What to Consider When Choosing a Dog Grooming Vacuum
Every dog owner has to have basic dog grooming essentials to take care of their pets. It is also important for every pet owner to know how to use these dog grooming essentials. Whether it is a brush for cleaning your dog's coat, pet shampoo, or anything that keeps man's best friend clean and happy. You should always make the right decision from the onset.
However, the focus of this blog post is on the things you should look out for when shopping for a dog grooming Vacuum. The big question is "what should you consider when shopping for a dog grooming vacuum?"
When you want to buy a dog grooming vacuum you should consider the following:
Your budget
Weight and height of your dog
Noisy vs. quiet vacuums
Design and ease of use
Suction power
Do I need a vacuum with a bag and filter
When you have purchased your dog vacuum you should not forget the following:
Familiarize your dog with the vacuum
Vacuum in a quiet and safe place
Have a routine
Always reward your dog for good behavior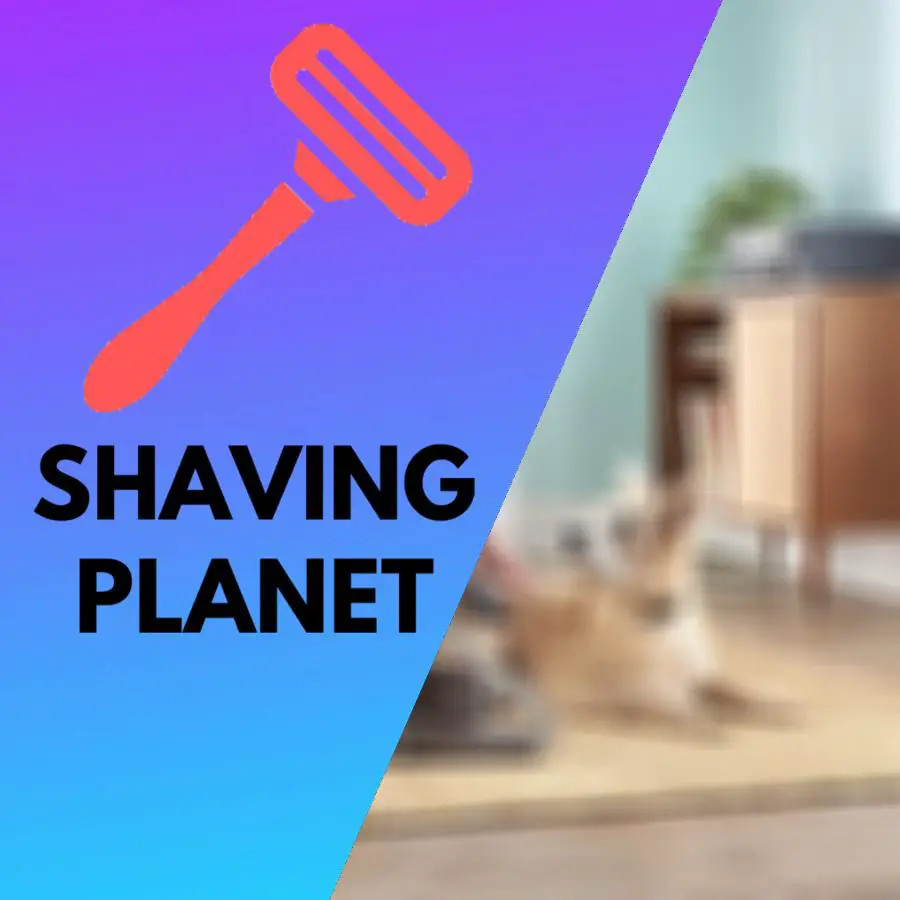 Should you vacuum your dog?
First off, let's start by answering a basic question. Is it ideal to vacuum your dog? The truth is that while it is becoming a popular trend, not every pet keeper does it. Vacuuming a dog is especially recommended if your best friend has a short to medium-sized coat. Most importantly, you should either do it during spring or fall when dogs tend to shed a lot of hair.
 If you do decide to vacuum your dog, another question you should consider asking yourself is will my dog accept vacuuming or be irritated by the sound of a vacuum cleaner? You'll find answers to this and more as you read through this post.
When it comes to purchasing a vacuum for your dog, there are certain considerations to keep in mind. You do not want to walk into any pet care store and buy a gadget without factoring its suitability for a grooming task. If you are looking to make the right choice when shopping for a dog grooming vacuum, this post is for you. We will also explore among other things, important factors to consider when shopping for one.
Choosing a Dog Grooming Vacuum: Important Factors to Consider
For some homeowners who love pets, maintaining cleanliness in the house is often a daunting task. This is because regardless of how committed you are to ensuring the house is always clean and fresh, dog fur somehow ends up virtually everywhere.
From your pet's house to sofas, kitchen, to floors, vacuuming the house becomes necessary. It gets worse if you are allergic to dog fur. If you are asking what do I have to know before I go ahead and buy a dog vacuum. Worry no more, we've done some research and a little homework for you. Make sure to take note of the following.
● Consider your Budget
The first thing you should consider when shopping for a dog grooming vacuum is your budget and how much you're willing to part with. There are different types of pet grooming vacuums and they usually cost varying amounts of money. However, going for something cheap that would not deliver expected results or would not have value is not advisable.
If you do not want to spend too much money on a pet vacuum, it is not difficult to find a modest one that does an excellent job and equally comes, at modest and affordable prices. Often, the price comes with value, this means that you get more for your money. You should avoid a cheap dog grooming vacuum that could soon break down or outlive its optimal function.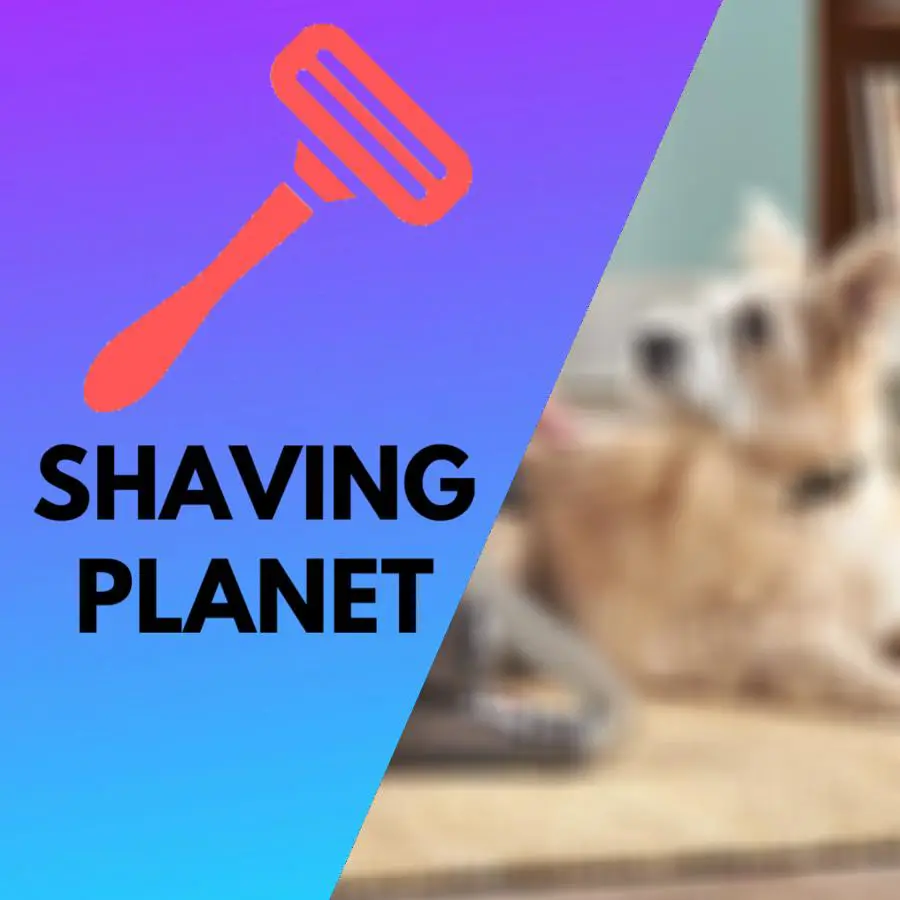 ● Weight and Height
Apart from cost, another important thing you should consider is the height and weight of the dog grooming vacuum. These gadgets come in different sizes and shapes. You must ask yourself if you can handle a heavy vacuum or if you would prefer a lighter one. And don't forget the height, there's also the question of if you want one with a fixed height or a vacuum with an adjustable height.
For purposes of rigorous cleaning, a dog grooming vacuum with an adjustable height is a preferred option by most dog owners. You may also want to consider purchasing one with an extension cord to make your work easier. Finally, when it comes to weight, we recommend something lightweight to make your work easier, enjoyable, comfortable, and flexible to move around.
● Noisy Vs. Quiet Vacuums
Naturally, vacuums, including those used to groom pets, produce noise that can be unsettling sometimes. And so you want to be conscious of the noise level the pet grooming vacuum produces. In any case, you may have to train your dog to get accustomed to the noise.
Alternatively, if you choose to vacuum broken hair/fur and dirt off your dog, consider buying special pet vacuum attachments that reduce noise. The attachments make it easy to vacuum.  You get to groom your dog and focus, it is hassle-free, you worry less about harming or scaring the pet.
● Design and Ease of Use
Another important factor to consider when shopping for a dog grooming vacuum is the design and the relative ease of use. When it comes to design, understand that these gadgets come in different shapes, and it often varies from model to model.
There is a catch when choosing the best brand of dog vacuums, the design has a huge influence on its ease of use. An ergonomic handle, noise reduction attachments, air outlets, and a good design should give you a great grooming experience.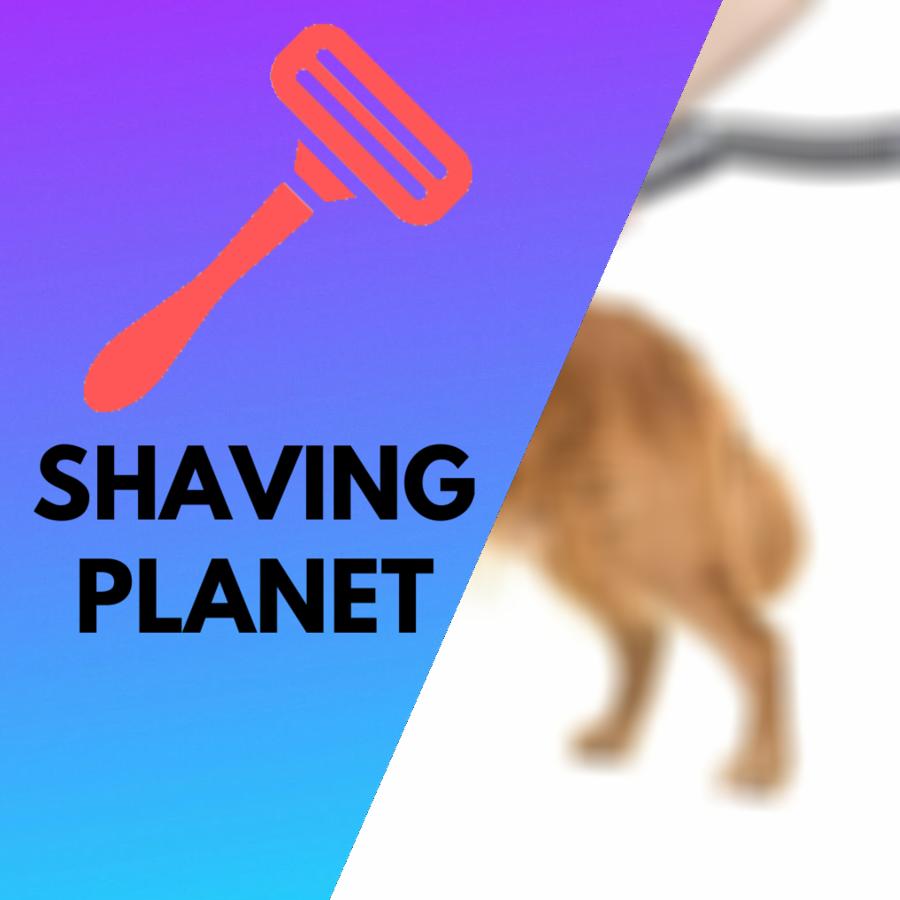 ● Suction Power
Depending on the model and power rating, vacuum cleaners for grooming pets have varying suction power ratings.
However, as opposed to vacuum cleaners for hardwood floors, carpets, and seats, you do not need a powerful vacuum cleaner to groom your dog. It means you should always consider 'amp rating' when placing a purchase order. Also, avoid attachments that would increase the suction power.
● Choose A Vacuum with A Bag and Filter
Like in vacuum cleaners that you may have used to clean your floor and seats, filters and bags are important attachments you must prioritize when shopping for the best vacuum for dog grooming. You do not want to vacuum your dog using a device that vents the fur of your dog on the floor or into the air. A filter and a bag are, therefore, vital attachments that guard against the mess that would happen in your living space when using a vacuum to groom your dog.
How to Use a Vacuum to Clean Your Dog
Now, with your new vacuum ready, the next question is how do you use it? The truth is that having a dog grooming vacuum is one thing but using it appropriately without scaring your pet is something that requires skill and an understanding of your dog's behavior.
For novices, you should expect some challenges. However, if you follow the next couple of vacuuming tips, everything else should come easy.
 ● Familiarize your Dog with The Vacuum
The use of dog vacuums has become a popular trend among dog owners. Introducing grooming with a vacuum to your dog can be tricky.  You must understand that your dog might be uneasy and startled the first time you try to vacuum it.
Chances are your dog will become scared or even agitated if you try to force it to cooperate. The trick is to let your dog play with the gadget beforehand. Station it in a room or places that your dog is most likely to have access to the vacuum. Places like the kitchen, living room, and the pavement, for him to sniff.
● Vacuum in A Quiet and Safe Place
When it is time to groom your dog, do it in a quiet environment. Because vacuums produce so much noise, using it in a noisy environment is guaranteed to make your dog scared.  
Most importantly, do not vacuum continuously. Try to take breaks so that your dog can get some breathing space. Note that, most dogs have a habit of hiding in places they consider safe, especially when they perceive some kind of threat.
 Not only do you have to let your dog interact with the vacuum beforehand, but you also have to make sure the vacuum is used in a place your dog considers safe. A point of caution is that you should not power on the gadget or lock the room until your dog is comfortable.
● Have a Routine
Establishing a routine for vacuuming your dog is important, especially if you want it to get accustomed to the noise. Most importantly, never vacuum with the nozzle facing your dog lest he becomes agitated.  It should not only be a safe experience for the pet but also a relaxing routine.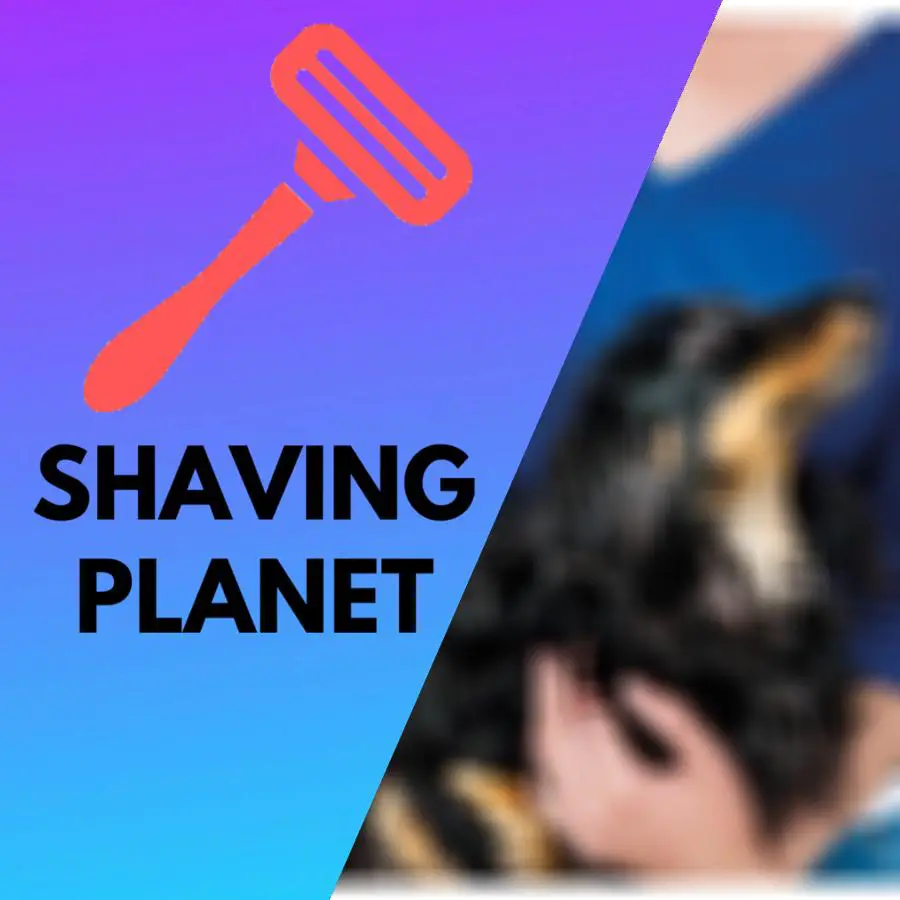 ● Always Reward Your Dog for Good Behavior
Dogs love rewards. And for a dog owner, rewarding good behavior makes your dog more obedient and predisposed to situations that would otherwise trigger aggression.
It is proven scientifically that rewarding dogs for good conduct produce positive behavioral reinforcement. At the end of the day, the ease of vacuuming your dog all depends on how well you have trained your dog. You can use any dog treats during the vacuuming process. Soon enough, the pet will grasp the concept behind such rewards, especially when you power on and use the vacuum cleaner.
Final Thoughts On Choosing Dog Grooming Vacuum
Sometimes bathing a dog is not necessary. You may, therefore, want to try vacuuming as a pet grooming alternative. For beginners, it can be a daunting task to get your pet to accept the new normal, even if you have the best dog grooming vacuum. You must also learn how to use the gadget without agitating your pet.
We believe this post has explored everything you need to know and practice when it comes to buying and using a dog grooming vacuum.
– Durability and Longevity of Dog Grooming Vacuum
One of the first things I recommend you to consider when purchasing a dog grooming vacuum is its durability and longevity. Ensure the vacuum you choose is made of high-quality materials that can withstand regular use and can serve you for a long time.
In case you are purchasing online, you can check for this information under the product specifications. The vacuum's longevity can often be inferred from the warranty period offered by the manufacturer.
– Compatibility with Different Coat Types
Secondly, care should be taken to ensure the chosen vacuum is compatible with the type of coat your dog has. For instance, the grooming requirements of short-haired dogs might differ from those of long-haired ones.
Some vacuums also come with adjustable suction settings to accommodate different coat types. Most noteworthy, manufacturers usually provide a suitable list of coat types under the product details section.
– Replacement Parts and Accessories
Another equally important aspect to consider is the availability of replacement parts and accessories for your dog grooming vacuum. It would be a disadvantage if you needed to buy a new vacuum just because a single part stopped functioning.
Consider investing in a vacuum whose brand also sells common replacement parts such as carbon brushes, filters, or beater bars. It would be better if these are readily available locally or if they can be easily ordered online.
– Considering Cord Length and Flexibility
The length and flexibility of the vacuum's cord is another factor that can massively impact its ease of use. A longer cord allows for enhanced mobility, while a flexible one makes it easier for you to navigate corners and furniture.
For those who prefer more movement freedom, consider cordless vacuums. They are powered by rechargeable batteries which bring us to the next point.
– Battery Life and Rechargeability
If you opt for cordless dog grooming vacuums, then battery life and rechargeability become primary considerations. Ideally, the vacuum should have a battery life that lasts at least for the entire grooming session if not more.
Look for those batteries that come with fast-charging capabilities to minimize the time between cleaning sessions. You can usually find this information on the product's package or on the manufacturer's website.
– Versatility and Additional Features
Some dog grooming vacuums offer additional features such as grooming brushes, comb attachments, or de-shedding tools. These might come in handy especially if you frequently groom your dog at home.
Ranging from the basic to the high-end models, you can find vacuums that offer the versatility to deal with not just pet hair, but also dander and dirt, delivering a more thorough cleaning experience.
– Manufacturer's Warranty and Customer Support
Do not overlook the warranty and customer support services provided by the manufacturer. These are essential to assist you with any issues that might arise with the vacuum throughout its lifespan.
A manufacturer that offers good after-sales support demonstrates their confidence in their product/utility. You can check on the warranty policies on the manufacturer's official website or inquire about it with the retailer.
– Reviews and Ratings
Before making the purchase, read reviews and ratings from other pet owners who have used the vacuum. This will give you a better insight into what to expect from the product.
I recommend visiting websites like Consumer Reports that provide unbiased reviews and can help in product comparisons.
– Storage Options
Size and storage options also play a crucial role in your selection process. You would probably want a vacuum that fits neatly into your storage area and isn't overly bulky to handle. Look out for compact designs or vacuums that come with storage bags.
– Safety Features
Last but not least, ensure the vacuum has safety features and precautions in place to safeguard both the pet and the user. For instance, look for vacuum cleaners with thermal overload shut-off which prevents the motor from overheating.
While these safety features may seem trivial or redundant, they can actually go a long way in ensuring a comfortable grooming experience.
In conclusion, getting the right dog grooming vacuum requires a careful evaluation of your needs compared to what the vacuum offers. Remember, the ideal vacuum should have the necessary features to make your pet grooming process efficient and easy.
FurMe Grooming System Kits: A Comprehensive Guide
When it's about dog grooming vacuums, the FurMe Grooming System Kits top the list. These high-quality kits are known for their durability. They also offer a 1-Year Warranty and a 40-day worry-free return policy, indicating the manufacturer's confidence in the product.
• Durability of the AirClipper Electric Clippers
The AirClipper Electric Clippers included in the FurMe kits are essential for dogs with thick coats. Thanks to their stainless steel fixed blade and adjustable ceramic blade, they provide an excellent balance between precision and durability.
These blades maintain sharpness over a long period, reducing the amount you spend on replacements. Moreover, the adjustable ceramic blade allows for accurate trimming, further adding to the convenience of grooming your dogs.
• The De-Shedding Tool: A Necessity
Next in line in the FurMe kits is the De-Shedding Tool, a real game-changer in pet grooming. It comes with a hair-release lever for easy cleaning, reducing the time you spend on this task post-grooming. Regular use of this tool cuts down on shedding, making it a fantastic addition to the kit.
• Grooming Pin Brush: Efficiency at Its Best
The Grooming Pin Brush is another highlight of the FurMe kits. It works by capturing loose hair while brushing, keeping your dog's coat clean and free of loose hairs. This tool comes equipped with a hair-release lever, efficiently discharging the hair into the furMe vacuum, hence the name.
• Efficiency of the FurMe Vacuum System
The vacuum system in FurMe kits captures 99% of hair, dust, mites, and more. This high capture rate ensures your dog's coat remains as tidy and hair-free as possible. Meanwhile, it also minimizes the cleaning effort needed, making it the go-to choice for dog owners.
• FurMe Professional Grooming Vacuum Set: Two Versions
FurMe offers the Professional Grooming Vacuum Set in two versions, the PLUS version and the Original. The PLUS version boasts higher suction power and additional features, proving more effective for thickly coated dogs.
In contrast, the Original version suits those looking for a more cost-effective option without compromising on the basic features.
• Multiple Interchangeable Heads
The FurMe kits come with five interchangeable heads, ensuring comprehensive grooming. The addition of a lint/fur roller for cleaning furniture and upholstery is notably practical. It effectively removes pet hairs from your furniture, maintaining the cleanliness and hygiene of your home environment.
• Availability of Replacement Parts
To elongate the lifetime of the FurMe kits, replacement parts are readily available for purchase. This feature is a significant advantage as it assures the longevity of the product use, ensuring you can maintain your kit for years to come.
• Fast, Free Shipping and Money Back Guarantee
FurMe offers fast, free shipping within the United States, providing customers with added savings. Furthermore, they offer a 40-day money-back guarantee which allows customers to return the product if it does not meet expectations, ensuring peace of mind about the purchase decision.
• Superb Customer Service from FurMe
Besides its superior quality products, FurMe prides itself on being an American-owned and operated small business providing live human support for any questions or product support. So, you can count on their assistance for all your product-related concerns, adding to your overall satisfaction.
In conclusion, the FurMe Grooming System Kits are an excellent investment for every dog owner. The combination of their efficient tools, vacuum suction power, and remarkable customer service makes them a leading choice in pet grooming.
For more extensive information on dog grooming, you can visit The American Kennel Club. This non-commercial site provides a wealth of information about pet care, grooming, and more. Based on my personal experience, I would highly recommend the FurMe Grooming System Kits for every pet owner who values quality and convenience.
– Choosing a Dog Grooming Vacuum: Things to Consider
When it comes to grooming your pet, a vacuum can significantly reduce the mess, hassle, and discomfort. Before you purchase a vacuum for this purpose, it's important to consider certain aspects.
– Features of The Dyson Pet Grooming Kit
One remarkable example is the Dyson Pet Grooming Kit, which is compatible with Dyson's cordless range of vacuum cleaners. Its grooming brush comes with 364 slicker bristles, angled at a 35-degree flex for an upright brushing position. This feature enables the device to reach all of your dog's coats effectively.
– Versatile Use and Compatibility
The Pet Grooming Kit is extremely versatile, being usable with or without the vacuum function. This makes it perfect for grooming your pet first and then attaching it to the cleaner to draw up the loose fur.
This Kit caters to various Dyson models. It effortlessly attaches to the flexible hose, which connects to the Dyson cordless base.
– Acoustic Engineering for Peaceful Grooming
Noise sensitivity is typical for pets. To overcome this challenge, Dyson designed the Pet Grooming Kit with an acoustic engineer to make grooming more peaceful for your pets.
– Ease of use and Comfort
To ensure a comfortable grooming experience, start by brushing your pet gently with the attachment only. This helps them get used to the instrument.
A unique feature of this kit is the brush mechanism. Press with your thumb to extend the slicker bristles and release to retract them. This action facilitates the vacuum's suctioning of the pet hair into the bin.
– Pricing and Refund Policy
Retailing at $69.99, the Dyson Pet Grooming Kit offers a reasonable cost for efficient pet grooming. Dyson extends a full refund within 30 days from the delivery date, in line with their return policy.
– Possible Challenges with The Dyson Pet Grooming Kit
While the Dyson Pet Grooming Kit has many impressive features, it may not suit all pets or owners. Some animals, like cats and dogs, might not tolerate the kit due to noise anxiety, despite its acoustic engineering.
The brush requires the user's thumb engagement throughout the grooming process to keep the bristles extended. This feature may bring about fatigue in extended grooming sessions.
Moreover, the power trigger button and attachments require both hands to operate. This leaves no hand free to control the pet during grooming.
Finally, some users have expressed dissatisfaction with the length and flexibility of the hose. Its perceived lack of reach can limit the grooming experience.
– Conclusion
In spite of these challenges, the Dyson Pet Grooming Kit stands out due to its versatile way of grooming and ability to vacuum loose fur, among other functionalities. The pricing and return policy further bolster its desirability. However, potential buyers must consider their pet's comfort.
Websites like .edu host various articles to help understand your pet's grooming needs better. Being equipped with this knowledge can enhance grooming sessions for both you and your pet.
Remember, choosing the right grooming tool comes down to how well it meets your pet's unique needs and your comfort during use.
Choosing a Pet Grooming Vacuum
• Factors to Consider When Choosing a Dog Grooming Vacuum
When selecting a dog grooming vacuum, the candidate should critically consider several features, such as compatibility with different vacuum models, the design of the pet groom tool, the reach of the device, and the availability of a helpful guide.
• Vacuum Compatibility: A Key Consideration
Compatibility is a significant aspect to consider when choosing a dog grooming vacuum. Every pet grooming kit should have the capacity to function correctly with various models of vacuums.
For instance, the preferred kit should flawlessly connect to models like the Dyson Gen5Outsize, Dyson Gen5Detect, Dyson V15 Detect, Dyson V12 Detect Slim, Dyson Outsize, Dyson Digital Slim, Dyson V11, Dyson Cyclone V10, Dyson V8, and Dyson V7.
The compatibility of the kit with numerous vacuum models guarantees owners that they can use devices they already have without facing any difficulties.
• The Innovative Pet Groom Tool
Another essential feature pet owners should consider is the engineering of the pet groom tool. Ideally, the tool should be acoustically designed to create a serene grooming ambiance. Such a design is crucial because it prevents stress and fear in pets associated with noise, thereby yielding a more peaceful grooming experience.
Consequently, this feature allows the tool to be used with or without the vacuum turned on. In my experience, this characteristic is invaluable, especially with pets easily scared or disturbed by noise.
• Effectiveness of the Bristles in the Tool
A well-engineered pet groom tool comes with strategically angled bristles; they can effectively penetrate into the fur and remove loose hairs. For instance, a tool featuring 364 slicker bristles angled at a 35-degree flex to an upright position is designed to penetrate deeper into the pet's fur.
This functionality comes in handy for pets with thick fur or those shedding excessively.
• Extra Features: The Quick-release Adaptor and Extension Hose
The pet grooming kit should include an easy-to-use adaptor and extension hose. These features provide over 3 feet of extra reach. In my experience, this added length to the Dyson cordless vacuum enhances flexibility when grooming in various positions and reaching difficult-to-access areas.
This is a significant advantage, especially if you have large dogs or dogs with long fur that require meticulous grooming.
• Learning How to Use Your New Pet Grooming Vacuum
Finally, having a how-to guide is beneficial for dog owners. It offers handy tips on using the pet grooming kit, effectively making the grooming experience positive for both the pet and the owner.
It may come in the form of a manual, but a video guide can also be quite practical, showing real-life examples of how to use the kit and ensuring the pet's comfort and safety during grooming.
Link: [https://www.aspca.org/pet-care/general-pet-care/grooming-your-dog]
• The Final Take
In summary, choosing a dog grooming vacuum requires considering factors like compatibility with different vacuums, design of the grooming tool, added reach, and a guiding resource. But ultimately, the primary goal remains the same: ensuring the grooming process is effective, safe, and comfortable for your pets.
Therefore, any pet grooming kit that meets all of these criteria is undoubtedly worth considering. Remember, grooming is more than just a hygiene routine; it's also a bonding experience between you and your pet, so it deserves careful thought when making your selection.
Dyson Groom Tool: An Expert Review on Its Effectiveness
• An Overview of the Dyson Groom Tool
If you are in the market for a dog grooming vacuum, you might want to consider the Dyson Groom Tool. This tool is an innovative vacuum attachment developed by Dyson, a household name synonymous with state-of-the-art home appliances.
Designed to capture loose dog hair and allergens, it's an invaluable tool for dog owners to maintain a clean living environment.
• Key Features of the Dyson Groom Tool
What sets the Dyson Groom Tool apart is its flexible bristles that brush through the dog's hair, effectively capturing most, but not all, of the loose hair. Being flexible, these bristles make the grooming process comfortable for your dog while efficiently removing loose fur and reducing overall shedding.
Please note that this tool is specifically optimized for medium- to long-haired dogs, thus its effectiveness may vary with short-haired breeds.
• Compatibility and Price Considerations
One potential downside of the Dyson Groom Tool is that it only attaches to Dyson vacuums. Therefore, if you already own a Dyson vacuum, this tool will be an excellent addition to your cleaning toolkit. If not, you might want to weigh the cost of purchasing a Dyson vacuum in addition to this tool.
As for the price, the Dyson Groom Tool retails for $70 on Dyson's website and for a slightly cheaper rate of $61 on Amazon. While the price might seem steep, it is justified by the tool's size, ease of use, and effectiveness at reducing dog hair on the floor.
• Practicality and User Experience
Using the Dyson Groom Tool requires a certain level of dexterity in fingers to use effectively. This means that it might not be suitable for individuals with finger joint issues or arthritis.
Speaking from a user's perspective, the Dyson Groom Tool is well worth the investment. The appliance is compact, easy to handle, and significantly reduces the occurrence of loose dog hair on the floor.
Its high-quality design ensures that it effectively removes loose fur while also providing a comfortable grooming experience for your dog.
• Conclusion
For dog owners with medium- to long-haired breeds who already own a Dyson vacuum, the Dyson Groom Tool is an impressive and useful tool to integrate into your cleaning routine. However, its usability might be restricted for those without a Dyson vacuum or with limited finger dexterity.
To better understand dog hair and shedding, you can visit American Kennel Club, a non-profit organization that focuses on breed, health, and training information for dogs. This will equip you with the knowledge you need to ensure that you provide the best care for your furry friend.
In conclusion, investing in tools like the Dyson Groom Tool can make pet grooming and general cleaning much more efficient. As a user, I can attest to the remarkable benefits of having such a tool in my home. Rest assured; it's a worthy investment for keeping your living space clean and allergy-free.
Comprehensive Kits: furMe Grooming System Kits
One of the standout features of furMe Grooming System Kits is the 1-Year Warranty they come with. On top of that, each kit is accompanied by a 40-day worry-free return policy. This ensures the customers' satisfaction, should any defects be present.
• What's in the Kit?
Included in these comprehensive kits are a range of practical tools. These are the AirClipper Electric Clippers, a De-Shedding Tool, a Grooming Pin Brush, and an array of cleaning accessories. Each piece of equipment is designed to make the grooming process effortless and efficient.
– AirClipper Electric Clippers: Dual Blade System & Vacuum Integration
The AirClipper Electric Clippers boast a dual-blade system. This comprises a stainless steel fixed blade and an adjustable ceramic blade. Simultaneously, the built-in vacuum system sucks up hair while you clip or trim. This unique feature allows for a clean, hassle-free grooming session.
– Adjustable Grooming: Options for a Tailored Experience
The clippers also offer multiple grooming options. They are equipped with three built-in lengths and four guards, allowing you to customize each grooming session to suit your pet's specific needs.
– De-Shedding Tool: Harmless Undercoat Extraction
The De-Shedding Tool is designed to remove loose hair and undercoat without causing any damage. It's an excellent tool for regular grooming and for ensuring that your pet's coat remains healthy.
– Grooming Pin Brush: Gentle and Effective Grooming
The Grooming Pin Brush included in the furMe kit is another premium tool designed for pet comfort. It not only captures loose hair but also comes with small beads to ensure a gentle and pleasant grooming experience.
– Clean-Up Done Right: Inclusive of Cleaning Tools
Of course, grooming is bound to leave some mess behind, no matter how careful you are. For such instances, the furMe Grooming System Kits come equipped with a Cleaning Brush and Crevice Nozzle to keep your workspace looking new.
– furMe Professional PLUS Grooming Vacuum Set
For those who need a bit more power and convenience, there is the furMe Professional PLUS Grooming Vacuum Set. It comes with a bunch of upgraded features, such as higher suction power, a longer hose length, a larger container size, a functional built-in tool caddy, LED touchscreen controls, and a detachable hose.
– The Trusty Original: furMe Original Grooming Vacuum Set
Customers can also opt for the furMe Original Grooming Vacuum Set. It's a trusted option that has stood the test of time, much beloved by customers.
– A Cleaner Environment: 99% Hair and Dander Collection
An interesting facet of the furMe grooming kit is its ability to collect 99% of pets' hair and dander. This means the grooming kit goes beyond a mere grooming gadget and doubles as an allergen reducer by removing hair from your pet and your environment.
– Noise Friendly: Whisper-Quiet Operation
Both the furMe professional and original vacuum sets operate with minimal noise levels. This whisper-quiet operation ensures the comfort of your pet and maintains a peaceful environment.
– Extras Galore: Accessories and Replacement Parts
What's more, you can always expand your kit with additional accessories and replacement parts. These are readily available and can be customized to your pet's specific needs.
– Delivered to Your Doorstep: Fast, Free Shipping
To enhance your shopping experience, all furMe products are delivered with fast and free shipping across the United States.
– Satisfaction Ensured: 40-Day Money Back Guarantee
In addition to the comprehensive 1-year warranty, furMe guarantees a 40-day money-back policy. Yet another testament to their commitment to customer satisfaction.
– Support Made Easy: Live Assistance
If you ever have queries or concerns about your purchase, furMe offers live support. This ensures a quick resolution to your query and a smoother grooming experience.
– Proudly American: furMe
As an American-owned and operated small business, furMe is deeply invested in delivering products that reflect a level of innovation, convenience, and reliability.
For those who are interested in checking more scientific background information about grooming and its importance to pets, I'd recommend visiting the University of Tennessee's veterinary medical library site. Here you'll find a well-rounded selection of resources and research on animal care.
At the end of the day, the key to a good grooming session lies in the tools you use. The furMe grooming kit is a comprehensive solution wrapped in a single package, built to make pet ownership easier, safer, and more delightful. All while ensuring the health and happiness of your best friend.
• Neabot P1 Pro Pet Grooming Kit & Vacuum Suction
As a pet owner, one of the grooming tools that have earned my recommendation is the neabot P1 Pro Pet Grooming Kit & Vacuum Suction.
This compact pet grooming kit receives accolades for its affordability and small footprint. However, its most appreciated feature is its whisper-quiet operation that keeps our furry friends calm and unscared during grooming.
This kit comes equipped with extra tools, such as a de-shedding brush and a clipper blade. These additional attachments boost the versatility of the kit, making it an all-in-one solution for pet grooming.
Detailed information on maintaining pet hygiene can be found on the American Veterinary Medical Association's website AVMA.
• INSE P20 Pro Pet Grooming Vacuum
Another excellent choice that has seen rave reviews from the pet community is the INSE P20 Pro Pet Grooming Vacuum. This powerful grooming vacuum offers a distinct feature that lets you control the suction power. This adjustability ensures that you can groom your pet in the most comfortable manner for them.
Furthermore, this product prides itself on its quiet operation, thus providing a stress-free grooming environment for your pet. This package comprises tools dedicated to pet fur vacuuming and grooming, making it a dual-purpose gadget worthy of its price tag.
• Oneisall Dog Grooming Kit
If convenience is what you seek, then the oneisall Dog Grooming Kit is worth considering. This cordless grooming kit grants pet owners the freedom to groom their pets anywhere, anytime. It comes equipped with a dog nail clipper, essential for maintaining your dog's nail health.
The kit's adjustable suction levels allow you to customize your pet's grooming to their comfort. Its built-in battery has a decent runtime, lasting approximately five hours. This long-lasting battery life makes it suitable for extended grooming sessions or multiple grooming sessions.
• Bunfly Pet Clipper Grooming Kit
For owners with multiple pets, the Bunfly Pet Clipper Grooming Kit is a reliable choice. The kit has a slightly larger dust canister that holds more pet hair, meaning you can groom multiple pets before needing to empty it.
Designed for both dogs and cats, this versatile kit includes tools such as a de-shedding brush and a pet massager. These extra tools enhance the grooming experience, keeping your pets groomed while providing some much-appreciated care and pampering.
• Pawaboo Dog Grooming Kit & Vacuum & Dryer
If you're searching for a professional-grade kit, the Pawaboo Dog Grooming Kit & Vacuum & Dryer is the real deal. This comprehensive grooming solution doubles as a vacuum cleaner and a dryer.
It features electric clippers and comes with an assortment of brushes and nozzles tailored for different grooming needs. These separate attachments give you the flexibility to groom your pet precisely to their needs.
• Dyson V15 Detect Pet Grooming Kit
The Dyson v15 Detect with a pet grooming kit offers another alternative for pet parents. Renowned for its powerful suction and robust build quality, this Dyson model functions magnificently as a grooming tool, providing a complete grooming solution in one convenient package.
The above-discussed pet grooming vacuum kits assure convenience and efficiency. They provide pet owners with excellent features and tools for maintaining the grooming needs of their beloved pets. These kits will help you elevate the grooming experience, optimize cleanliness and contribute towards your pet's health and well-being.
Oneisall Inc.'s New 7-in-1 Pet Grooming Vacuum Kit
Pioneering pet product brand Oneisall Inc. has upheld its reputation for product innovation with its latest offering – the new 7-in-1 Pet Grooming Vacuum Kit. This comprehensive grooming kit combines seven state-of-the-art grooming tools in a package designed to cater to every pet owner's grooming needs.
• Advanced Tools for Complete Pet Grooming
This kit comes loaded with essential grooming tools such as a grooming brush and de-shedding tool, which also double up as vacuum cleaners. As pet owners already know, these tools are vital for managing pet fur, making them an indispensable part of any pet grooming regime.
Plus, a cordless electric clipper and vacuum combo provides seamless convenience in grooming pets. The kit is completed with a dog nail grinder and two specially-designed vacuum cleaner heads that cater to diverse pet grooming needs.
• Vacuum Feature for Fur-Free Homes
One of the standout aspects of this grooming kit is a clever vacuum feature. The grooming tools with the vacuum functionality help collect loose fur and hair, directing it to a detachable dust box.
No more getting overwhelmed by cleaning up operations post-grooming sessions. This maneuverability allows for hassle-free grooming sessions and easy clean-up thereafter.
• Keeping Pet Comfort in Check
Understanding pet's sensitivity to noise, Oneisall has designed the grooming kit to give off low noise, thereby keeping pets calm and relaxed during the grooming process.
• Words from the Founder
The brains behind Oneisall, Terry Zhang, is convinced that the 7-in-1 Pet Grooming Vacuum Kit will simplify grooming sessions for pet owners. The goal here is to cut down on the time and frustration linked with controlling pet hair in the house while also promoting a stronger bond between pets and their human families.
• A Track Record of Innovative Solutions
This is not Oneisall's first groundbreaking product in the pet-care sector. The brand is hailed for providing innovative grooming solutions. For instance, their P2 Golden Dog Rechargeable Cordless Clippers are among the most popular products on Amazon owing to their high-performance output and pet-friendly design.
• Affordable Price & Discounts
The 7-in-1 Pet Grooming Vacuum Kit is now up for grabs on the Oneisall Amazon store for a special holiday price of $139.99. In addition, shoppers also have an opportunity to enjoy a $30 discount this Black Friday by applying the code ONEISALL on the official website.
• A Hit Among Pet Owners
With their commitment to enhancing pet life and health, Oneisall has successfully garnered an impressive collection of over 150,000 positive reviews on Amazon.
• The Big Picture
This positive traction from its loyal customer base has catapulted Oneisall to the position of one of the leading international pet brands, boasting an annual revenue exceeding $43.8 million.
• Learn More
Eager to explore the new 7-in-1 Pet Grooming Vacuum Kit? Visit the Oneisall website and follow their social media accounts on platforms like Facebook, Instagram, TikTok, and YouTube for updated news and insights.
As the American Veterinary Medical Association recommends, regular grooming is critical not only for your pet's appearance but also for their overall health. With Oneisall's 7-in-1 Pet Grooming Vacuum Kit, that goal just became a lot easier, and your home a lot cleaner.
– The Unique Design of the Grooming Vacuum
The grooming vacuum is an innovatively designed product created primarily to effectively remove pet hair while simultaneously reducing stress and anxiety in dogs. As a pet owner, you will appreciate the calm demeanor of your dog as you groom him using this vacuum.
– Innovative Nozzle Brush Head
The efficient engineering of the product extends to its nozzle brush head. The angled bristles equipped in this section are successful at lifting loose hair from a dog's coat. Furthermore, this is achieved while still preserving the dog's healthy follicles. Your pet will look superb without experiencing any discomfort.
– Less Noise, More Comfort
One of the striking features of this grooming vacuum is its noise control mechanism. The vacuum includes two power settings that operate at a quiet 67 dBs, which is more peaceful than the noise generated by standard household vacuums or blow dryers.
As a result, any fear or anxiety your dog may associate with such sounds is considerably alleviated.
– Handheld and Portable
The grooming vacuum maintains convenience in its design, making it handheld and easily portable. As a dog owner, you can make use of the product at any time and any place. Whether you're at home or traveling with your dog, this vacuum ensures that your pet remains well-groomed and comfortable.
– Power Supply
The device charges through an AC charger, providing a reliable power supply for its operation. The ease of charging enhances the practicality and usability of the grooming vacuum, allowing optimal performance for effective grooming.
– Lightweight and Easy to Maneuver
The design is lightweight, weighing only 5 1/2 lbs. Its dimensions are 15 3/4″ L x 12 1/4″ W x 5″ D, contributing to its sleek build and enhancing maneuverability. The physical agility of this vacuum makes grooming your pet an easy and pleasant experience.
– Durability and Guarantee
The grooming vacuum is assured of its normal life under standard, non-commercial use. This guarantee points towards its durability, providing continued care for your dog without frequent replacements or issues with functionality.
– Mess-Free Experience
The vacuum ensures a mess-free grooming experience as it suctions up loose hair directly into the attached vacuum hose. This feature keeps your surroundings clean and makes grooming a hassle-free task.
– Suited for All
The grooming vacuum is ideally designed to be used by pet owners of all ages and physical abilities. Its lightweight design and easy-to-use features make it a user-friendly tool for everyone.
– Key Features and Benefits
Among its many attributes, the quiet operation, mess-free design, and portability of the grooming vacuum make it an excellent solution for effective grooming. Moreover, it successfully reduces stress and anxiety in dogs, providing a calm and pleasant grooming experience.
In my professional experience, I strongly recommend utilizing such a device for dogs. It's not only efficient but also instills a sense of comfort and security in your pets. For more tips on dog grooming, visit the American Kennel Club's website here.
Remember, good grooming is not just about maintaining your dog's level of cleanliness, and it is not just about keeping your dog good-looking. Grooming is about maintaining both your dog's physical health as well as their appearance.