The Complete Beginner's Guide to Shearing a Sheep (with video)
Having your own sheep can be an amazing experience, but shearing your sheep for the first time can be very scary. It is something that takes practice, but if you master it, it can be very rewarding. Before you start it is important that you read the Safety Instructions to Follow while Shearing a Sheep, and also check the Important Precautions before and while Shearing a Sheep.
If you are a beginner you can follow these steps to shear a sheep:
Step 1: Shear the Belly of the Sheep
Step 2: Shear the Right Hind Leg of the Sheep
Step 3: Shear the Tail and Left Hind Leg of the Sheep: You must move your right leg
Step 4: Shear the topknot from the head
Step 5: Shear the chin, chest, and neck of your sheep
Step 6: Shear the Shoulders of your Sheep
Step 7: Shear along the Back of your Sheep
Step 8: Shear along the Right Side of your Sheep: You must make series of diagonal blows
Step 9: Shear the Hindquarter and Right Leg of your Sheep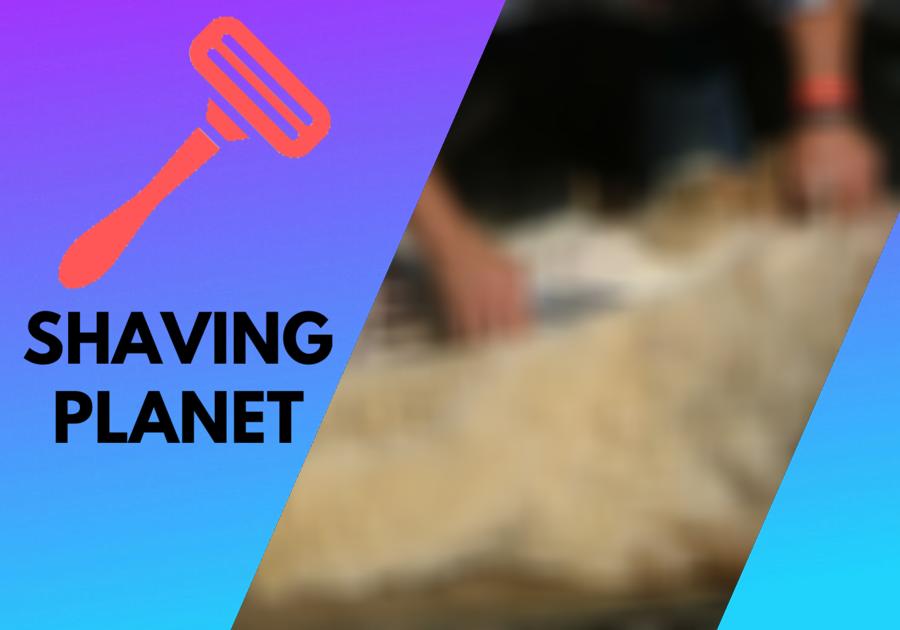 Important Safety Instructions to Follow While Shearing a Sheep
Discourage any inappropriate handling: You must discourage any inappropriate handling of sheep by the staff of the farm. You must be prepared to leave a farm that has stressed or badly presented sheep.
Leave if not secure: You must also be prepared to leave a farm if a safe and secure place is not provided for shearing the sheep. You can ask for an extra charge if you are a professional shearer when the sheep are dirty, wet, or have full bellies.
Discuss the procedure: You must always discuss the procedure of shearing before starting with the owner of the sheep to prevent any injuries or any accident.
Supervision: If you are a shearer under training make sure that there is a professional around to supervise.
No alcohol: You must never shear a sheep under the influence of alcohol, anti-depression medication, sleep-inducing medications, and drugs.
Protective gloves: You must put on a pair of cut resistant gloves.
Parasites: If you find any external parasites or inflammations on the skin of the sheep you must report to the owner or the local veterinarian.
Change after finishing: As soon as you finish your job change your clothing, gloves, and moccasins.
Disinfect: You must disinfect the shears or the electric handpiece after shearing each animal to prevent the spread of infections and viruses like CLA, scabs, etc.
Respect: You must treat the sheep with respect and kindness.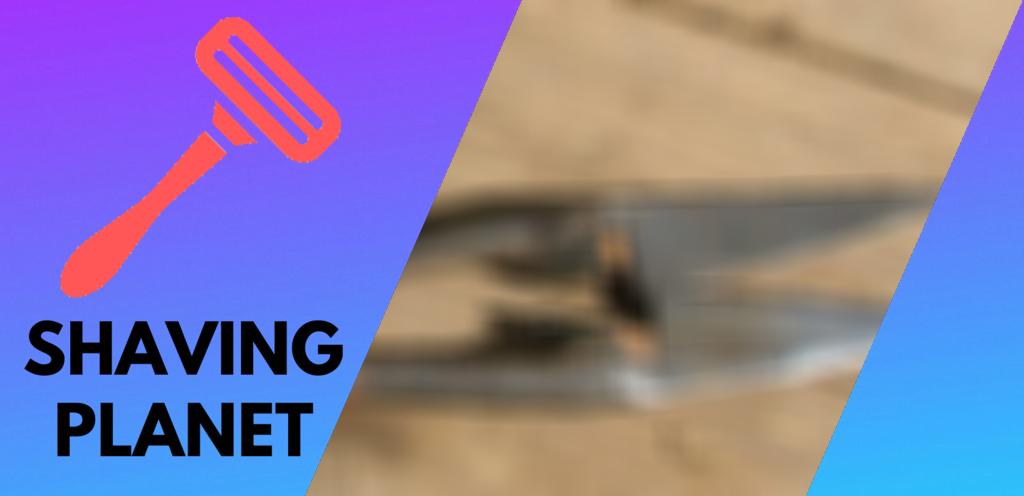 Important Precautions before and while Shearing a Sheep
Australian method: You can use the Australian method where the sheep are set upon its rump and supported firmly between the shearer's knees.
Keep the sheep off the pasture: You must keep the sheep off the pasture for at least 10 hours before shearing because full bellies may cause a lot of discomfort for both the animal and the shearer.
Empty bellies: Achieving empty bellies for newborn lambs include penning them for 4 hours without weaning.
Wool should not be wet: The wool of the sheep should not be wet otherwise it will damage both the fleece and the machinery.
Plane ground: Always shear on a plane ground because the sloppy place will make it difficult.
Free of dag: You must make sure that your sheep are free of dag.
Not immediately after lambing: You must never try to shear your ewe 8 to 12 weeks after lambing because the milk veins are swollen and there is a higher risk of damaging them while shearing.
Before lambing: You must prefer to shear the pregnant ewes before lambing. If the pregnant ewes cannot be completely shorn before lambing, they should be "crotched out" by shearing the wool from their udder, dock area, and from their head and eyes for breeds with wool on their face. This will make lambing and nursing a lot easier.
Only one treatment at a time: Try not to combine different treatments like drenching and parasite control with shearing as this can strain the animals.
Heating when it is cold: If you are shearing the sheep at the onset of the winter season, make sure that they are provided with heating, a warm bed, shelter from rain and wind to prevent them from getting sick.
Water when it is sunny: If you are working in a sunny place and the weather is hot, make sure that the sheep are given some water after they are shorn.
Do not rush: You must never try to rush through the shearing process in an attempt to increase your speed. The appearance of the shorn sheep (which should have a minimum number of cuts) and the condition of the fleece are as important as your speed. An expert shearer can shear a sheep in five minutes or less, which works out to about one hundred sheep per day.
Do not lift unshorn fleece: You must never try to lift the unshorn fleece with your left hand and attempt to shear it off. This lifts the skin as well, which will get cut while shearing. Instead, you must use your left hand to stretch the skin away from the shearer.
Lubricate the handpiece: You must make sure that the handpiece is well-lubricated and sharpened regularly.
Step-by-Step Guide for Beginners to Shear a Sheep
• STEP 1: Shear the Belly of the Sheep
You must make your first blow on the right-hand side, and must make your second blow on the left-hand side, then shear off the wool in between this area. You must make sure the first and second belly are set wide enough apart. This will make the rest of your task a lot easier down the same line.
You must shear the wool from the top of the brisket (breast bone) all the way down with a long blow to the open flank area.
• STEP 2: Shear the Right Hind Leg of the Sheep
You must cover the teats of a ewe with your left or idle hand to prevent any harm to them. You must now shear across to remove the wool along the crotch. This blow may need to be repeated to ensure all the wool is taken off.
Now you must run the shears down the inside of the right leg.
• STEP 3: Shear the Tail and Left Hind Leg of the Sheep:
You must move your right leg backward by a few inches to get better access to your sheep's tail. You must then position the comb of the shears so it will enter the fleece at the top of the tail of your sheep. You must then make a blow from the top of the tail upwards along the backbone of your sheep.
You must repeat once or twice to clear all the wool from the tail of your sheep. Then you must turn your sheep approximately ninety degrees so that your right knee is in front of the brisket and your sheep's right foreleg is in between your legs and his left side is exposed. Now you must shear the wool from your sheep's left hind leg, starting at the toe and working your way up towards the hindquarters, finishing on the near side of the backbone of your sheep.
• STEP 4: Shear the topknot from the head
Now that you have easy access to the sheep's head in this position, you can take this opportunity to shear the topknot of fleece from your sheep's head, if needed.
• STEP 5: Shear the chin, chest, and neck of your sheep
You must shear from the brisket towards the neck, ending your blow just below your sheep's chin. It should feel like you are "unzipping" the fleece. You must continue to make long parallel blows along the left side of his neck, ending first beneath his eye and then beneath his ear.
Use your left hand to hold its ear back so you don't nick, tear, or cut it. For this, you must place your right foot in between your sheep's hind legs and your left foot at the base of his spine, holding his body firmly between your knees. You must use your left hand to grab your sheep below the chin and stretch his head backward.
• STEP 6: Shear the Shoulders of your Sheep
Try to shear from his left knee, then shear upwards towards his left shoulder, using one or two blows to clear the wool. You should clear the wool from the inside of his left foreleg. For this, you must shift your weight and maneuver your sheep slightly, so that you have better access to his left shoulder.
Because the skin on the shoulders can be quite wrinkled, you must use your left hand to pull the skin of your sheep's shoulder tight. This will make your blows a lot smoother and help you to avoid nicking or cutting your sheep's skin.
• STEP 7: Shear along the Back of your Sheep
You must continue making these blows along the back of your sheep until you have gone one blow past the backbone and his entire left side is cleared of wool. You must then position the shears toward its tail and make a long straight blow all the way to his head, staying parallel to his spine. To achieve this, you must slide the sheep down along your shin until he is lying on his right side.
You must keep your right foot between his hind legs and your left foot under his shoulder.
• STEP 8: Shear along the Right Side of your Sheep:
You must make series of diagonal blows along your sheep's flank to clear the wool from his right side. Then use your left hand to put pressure on your sheep's right shoulder joint to keep him steady. 
• STEP 9: Shear the Hindquarter and Right Leg of your Sheep
You must hear in a curved motion from your sheep's flank to his right hind leg. When the leg is cleared, you must make the final few blows to clear the last of the wool from your sheep's hindquarters.
Final remarks
In conclusion to this blog post, I would say that you must carefully read, understand and follow the safety instructions, precautions, and step-by-step guide to get the desired results when you are shearing your sheep yourself.
Timing of Sheep Shearing
Determining when to shear sheep is influenced by climate, management requirements, and the availability of shearers and a wool classer.
• Rams and Ewes Shearing
Relative to the timing, rams can be shorn at any time. However, ewes are usually shorn before lambing to ensure the comfort and safety of the lambs.
• Winter Shearing Considerations
Shearing a sheep before or during winter is generally no advised. This is mainly because sheep require their wool to keep warm during extreme weather conditions.
• Quality of Shearing Equipment
Using good quality equipment can significantly ease the shearing process. It also minimizes any possible injuries to both the shearer and the sheep.
• Sheep Shearing Equipment Supply Stores
To purchase quality equipment, I recommend visiting sheep shearing equipment supply stores. Here, you can learn more about the specific tools best suited to your needs.
• Separation of Sheep Before Shearing
Prior to shearing, it is beneficial to separate sheep into different groups, such as lambs, ewes, rams, and yearlings.
• Keeping Sheep Dry and Clean Before Shearing
On the day before shearing, refrain from feeding the sheep and ensure they are dry to facilitate clean shearing.
• Positioning of Sheep
The right positioning is critical for successful shearing. There are specifically five main positions to utilize throughout the shearing process.
• Belly Shearing
Shear the belly first since the wool here is often dirty and holds less value for selling.
• Shearing the Hind Legs and Crotch
After shearing the belly area, focus on the inside of the hind legs and crotch area.
• Ewe-Specific Considerations
When shearing ewes, pay careful attention around the teats. They should always be covered with the non-dominant hand to prevent harm.
• Tail and Left Hind Leg Shearing
Next, shear the tail and left hind leg. Make sure to reposition yourself for improved access to these areas.
• Shearing the Chest, Neck, and Chin
Move to shear the chest, neck, and chin areas, bearing in mind to avoid nicking the sheep's ear.
• Shoulder Shearing Method
When shearing the shoulders, begin from the left knee and shear upwards towards the left shoulder.
• Shearing Along the Back
Repositioning the sheep for shearing along its back can further facilitate the process. Implement long blows from the tail to the head.
• Right-Side Shearing
The right side of the head, neck, and shoulders should be sheared using separate blows.
• Shearing Right Foreleg and Flank
After shearing the right side, next comes the right foreleg and flank.
• Right Leg and Hindquarters Shearing
For the right leg and hindquarters, use a curved motion while maintaining firm pressure on the right flank.
• Cleaning the Fleece
Once shearing is complete, the fleece should be cleaned and prepared by removing any dirty or unwanted wool from the outer edges.
• Rolling the Fleece
Lastly, roll the fleece by folding the two long sides towards the center and rolling it from one end to the other.
For more technical information on sheep shearing, visit the University of Maine Cooperative Extension website.
Remember, practice makes perfect, especially when it comes to shearing sheep. By carefully following these steps and taking the time to perfect your technique, you can become an effective and efficient shearer.
Essential Safety for Sheep Shearing
• Protect Yourself: Wear the Right Safety Gear
In shearing a sheep, safety starts with you. Both coveralls and long sleeves present a first layer of defense against the sharp edge of shear or unruly sheep behavior.
Sturdy footwear is essential, protecting your feet from the possibility of a heavy sheep stepping on them or a dropped shear. Personal protection doesn't stop with clothing – consider ear protection if using electric equipment.
• Create a Safe Shearing Environment
A clean, uncluttered shearing area not only reduces risks but will enhance your efficiency and effectiveness as you shear. Good lighting optimizes visibility, leading to cleaner work and fewer injuries to both shepherd and sheep.
• Maintain Your Shearing Equipment
The efficiency of shearing strongly depends on the sharpness of your shear or comb blades. Regular blade maintenance ensures smoother, cleaner cuts, reducing the risk of injury and skin damage to the sheep.
• Handling Difficult Sheep
Dealing with uncooperative sheep can be a daunting task. However, using the right method of restraint can reduce risks. If needed, do not hesitate to request assistance from colleagues.
• Health Risks Involved in Shearing
Shearing sheep is physical work that puts your body to the test, potentially causing back strain. Cuts and scratches can occur as a result of accidental contact with the shearing blade or an unsettled sheep.
• Providing Post-Shearing Care
Sheep, after shearing, can experience a degree of shock. It's crucial to monitor them for signs of discomfort or distress. Immediate access to water and shade can help them bounce back quickly from the shearing process.
• Explore Alternative Shearing Methods
While hand shears are traditional, electric clippers can be an efficient alternative. However, understand the risks associated with using electric instruments, including the potential for electric shock or equipment malfunction.
• Tackling Challenges in the Shearing Process
Shearing requires a detailed understanding of sheep anatomy. The process can be complicated by matted or heavily soiled wool. Special skill is required for shearing around sensitive areas.
• Disposing of Sheared Wool
After shearing, wool should be properly disposed of. Options for wool include bundling for recycling or use in composting processes.
• Further Information on Sheep Shearing
Several resources, including books, websites, or local shearing workshops, can enrich your understanding of shearing processes. The University of Maine's Cooperative Extension provides an especially comprehensive guide.
• Legal and Ethical Considerations
Compliance with animal welfare regulations, humane shearing practices, and ethical considerations must always be prioritized. Mistreatment can result in both legal repercussions and damage to your reputation.
• Breed-Specific Shearing Techniques
Some sheep breeds require specific shearing techniques. Thoroughly study the specific breed of sheep in your care before shearing. Knowledge of breed-specific needs can prevent harm to the sheep and challenges during the shearing process.
The shearing process can come with potential risks and hazards. It's crucial to maintain professionalism in every aspect of shearing and remember that care, precision, and a constant focus on the wellbeing of the sheep and yourself, are the foundations of a successful shearing experience.
• The Benefits of Shearing Sheep
Shearing sheep is more than just a rural custom; it's an essential aspect of sheep care. Removing the heavy wool coat leads to increased comfort for the sheep, especially during the warmer months.
An overwhelmed wool coat can lead to overheating, which may harm the sheep. Additionally, shearing prevents potential skin conditions, such as fungus or parasites, that may develop in a dense woolly coat.
Keeping your flock's comfort in mind is crucial. A comfortable sheep is a healthy and productive one. As someone in the field, I'd strongly recommend regular shearing to contribute essentially to your flock's wellbeing.
• Necessary Tools and Equipment for Shearing
To ensure a smooth and safe shearing experience, having the right set of tools is crucial. Manual shears are great for small flocks or less frequent shearing. However, if you're running a larger flock, electric clippers are more efficient and effective. They are a bit more expensive, but the time and energy you save is worth the investment.
In addition to shears, another key part of your shearing kit should be a good quality wool bag. Trust me; you don't want loose wool fluttering around your shearing area. Remember, an organized workspace reduces stress and makes the job easier.
• Adhering to the Proper Shearing Technique
Shearing is a skilled task and needs to be done correctly. The key is to maintain a consistent hand position, ensuring a tight grip on the sheep. This is to avoid cuts or injuring the sheep during the process. Always ensure your blades are sharp, as dull blades can cause unnecessary stress to the sheep.
Consistency in your shearing technique will lead to a smoother process. Be gentle but firm in your handling of the sheep, remembering that quick, confident motions are the best approach. Please do not rush; take your time to shear carefully.
• Handling Difficult Sheep During Shearing
Shearing can sometimes be a stressful process for the sheep. It is essential to have systems in place to handle difficult or nervous sheep to minimize their distress.
A headlock or chute system is highly effective. This is worth considering, especially if you have a larger flock. These systems gently hold the sheep in place, ensuring their safety and minimizing their discomfort during shearing.
• Proper Handling and Storage of Shorn Wool
After shearing, the wool has to be correctly handled and stored for optimum quality. I recommend immediately packing shorn wool into breathable wool bags. These allow air circulation, preventing the growth of mold. The bags should then be stored in a dry, ventilated area to maintain the quality of the wool.
Remember, properly stored wool fetches a better price, contributing to better returns for your effort.
• Where to Learn More About Sheep Shearing
While hands-on experience significantly contributes to learning, don't underestimate the value of comprehensive sheep shearing resources. Books and reputable websites, such as those provided by agricultural universities or government agricultural departments, are invaluable.
For instance, the University of Maine's Cooperative Extension page provides a wealth of information on sheep care, including shearing.
Further, consider attending local workshops or training sessions if they're available. Remember, continuous learning and improvement will only enhance your shearing skills.
In conclusion, sheep shearing demands practical skills, patience, and a thorough understanding of the animals you're handling.
Adhering to the correct techniques, having the right equipment, and continually seeking knowledge will ensure you maximize the benefits of your shearing operation. Having been in this field, I can assure you that the rewards are worth the effort.
• The Value in Hiring Professional Sheep Shearers
Many farmers, particularly those who struggle with physically demanding tasks, invest in the services of a professional sheep shearer. This option proves particularly useful when managing a large herd.
The efficiency and expertise of professionals can significantly streamline operations, leading to more effective time and resource management.
• Importance of Wool Quality Assessment Before Shearing
The shearing process should always start with an assessment of the wool's quality. Certain breeds, known for their high-quality wool, are more sought after in the textile industry.
It's always a good idea to inspect your flock and accurately gauge the wool's worth. Refer to the American Sheep Industry Association for more details on breed-specific wool qualities.
• Preparing for Shearing Day
Proper preparations should be taken before the shearing day. Firstly, you should refrain from overfeeding the sheep. Overfed sheep produce thicker wool, which might cause difficulties during shearing and affect the wool quality.
Next, ensure that your shearing location is dry and easily accessible. This allows for a smoother process and prevents potential accidents from slippery surfaces. Lastly, prepare your shearing shed. It should be clean, well-ventilated, and properly equipped with the necessary tools and equipment.
• The Step-By-Step Sheep Shearing Process
Understanding the shearing process can help tremendously, even when employing a professional shearer. The process generally starts with sitting the sheep down on its rump. Shearing begins from between the legs and belly.
Next, sit the sheep up on its rump again to reach the head and neck area. You would then move on to lay the sheep on its right side to shear the back and side. The process concludes with the sheep on its right hip to finish up.
• Why Shearing Sheep is Beneficial
Shearing sheep provide a myriad of benefits. These range from keeping them cool during the warmer months to reducing the risk of overheating. Shearing can also drastically reduce the onset of parasites and keeps your sheep overall cleaner.
• Ensuring a Calm Shearing Environment
It is crucial to create a calm and organized environment during the shearing process. This approach helps to minimize any stress or anxiety for the sheep, ensuring a smoother shearing process. Patience is key during shearing, and ensuring a calm atmosphere allows for greater focus and precision.
• Guidance From Shearing Schools and Professional Shearers
You can consider enrolling in shearing schools or workshops for extra guidance. These institutions provide professional advice and hands-on experiences. Additionally, professional shearers could also offer personalized assistance based on your existing farm setup.
• The Benefits of Learning the Shearing Process
Even if a farmer opts for a professional shearer, learning the process has its benefits. It offers valuable insights that can enhance herd management practices. Familiarizing yourself with shearing mechanisms enables you to assist, supervise, or even take over the job when necessary.
Remember, choosing to hire professional shearers or learning the process yourself are both valid methods. Do what is best for your situation and your flock, considering factors such as time, resources, and the size of your flock.
• The Significance of Shearing Sheep
Shearing sheep holds paramount importance, not just for garnering wool but for the sheep's well-being as well. High temperatures during the summer season can cause an uncomfortable heat load on the sheep.
Excess wool can lead to thermal stress, promoting vulnerability to diseases and parasites. Therefore it becomes quintessential to shear the sheep regularly.
• Pre-Lambing Shearing for Ewes
Shearing ewes pre-lambing has multifaceted benefits. Sheared ewes typically retain cleanliness, reducing the chances of any infections or diseases commonly associated with lambing. Importantly, it provides unhindered access for newborn lambs to their mother's teats, enhancing their survival rates.
• Inexperienced Shearers: A Potential Danger
If you're new to this, remember that inexperienced shearers might not only risk the sheep's health by causing injuries but can also harm themselves. The stress inflicted on the sheep during a strenuous shearing session can adversely affect their overall health and well-being. Always prioritize experience, efficiency, and patience.
• Attending Shearing Schools or Classes
Given the complexities and skill requirements associated with shearing, it is highly recommended to attend a sheep shearing school or take shearing classes. Institutions like the University of California Cooperative Extension offer organized programs on shearing skills which can be beneficial for beginners.
• Choosing the Right Tools for Shearing
For do-it-yourself shearers, a high-quality electric shear with sharp cutters is suggested. This can significantly reduce the time and effort involved, thus reducing the stress on both you and the sheep. Alternatively, one can use hand shears, although they can be time-consuming.
• The Risk of Shearing Wet Sheep
Imperatively, avoid shearing wet sheep as it can be dangerous. Wet wool doesn't shear well, potentially causing harm to the sheep. Additionally, sheep should be fasted for about a day before shearing. This reduces the discomfort for sheep and the waste during the process.
• Techniques for Shearing Different Parts on Sheep
Shearing a sheep isn't a one-technique-fits-all process. Different body parts – the belly, hind legs, crotch, hindquarters, chest, neck, shoulders, and back, all require distinct techniques and approaches. Mastery of these skills comes with practice and experience.
• The Art of Skirting the Fleece
Post shearing, it is crucial to skirt the fleece to remove dirty or incidental wool that isn't valuable. This wool is typically stained or contaminated, decreasing its worth. While doing so, remember to roll the fleece with the flesh side facing outward without tying it, ensuring no damage is caused to its quality.
• Becoming a Sheep Shearing Pro
To attain proficiency in shearing, there's more to skills than just wielding those blades. Make long, confident strokes; the key is consistency.
Avoid revisiting sheared areas as second cuts degrade the wool's value. While shearing, your non-dominant hand should keep the sheep's skin taut. Besides focusing on technicality, it's also important to be observant of the sheep's health conditions.