Things To Consider When Choosing A Dog Grooming Bathtub
If you are a dog owner, it is best to think about bath care. Keeping your dog clean all the time is a serious business. Bathing your canine friend is an effective way to keep their coat healthy, clean, and ensure that you do not have to deal with the unpleasant scent that is common with dogs. There are no specifics when it comes to how often you should clean your dog except in cases where your dog has a skin condition.
To select a dog grooming bath that works for you and your dog you should look at the following:
The Size Of The Bath
Drainage
Easy To Store
Accessibility
The Flooring
Materials used
The Nozzle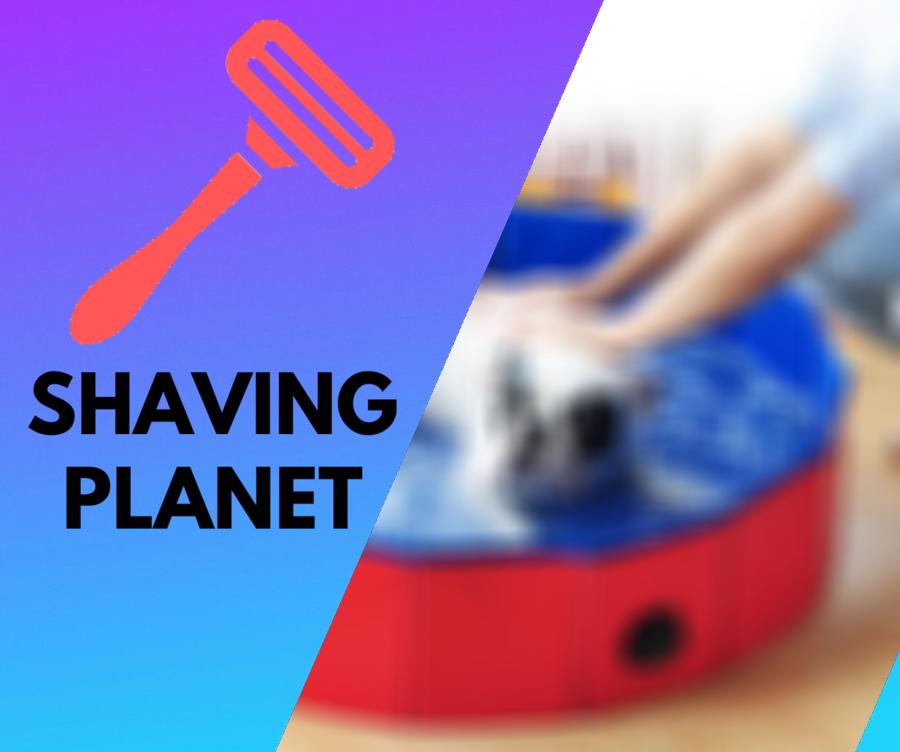 Keep reading to find out more about how to select a dog grooming bath and some of the top brands available.
Type of grooming baths
For dog grooming purposes, you should invest in the right dog grooming bath and make these sessions enjoyable. Choosing a grooming bath should be hassle-free. There are a variety of choices of the brands to select from, you need a little understanding of dog baths and how to purchase one. Your selection process should involve purchasing a dog bath that improves or makes grooming baths easy for you and your canine friend. The selection involves taking the right dog grooming bath product that is comfortable for you and your canine friend.
Before discussing how to select the right dog grooming bath, you should familiarize yourself the types of baths available: 
Electric Baths: Most of these baths are made of stainless steel and are meant for small breeds of dogs. Just like the name, they need to be connected to electricity for them to run.
Static And Manual Baths: These baths do not have to be connected to a power source for them to operate.
What To Look For In Dog Grooming Baths
● The Size Of The Bath 
You need to think about the dog's size and weight. If it is heavy and strong, it needs something durable, something made of sturdy materials. It is important to know your dog's weight before buying a bath,  to make sure your dog would fit. Take your pet to your local store the next time you go shopping, try out different brands to see which one suits your dog.
● Drainage
Be sure to look for a dog grooming bath with the proper drainage system. It ensures that water does not flood as you wash your dog and prevent you from rinsing it. Whether you're cleaning your dog inside the house or outside, drainage is a critical thing to look out for when buying these products. You do not want to make the procedure strenuous and complicated. Your dog might get tired and become uncooperative
● Easy To Store
In case you're living in a small apartment, it is better to look for dog grooming baths that can fit in that space. It is advisable to invest in brands that can be easily collapsed. There will be no complications that cannot be dealt with if the bath can be folded. Also, it is a way to avoid distractions during bathing sessions.
● Accessibility
If you have a big dog, it is best to make sure that you can easily lift it in and out of the bath. Before buying check the product, ensure that the company has included accessibility features, this will save you a lot of frustration. It should not be impossible or difficult to access the grooming bath during the bathing sessions.
● The Flooring
To make sure that the dog feels comfortable during baths, ensure that the floor is not slippery. Slippery floors could make your dog restless and ruin your grooming sessions. If you want to clean your dog quickly, the right floor is essential, so ensure it is not slippery and it is made of durable materials. 
● The Materials
Ensure that the bathtub is made of strong and durable materials. It should serve you and your furry friend for a long time. Most baths are made of durable PVC, but those that double as swimming tubs also have fiberboard for durability. Make sure that the materials are UV protected to ensure that the tub does not peel off. Look for tubs that are made of eco-friendly materials to keep the pet safe in case they try to chew the bathtub.
● The Nozzle
Find a bath that comes with a flexible nozzle. This makes it easy to reach any part of your dog's body. You can easily move around after shampooing and conditioning your canine friend, mobility is very important if you want to thoroughly wash your dog. In most cases, you find that companies want you to pay extra money for this feature, but it is always worth it.
Top Brands To Consider
● Baileybear Foldable Bath Tub
If you're looking for functionality and comfort, this is the best tub for you. It is made of durable plastic and can be used both indoors and outdoors. The bathtub is also collapsible and is pretty easy to transport and store. This makes it a very ideal choice for apartments. You can get it for about $50. It is available in blue, green and pink colors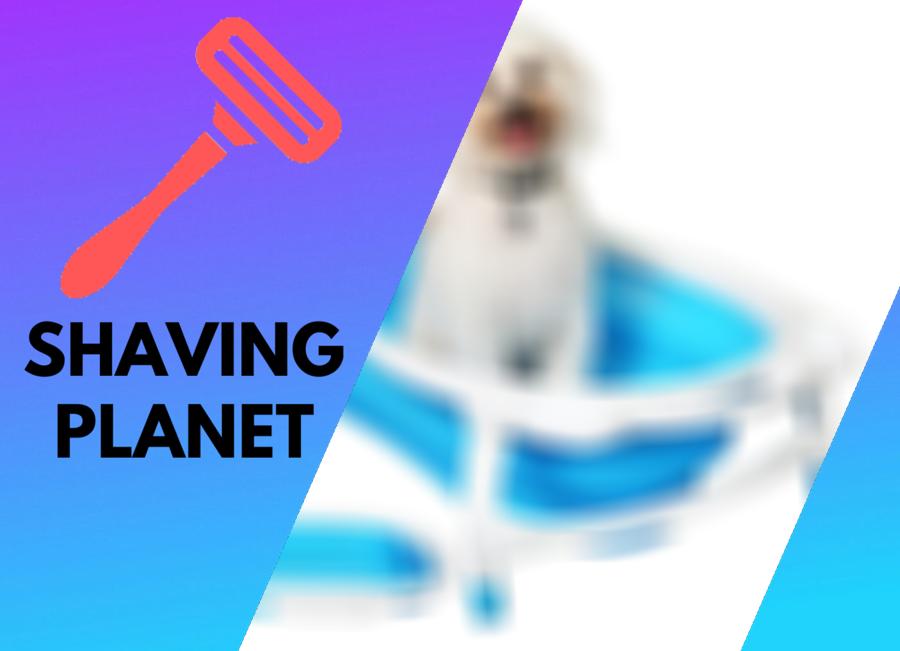 Features
It is made from durable silicone, this means that it will last for a long time.
The bottom is non-slip, making it a preferable option for a lot of dogs.
It collapses at 2.4inches whenever it is not in use, giving you room to store it.
These baths can be used in the house or outside.
● Flying Portable Pig Bathtub
These tubs are incredible, considering that they are made of durable, heavy-duty plastic, and have legs that are made of stainless steel. They are also flexible and won't stress you. You do not have to struggle when washing your dog. You have full access to your dog's fur from any angle. The legs of the tub also have levers that are useful in cases where the floor is uneven. It is light, sturdy, and has ready slots that keep the conditioner and the shampoo steady while you bath your dog.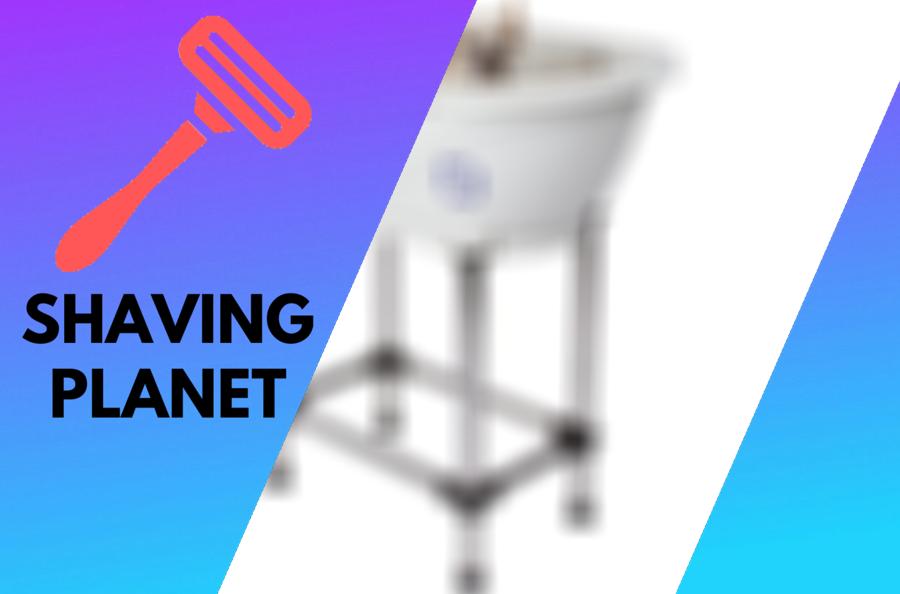 Features
The legs are made of stainless steel, while the tube is durable plastic. You do not have to worry about longevity.
Due to its elevated angle, you have access to the dog pretty quickly.
The slot for shampoo and conditioner makes it ideal for dog owners. You stand fewer chances of knocking your shampoo over with this feature
● Jasonwell Foldable Dog Bath Tub
This dog bathtub is made of durable fiberboard which is extra strong and allows you to bathe your dog without hassle. In fact, it is big enough to fit everyone in, including the kids. It also has a slip-resistant at the base, this ensures that the dog is stable while bathing. You can also take the tub wherever you go with the provision of foldable storage.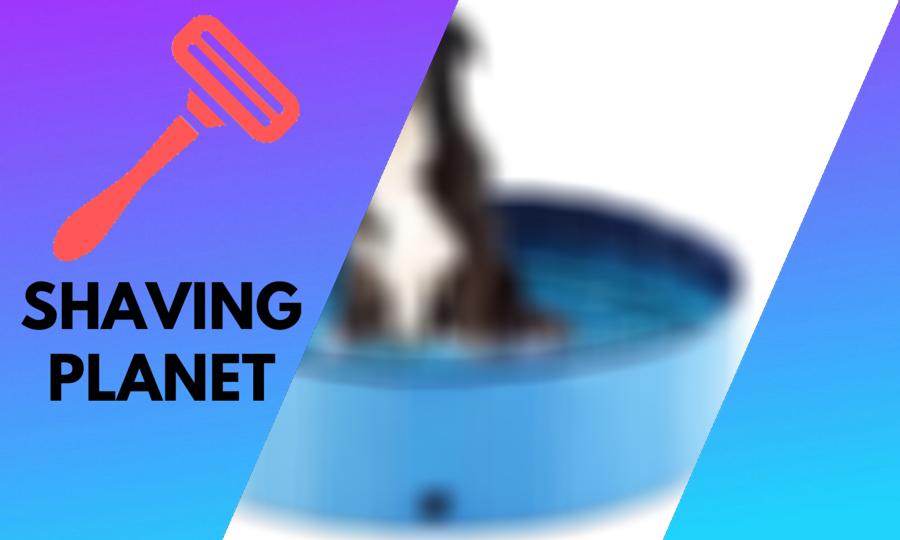 Features
It has a foldable bag if you're looking for something with extra storage space.
The materials are eco-friendly.
It is can be transported easily, you can easily pack it up and carry around, even on vacation.
It has a thick and excellent slip-resistant material at the bottom,
● Front Pet Foldable Dog Bathing Tub
This tub doubles as a dog bathing tub and a swimming pool. It is made from thick PVC, which means that you don't have to worry about the material getting torn during grooming sessions. There is also a draining hose which enables you to empty the water quickly after a bathing session. This bathing tube is suitable for big dogs. It is 50 inches wide and 12 inches deep.
Features
It has a drainage pipe to drain the water. 
The bottom is made of a durable PVC, your dog will not find it easy to rip off during grooming sessions. 
You can fold it for easy storage and transportation.
● Booster Bath Elevated Pet Bath Tub
This is a single piece dog bathtub. It is also durable, lightweight, and portable. It is lifted at the back to ensure that the dog will feel comfortable once you put it in the bathtub. It also has a three-point restraint system that will restrain your dog if it tries to jump out of the tub. And lastly, it has rubber at the bottom of the legs to make it stable while you wash your pet.
Features
Its three-point restraining system ensures that the pet is safe.
The rubber bumpers on the legs make sure that you can use the dog bathing tub
The setup is manageable, you can do most or all of the grooming without help from professionals. 
Conclusion
Make sure you look for the right dog grooming bath when next you go shopping. The tips discussed will make it possible for you to find not only the best brands but also help you decide which product to choose.