Pros and Cons of Single vs. Multiple Blade Razors
Shaving razors have invaded the market like a plague, and the manufacturers are not relenting. But there is a problem. Choosing from different types of shaving razors is becoming more difficult daily. From disposable, safety, and electric straight to cartridge razors, men must choose from many options that promise excellent and clean cuts. Even more, gripping the question is, which single and multiple-blade razors do a better job?
Pros and Cons of Single vs. Multiple Blade Razors:
You can have a perfect shave with both single and multiple-blade razors. Having more blades can cut more hair in one pass, but it does not mean it gives a close shave. If you have sensitive skin, more blades mean more friction and potentially more skin irritation. Marketing makes you believe that the more blades you have, the better it is, but most dermatologists recommend two blades as the best.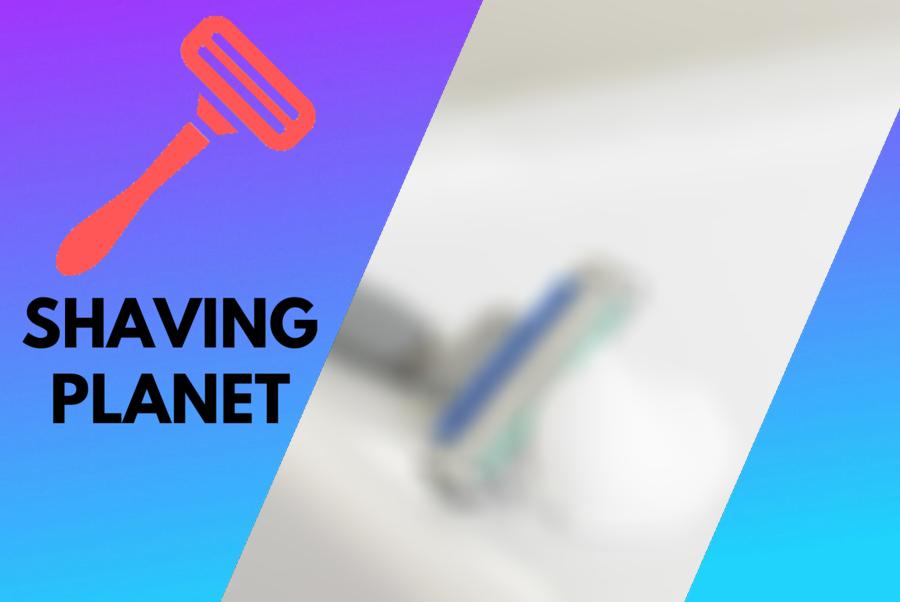 In this post, we help you find the right and befitting answers. From looking at the pros and cons of single-blade razors to exploring multiple-blade variants, studies have sought to shed more light on this subject. Are you ready to get started? Well, buckle up so we can explore more together.
Single Blade Razors: What do they have to offer?
Where there is grooming a man's beard, there is a shaving razor that suits one's lifestyle.  Razors with fewer blades had ruled the market for many years until recently when companies like Gillette added more.
They argue that more blades mean higher shaving precision and smooth, effortless cuts. But let's take a walk down memory lane back to the good old days when single-bladed razors reigned supreme.
In the early 1990s, single-blade razors were the go-to instruments for our fathers and grandparents. They always donned smooth cuts and sharp looks.
In the interest of entry-level readers looking for the best advice, note that another name for single-blade razors is safety razors. With a guard going before the blade, gliding of the blade ensures a close shave, leaving you looking sharp and neat.
There is also a general agreement that single-blade razors do not cause skin irritation. Moreover, men who have a penchant for these razors say they hardly experience razor burns.
Some say they love using safety razors because they do not cause ingrown hairs. While shaving too much may cause ingrown hairs, the type of razor blade one uses and skin type are predisposing factors. But let's reserve that discussion for another post.
Are Single blade razors better?
Now, here is the big question. Are single-blade razors better? The truth is that depending on your shaving needs, single-blade razors quite often fit the bill. Your love for single blaze razors could be premised on the following:
Fewer razor burns: There are few if any, razor burns and bumps when you use safety razors.
No skin irritation: For a long time, men who use these razors said they don't cause skin irritation.
No ingrown hairs: Single-blade razors glide over smoothly; hence no ingrown hairs, thanks to a blade guard that clears the path of shaving.
More reasons why single-blade razors are the ultimate choice for thousands of men include:
● They are affordable
Most men now shave in barbershops at least three times a week. However, maintaining a clean-shaven beard or facial hair is not a cost-effective approach. Safety razors are undoubtedly a cheaper alternative. Talk about a shaving blade that is not complex and readily available in the market.
Single-blade options come to mind. They are simple-indicative of affordability that will not leave a dent in your pockets.
● Highly portable
We are not saying that some razors weigh more than your pocket-sized smartphone. The catch is that single-blade razors are very compact and offer you extra portability and convenience anywhere you go.
They are lightweight. You can tuck one into your back pocket or wallet, and no one will ever notice that you are a razor addict.
● Ease of use
You may have become a grandmaster of all razor types, but that does not mean there is any other shaving blade that is simpler and easier to use than safety razors. If it will be your first time trimming beards and facial hair, get hold of a single-blade razor. You don't need rocket science to raze down the bubble.
● Smooth and clean cuts
A clean shave is as good as realized with a single-blade razor. It is the ultimate choice for men looking to realize close-shave cuts. The blade is replaceable. Thus, do not risk using a blunt one lest it could trigger ingrown hair.
● Variety of designs
Single-blade razors come in different designs. It means while they perform the same close-shave cuts, there is a difference in how they work. They include 1-piece, 2-piece, and 3-piece designs.
It is easy to change blades in one-piece designs. They are sometimes referred to ask butterfly shaving razors because they look like the wings of a butterfly when opened to replace blunt blades.
One-piece single-blade razors do not have a screw. You twist, taking care that it does not break. Two-piece single-blade razors have a screw joining the handle and the head. The lack of moving parts, however, makes them hard to clean.
Now, when it comes to three-piece designs, they have a handle, a top, and a bottom. It is easy to dismantle three-piece single-blade razors, hence easier to clean than two-piece designs.
How do you use single-blade/safety razors?
Since the advent of shaving razors, men have been advised on how to realize clean and precise cuts.
So, you ask, what's the fuss with using safety razors? Aren't they safe to use? Well, as we indicated earlier, you do not need knowledge of rocket science to use these razors, but a few things will make your shaving experience worth the ride. The following are vital shaving tips using single-blade razors:
Step 1:
Start by applying a pre-shave, which is always a basic step. But ensure to use the best one.
Step 2:
Apply a shaving gel or cream, then spread it evenly on the area you want to shave. We presume it is your beards, but some men often shave their legs and hands.
Step 3:
Hold and incline the shaving blade at an angle of 30 degrees. It is the perfect inclination, saving your skin from cuts/burns.
Step 4:
Gently move the blade on the skin in the direction of the grain. Shaving against it often leads to ingrown hair.
Step 5:
Shaving your beard should take you a few minutes, after which one should use an after-shave to speed up skin recovery.
● Disadvantages of single blades
Single-bladed razors are still popular even as multiple-bladed razors take center stage. However, they are not without downsides, which partly informed the invention of shaving razors with many blades.
– Blade replacement is more frequent
First off, you will always replace blades after a few glides or weeks of use. The recommended frequency for using these blades is a maximum of 5 to 10 shaves, depending on the sharpness.
Remember, some beards are tougher and stout, presenting a more challenging and tedious shaving experience even after applying a pre-shave and creams/gels.
– Redundant and outdated
As technology becomes the center stage of new ways of realizing clean-shaven beards, single-bladed razors are becoming obsolete. But does technology render them redundant and useless?
The truth is that single-blade razors are becoming redundant. You can only realize clean shaves by gliding them severally over the skin, which some men think is a lot of work in the morning.
Multiple Blade Razors: How good are they?
Gillette says they have always embraced technology and science to make cutting-edge shaving blades. Like any other company that has worked tirelessly to earn a reputation, Gillette's attempt to break boundaries and pacesetting capabilities has been an important learning curve.
For hundreds of decades, manufacturers of shaving razors have emphasized precise and safe cuts. Shaving may not have had a better experience pre-Gillette, but things are now looking up.
The future looked bright from the early 1960s when Bic and Gillette took their innovation a little higher with stainless and disposable razors. In 1971, a two-blade razor by Gillette changed their game plan, even that of competitors.
Today, multiple-bladed razors have raided men's grooming wardrobes. If you haven't used five or six-bladed razors, it is not too late to try. But first, here is the big question. Are multiple-blade razors any good? What do they have to offer beyond safety razors?
The truth is that the opinions of these new kits in men's grooming accessories are many and varied.
You might begin to cast aspersions on their effectiveness, going by the aggressive marketing/advertising campaigns during prime-time TV programs.  But don't judge just yet. In the future, there is a likelihood of a behemoth shaving razor with tens of blades- maybe up to 20?
Thus, in answering the question of whether multiple blades are better, we did some research that delves more into how multiple blaze razors work.
● How multiple blades became popular
A single glide of a shaving blade should give you a close shave. Of course, it has been the case for generations, but with recent modifications, there is more. With single-blade now taking a backseat in infomercials, men are shifting to a new generation of shaving razors.  
Gillette, our research reveals, has always stayed ahead of the competition. Call them a pacesetter in the manufacturing of shaving razors because they fit the bill perfectly. After winning a contract to supply doubled-edge blades to US troops during World War One, Gillette's profile got a facelift.
However, the expiry of the patent saw competitors gain entry into the market, gaining a fair share of the company's clients.  But Gillette would not relent. They made another innovative maneuver by introducing 2-blade and 3-blade razors.
The catch was that cartridges in these razors were replaceable, and users could only buy cartridges from Gillette. A smart move, huh?
Over the years, the company has been relentless in giving men who shave their beards something about which to talk. Thus, if single-bladed razors did a better job, information on Gillette's website has it that more blades make an even bigger difference.
The company goes ahead to say in a video introducing a 5-blade shaving razor that it is not all about something that looks good; rather, their invention is premised on better and more precise shaves.
● Hysteresis: How Multiple Blades work
Hysteresis is a process by which multiple blades work. It became popular in the early 1960s, a time when Gillette was actively developing shaving razors with multiple blades. 
It goes that every blade in a multiple-bladed razor repeats a process of shaving for a closer and more precise shave below the skin. The angle of inclination of each blade varies slightly but is hard to notice. However, the effect is noticeable in the comfort with which they shave.
Progressive geometry, which is the arrangement of blades, defines perfect distancing and timing between each razor glide. So, let's get to answer the big question, are multiple-bladed razors better? Well, from our end of the bargain, they are, and it is because of the following reasons:
– Comfortable shaves
A comfortable shave means no risk of cutting yourself. The risk of skin bulging between blades reduces with more blade addition. Progressive geometry between blades ensures even load spread and distribution.
In most multiple-bladed razors, if not all, the distance between blades is narrow, providing you with a smooth-gliding feel. In the understanding that facial skin is soft, the technology behind the manufacturing of multiple-bladed razors reduces the risk of cuts, skin irritation, and nicks.
– Cuts hair below the surface
Single blades can give you the perfect shave, even if you want to cut hair below the skin's surface. However, you will have to vary the angle of shaving so that the glide is efficient and effective.
With more blades, everything is ready and set for you. The first blade is often slightly blunt, hooking and pulling up hair at the follicle so that the second one finds it ready for the cut.
When you go for more blades, say three, four, five, or six, the arrangement of geometry ensures highly precise and perfect shaves below the skin. In three-bladed razors, the first and second roles remain the same, while the third one does a clean-up job, ensuring no hair strand remains visible on the skin's surface.  
With the addition of more blades, the process becomes repetitive, perfecting tasks that primary blades perform.
– Effortless
Multiple-blade shaving razors bring about an effortless shaving experience. There is little to no effort involved on your blade. No tilting the razor to find the perfect 30-degree shaving angle reminiscent of single blades.
Rather, everything is perfectly timed so that with every glide, the spacing between blades and geometrical progression does the dirty work of cutting and clearing hair from the skin's surface.
● Are there risks associated with using razors with multiple blades?
In many interviews, dermatologists have emphasized using single, two, or three-bladed razors. They posit that multiple-bladed razors have more disadvantages than single blades.
Do we digress? Well, their views are undoubtedly a stark contrast to Gillette's policy on the future of shaving: More blades means precise and clean cuts. If you watch a video that explains how Gillette's Fusion 5 works, you will want to dump your single-bladed razor.
Findings that dermatologists use to defend their position indicate that with more blades, it becomes difficult controlling and flexing your razor, hence the risk of running through bumps.
As you continuously glide the blades over your skin, the possibility of skin irritation, burns, and nicks increases, especially when no more hair is cut. Without a styptic pencil to guide the glide, the experience could get worse, causing the dreaded ingrown hair.
● Do more blades mean better shave?
More blades mean better shave. Such is a fact that is hard to dispute. You cannot glide single blades over your facial skin many times over without risking cuts. This gap of not realizing a single-glide of perfect shaving informed Gillette's interest in Hysteresis.
Moreover, you spend far less time shaving with multiple-bladed razors than single blades. With a 3-bladed razor, you will have covered what a single-blade razor will do in three different glides. You should also note that when using shaving razors with multiple blades, the frequency of replacing blades/cartridges reduces significantly.
Number one blade in the progressive arrangement, which is also slightly blunt, cushions the second and third…blades from a bumpy glide.
Final Thoughts
Every time an argument pitting proponents of single-blade razors against lovers of multiple razors comes up, emotions will overflow.
It is not always easy settling the scores because each presents a fair share of merits and demerits. What does it mean, and which steps should you take going forward? Well, it takes an understanding of everything that goes into realizing a clean and perfect shave to get started.
Whether you go for single or multiple-bladed razors, shaving creams will further make the process look simple and easy. Wet razors glide on the skin effortlessly, reducing the risk of nicks and cuts. In the end, an after-shave will help speed up skin recovery. It is the ultimate solution to preventing bacteria from getting into skin pores.
Whichever razor you choose to use, preparation and patience are the keys to realizing nice clean cuts. With the above information on the pros and cons of shaving razors, we trust you can now make the right decisions.
The Inception of Single Blade Razors
You should know that the patent for single-blade razors was obtained by a man named King C Gillette. His innovative mind revolutionized grooming and introduced a tool that is still in use today, albeit with numerous enhancements. Single-blade razors are still considered a classic choice among grooming enthusiasts.
• Mastering the Art of Using Single Blade Razors
Single-blade razors, while valuable, require skill and practice to master due to their sharp edge. They offer a clean and close shave but need the user to be cautious not to nick the skin. If done correctly, the precision offered by single-blade razors is unparalleled.
My personal recommendation to novice users would be to start slow and practice on smaller sections before moving on to larger areas.
• The Ubiquitous Multi-Blade Razors
In stark contrast to the classic single-blade razors, multi-blade razors, also known as cartridge razors, have gained widespread popularity. Their ease of use and convenience have made them a go-to option for men globally.
Multi-blade razors come in various forms, often categorized by the number of blades. Typically, they can have two, three, or even four blades that work in sync to provide a smooth shave.
• Understanding the Working of Multi-Blade Razors
The science behind multi-blade razors is as interesting as it is effective. The first blade of a multi-blade razor pulls the hair up, while the subsequent blades follow by cutting the hair.
This synchronization of blades provides a quicker and smoother shave. However, it's important to note that multi-blade razors increase the risk of ingrown hairs, especially for men with curly hair.
• A Godsend for Men with Sensitive Skin- The Gillette SkinGuard Razor
Understanding the skin troubles faced by many men, Gillette has introduced the Gillette SkinGuard razor, designed primarily for men with sensitive skin.
A leap from multi-blade razors, the Gillette SkinGuard razor incorporates unique features that prevent harm to the skin. My recommendation for men with sensitive skin would be to try this razor as it offers a gentler shaving experience.
• The Unique Features of Gillette SkinGuard Razor
What sets the Gillette SkinGuard razor apart from the rest is the unique SkinGuard between the blades. This SkinGuard acts as a buffer between the skin and the blades, protecting it from nicks and cuts.
Additionally, the razor has a trimmer at the back for cutting hair at the skin level. This feature provides greater control and prevents unwanted tugging at the hair.
In addition to the SkinGuard and back trimmer, the Gillette SkinGuard razor also boasts double-lubra strips. These strips lubricate the skin before and after the blade's touch, ensuring a less irritating and smooth shaving experience.
• Learning More about Shaving Equipment
For those interested in learning more about shaving equipment and its evolution, I can recommend a visit to the Smithsonian website, which provides a wealth of information on various topics, including the history of shaving.
An understanding of the history of shaving equipment can provide valuable perspectives and help one better appreciate the art of grooming.
Shaving, like any other aspect of grooming and personal care, requires an understanding of one's needs and the right tools to address them. Whether you're a fan of the classic single-blade razor or prefer the convenience of multi-blade razors, it is essential to understand their workings and the potential effect on the skin.
Personal Experience with a Single-Blade Razor
• My First Attempt Using Traditional Safety Razor
My recent encounter with a traditional safety razor was quite interesting, to say the least. The razor I used was from Baxter of California, renowned for its quality grooming products.
What intrigued me about this particular model was its classic design complemented by a double-edged blade. Quite different from the multi-blade razors that I am accustomed to using, this definitely warranted a trial.
• Time Effectiveness of Single-Blade Razor
One would expect that shaving with a single-blade razor would take more time compared to using a multi-blade one. However, to my surprise, the time it took to get a clean shave was surprisingly similar.
It took me around 5 minutes to achieve a satisfactory shave. In this regard, the time-effectiveness of a single-blade razor could be seen as at par with its multi-blade counterpart.
• Handling Tricky Areas with Single-Blade Razor
However, not everything about the single-blade razor was impressive. The experiment became a tad more challenging when it came to shaving tricky areas and corners.
The multi-blade razors, due to their flexible heads, seemed to have an edge over the traditional single-blade in this aspect. While using the latter, I found myself navigating these regions with caution and yet, ended up with some minor cuts.
• Tips for Shaving Adams Apple with Single-Blade Razor
Speaking of tricky areas, the Adam's apple tends to be one of the trickiest. Here's an additional tip: Pulling the skin to the side before shaving proved to be quite effective. According to the American Academy of Dermatology, this technique can minimize cuts and ensure a close shave around the tricky region.
• Continuation with Single-Blade Razor Despite Challenges
You may wonder, after reading about the minor cuts and difficulties in maneuvering, why I plan to continue with the single-blade razor. The answer lies in the aftermath of the shave.
Post the initial difficulties, what I observed was a notable reduction in skin irritation, razor bumps, and ingrown hairs, often associated with multi-blade razors. This aspect tipped the scale in favor of the traditional safety razor.
• Using Multi-Blade Razor Versus Single-Blade Razor
Despite these results, I wouldn't recommend completely replacing your multi-blade razors with a single-blade ones. Instead, using a combination of both assertively can yield better results.
For instance, while the single-blade razor can be used for regular shaving due to its skin-friendly benefits, for tricky areas, the flexibility of a multi-blade razor could come in handy to avoid cuts and nicks.
As a person who has personally tested both options, I strongly advocate for a balanced utilization of both types to get the best shaving results. The key lies in understanding the strengths of each and leveraging them according to your skin's demands and the complexity of the area being shaved.
In summary, my voyage into the world of single-blade razors, despite a few challenges, was rewarding. It helped me alleviate common shaving issues like razor bumps and skin irritation while also offering an equally time-effective shaving solution. Given these benefits, it indeed qualifies as a worthy addition to your grooming toolkit.
More Blades, More Friction: The Razor Dilemma
When it comes to shaving, many assume that more blades mean a better, closer shave. But the truth is more blades may actually lead to increased friction. For individuals with sensitive skin, this enhanced friction may result in skin irritation.
• The Evolution of Razors: From Single to Multiple Blades
The concept of using a sharp object for shaving dates back to prehistoric times. As technology advanced, so did our methods for trimming body hair.
The year 1901 marked a significant breakthrough with the invention of the single-blade safety razor. Prior to this, straight razors, which posed a high risk of cuts and infections, were used for shaving.
The shift towards multiple blades didn't happen until the 1970s. As the industry grew more competitive, companies introduced razors with two, three, or even more blades. Their aim was to provide a closer shave. However, the implementation of multiple blades also increased the risk of shaving-related issues.
• The Dermatologist's Perspective: Single-Blade Razors May Be Beneficial
Many dermatologists recommend using single-blade razors, particularly for those prone to skin problems like razor burn and ingrown hairs. These razors tend to be more forgiving on the skin and, when used correctly, can give a clean, close shave.
The University of California, San Francisco, has an excellent resource on various skin conditions caused by shaving, which you can view here for more details.
• The Benefits of Single-Blade Razors: An In-depth Look
One of the main merits of single-blade razors is their ability to provide a clean cut. They glide smoothly along the skin, cutting the hair at the skin surface level. This reduces the chance of ingrown hairs, which typically occur when hair gets cut below the skin level, causing it to grow back into the skin.
Single-blade razors also minimize skin irritation by limiting the amount of friction on the skin. Each pass of a multi-blade razor not only cuts hair but also removes microscopic layers of skin, leading to increased irritation.
• For Beginners: The Adjustable Safety Razor
If you're new to the world of safety razors, an adjustable safety razor can be a great place to start. These razors have different settings that allow you to control the blade's exposure to your skin. This feature enables beginners to start with a less aggressive setting and slowly adjust as their technique improves.
• The Importance of Pre-Shave Preparation
Shaving doesn't start with the first stroke of the razor; it begins with proper pre-shave preparation. This might include washing your face, exfoliating your skin, and applying a good quality shaving cream.
This is especially important when using a double-edged razor. A well-prepared skin surface allows the blade to glide smoothly and reduces the risk of nicks and cuts.
• Safety Razors: Superior Results?
Many people claim safety razors provide superior results. This might be attributed to their ability to deliver a close shave without causing excess skin irritation. Some people also find handling these razors more comfortable and precise compared to cartridge razors.
• How and Where to Buy Adjustable Safety Razors
Adjustable safety razors are widely available and can be found at most stores selling personal grooming products. You may also purchase them online from reputable websites. Always look for a trusted brand, consider online reviews, and ensure you feel comfortable handling the razor before making a purchase.
• Save Money with a Safety Razor
While the initial investment in a safety razor might be higher than a disposable razor, you'll likely save money over time. Safety razors are built to last and only require the replacement of the razor blade.
This stands in stark contrast to disposable razors, which often require replacing the entire unit. Besides, many users report fewer skin issues, resulting in fewer expenses on skin treatment products.
• Evaluating Multi-Blade Razors: The Pros and Cons
Multi-blade razors are a common fixture in our modern grooming routine. They promise a close, convenient shave with minimal effort. However, they are not without their drawbacks.
Multi-blade razors' prime advantage is convenience. The design aims to cut hair with multiple blades in a single stroke, reducing the time spent on shaving. However, frequent blade replacements can prove costly.
According to a study published in the National Library of Medicine, frequent replacements are crucial since dull blades increase the risk of nicks and cuts.
Moreover, direct contact with multiple blades can lead to skin irritation and burns. Redness, itchiness, and burning sensations post-shave are indicators of such irritations. Utilizing a single-blade razor can often mitigate these issues.
Finally, the structure of these razors may limit flexibility and control during shaving, potentially increasing the risk of cuts. In contrast, straight razors have a pivoting point that allows superior control and precision.
• Embracing Wet Shaving for Optimal Outcomes
Optimal shaving doesn't merely rely on the razor type; the method is just as critical. Wet shaving tends to deliver an impeccable result irrespective of the razor type.
Wet shaving, as the name suggests, involves the use of a shaving cream or gel to lubricate the skin. According to Harvard Health, this approach helps reduce friction, facilitating a smoother and comfortable shave. Moreover, it softens the hair and opens up the pores, leading to a closer shave while minimizing ingrown hairs.
• The Impact of Shaving Creams, Gels, and After-shave
Just as wet shaving enhances the shaving experience, the choice of shaving cream or gel and after-shave can similarly have substantial impacts.
Shaving creams and gels generate a protective layer between the skin and the blade when used correctly. This layer enables the razor to glide smoothly across the skin. Furthermore, after-shave products, such as balms and lotions, serve to soothe and nourish the skin post-shave, curtailing irritation and facilitating skin recovery.
• The Critical Role of Preparation and Patience
Even the best razor can't provide a smooth shave without appropriate preparation and patience. An ideal shave goes beyond just the application of cream and razor on the skin; it requires a conscious effort towards pre-shave skincare.
Skincare products such as pre-shave oils and lotions can prepare your skin for the shave by moisturizing it. Additionally, cleansing the skin can remove any dirt or sebum that could clog the blades and impair the shaving quality.
Patience is vital too. In a rush, one might apply excessive pressure, causing nicks and cuts. Spend time during the shave, being carefully observant of the blade's pressure and direction to avoid unwanted mishaps.
From my personal experience, taking these steps significantly improves the overall shaving experience, granting you a clean, precise shave every time.
In conclusion, a good shave isn't solely dependent on the type or quality of the razor. Rather, it's a combination of multiple factors, from the shaving method to skincare. Taking a holistic approach to your shaving routine can help you achieve that flawless shave, keeping you looking fresh and confident.
Real Customer Reviews Favoring Single Blade Razors
It has been observed that actual customer reviews frequently favor single-blade razors over their multi-blade counterparts. Users have ardently praised the close shave experience provided by these razors and have reported significantly less irritation.
There is immense overall satisfaction expressed for single-blade razors, making them a popular choice among shaving enthusiasts.
• Barbers Recommendation and the Single Blade Razor
Professional barbers around the globe are acclaimed for giving the best-shaving experiences to their clients. More often than not, their tool of choice is the single-blade razor.
This choice stems from years of experience in the industry and understanding the true needs of one's skin. A closer, more precise shave can be achieved with a single blade, reducing the risks of skin irritation.
• The Double-Edged Sword of Multiple Blade Razors
The design of multiple-blade razors enables them to shave below the surface of the skin. While this might seem like an advantage for a close shave at first glance, it has been revealed to make the skin susceptible to the issue of ingrown hairs, which can be painful and irksome.
• Friction on Skin Due to Multi-Blade Razors
Another hazard presented by multi-blade razors is the friction created by multiple sharp edges grazing the surface of the skin. Friction directly leads to skin irritability, often resulting in what is known as 'razor burn', an unpleasant, burning sensation on the skin after a shave.
• Questioning Marketing Claims
Over the years, companies producing multi-blade razors have been known to make extravagant marketing claims about their products. Consumers should approach these claims with caution and skepticism to avoid falling prey to marketing tactics.
Harvard Business School features an article discussing the potential dangers of misinformation in marketing, offering valuable insights on why skepticism could serve consumers well.
• More Blades, More Problems?
An industry-propagated belief is that 'more blades equals a better shave.' This construct is primarily the result of years of strategic marketing. An informed consumer, however, would look beyond advertising campaigns and scrutinize the effectiveness of a product.
• The Superior Shaving Experience with Single Blade Razors
Many users have reported better shaving experience with single-blade razors. These razors are lauded for their ability to offer a closer and more satisfying shave without the common issues of irritation and ingrown hairs associated with multi-blade razors.
• Personal Experiences Over Marketing Hype
Every skin is different, and each one reacts uniquely to different shaves. Although the consensus leans towards single-blade razors, it is essential for consumers to try out different types of razors and see what works best for their specifics. Relying on personal experiences over marketing claims can lead to a more satisfying shave.
In my personal experience, the trial and error method has always proved fruitful. Spend some time with different razors to find what your skin truly appreciates. After all, shaving should be an enjoyable and invigorating experience, not a source of skin discomfort!
Importance of Proper Skin Care During Shaving for Sensitive Skin
Skin care is incredibly crucial in shaving, most especially for individuals presenting with sensitive skin. If you've ever encountered an irritating aftermath of a shave, then you know too well how essential proper skin care is in maintaining the health of your skin.
• Single-Blade Razors and Sensitive Skin
One essential tool in achieving a less intrusive shave is the single-blade razor. A single-blade razor has one sharp edge that reduces the likelihood of ingrown hairs and unsightly razor bumps, prevalent issues for people with sensitive skin.
One reason these razors seem favorable is due to their simpler design, leading to less drag on the skin. Thus, they offer a less irritating experience compared to razors with numerous blades9. While using a single-blade razor requires some skill to prevent cuts and nicks, with practice and careful technique, it's certainly achievable.
• What are Multi-Blade Razors?
Contrasting the single-blade razors are multi-blade razors, also identified as cartridge razors. These razors spot two, three, or four blades that function collaboratively.
The notion behind these razors is that the first blade lifts the hair, the subsequent blades slice the whisker below the skin level, then the last blade cuts even further below, promising an even closer shave. However, this method can sometimes lead to skin irritation or ingrown hairs as the hair grows back.
• Gillette SkinGuard Razor for Sensitive Skin
Taking note of the necessities of individuals with sensitive skin, Gillette has introduced a new product, the Gillette SkinGuard razor. This razor combines the advantages of both single-blade and multi-blade razors. It boasts a SkinGuard located between the razor's two blades.
This design works to smooth the skin and minimize the blade's contact with the skin, reducing skin irritation. In addition, the razor features double-lubrastrips that enhance glide and contribute to a smoother, more comfortable shave.
• Expert Shaving Techniques for Sensitive Skin
The manner you shave can significantly impact your shaving experience, most especially for individuals with sensitive skin. While using single-blade razors necessitates a certain measure of mastery, investing time to learn the technique can truly pay off.
It's recommended to first soften the hair by showering or applying a warm towel to your face. Using a quality shaving cream can also provide a better glide and extra protection. Try to shave in the direction of your hair growth, reduce pressure, and rinse your blade after each pass.
• Recommendation: Gillette SkinGuard for a Smoother Shave
As an experienced shaver, I highly recommend the Gillette SkinGuard razor, specifically designed to cater to sensitive skin needs. The design of this razor aims to facilitate a smoother and safer shaving experience.
The SkinGuard technology helps reduce contact between the blade and the skin. This lessens the pull and tugs on the skin, reducing the risk of cuts, nicks, and irritation, which are issues notoriously common with sensitive skin.
For additional information about skincare and shaving techniques, visiting authoritative health websites such as Mayo Clinic can provide a wealth of useful insights.
In conclusion, choosing the right tools and adopting proper shaving techniques can dramatically enhance your shaving experience, especially if you have sensitive skin. The Gillette SkinGuard is one such tool that promises to make your shave smoother and safer.
Safety Benefits: Razors for Sensitive Skin
Safety razors are highly lauded within the dermatological community. Dermatologists the world over frequently recommend these shaving tools for individuals with sensitive skin or those who are prone to skin irritation.
According to John Hopkins Medicine, using the correct shaver is crucial in preventing skin flare-ups. As such, safety razors excel due to their singular blade design, reducing the chances of irritation immensely.
• Cost-Effectiveness of Single-Blade Razors
Among the vast array of shaving tools available, single-blade razors generally prove to be more affordable than their multi-bladed counterparts.
These razors present a thrifty and efficient answer to the daily ritual of shaving. The long-term cost-effectiveness is highly recommendable, especially for the budget-conscious individual.
• Travel Friendly: Single-Blade Razors
For the frequent traveler, single-blade razors are excellent companions. Their compact and lightweight nature makes them highly portable and convenient for travel.
Having a carry-on-friendly shaving tool can ensure you maintain your grooming routine effortlessly, no matter your location.
• User-Friendly Design: Single-Blade Razors
When we talk about user-friendly shaving tools, single-blade razors take the crown. Its simple, straightforward usage makes it especially friendly for beginners.
If you're new to the shaving arena, starting with a single-blade razor can significantly ease your grooming journey.
• Precision Shaving: Multi-Blade Razors
The precision and comfort offered by multi-blade razors are unmatched. These razors have multiple blades designed to move over the curves of your face in one smooth glide, reducing the chances of a rough or uneven shave.
• The Closer Shave: Multi-Blade Razors
For those who seek a baby-smooth finish, multi-blade razors are the way to go. They cut hair below the surface of the skin, thereby providing a closer shave than single-blade razors.
• Blade Longevity: Multi-Blade Razors
One less addressed advantage of multi-blade razors is their ability to reduce the frequency of blade replacement. Owing to their multiple blades, these razors tend to retain their sharpness for more extended periods than single-blade razors.
• Risks of Multi-Blade Razors
However, like all things, multi-blade razors come with potential risks. If used incorrectly, these razors can cause skin irritation, burns, or nicks.
Thus, it's prudent to understand and hone your shaving technique before regularly using a multi-blade razor.
• Dermatologist Insights
According to experts, some dermatologists recommend using single or two-blade razors as a safer alternative that decreases the risk of irritation and other common skin afflictions.
As a shaver, it's essential to understand your unique skin type and find the razor best suitable for your needs.
• More Blades, Better Shave?
It is often believed that the more blades a razor has, the better shave it will provide. This can often be attributed to the close and smooth shave that multi-blade razors offer.
However, it's important to remember that while more blades can result in a better shave, they also come with an increased risk of skin irritation. Selecting the right razor should always be a balance between achieving a close shave and maintaining skin health.
In conclusion, the choice between single-blade and multi-blade razors largely depends on individual needs and preferences. Remember, your skin's health should always be your top priority. Happy shaving!
Multi-blade Razors: A Cause for Skin Irritation
Many shaving enthusiasts and experts are often faced with the choice between multi-blade and single-blade razors. It has been highlighted frequently that multi-blade razors can be the bane of skin irritation and lead to unwanted ingrown hairs. The issue arises from their design, which lifts and cuts hair below the skin level.
This can make the hair grow into the skin, creating the dreaded ingrown hairs, discomfort, and sometimes pain. For more details, you can visit the American Academy of Dermatology Association.
• The Hidden Costs of Multi-blade Razors
While multi-blade razors are extremely prolific in the market, they hold hidden costs both in monetary terms and to the environment. The disposable cartridges of these razors become a recurring cost. Over the course of a year, this can add up to a hefty sum.
Not only this, the disposable nature of these cartridges has a hidden toll on our environment. They contribute to increasing waste and are typically made from non-recyclable materials.
• Single-blade Razors: An Optimum Shaving Solution
On the other hand, single-blade razors can provide a sweet escape from these issues. These razors are renowned for providing a closer and smoother shave with significantly lesser irritation. Experts frequently cite that shaving with a single blade lessens the occurrence of skin issues as there is less tugging and pulling on your hair and skin.
• Economical and Eco-Friendly Razor Options
Single-blade razors have been relished by many due to their economical nature and reduced environmental impact. The initial investment in these razors might seem higher, but the cost per shave generally proves less as these razors seldom require replacement.
Eco-conscious individuals find them appealing as most single-blade razors are made to last, producing far less waste in the long run.
• The Types of Single-blade Razors
If you decide to dabble in the field of single-blade razors, there are a few types you could choose from. These include straight razors, safety razors, and shavettes. As each type delivers a unique shaving experience, you can choose one that suits your preferences and comfort level.
• Wet Shaving: A Recommended Shaving Method
Regardless of the type of single-blade razor chosen, experts frequently recommend wet shaving for the optimal shaving experience. True to its name, this method involves keeping the skin moist throughout the process. The benefit? It allows the razor to glide smoothly on the skin, reducing friction and irritation.
• A Stellar Single-blade Razor Recommendation
While there are numerous excellent razors in the market, I strongly recommend the Gaswain Safety Razor Kit. This deluxe product provides precision and control, making it a fantastic option for those who want to test the waters of wet shaving.
The kit includes all the essentials needed to elevate your shaving routine to new heights of luxury and effectiveness. Therefore, taking into account the skin and environmental benefits, as well as the cost-effectiveness, single-blade razors like the Gaswain Safety Razor Kit are an enticing option.
Transitioning from multi-blade to single-blade razors could be the resolute step you need for a sensational shaving experience, along with improved skin health and a reduced carbon footprint.
A Switch to Single-Blade Razors: A Personal Journey and Recommendation
• Coping with Razor Bumps and Ingrown Hairs: A Vexing Issue
There was a time when my skin was a battlefield of razor bumps and ingrown hairs. The battle was waged after every shave with my multi-blade razor. Consequently, I decided to venture out of my comfort zone, armed with a dermatologist's recommendation.
• Turning to a Single-Blade Razor: A Necessitated Transition
My dermatologist suggested trying a single-blade razor. More intrigued than apprehensive, I decided to give it a go. The double-edged safety razor I chose was from Baxter of California.
• First Impressions: Quality and Precision
When I first held the single-blade razor, I was thrilled with its solid weight. The blades were noticeably sharper, promising a clean and precise shave. The product was clearly a well-made one, spotlighting quality engineering.
I will admit the start was not smooth sailing. Navigating around curves and corners with the single-blade razor was challenging. However, perseverance was the key, and slowly but surely, my technique improved.
• Observing Visible Improvement: A Shaving Reward
During the initial days, there were minor cuts, but they improved with each subsequent shave. One trick that came in hugely beneficial was to pull the skin to the side while shaving Adam's apple.
This maneuver provided easier access and a smoother shave. And despite concerns, using a single-blade razor did not significantly increase my shaving time.
• Noticing a Reduction in Razor Bumps and Ingrown Hairs: A Welcome Change
After using a single-blade razor for a few weeks, I noticed a significant improvement in the condition of my skin. There was a marked reduction in the razor bumps and ingrown hairs that had been my constant company for so long.
• The Verdict: A Single-Blade Future
Seeing the improvement in my skin has made me resolute in my decision to stick to a single-blade razor, with occasional use of a multi-blade razor for hard-to-reach areas. The switch has rewarded me with healthier and clearer skin. I would highly recommend this transition to anyone dealing with similar issues.
To gain a better understanding of why single-blade razors might be more beneficial for certain skin types, I recommend checking out the American Academy of Dermatology's guidelines on razor bumps and ingrown hairs, found here.
The site provides excellent skincare advice from health professionals and experts in the field. In short, it's a treasure trove of helpful tips and tricks.
To sum it up, a single-blade razor might be a beneficial switch if you have sensitive skin or are grappling with persistent razor bumps and ingrown hairs. By choosing quality products and using the right technique, you too, can reap the benefits of a cleaner, smoother shave.
Give it a try, and you might just find a game-changer in your grooming routine. You'll thank me (and your skin will too)!
• The Dominance of the Multi-Blade Razor Industry
Prominently, the largest and most profitable player in the razor industry tends to dictate the marketing narrative. Typically, they pitch multi-blade razors as the ultimate grooming tool.
If you take a close look, you'll often see razor models boasting three, four, or even five blades! The company's dominance undeniably influences marketing trends and profoundly shapes consumer attitudes toward shaving products.
• The Questionable Scientific Evidence
It is critical to question the so-called 'scientific evidence' that the multi-blade industry promotes to assert their product's superiority. Disturbingly, much of this research is often funded by the same company, potentially setting the stage for bias.
Due to this scenario, consumers should approach this 'evidence' with caution. The National Center for Biotechnology Information supports skeptics in this regard, as they caution about the potential bias in studies funded by companies with vested interests.
• The Expert Perspective: Professional Barbers
Interestingly, professional barbers, the real shaving maestros, don't buy into the multi-blade myth. They still swear by the good old single blade for giving the smoothest shave.
This group of experts knows a thing or two about achieving the perfect shave, given their years of experience dealing with a wide variety of hair types and shaving needs. The fact that they rely on single-blade razors should make anyone pause and reconsider the multi-blade gimmick.
• Personal Experience and Customer Reviews
Your personal experience and shared customer reviews should be your guiding stars when selecting a razor. Understand that what works for someone else might not necessarily work for you.
Such references are likely more trustworthy than the heavily paid, often camouflaged marketing content that multi-blade razor companies produce.
The honest feedback and reviews from real customers have a genuine value unrivaled by any marketing schema. These shared experiences reflect authenticity, honesty, and significant personal experience that no marketing campaign can replicate.
For example, ConsumerReports, a non-profit organization, is renowned for its truthful reviews about products, including razors, that are not influenced by any business.
• The Benefits of Single-Blade Razors
Pundits argue that the best shave is often achieved using a single blade. It is not about the number of blades on the razor, but the quality of the blade, the shaving cream, and, most critically, the technique. Single-blade razors excel in all these aspects.
They are easier to manage, causing less skin irritation and ingrown hairs. A testament to this fact is their widespread use by professional barbers worldwide.
• Personal Recommendation
Based on my personal experience, I can confidently recommend a robust single-blade razor. Using a single-blade razor helped me achieve a clean and close shave while drastically reducing skin irritation.
Furthermore, these razors are generally more economical, require less plastic, and are easier to clean, contributing to environmental sustainability.
• The Importance of Making an Informed Choice
Having debunked the multi-blade myth, it is crucial to affirm that the choice of a razor ultimately boils down to personal preference. However, by foregoing the marketing noise and relying on personal experience, expert reviews, and a deeper understanding of the product, one can make a more informed decision.
Remember, achieving the perfect shave is art, and like any artist, your choice of tool matters.
Remember also to change your razor blades frequently, regardless of whether you choose a single or multi-blade razor. According to health.harvard.edu, a dull blade can lead to cuts and skin irritation.
In conclusion, it is up to each individual to discern the clear distinctions between marketing claims and actual facts and personal experiences to make a choice that best suits their specific needs.
This discourse serves as a useful guide for those brooding about trading their multi-blade razors for a single blade. It provides useful insights that challenge the commercial shaving narrative and encourages consumers to make an informed choice.
Single-Blade Razors: The Gold Standard
When it comes to shaving, single-blade razors are often touted as the "gold standard". This is a sentiment echoed by shave enthusiasts around the globe. The question is, what makes a single-blade razor worthy of this prestigious title?
The use of a single, sharp blade in a razor guarantees a smooth, precise, and close shave. According to a study from the University of Oxford (https://www.ox.ac.uk/), a common myth in the shaving world is that more blades equate to a closer shave. However, this isn't the case.
Counterintuitively, adding more blades can lead to a number of adverse effects.
• The Downside of More Blades: Razor Burn and Skin Irritation
As logically appealing as it may seem, more blades don't necessarily mean a better shave. In fact, incorporating additional blades may lead to unwanted results such as razor burn, skin irritation, nicks, and even the dreaded ingrown hairs!
This is primarily due to the raised chance of friction and subsequent heat generation with every extra blade added. In turn, this can cause the outermost skin layers to get damaged, resulting in painful irritation, nicks, and ingrown hairs.
Single-blade razors, on the other hand, drastically reduce this risk due to their simple mechanism of action.
• Rockwell Razors: A Beginner-friendly Solution
Single-blade razors do require a certain level of skill and technique, which could be daunting for beginners. However, companies like Rockwell Razors have introduced an adjustable system designed to make the transition smoother and easier.
This ingenious system allows users to adjust the blade gap to control the blade's exposure. It provides an opportunity to customize the aggressiveness of the shave according to skin sensitivity and personal preference. This way, even newbies can enjoy the benefits of a high-quality, single-blade shave without any apprehension.
• Importance of Pre-Shave Preparation
Shaving isn't just about the razor. Pre-shave preparation plays an equally crucial role in achieving that perfect, smooth finish. It prepares the skin and softens the stubble, making the whole process easier and more effective.
Among the plethora of pre-shave products available in the market, I recommend using high-quality pre-shave oil. It moisturizes the skin, elevates the hairs for an effortless cut, and ensures a protective slick layer for your blade to glide over smoothly.
• Benefits of an Adjustable Safety Razor
If you're feeling unsatisfied with your current shaving routine and considering a change, an adjustable safety razor might just be the right way to go. Unlike traditional razors, adjustable safety razors provide versatility and control over your shave experience.
With the help of an adjustable dial, these razors allow you to set the aggressiveness of your shave, providing a personalized shaving experience. This adaptability offers a custom shave for every user's specific skin type and beard density.
• Rockwell Razors 30-day Risk-Free Trial
For those still hesitant about making the switch, Rockwell Razors offers a 30-day risk-free trial. This bold move underlines Rockwell Razors' confidence in their products' quality and performance.
To take advantage of this offer, head over to the official Rockwell Razors website (https://rockwellrazors.com/). Go to their Trial Sets section, choose a product, and follow the prompts. The trial period allows for ample time to try out their products, understand the single-blade razor experience, and make an informed decision.
Shaving is a personal experience and should be tailored to each individual's needs and preferences. Thus, investing in a quality razor and understanding the mechanism behind a good shave is a crucial step toward elevating your grooming routine. Give the single-blade razor a shot. You might just find it a cut above the rest.
Mastering the Single Blade Razor
You might wonder why someone would use a single-blade razor instead of its multi-blade counterparts. Single-blade razors offer one primary benefit they can provide a smooth, close shave that's hard to achieve with other razors. But this tool isn't without its drawbacks.
It requires a steep learning curve to avoid skin cuts and nicks. Many novices shy away from single-blade razors fearing this very outcome. However, practice, careful handling, and using high-quality products can mitigate the risk.
The University of Illinois at Chicago offers a helpful guide on safe shaving techniques, which can be beneficial for mastering the single blade.
• The Pros and Cons of Multi-Blade Razors
Moving on to multi-blade razors, also known as cartridge razors, they are designed with an innovative approach for cutting hair. The first blade lifts the hair, while the subsequent blades- two, three, or sometimes four, execute the cutting. This design ensures a clean and close shave.
However, multi-blade razors have their downsides too. One significant disadvantage is they increase the chances of ingrown hair. This becomes especially problematic for individuals with curly hair, as the hair tends to curl back into the skin, creating painful bumps.
• Gillette SkinGuard Razor: A Solution for Sensitive Skin
If you have sensitive skin and struggle to find a razor that suits you, the Gillette SkinGuard razor could be the answer. This razor is designed specifically with sensitive skin in mind.
Unlike traditional blades, the Gillette SkinGuard razor comes with a special SkinGuard located between the blades. This innovative feature is designed to help minimize skin irritation giving you a close, comfortable shave without any damage.
• Additional Features of the Gillette SkinGuard Razor
Gillette continuously integrates new features in their products to enhance the shaving experience. For instance, this razor has a trimmer positioned at the back. This trimmer helps cut hair at the skin level, reducing contact between the skin and blades to prevent irritation and cuts.
Even more unique to the Gillette SkinGuard Razor, it is the first of its kind in India to have double-lubrastrips. These lubrication strips facilitate a smoother gliding experience for the blade across the skin. They keep the skin moisturized, reducing friction and resulting in a smoother and closer shave without discomfort.
• In Conclusion
When choosing between single-blade, multi-blade, or advanced razors like the Gillette SkinGuard, it fundamentally comes down to individual preference and skin type. Regardless of the choice, with the right products and technique, each can provide a clean and comfortable shave.
The Risks of Using Multi-Blade Razors
One cannot discredit the efficiency and ease of a quick shave that multi-blade razors provide. However, some dermatologists have expressed concern over their usage. They believe these razors increase the chances of developing ingrown hairs, irritation, and even unsightly razor bumps.
How does this happen? Multi-blade razors work on the principle of lift and cut. The first blade lifts the hair, and the subsequent blades cut the hair at a point below the skin surface. Now, if your hair has a sharp tip and curls back, it can dig back into your skin, causing ingrown hair. This can lead to inflammation and even infection.
Here is an article from Healthline that further supports these claims.
• The Environmental and Economic Impact of Multi-Blade Razors
An often overlooked aspect of multi-blade razors is their potential environmental impact. These razors are not just more expensive compared to their counterparts, but they also contribute a significant amount of plastic waste due to the disposable cartridges they come with.
The Environmental Protection Agency (EPA) has expressed concerns over the increasing plastic waste plaguing our environment. Every cartridge discarded adds to the pollution, making multi-blade razors a less sustainable option for shaving.
• The Maneuverability of Multi-Blade Razors
Another potential drawback of multi-blade razors is their limited maneuverability and precision. The bulkiness of the head, where multiple blades are housed, makes it challenging to shave hard-to-reach areas, such as under the nose or the jawline.
This not only affects the quality of the shave but might also lead to nicks and cuts due to improper blade angle and pressure applied in these difficult areas.
• The Advantages of Single-Blade Razors
Conversely, single-blade razors, including straight razors, safety razors, and shavettes, provide an effective and economical solution for shaving. Not only are they less likely to cause skin irritation, but they also provide a closer shave compared to multi-blade razors.
These razors cut the hair at the surface of the skin, reducing the chance of ingrown hairs. Their slim design makes it easier to navigate around the tricky areas of the face, providing a smooth and precise shave.
• Wet Shaving for an Optimum Experience
Now that we've addressed the potential drawbacks of multi-blade razors, it's worth discussing the benefits of wet shaving using a single-blade razor.
When done correctly, wet shaving can be a relaxing ritual rather than a rushed morning task. The process involves using a shaving brush to create a rich lather from shaving soap or cream. This acts as a lubricant to reduce friction between the razor and the skin and softens the hair for easier cutting.
Wet shaving with a single blade provides a close, comfortable shave with minimal irritation, making it an ideal choice for people with sensitive skin.
• Recommendation: The Gaswain Safety Razor Kit
If you're looking to switch to single-blade razors, I suggest trying out the Gaswain Safety Razor Kit. It offers a luxurious and precise shaving experience at an affordable price. This kit includes a high-quality safety razor, a shaving brush, and a stand, making it ideal for beginners and seasoned wet shavers alike.
Packed in an elegant box, it also makes for a great gift option. So why wait? Make the switch today for a better shaving experience, and do your bit to save the environment.
Remember, your skin deserves the best care. By choosing the right shaving tools, not only do you ensure a comfortable and smooth shave, but you also minimize potential skin problems and reduce your environmental impact.
First Impressions: Baxter of California Single-Blade Razor
Embarking on the journey with Baxter of California's single-blade razor was a remarkably enticing adventure. Visually, this razor is sharp and well-designed, an object of precise craftsmanship providing a smooth and efficient shaving experience.
Standing from the crowd of typical multi-blade razors, this grooming tool does not compromise on visuals and functionality. It's fairly modern for a gadget that prides itself on being old school.
• Experiencing the Cut: The Initial Shave
From the very first stroke, this single-blade razor did not disappoint. With the blade skimming smoothly over the skin, it cleared a clean path through four days' worth of stubble effortlessly. That satisfaction was acute and left one longing for the next stroke.
This unique sensation is something that isn't often experienced with the modern, multi-blade razors that most of us have been accustomed to.
• Facing Challenges: Shaving Around Corners
Despite the exhilarating experience, the Baxter of California razor does have its limitations. The single-blade design does not include a pivoting head, which can be problematic when attempting to navigate around corners and tight areas such as the chin and jawline.
Shaving around those challenging areas with a straight, single-blade razor is undeniably a skill that requires practice.
• Mastering the Technique: Short, Straight Strokes
Following the provided instructions, I used short, straight strokes in an attempt to overcome these limitations. However, stubble near the base of my nostrils proved an area of particular difficulty.
This is worth noting for those considering switching from multi-blade to single-blade razors: some areas are just more challenging, and it does require patience and technique development.
• Bracing for Impact: Cutting Experiences
In the journey with this single-blade razor, I did experience a few small cuts. However, I didn't encounter any horror stories of devastating nicks or severe bleeding – it was nothing out of the ordinary or something that one wouldn't expect from a single-blade razor.
It is important to remember that learning to shave with this kind of precision equipment is an art in itself, and minor cuts are just part of the learning curve.
• Enjoying Benefits: Fewer Irritations
Even with the few cuts, the resulting shave was significantly better in terms of skin irritations compared to using multi-blade razors. The absence of razor bumps and reduced skin irritations were the major takeaways of this experience. The single-blade razor from Baxter of California became a welcome skincare addition.
• Time Evaluation: Shaving Process Duration
Despite the initial apprehensions about the time required for a single-blade shave, I found it did not take a significant amount of extra time compared to a regular multi-blade razor.
The caveat here is that it requires more skill and attention. However, as you get more comfortable and proficient, the shaving process becomes quicker and more efficient.
• Adapting to Needs: Single vs. Multi-Blade
While the single-blade razor has defined its place in my grooming routine, the modern multi-blade razor still has occasions where it proves its worth. Certain challenging areas may still require the versatility of the multi-blade, but the single-blade from Baxter of California is my go-to for a majority of my shaves.
• Expert Recommendation: Mixing Old with New
From my experience, I recommend mixing the old with the new. No longer do you need to deal with the extreme ends of the spectrum: archaic or overly modern shaving methods. Baxter of California's single-blade razor bridges this gap, allowing you to keep your skin healthy and irritation-free while delivering a close, precision shave.
For more expert advice on men's grooming and skincare, check out the American Academy of Dermatology Association website to explore in-depth articles and resources.
The journey from traditional to modern methods of shaving is unique to each person, and finding your perfect routine is a process that is worth the patience and practice.
Active Floating Blade System (AFBS) in Action
Discover the Active Floating Blade System (AFBS), a cutting-edge technology that ensures every shave is precisely adapted to the unique contours of your face. This groundbreaking innovation provides a more comfortable and meticulous shave, delivering convenience right into your hands.
• Balancing Weight and Angles
What stands out with the OneBlade razor is its impeccable balance in weight and angles. This feature ensures the optimal force and angle for cutting hair at the skin level without leading to irritation. The meticulous attention to balance contributes to providing a smooth and irritation-free shaving experience.
• The Magic of a Pivoting Head
OneBlade's razor takes a leap ahead with the inclusion of a pivoting head. This fantastic add-on allows the razor to closely follow the contours of the face. Result? A smoother and more efficient shaving experience.
The ability to pivot means the razor can flexibly bend and turn, adjusting to the intricate curves and corners of your face to snag every hair, leaving your face smooth.
• Concept Reimagined: Single Blade & Pivoting Razor Head
OneBlade claims to have completely rethought the concept of a basic razor with a triumphant single blade and a pivoting razor head design.
This remarkable fusion, combined with their patented razor design, heralds a revolution in the world of shaving – one that reflects thoughtful tech innovation coupled with practical requirements.
• The Feather FHS-10 Blade
In pursuit of perfection, OneBlade uses the popular Feather FHS-10 blade. This blade is globally renowned for its excellent cutting-edge and superior performance, making it a staple in barber shops across the world.
This is no hyperbole – you can explore everything there is to know about the blade at Harvard's library or your local library.
• A Symphony of Components: OneBlade Razor
A OneBlade razor is a symphony, a harmonious marriage of each component contributing to an extraordinary result. Every single element is unique in its own right, but when combined, they create a shaving device that is simply unparalleled.
• Personal Recommendations
Based on my experience with OneBlade, I highly recommend incorporating it into your grooming routine. The excellent balance, the pivoting head, and the Feather FHS-10 blade all work in harmony to provide you with an unmatched shaving experience.
The AFBS is especially praiseworthy as it ensures the precise and stress-free shave everyone desires.
Remember, shaving should be an enjoyable, stress-free experience, not a chore. And with OneBlade, you can achieve just that. Be it for personal grooming or professional requirements, OneBlade meets your needs and surpasses expectations. Happy shaving!
Rockwell Razors: A Patented Adjustable System for Beginners
Rockwell Razors boasts of a patented adjustable system, a key highlight of their product offering. It is a must-try for every beginner who yearns for a comfortable shave.
This contrivance allows the user to adjust the blade level according to their level of comfort and skill, making it a perfect tool for those experimenting with safety razors for the first time.
Through this versatile device, Rockwell Razors has successfully bridged the gap between beginners and expert shavers in attaining the most relaxing shave.
– The Verdict: Safety Razors Over Multi-Blade Razors
A frequent problem among shavers is dissatisfaction with their shaving routine. Whether it stems from a not-so-close shave or persistent skin discomfort post-shave, these pain points can be effectively addressed by switching to safety razors.
Indeed, safety razors can be a life-changing tool for those seeking a better and irritation-free shaving experience. It is an elegant, time-honored solution to the cumbersome problems encountered with shaving with a multi-blade razor.
– How to Master the Art of Shaving with a Single Blade Razor
True, using a single-blade razor comes with a learning curve. It requires mastering the angles, managing appropriate pressure, and of course, gauging the speed. While it might take some getting used to initially, it certainly brings about an unparalleled convenience once you've got the hang of it.
With practice and patience, a single-blade razor can offer a perfect shave that is both efficient and skin-friendly. This guide by the University of Missouri offers in-depth details on improving your shaving technique.
– The Perils of Shaving with Multi-Blade Razors for Individuals with Curly Hair
For individuals with curly hair, using multi-blade razors can be particularly daunting. This is primarily because they are more prone to razor bumps and ingrown hairs.
The common conception that multi-blade razors provide a closer shave lures people in, but in reality, they often end up pulling and tugging at the curly hair, leading to ingrown hairs and discomfort. Switching to a single-blade razor can efficiently curb this problem.
– Dermatologists' Warning: More Blades Equals More Skin Troubles
Most of us equate the number of blades in a razor to the closeness of the shave. However, seldom do we realize that more blades in a razor might not equate to a better shave. Instead, they increase the chances of skin fights, as warned by dermatologists.
According to Medscape, a high blade count significantly raises the risk of razor burns, skin irritation, nicks, and ingrown hairs. The simple, old-fashioned technique of single-blade shaving eliminates these risks, making it a safer bet for your skin.
– An Expert Voice: My Recommendations
Drawing from my personal experience, I vouch for the Rockwell Razor for any beginner. I started my journey with it, leveraging its adjustable system to my advantage until I got comfortable with the art of shaving.
Even if you're an unsatisfied shaver or someone who experiences skin discomfort post a shave, I strongly recommend switching to a safety razor, preferably a single-blade one. Especially if you have curly hair, a single-blade razor is your ultimate solution to get rid of razor bumps and ingrown hair.
Shaving, like any other self-care routine, demands patience and practice. So, take your time to master the nuances the angles, pressure, and speed, and I assure you you'll see the change in your shaving routine. Always remember, shaving is not just about getting rid of the stubble. It's about treating your skin right.
Single Blade Razors and Sensitive Skin
Single-blade razors have been widely recommended by experts for individuals with sensitive skin. However, to fully understand this recommendation, it's essential to explore why these are particularly beneficial for such skin types.
Single-blade razors, often known as safety razors, produce less irritation compared to their multi-blade counterparts. They glide smoothly over the skin, cutting hair at the surface without pulling or tugging.
This not only ensures a close shave but also significantly reduces the possibility of nicks, cuts, or razor burns, common issues for sensitive skin. According to dermatologists at the American Academy of Dermatology, using a single-blade razor and shaving in the direction hair grows can minimize irritation for sensitive skin.
• Light on Gillette SkinGuard Razor
One popular single-blade razor is the Gillette SkinGuard. This specialized razor claims to cater to the needs of men with sensitive skin. What sets SkinGuard apart is its unique design. It houses a patented technology featuring a skin guard bar between two optimally spaced blades.
This minimizes blade contact with the skin, reducing potential irritation. Furthermore, its lubrication before and after the blades ensures smooth gliding, lessening skin tugs and pulls.
• What about the Downsides of Single Blade Razors?
While it is commonly understood that multi-blade razors may lead to complications like ingrown hairs, the downsides of single-blade razors are less discussed. One potential issue is they require a certain level of skill and precision during use.
Novice users may find it challenging initially, leading to the potential for cuts or nicks. Additionally, single-blade razors can be time-consuming. They typically require slower, more deliberate strokes to remove hair, making the shaving process longer effectively.
• Role of Shaving Creams
Shaving creams play a crucial role in the shaving process, irrespective of the type of razor used. These preparations not only ease the shaving process but are also particularly helpful for sensitive skin.
Shaving creams function as a barrier between the blade and the skin, reducing friction and the possibility of irritation. They also soften hair strands allowing for a smooth cut. Furthermore, many shaving creams contain hydrating agents that can moisturize the skin, preventing post-shave dryness and flakiness.
• Choosing the Right Razor: Personal Preference and Expertise
Choosing between a single-blade or multi-blade razor depends not only on personal preference but also on skin type, level of expertise, and comfort. As discussed, single-blade razors can be beneficial for sensitive skin or for those wanting a meticulous shave.
Meanwhile, multi-blade razors might be preferred for their speed or ease of use. Evaluating individual needs and preferences, alongside professional recommendations, can allow for an informed choice.
• Scientific Evidence: Single Blade Vs. Multi-Blade Razors
While this discussion provides some insights, it's crucial to note that much of it is based on anecdotal evidence and expert opinions. To date, there is limited scientific research comparing the effectiveness of single-blade and multi-blade razors, especially concerning skin sensitivity.
More rigorous studies are needed to yield definitive conclusions. However, one study indicated that single-blade razors may lead to fewer incidences of pseudofolliculitis barbae (razor bumps) compared to multi-blade counterparts.
This article aims to encourage informed decisions about razor selection based on personal needs and preferences, with a specific focus on sensitive skin.
Nonetheless, individuals may find it beneficial to experiment with different razor types and shaving products, monitoring their skin's response to determine what works best.
The Potential Downside of Multi-Blade Razors
Let's delve right into the world of multi-blade razors. This popular shaving option with multiple blades arranged in rows can, unfortunately, spell trouble for those with sensitive skin.
The mechanism of multi-blade razors makes them glide over the skin multiple times with each stroke. The friction resulting from this interaction can lead to skin irritation.
People with sensitive skin might be well aware of the redness and discomfort that often follows a shaving session. This irritation can be particularly pronounced when using multi-blade razors. The trouble lies in the additional friction they generate.
They slide over your skin multiple times in just one stroke, which can exacerbate sensitivity and spark discomfort. You can find more information about skin sensitivity and shaving methods on this health resource website.
• Discover the Benefits of Single-Blade Razors
– Efficient Shaving without Skin Irritation
Switching to single-blade razors can be a game-changer. These razors are designed to be gentle on your skin, cutting through facial hair without causing redness or inflammation. The primary way they do this is by lowering the incidence of ingrown hairs, a common consequence of multi-blade razors.
Ingrown hairs are not merely unsightly; they can be downright painful and lead to bumpy skin texture. With a single-blade razor, you can get a close, clean shave without running this risk. You can pass it over your skin only once instead of multiple times and still achieve a finesse-filled finish.
– Overcoming the Learning Curve
Now, it's important to note that using a single-blade razor isn't as straightforward as it might seem. There is a learning curve involved. But don't let that deter you. It might take a few tries to get used to, but once you've mastered it, you'd wonder why you didn't switch earlier.
The maneuvering of a single-blade razor differs from that of its multi-blade counterpart, needing a certain angle and pressure for the perfect shave. Practice makes perfect, and soon enough, you'll be handling it like a seasoned professional.
– Eco-Friendliness with Single-Blade Razors
Next up, let's discuss another major advantage of single-blade razors – they're significantly more eco-friendly than disposable cartridge razors. In a world where sustainability is becoming increasingly paramount, choosing products with less environmental impact is a wise choice.
Disposable razors, with their plastic bodies, contribute to the already mounting problem of plastic waste. In contrast, a single-blade razor is typically made from materials like steel, which significantly reduces its environmental impact and makes it a much more sustainable choice.
– Long-term Cost Effectiveness of Single-Blade Razors
From a financial perspective, single-blade razors prove to be more cost-effective over time. While the initial cost might be more than your ordinary disposable razor, the only expense you'll incur thereafter is replacing the blade. This can result in significant savings in the long run.
The simple and sturdy design of these razors also means they are more durable, effectively offering better value for money than disposable razors that need to be replaced frequently.
In summary, while multi-blade razors might be the popular choice, they aren't always the best ones. Single-blade razors offer a range of benefits, from preventing skin irritation to being cost-effective in the long run.
They are worth considering if you're looking to up your grooming game. Make the switch today and experience the difference yourself!
The Everlasting Debate: Multi-Blade vs. Single-Blade Razors
• The Shaving Enthusiasts' Spat
The world of shaving enthusiasts has recently found itself impassioned by the heated debate between multi-blade razors and single-blade razors. There are some, like the shaving brand Naked Armor, who maintain that the number of blades can transform a mundane grooming task into a truly luxurious experience.
• An Introduction To Multi-Blade Razors
The multi-blade razors we see today, comprising disposable razors and cartridge razors, have been around since their introduction in 1971.
Companies that manufacture these razors see them as tools that provide an unparalleled closeness in shaving. They invest heavily in innovation and research to achieve the next best multi-blade razor.
However, their claims aren't without contention. Dermatologists question whether more blades do indeed translate into a better shave or not. A number of them believe that two blades actually offer more dependability, mitigating the possibility of nicks and providing greater control.
• The Downside Of Multi-Blade Razors
As attractive as they may sound, multi-blade razors have their share of cons. One common issue that shavers face with these razors is the increase in cases of ingrown hairs and skin irritation. This is due to the blades pulling on the hair follicles, leading to bumps and an uneven shave.
From the perspective of the environment and our wallets, multi-blade razors leave much to be desired. The disposable cartridges and plastic waste they generate contribute to pollution while also becoming a significant recurring cost.
Additionally, the noticeable bulkiness and multiple blades in these razors can compromise the maneuverability and precision of the shave.
• Timeless Single-Blade Razors
In contrast, single-blade razors have weathered the tests of time since their usage in ancient civilizations, providing an impeccably close shave. These razors significantly decrease the chances of skin irritation, ingrown hairs, and razor burns.
Users also have the liberty to pick between options like safety razors, straight razors, or shavettes according to their preference when opting for single-blade razors.
To ensure a top-notch shaving experience with single-blade razors, wet shaving is highly recommended.
• Single-Blade Razors: The Winning Choice?
If we mindfully consider the detrimental factors associated with multi-blade razors – increased skin irritation, higher costs, a detrimental environmental impact, along with their lack in maneuverability and precision, single-blade razors seem to tip the balance in their favor.
With a single-blade razor, you get a much more comfortable shave, less irritation, and a closer finish. Plus, a very convincing minimization of the risk of developing razor burns and ingrown hairs is achieved.
Therefore, it seems worthwhile to at least explore alternatives to multi-blade razors. Straight razors, safety razors, or shavettes can potentially give you a much more effective and economical shaving experience.
For an unbiased and detailed reflection on both kinds of razors, a visit to this non-commercial site will leave you with abundant clarity.
• My Expert Based Recommendation
Based on my significant experience with razors and extensive observations of their effects, my vote goes to single-blade razors. Their simplicity doesn't compromise on the quality of shave but adds value by cutting down costs and reducing negative impacts, both on the skin and the environment.
End of the day, the very personal task of shaving boils down to individual preference and comfort. Yet, a broader understanding like the one provided here may assist in making an informed choice. Happy shaving!