Why your shaving cream is watery and what to do about it?
In this response post, I will discuss the reasons for your shaving cream turning watery or runny. I will also provide the most applicable suggestions to prevent your shaving cream from turning watery. I will tell you how to fix a runny shaving cream instead of wasting or replacing it with a new one.
Why your shaving cream is watery and what to do about it?
Shaving creams have propellent added to them. Sometimes this pressurized propellent gas runs out earlier than the cream itself, leaving it watery, runny, and thin. The best solution is to shake the container so you can emulsify the propellant into the water.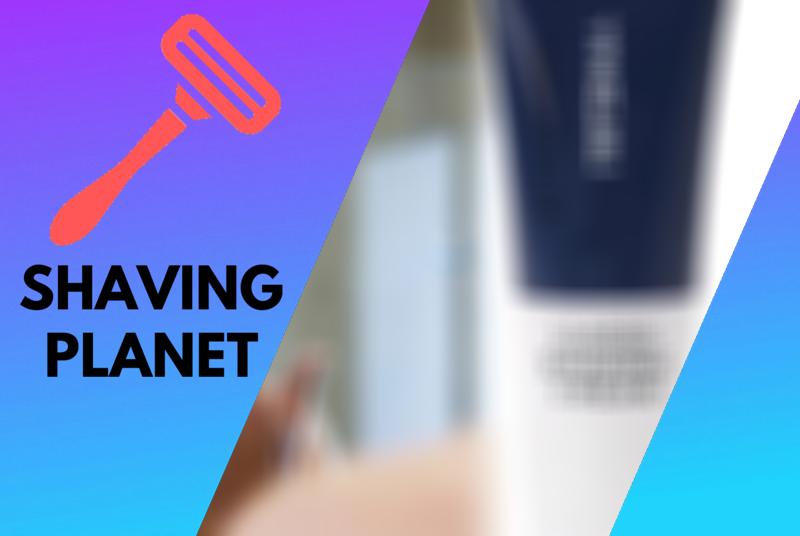 Please keep on reading, as I will explore in detail all the scientific facts that are responsible for making your shaving cream watery. 
Your shaving cream exists in all states of matter:
Your shaving cream is a compressed gas when it is inside the can. As soon as you spray it out, your shaving cream is released in the form of a solid. Later on, when you lather, it condenses to a liquid.
What's in your shaving cream?
Shaving cream has eighty percent of water in it. It has twenty percent ingredients that propel it out of the can. These ingredients bind it together, create the lather, soften your skin and preserve the cream for prolonged shelf life.
1. Solvents:
Water is a universal solvent that is used in a large quantity in your shaving cream. It dissolves the ingredients, together.
2. Propellants:
Are compressed gases found inside a pressurized can, an aerosol can, that helps to expel out its contents. These gases push the liquid out of the can and help in foam formation. The propellants that are found in your shaving cream are butane, isobutane, and propane.
Your shaving cream is an aerosol spray. It is convenient to use. It is so easy to use because it provides a targeted stream that reduces waste. A key part of any aerosol spray is water.
Reasons for separation of water, gas, and solids:
As you already know, your shaving cream is a mixture of liquefied gas and water, that is packed inside a pressurized container with a valve. When you open the valve by pushing the button on the top of your can, the inner pressure pushes the aerosol up the dip tube and out of the valve.
It is really necessary to SHAKE the can of your shaving cream before use to completely mix the gasses, water, and solids. Failure to SHAKE the can may result in the gas part (propellant) to be used first and trap the water inside the can.
You are responsible for making your shaving cream watery, runny or thin by NOT SHAKING it before every push of the button. Sometimes, common people have a misconception that extremely high temperature is responsible for watery shaving cream, yes, you should keep the can away from flames, but refrigerating it is not the solution after you have wasted all the gas by letting it diffuse prior to completion of your product.
The primary function of water in the spray can is to keep the entire formulation evenly mixed to assure the proper ingredient proportion of your shaving cream is the same throughout its complete use, until the very last droplet.
Encouraging even mixing helps extend the life of your shaving cream. The same is necessary for paint sprays. It will be as usable today as it was a couple of years ago if you have the habit of shaking your can on a regular basis, before and after every use.
Another important function of water in the spray can is to help produce a spray with a specific particle size. Air fresheners have the smallest invisible particles called mist, paint sprays have a medium particle size which will not drip or sag. Shaving cream has large particle size to maintain the flow and leveling, to promote a uniform film thickness and ensure a foamy lather is made out of it.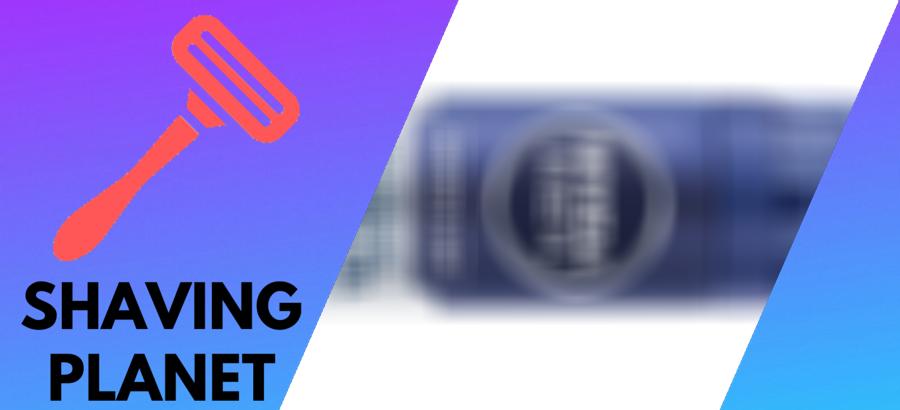 Water helps aerosol products in different ways. It holds the formulation together inside the can and it helps maintain the right particle size. Water prolongs the shelf life of your shaving cream and can lend important performance characteristics to it. Water simply makes it happen.
A combination of other ingredients like glycerine, lanoline and stearic acid gives your shaving cream its foamy, velvety texture. A combination of gases, solids and solvents (liquids) is necessary for a long-lasting, well-preserved and well-performing shaving cream to give you a comfortable, healthy and hygienic shave.
The basic mechanism of shaving cream can:
As you already know that your shaving cream is an aerosol can, it uses compressed gas or liquefied gas as a propellant. The propellant will take liquid form when highly compressed, while it is well above its boiling point. Your shaving cream is liquid at room temperature, it is filled in before the can is sealed.
The propellant is pumped in under high pressure after the can is sealed. When the propellant is stored under very high pressure, it does not have enough space to expand into a gas. It has to stay in the liquid form as long as the pressure is maintained.
The basic mechanism at work is the same for all aerosol cans, whether the expelled product is thick shaving cream, whipped cream or any other household product.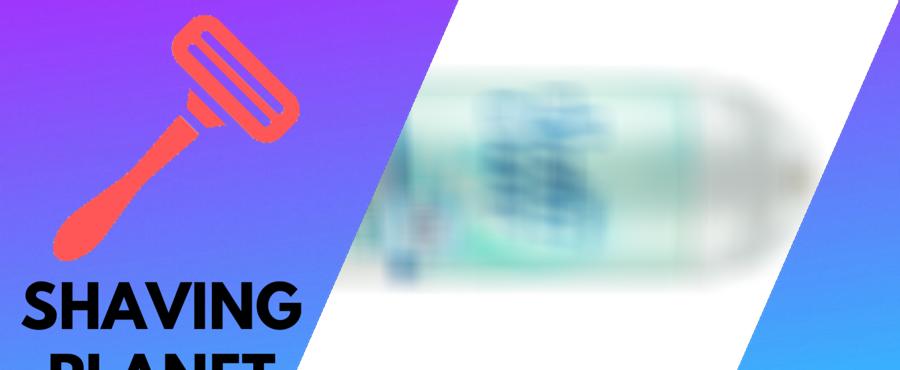 As soon as the valve is opened the pressure on the liquefied gas is instantly reduced. After the reduction of the pressure, it begins to boil.  Its particles break free forming a layer of gas at the top of your can.
This layer of pressurized gas pushes the liquid cream out and also some liquid propellant up the tube to the nozzle. Some cans have a ball bearing inside them. When you shake the can, the rattling ball mix up the cream and the propellant, so the cream is pushed out in the form of fine foam.
When your shaving cream flows through the nozzle, its propellant continuously expands into a gas. The evaporating propellant forms bubbles in the cream, creating a foam. The consistency of the shaving cream depends on various factors like: the chemical composition of your cream and its propellant, the ratio of propellant to cream, the pressure of propellant and shape/size of the valve.
Frequently Asked Questions:
1. Can refrigeration help improve the lifespan of my shaving cream?
"Soaps don't have a 'use by' date. But creams do. The lifespan of your shaving cream is supposedly improved by storing your shaving cream in a cool place – what is a cool place throughout the summer? the fridge, probably the veggie drawer but shaving with cold cream somehow doesn't sound appealing. So, use some Fuji film canisters and fill them with a bit of cream (enough for at least a week), keep those in the bathroom and keep the tubs in the fridge. Another advantage is that it definitely saves shelf space."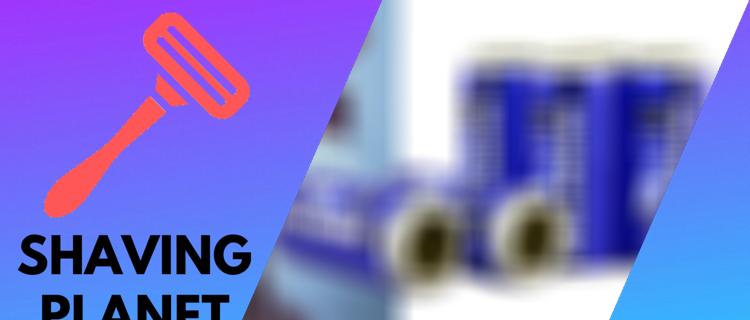 2. Is shaving cream a colloid?
Shaving cream is a special type of mixture called a colloid, consisting of tiny air bubbles dispersed in a liquid. This particular type of colloid can further be classified as a foam. Since the mixture itself consists of two distinct phases, it doesn't really make sense to classify the entire mixture as one phase. If you had to pick one though, it is most nearly a liquid since that is the dispersion medium.
"Shaving cream is an example of a colloid, a gas dissolved in a liquid. After some time they separate. The thin watery liquid is the result. I suspect it's a cheap brand with a limited lifespan as a colloid."
Final remarks
So, to conclude this entire blog post, I would say that your shaving cream becomes watery because the compressed gas (propellant) found inside its can sometimes runs out before the shaving cream itself. Your shaving cream can is filled with both the cream and gasses like butane, isobutane, propane, or pentane. When the propellant runs out it does not have enough pressure to aerate your shaving cream, so it comes out watery.
The best solution is to shake the container. Shaking it can emulsify the propellant into the water. When you push the button on the top of the can, the shaving cream comes out and any dissolved or emulsified propellant in the cream will instantly expand, creating bubbles.
This is very important for shaving cream because you want these bubbles to give you fluffy, foamy texture. When the solubility of the gas is low for the water then you will notice the propellant pushing out of the water, but the water will not contain enough propellant within it to produce a nice foam. You will only get watery, runny and flowing shaving cream.
Remember to shake the can of your shaving cream really hard for at least thirty seconds before every push of the button. This really necessary to keep all of the water, solids and compressed gasses well dissolved into each other.
Do you shake shaving cream?
● Water Content in Shaving Cream
One of the most notable facts about shaving cream is that its primary ingredient is water. Typically, water makes up approximately 80% of shaving cream. Surprisingly, this high water content is essential for the functionality and effectiveness of shaving cream.
● The Role of Propellants in Shaving Creams
Shaving creams also contain numerous other ingredients, including propellants. These elements are vital in expelling the cream from its can. They behave much like the gases in a compressed air can, forcing the shaving cream out when the nozzle is depressed.
● The Importance of Shaking the Can
Shaking the shaving cream can before usage is an often-overlooked step. However, it is crucial to mix the gaseous and solid elements within the cream and water. This agitation prevents separation and ensures that the shaving cream maintains the right consistency and effectiveness.
● Refrigeration is Not a Solution
Some people may assume that refrigerating the shaving cream can prevent it from becoming too watery. Unfortunately, this is a myth. The water content in shaving cream is necessary and cannot be lowered by refrigeration. Shaking the can is the best option to maintain the cream's consistency.
● Water's Role in Foam Formation
Water in shaving cream plays a crucial role in maintaining the correct particle size for foam formation. Thus, even though it might seem like the cream becomes excessively watery, the water actually helps to create an optimal foamy texture.
● Solvents in Shaving Cream
Solvents, particularly water, are crucial for dissolving the ingredients in the shaving cream. This process ensures all elements are thoroughly mixed and able to serve their purpose when used.
● The Propellant Gases in Shaving Creams
There's more science behind a can of shaving cream than you might think. For instance, the specific gases used as propellants. Commonly used are butane, isobutane, and propane, all of which have the necessary properties to safely and effectively pressurize the can.
● Shaving Cream: A Colloid
Shaving cream is a type of colloid, a foam, to be precise. It consists of tiny air bubbles dispersed in a liquid, making it ideal for spread and lubrication during shaving.
● Ensuring Proper Dispensing
Shaking the can before every use is essential. It ensures the proper dispersion of the cream, thus maximizing its effectiveness every time it's applied.
● The Chemical Composition of Shaving Cream
Shaving cream contains a host of chemical compounds aimed at providing effective and comfortable shaving experiences. This includes glycerine, lanolin, and stearic acid, among others. These ingredients moisturize the skin, provide a smooth glide, and produce a thick lather respectively.
● Shaving Cream and Aerosol Cans
Shaving creams work on the basic mechanism of an aerosol can. Using compressed gas as a propellant, the contents of the can are expelled when the pressure inside it is altered, typically with a switch or button.
● Factors Influencing Shaving Cream Consistency
The consistency of the shaving cream depends on various factors, such as the chemical composition and the propellant ratio. Any change in these factors could result in a shift in the cream's consistency.
● Common Misconceptions
There are numerous misconceptions related to shaving creams. For instance, refrigeration does not improve the lifespan of shaving cream. Similarly, despite its function, shaving cream is indeed a colloid, as already discussed.
● Summarizing Key Aspects
Why does shaving cream become watery? Simply put, it's due to its high water content, which ensures optimal foam texture. Additionally, the importance of shaking the can cannot be overstressed. It helps mix all the ingredients thoroughly, preventing separation and maintaining the cream's effectiveness.
For valuable information on the science behind shaving cream, the American Chemical Society provides enlightening resources.
● Shaving Gel: The Essential Companion for Safe and Smooth Shaving
Shaving gel is the ultimate companion for every shaver. Designed with careful attention to skincare, it plays a primary role in reducing the common incidents of nicks and cuts during shaving. By creating a protective layer that nurtures the skin, shaving gels also enhance the overall shaving experience.
● Preparation: Trim and Shower for a Better Shave
Getting a close shave is not just about the right tools or shaving gel but also about how well we prepare our skin. Begin by trimming long hair with a pair of scissors. This approach reduces the effort required to shave and bodes well for the health of your blade.
Furthermore, a refreshing shower can help open up the pores, enabling a much closer shave.
● Exfoliation: Key to a Superior Shaving Experience
To set the stage for a neat shave, exfoliating the skin with a loofah or a washcloth is essential. This helps remove dead skin cells and hair follicles that could disrupt the course of shaving.
This step also boosts skin health, with the American Academy of Dermatology elucidating that regular exfoliation can make skin look healthier and brighter.
● Lathering Up the Shaving Gel: Master the Technique
To apply the shaving gel, take approximately a quarter-sized dollop of it, and rub it gently between two or three fingers. The trick is to move your fingers in a circular motion; this way, you'll be able to create a foamy lather. This lather performs the twin function of marking your shaving area while ensuring desirable skin lubrication.
● Application: Perfectly Primed for Precise Shaving
Spread the lathered gel evenly on the desired shaving areas of your face and body. Doing so allows the razor to glide smoothly over the skin, enhancing the overall shaving experience while reducing friction between the blade and skin.
● Shaving: Understanding the Right Angle and Technique
To achieve a safe and satisfactory shave, the razor must maintain optimal blade-to-skin contact. Ideally, hold the razor at a 30 angle against the skin. Next, pull the skin taut before shaving each patch, especially in sensitive areas like the pubic area.
● Direction Matters: Shave in Harmony with Hair Growth
A common error while shaving is overlooking the natural growth direction of the hair. To avoid unnecessary scratches or cuts, always shave in the direction the hair naturally grows. Generally, short, 3-inch-long strokes have been found to be highly effective.
● Rinse Regularly: Keep Your Razor Blades Clean
Throughout your shaving routine, pause intermittently to rinse off the blade. This helps remove stuck hair and gel, which could disrupt the smooth glide of the razor and affect the quality of the shave.
● Moisturize: The Post-Shaving Must-Do
After shaving, always moisturize your skin. Shaving removes the natural oil barrier of the skin, leading to dryness and possible irritation. A light, fragrance-free moisturizer for the legs and pubic area is ideal, while the face area can benefit from a soothing aftershave.
● Shaving Cream or Shaving Gel: Choose Wisely
Choose between shaving cream and shaving gel based on your personal preference and shaving method. While both have their distinct advantages, an electric razor generally eliminates the need for shaving gel. Choose the one that gives you the best shaving experience while catering to your skin needs.
With these expert tips in hand, you can now master the art of shaving. Remember, each stage – from trimming and exfoliating to the act of shaving, rinsing, and moisturizing – plays a crucial role in attaining the perfect shave while preserving your skin health. Savor each step and happy shaving!
Common Issues with Using Shaving Cream
A smooth shave is every man's desire, but some common issues can get in the way of achieving it. These could stem from problems with the shaving cream application process. For instance, the razor blade could clog due to excess shaving cream, effectively reducing the blade's sharpness.
An uneven application of shaving cream is another common issue. This inconsistency might result in certain areas getting more cream than needed, leaving other regions vulnerable to cuts and abrasions.
Additionally, some shaving creams might fail to produce sufficient foam. Lack of foam can cause rough shaves, leading to skin irritation and discomfort. These issues are preventable with the proper application and choice of shaving cream.
• Proper Shaving Cream Application
The amount of shaving cream used can significantly influence the end result. Generally, a small almond-sized dab of cream is sufficient for the face. For larger areas like the legs or chest, a golf ball-sized amount should suffice.
Applying too little can result in reduced cushioning and lubrication, leading to rough shaves. Conversely, excess cream can clog up the razor, hence interfering with a smooth shave. Always be sure to use enough cream for sufficient coverage.
• Razor Blade Maintenance
A clean, sharp razor blade is key to a successful shave. A dull blade not only gives an uneven shave but can also cause skin irritation and cuts. Regular blade maintenance can prolong the life of a razor and provide a consistently smooth shave.
Rinse the blade after each stroke to avoid the buildup of hairs and cream, which can cause clogging. Similarly, replace the blade periodically before it gets dull.
• Sensitive Skin Care
Careful selection of shaving cream is crucial for individuals with sensitive skin. Look for shaving creams that are specially formulated for sensitive skin, as they contain soothing and anti-irritation ingredients.
An excellent option for sensitive skin is to pre-apply a quality oil before the shaving cream. This layer of oil further reduces friction between the razor and the skin, minimizing the chance of irritation and razor burns. Check out this article from the American Academy of Dermatology for more on shaving sensitive skin.
• Shaving Cream Storage
Proper storage of shaving cream is essential to preserve its quality. Always keep the cream in a cool, dry place to prevent water from seeping into the container, which can cause the cream to water down.
Always close the cap firmly to ensure the cream doesn't dry out. Storing shaving cream in a standing position with the cap facing up prolongs its lifespan.
• Selecting the Right Shaving Cream
Choosing the right shaving cream can make or break your shaving experience. For dry skin, opt for shaving creams with moisturizing ingredients like aloe vera or glycerin.
If you have acne-prone skin, avoid creams with alcohol, which can exacerbate dryness and trigger breakouts. Instead, opt for non-comedogenic creams that won't clog pores. If you have sensitive skin, shaving creams with soothing agents like chamomile and cucumber are excellent.
• Alternative Shaving Options
Traditional shaving creams are not the only option. Shaving soaps offer different textures and might provide a closer shave. Moreover, they are often made with natural ingredients ideal for sensitive skin.
Shaving gels are another alternative. They offer excellent lubrication and visibility, which can be beneficial for precision shaves.
Having the right shaving cream, a good razor, and using proper techniques results in a great shave. Always remember, what works best for one person might not work as well for another. It's always necessary to understand your skin type and needs before selecting the right shaving products.
• Barbasol Original Thick & Rich Shaving Cream: A Century-Old Legacy
Born in 1919, the Barbasol Original Thick & Rich Shaving Cream has been an integral part of the American grooming tradition for over 100 years. With generations of men trusting this classic brand for a comfortable and close shave, its esteemed reputation is quite widely recognized.
• The Close Shave Formula
The primary factor responsible for the cream's popularity is its special Close Shave formula. A distinctive blend that results in a rich, thick lather, the cream ensures an exceptional razor glide, offering you the closest and most comfortable shave you could ask for.
• Safer Shaving with Barbasol
Barbasol Shaving Cream is not just effective but also a safe option for most skin types. Made up of a dye, parabens, and phthalates-free formula, it purports to care for even the most sensitive of skin, making it a reliable choice for daily use.
• Made in USA: Barbasol Shaving Cream
One of the notable characteristics of Barbasol Shaving Cream is that it's proudly made in the USA. The cream is readily available in an array of sizes, including 5 OZ, 7 OZ, 10 OZ, and 10.5 OZ, accommodating to users with varied needs.
• Directions for Optimum Use
For the best results, it's vital to follow proper shaving steps using Barbasol. Begin by washing your face with warm water to prepare your skin. Shake the can thoroughly, hold it upright, and press the top to release the lather.
• Suggested Razor Usage
I highly recommend using a fresh Barbasol razor. Use it in gentle strokes to avoid any skin irritation. Remember to rinse the blade frequently during the shave. This helps maintain the sharpness and efficiency of the razor.
• The Ingredients Of Barbasol Original Thick & Rich Shaving Cream
The cream contains several ingredients, including water, stearic acid, triethanolamine, isobutane, laureth-23, sodium lauryl sulfate, propane, and fragrance, all of which contribute to its thick texture and distinct scent.
• Warnings & Precautions
When handling Barbasols cream can, there are several precautions to observe. Ensure the can is not punctured or incinerated. Additionally, avoid heating the can or storing it at temperatures above 110F. Also, keep the product out of the reach of children, protect it from prolonged water exposure, and dispose if rust forms on the can.
• Availability of Barbasol Original Thick & Rich Shaving Cream
The availability of Barbasol Original Thick & Rich Shaving Cream may vary depending on the retailer. It is always advised to check local availability and prices before making a purchase.
Lastly, for more shaving tips and insights, you might want to check this non-commercial site on shaving provided by Texas A&M University here.
• Shaving Brush and Taylors Shaving Cream: A Better Alternative to Gillette Foam
Just about every connoisseur of the craft has a preference for what to use. Many users, myself included, highly recommend using a traditional shaving brush and Taylor's shaving cream over the more common Gillette foam.
The shaving brush really helps in creating a thick lather and lifts the hair for more effective shaving. Taylor's shaving cream, on the other hand, provides a superior slickness and cushioning for a smoother shave.
The Art of Shaving provides further information on the benefits of using a brush and quality cream here.
• Opting For a Single Blade Razor
When you think of razors, the first image that probably pops into your mind is the ubiquitous multi-blade cartridge razors. However, based on my experience and the assertions of many other users, a decent single-blade razor often gives you much better control and a closer shave than 4 or 5-blade razors. The single blade minimizes irritation and leaves your skin happier.
• Checking the Aerosol Mechanism
Issues with the aerosol mechanism of shaving foam or gel cans can lead to ineffective product dispensation. It's essential to check for clogs or breaks in the aerosol mechanism. As a quick fix, a user suggests priming the nozzle with water. Unblocking the mechanism can help you get the most out of your product.
• Getting More from Your Shaving Foam
To get the maximum out of your shaving foam, here's a crucial tip: always shake the can well before use. It will help distribute the product evenly throughout, thereby providing a richer lather.
Additionally, when dispensing the foam, make sure you keep the can upright. This orientation ensures you get all the product out eventually and nothing gets wasted.
• Aldis Gel: The Budget-Friendly Selection
Let's talk about shaving gels. A fellow user pointed out Aldis gel, praising its quality. They maintained that it performs just as good as high-end brands such as Nivea or Gillette but comes at a fraction of the cost. I've tried it myself and can vouch for its effectiveness. Thus, Aldis gel is definitely worth considering, especially if you're on a budget.
Further information on Aldis gel and other affordable alternatives can be found on the American Academy of Dermatology website.
• The Joy of Loading a New Blade into a Single Blade Razor
Now, those who have already made the switch to single-blade razors particularly love the rewarding experience of loading a new blade. It's a task filled with anticipation and satisfaction, as described by several users.
And they're not wrong; there's a sense of ritual and accomplishment in preparing for a great shave. Each new blade is a pivot point, marking the start of cleaner, closer shaves.
In conclusion, shaving doesn't simply have to be a mundane part of your hygiene routine. With the right tools and techniques, it can be an enjoyable and even indulgent activity.