What To Consider When Choosing Dog Grooming Clippers
Dog clippers are essential dog grooming tools that you should have if you choose to take care of your dogs at home. Instead of paying too much money to the professional groomers, investing in quality dog clippers may be the easier option. You should be able to clip your furry friend's fur with ease from the comfort of your house.
What To Consider When Choosing Dog Grooming Clippers?
What type of clipper blades do you need?
The thickness of your dog's coat
Cordless or corded dog clipper
Your budget
Ergonomics and Speed
Consider The Vibrations, Noise, And Heat
The Size And The Weight Of Clippers
Clippers are needed to cut your dog's excess fur and keep its coat looking great all the time. It is an ideal grooming procedure for all breeds from those with smooth fur to those with long or curly hair. It is never easy to get clippers that best match your expectations, with many brands of dog grooming clippers readily available. That is why one should look for a company known to offer quality products and those that will be used for a long time before needing a replacement.
However, we may find it quite confusing when it is time to choose these essential tools, and the right company to purchase from since these items are not of the same quality. That is why we created this guide to help you have an in-depth look at some of the top things to consider when purchasing dog grooming clippers.
What Type Of Blades Do You Need?
Clipper blades are available in different categories. When choosing a type of blade, you have to consider the length and texture of your dog's coat. Since your pet's fur varies from head to tail, they might need different blades for various parts of the body. Knowing the right clipper blade will help you to shave your dog and ensure that the process is not too intimidating or uncomfortable. A lot of clipper packages, however, have a manual that guides you on the right way to use the clippers easily. It is recommended that you use blades manufactured by the company that makes clippers to ensure that you do not put your pet at risk or end up injuring it. Here are ways to look for the right types of blades for dog clippers:
● Fine Tooth Blades Versus Skip Tooth
If you want to buy the right clippers, you need to look at the space between the teeth. In case you pick the wrong spacing, it will cause problems when clipping your pet's fur, such as injuries or having uneven cuts. The fine-tooth blades have a letter F written on them and are used on smooth coats as they offer a polished look. On the other hand, skip tooth blades are best used on thick and bulky coats. That is because the wide spaces between the teeth allow more hair into that blade, providing a layered coat once the job is done but, you can give a perfect appeal using fine tooth blades to finish the work. Your choice is dependent on your dog's coat.
● Edging
Every blade has edgings, and that refers to how the cutting of the blade looks. Each type of edging offers you a different result, so you should understand the right edge blades for your dog's coat. A lot of dog groomers get these blades and use them when needed. Therefore, you have to choose wisely when buying the blades as indicated here:
Ceramic Edge Blades: These are the right blades for long sessions as they stay cold for long and allow you to cut your dog's fur comfortably.
Ultra Edge Blades: It is used for bulk shaving, rough hair, and matted coat as the blades are carbon-infused and can serve you for quite some time, providing a rough cut in the end.
Show Edge Blades: Although these are the most expensive blades, they are the best choice for you when looking for excellent precision and excellent grooming job. There are no dents left on your dog's fur, which makes it a go-to option for many people.
● Materials
The blades are also made using different materials, with the main ones being ceramic or stainless steel blade edges. That is one of the things you should know when buying dog clippers so that you can choose the right one to take home with you. Ceramic blades remain cool for long, which makes them a preferred choice by many pet owners. The stainless steel blades are also good as they stay sharp for a long time, giving you the right cut. However, with time other materials have become popular, including:
Chrome: It protects the blades from rust.
Carbon: Makes the teeth strong, giving you the right cut.
Silver: Has anti-microbiological properties that protect your dogs from bacteria and infections.
Titanium: Keeps the blade strong for a long time.
Look For Combo Guides
A lot of companies understand that their clients need combo guides to clip their dog's fur. This is because these guides provide step-by-step information on how to properly cut your dog's hair. You can tell which length is suitable for the dog, and it is ideal for those who are afraid of cutting a lot of hair. However, not all companies come with comb guides; therefore, you might be expected to buy them separately.
The Thickness Of Your Dog's Coat
You should choose the clippers based on your dog's coat. As mentioned before, this depends wholely on the thickness of the coat, considering that dogs with thick hair need powerful clippers to get an even cut. You should also buy the right shampoo to prevent anti-shed, which are helpful during the search of the dog grooming clippers. If your dog has a thick coat, looking for powerful corded clippers makes it easy to cut your dog's hair. The breed's coat type will play a massive role when you are purchasing grooming clippers.
Clippers are meant to be used on different breeds depending on the power and model. If the dog has a thick coat, you will need powerful clippers to cut through the coat. This guide will help you know which clippers suit every coat:
Dogs With Thin Coats: Since such dogs require less grooming, electromagnetic motor clippers could work. Being a low-maintenance clipper means that they are less expensive and easy to maintain the right style when shaving your dogs.
Medium Coats: These furry friends require frequent grooming, and pivot motor clippers work best. Such clippers have an electromagnetic motor, which makes them better than regular electric dog clippers.
Heavy Coats: Working on thick fur is quite complicated. That is what you need clippers that have enough power to keep running when you are shaving your dog. These clippers use a rotary, motor which makes it easy to work on multiple breeds with thick fur.
Cordless or Corded Dog Clipper
The dog clippers come in two main forms; cordless and corded. A lot of dogs are restless when they are being shaved, if your dog becomes restless whenever you try to shave it, you should opt for cordless clippers. It makes the work easier and gives you the flexibility needed to groom your dog. The cordless dog clippers make the work easier for you as a dog groomer as you can move around if the pet is restless, so how do you choose cordless clippers;
Consider The Battery Life: Since the cordless clippers use charged batteries, you have to look for one that serves you for a long time, and that is why paying attention to the battery's life is essential. Ensure you can use those clippers for an hour without recharging the battery, you would not want to lose power halfway into cutting your dog's hair.
Pick The Right Combination: There are a lot of different types and sizes of dog clippers available. Some come with different blades while others might have attachment combs. Pick cordless clippers that fit in your hand pretty well to ensure that you do not burn yourself or the dog.
Ask About Safety Precautions: For a lot of first-time pet groomers, it is hard to know how to operate cordless clippers. That is why you should ask for advice on the safety precautions to put in mind when buying cordless clippers. Most sellers are willing to give you a guide or explain a few things you should know before taking the gadget home.
What About Maintenance?
Find out the maintenance requirements. It is crucial because high-quality and professional dog clippers need to take care of their equipment at all times. Since most clippers have air vents that end up getting clogged up with fur, regular maintenance would mean unclogging the vents as often as possible. This is the ideal to keep the system cold and running so that there will be no overheating, which reduces the efficiency of the machine. Be sure to purchase dog clippers that are easy to maintain.
Dog clippers accumulate strands of hair very fast. You need to remove them for you to keep it operating at the right speed. You do not want to have shears that cannot operate efficiently as it only leads to stress and makes it hard to shave your pet. Opening the shears during the maintenance process is tedious and can be messy, and that is why you need to know about the maintenance requirements. Ensure that you can reassemble all the parts after cleaning and still have the clippers operate in the right way.
Factors to choose the perfect clipper for you:
1. The Price
Consider the amount of money you want to speed on dog clippers before visiting any store. The prices vary depending on the brand, ranging from $60 to $150 and is all dependent on quality, speed, and features. Shop in both online and local stores to know which firm has the best deals. Create a budget and stick to it as it makes it easy for a person to start shopping.
2. Ergonomics
You should groom your dog easily and without straining. That is why you have to settle for clippers that are easy and comfortable to use. Nobody wants to strain when grooming their dogs; therefore, getting clippers that are easy to hold is the best thing to do and makes pet grooming fun.
3. Speed
Ensure that the clippers have the right speed and power to cut through the fur and give a smooth cut. Find out how many times the clippers rotate and ensure that the motor is operating at full speed. Look for clippers that operate at high speed but also ensure that they are not too noisy. You should be in a position to accomplish the task pretty fast, and that is why this is an important feature when you are shopping for dog clippers. However, during the purchase, a person should start with single-speed clippers until you feel confident enough to work with clippers operating on different speed settings.
4. Consider The Vibrations, Noise, And Heat
When you are looking for clippers, pick a device that emits less heat, vibrations, and noise. The noise level is quite distractive to the dogs, so finding tools that are a bit quiet help with the grooming process and keeps the dog calm and relaxed. Get the right clippers that operate smoothly and quietly, and also vibrate at a low speed. It is best to look for a device that is embedded with dampening technology to reduce the noise levels.
Although you should train your dogs to remain calm during the grooming sessions, some of the brands are too noisy to be ignored. Looking at the operating temperatures is also another critical consideration to have in mind when buying these items. This is because it is a determining factor of the type of gadgets to use. The way you would not want to use products that burn your skin is the same consideration you should have when buying dog grooming clippers. In such a situation, choose clippers that do not heat up fast.
5. The Size And The Weight Of Clippers
Get the right size and weight of the clippers for grooming your dogs. You should buy light or heavy clippers depending on how you easily want to perform the tasks. The light clippers make the dogs feel the vibrations more than the heavy ones, making it hard to trim your dog, which is why the heavy ones might be a plus at times.
6. The Safety Features
Ensure that the clippers have outstanding safety features to keep your dogs safe. You want clippers that can cut your dog's fur without injuring it. Ensure that the clippers have an on-slip handle so that it remains secure in your hands when grooming your dog. It is also an ideal way to keep your floors safe and avoid having marks all over but, most importantly, keep the pets safe. An inexperienced person should purchase clippers with a few safety features, so find out what safety features each brand has.
7. Read The Reviews
There is no ideal way to know the type of services offered than through reading the reviews. People review their favorite brands and what makes a given company better than the other. People's thoughts are an ideal way to avoid investing in the wrong dog, grooming clippers. Many companies have websites and are on different social media platforms; therefore, looking for that information helps to know if you are making the right investment. Join some of the online pet grooming forums because they frequently discuss what to expect before buying dog grooming clippers.
8. Pick Quality Brands
You need clippers that will do their job. Getting the right brand is a huge investment for the future of you and your dog. If you look for quality blades, you can be assured of good performance on tasks while making sure that the blade does not cut your dog leading to infections or inflammations. There are a lot of trusted brands out there but, you might want to talk to friends, your veterinarian, other dog owners, or anyone else you can trust helps you to have a useful list.
Quality dog clippers:
1. Andis Excel 5-Speed Clippers
These corded clippers are made of light materials and have a detachable blade clipper kit. The speed is perfect as it starts from 2500-4500 strokes per minute, giving the straight cut and great results. The blades have ceramic edges making it an excellent deal because it is resistant to corrosion, hence increasing durability. These clippers are all rounded and can be used on different breeds.
Features
The device operates at a speed of around 2500-4500 strokes every minute.
Ceramic blades that last for long and cool fast after use.
It is around 16 centimeters long.
2. Andis Ultraedge Super 2- Speed
These dog clippers are the ideal heavy-duty clippers needed for intense use. It is the best match for many dog owners as it is a powerful but quiet brand. It also has anti-slippery rubber making it easy to use and give your dog a smooth cut. With these clippers, you can operate at a speed of 3400-1100 strokes every minute, making it ideal for long term use. The clippers are 19.5 inches long, which makes it easy to groom your dog without struggling.
Features
It is quiet when running.
It can be used on all types of breeds.
It has a powerful rotary motor.
The blade is detachable.
A heavy-duty cord that helps you to shave your dog and move around easily.
3. Wahl Bravura Lithium Professional
These clippers are the best due to the advanced rechargeable battery that can last for around 90 minutes. It has an intelligent motor with enough to allow the dog owners to cut through the thick coat. It helps you to achieve a smooth and perfect cut. The blades do not overheat, which makes them a better deal for dog groomers. This machine is available in gunmetal, purple, and pink.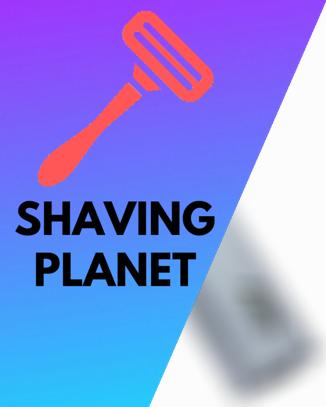 Features
It has an adjustable blade. The blade is adjustable up to 3 millimeters.
The tool uses low vibration technology.
It also has an intelligent motor that helps to deliver smooth cuts when cutting your dog's fur.
4. Wahl Motion Lithium-Ion Cordless
These dog grooming clippers are the most attractive and effective clippers available. It has no vibrations and is quiet, just like pet groomers love clipping machines. These clippers are super powerful with 5500 strokes every minute, making it a great tool to work with when clipping your dog. The removable handle also makes it a perfect deal for pet owners as it gives them the control needed to shave their dogs.
Features
It has a removable scissor-like grip that offers the right control and ensures you are consistent.
Low vibration and noise.
Runs on a speed of 5500 strokes every minute.
The firm offers a one year warranty and a 30-day satisfaction guarantee.
It is light as it only weighs 9.4 ounces.
The Li-Ion battery prevents overcharging and ensures the machine does not overheat.
5. Oster A5 2-Speed Professional Clippers
This equipment is the ideal one to buy if you are looking for good value for your money. The tools are suitable for occasional groomers but can do the job as needed.
Features
Speed motor running for about 4000 strokes every minute.
It is durable.
It is also has a fully-detachable blade.
The device has a blade and its oil, a cleaning brush, and other carbon brushes.
6. Wahl U-Clip Pro Home Pet Grooming Kit
If you are a first-time groomer, these are the best clippers to use. However, they are too noisy, this could make them scary to the dogs and they also have steel blades. The good part is that the company offers an instructional kit, too, making it easy for people to know the right ways to use them.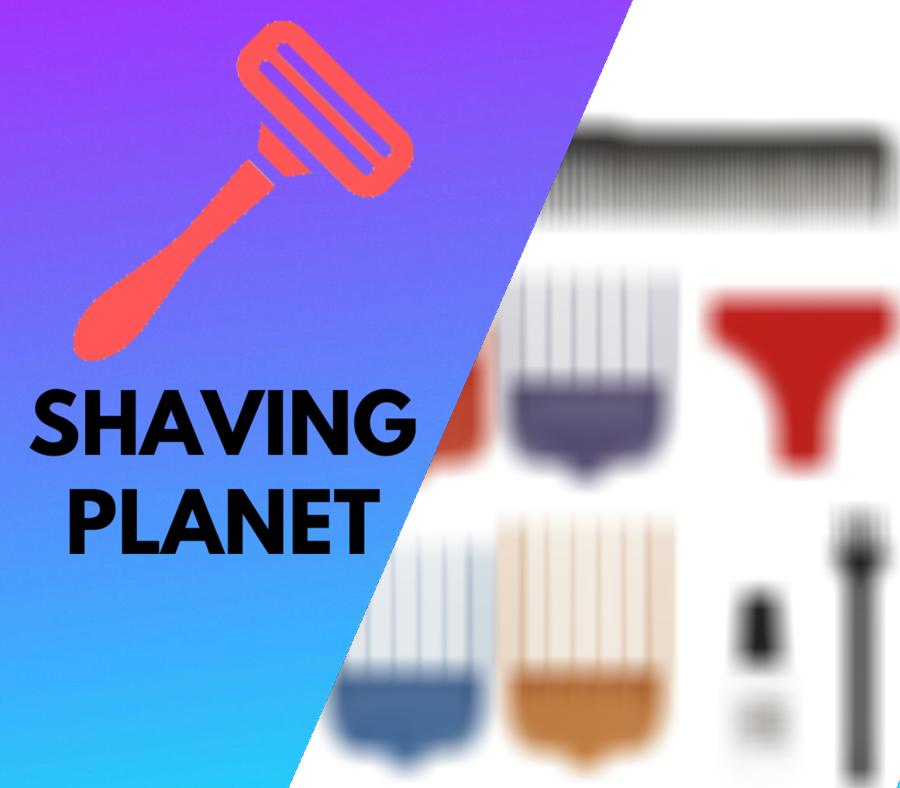 Features
It has a stainless steel blade.
The kit has a guide comb, storage case, a styling apron, scissors, a blade guard, and a DVD with the instructions.
It has a powerful rotary motor that helps to keep the clippers running.
The clipper has an ergonomic design making it easy to shave your dog's fur.
The blades are durable, which means that it will serve you for a long time.
The clippers are best for medium-sized and small dogs.
Consider The Level Of Grooming Needed
You have to know how often your dog needs grooming. Figuring out why you need the clippers means that you will invest in the right blades depending on the number of dogs and the amount of money you want to spend. If you plan on grooming your dog, then looking for clippers to help you achieve different looks helps. Invest in clippers with a variety of blades and attachments as they make your work easy and perfect.
FAQ:
Dog clippers are a must-have and an essential item a pet owner cannot do without. This is why you need to know about the frequently asked questions because they help you get the right clippers. Below are some of those questions people ask about dog clippers.
● Are Dog Clippers Different From Human Clippers?
Yes, the clippers are designed differently from the human clippers. That is because the dog clippers have low vibrations to ensure that the dogs feel comfortable. Human clippers could cause burn the dog's skin; therefore, avoid using those for your dogs.
● Do You Need To Sharpen The Blades?
All the dog clippers, no matter the brand, needs to be sharpened and oiled regularly. That is the best way to ensure that they function well during every shaving session. You need to get the right maintenance kit to ensure the blades are rinsed and oiled after each session.
● What Makes A Clipper Hot?
The clippers get hot when they rotate pretty fast, it leads to the emission of heat. If you want to avoid excess heat, look for professional grooming clippers as they emit heat properly.
Final Thoughts
Getting quality clippers will essentially make grooming your dog easier. After reading this guide, you should have enough knowledge about clippers and the purchasing process. Your budget, brand, and other factors play a part in research and the buying process. Combining all the above factors and looking for the best brand will help you shave your dog's hair without stress and give you and your furry friend good bonding time great. Plan your schedule so that you can groom your dog without traveling miles to look for a groomer.
Visit your local pet store when you are interested in buying the right dog clippers to see the different choices they have. The good thing is that there is a lot of information in these stores and you can compare it with what you find on the internet. Knowing more about different brands, the features, and the price ranges allow you to purchase the right pair of clippers to groom your furry friend.
Finding the right shaver for your dog is stressful, but learning a few factors on how to select the right one makes the procedure easy. Be sure to understand your dog's coat type and how it changes in different sessions to know which clippers can be used to shave it. Through the shaving sessions, you will have a chance to bond with your dog and improve your skills. Get yourself the right clippers; and have happy clipping sessions.