How to Shave With a Rotary Electric Razor: Complete Guide
If you are thinking about switching from traditional Gillette multiple-bladed razors to rotary electric shavers, it is never too late to do so. Electric shavers have always been here since the 1930s, and the good news is that you can own one right now. But for some men, especially those who want to walk down the beard grooming aisle for the first time, deciding on the best rotary shave can be a real hard tackle.
To Shave With a Rotary Electric Razor use these steps:
Step 1: Make sure you have a good shaver
Step 2: Wash your face
Step 3: Apply a pre-shave
Step 4: Use the electric razor
Step 5: Always use a mirror
Step 6: Apply an after-shave
Another concern that men who are crossing over to electric razors have is the using of electric shaving razors the right way. Remember, there two types of electric razors namely rotary and foil shavers. In this post, we will not be comparing the two, rather, help you get started with using rotary shavers. While they often look simple, settling on the ideal one means you take note of a few things. But before taking you through the rotary electric razors user guide, you would ask, what are they and how do they work?
What is a Rotary Shaver
We wouldn't want to assume that everyone reading this post is a rotary electric razor enthusiast. Chances are high that someone may be reading about them for the first time. So, here is the first question we want to help you answer. What is a rotary electric shaver?
First off, manufacturers of rotary shavers such as Remington and Norelco have had to keep up with the pace ever-changing shaving technologies. From the 1930s when rotary shavers were first gaining traction to present-day models, earlier versions do not look exactly as modern gadgets. While the principle behind their functionality has remained the same, particularly the shaving (rotary) head, there are noticeable modifications.
Definitively, a rotary shaver comprises a shaving head. The shaving head further consists of circular shaving discs. It is a design that has stood the test of time since the invention of these gadgets. Inside the discs are blades that spin as soon you power on your shaving razor.  To assure you of safe shaving, rotary shaving heads have a mesh-like foil that covers the blades. For those who have always wanted to test between rotary and foil razors before choosing the best, let's reserve that debate for another post.
Shaving with Rotary Shavers: Everything You Need To Know
Let's say, you have just bought your first rotary shaver. With that, there are probably many questions going through your mind right now. For example, how do you power on a rotary shaver? Do you go for dry or wet-shaving? Should you beware of nicks, cuts, and burns? 
Like traditional shaving razors for men, using a rotary shaver is not rocket science. We would say electric razors are the easiest to use any day. For starters, you should know that as soon as you power your shaver, hair enters through tiny perforations in a foil that covers shaving blades. Rotating blades then cut your beards.
Rotary shaving razors are for shaving tough, long and thick stubble. When shaving, you must move it in a circular motion for the best result. At this point, you should have decided whether you want to go the way of a wet or dry shave. From our experience, you will get a closer shave with both, albeit, wetting your beards before running a rotary electric shaver over them often brings out the best results.  
Steps to shaving with a rotary shaver
● Step 1: Make sure you have a good shaver
You should decide whether you want to wet or dry shave. From our experience, rotary electric razors do a good job when wet shaving. If you choose to check out men's forums on the best features to look for in a great gadget, that's okay.
● Step 2: Wash your face
Wash your face using warm water. You can take a hot shower altogether. It helps soften your stubble. However, if you don't have enough time for showering, dump a piece of cloth in warm water and put it on your stubble for say, 2 minutes.
● Step 3: Apply a pre-shave
Apply a pre-shave. We suggest alcohol-based options because they are effective in removing dirt and sebum, albeit, they will leave your skin feeling dry afterward. Your hair should straighten ready for shaving. In any case, the application of pre-shave oil and optimizer will improve the effectiveness of your rotary razor.
● Step 4: Get shaving
Now you are set and set to start shaving. Power on your shaver put it on the areas you want to shave and gently move it over your stubble in a circular motion.  A word of caution: Do not press your shaver hard on the skin or shave the same place multiple times lest it irritates.  You should always hold your electric rotary shave with your dominant hand. The other hand should hold your skin as tightly as possible as you run the shaver over your stubble.
When Shaving, do it in the direction of the grain.  It is a sure way of getting a close shave. Moving the gadget against the grain is always likely to cause ingrown hairs, razor bumps, and even nicks. Shave as much facial hair as you want. From mustache, under the chin/lip/ side, sideburns, cheeks, and neck area, a rotary shave can reach even the most difficult places that often prove difficult for foil shavers.
● Step 5: Always use a mirror
An electric shaver may leave hair on some spots, especially if you do not use a mirror. Hard to reach areas are often the main culprit.  If you cannot feel patches of hair on your skin using your fingers, a mirror will not go wrong.
● Step 6: Apply an after-shave
Now with a clean-shaven face, you are probably asking, what next? Well, you should always apply an after-shave but first, consult a dermatologist for the best one for your skin type.
How do you clean a rotary shaver?
Chances are always high that a few strands of air and dirt (dead skin) will get stuck inside the foil.  So, after shaving, the next question is what is the best way to clean a rotary shaver? Cleaning an electric shaver is easy because it involves a few steps. Most models have a shaving head you can lift to access the razors. It involves a few cleaning steps, thusly:
Brush off clutter and dirt from the blades.
Use a lubricant: Run the razor with the head open and spray a lubricant on them. You should use an ideal lubricant for cleaning electric shavers.
Advantages of using rotary shavers
Rotary electric shavers regardless of the model will give you the closest shave. You should also note that not everyone who uses these gadgets know whether they are effective or not. Thus, another question men who use electric shavers often ask is which advantages do they have compared to cartridge razors?
Well, if you prefer rotary shavers to any other, it could be because of the following advantages:
● Rotary shavers work best with long hair
We know long and thick stubble can be difficult to deal with, especially if your gadget is not sharp enough to do a close shave. However, with rotary razors, there is nothing about which to worry. They will always deliver perfect hair trimming or cutting action regardless of the direction of shaving. Whether you decide to go against the grain or you have not got a good result with other razors, the circulation motion with which these razors shave makes the perfect choice for long and thick hair.
● You don't need to be an expert to use rotary razors
The truth about shaving with these gadgets is that you don't need to be an expert. As sloppy as the movement may be, you can always rest assured of realizing the perfect cut.  It is because while other shavers like foils require a lot of handling precision, you don't need much effort when handling a rotary.  A simple movement on the jawline, cheeks, and chin should be able to deliver a close shave, especially after applying a pre-shave.
● Quiet operation
Men who use electric shavers have always raised a concern. They say that these gadgets produce a distracting noise. The truth is that some gadgets, especially foil shavers do produce noise, but not as loud as people claim. Rotary shavers, on the other hand, operate quietly. You can always wake up early in the morning to use these gadgets without having to worry about waking up anyone. It is something that makes rotary shavers a top choice among men because they are not like foil shavers that have fast-running motors, often producing noise.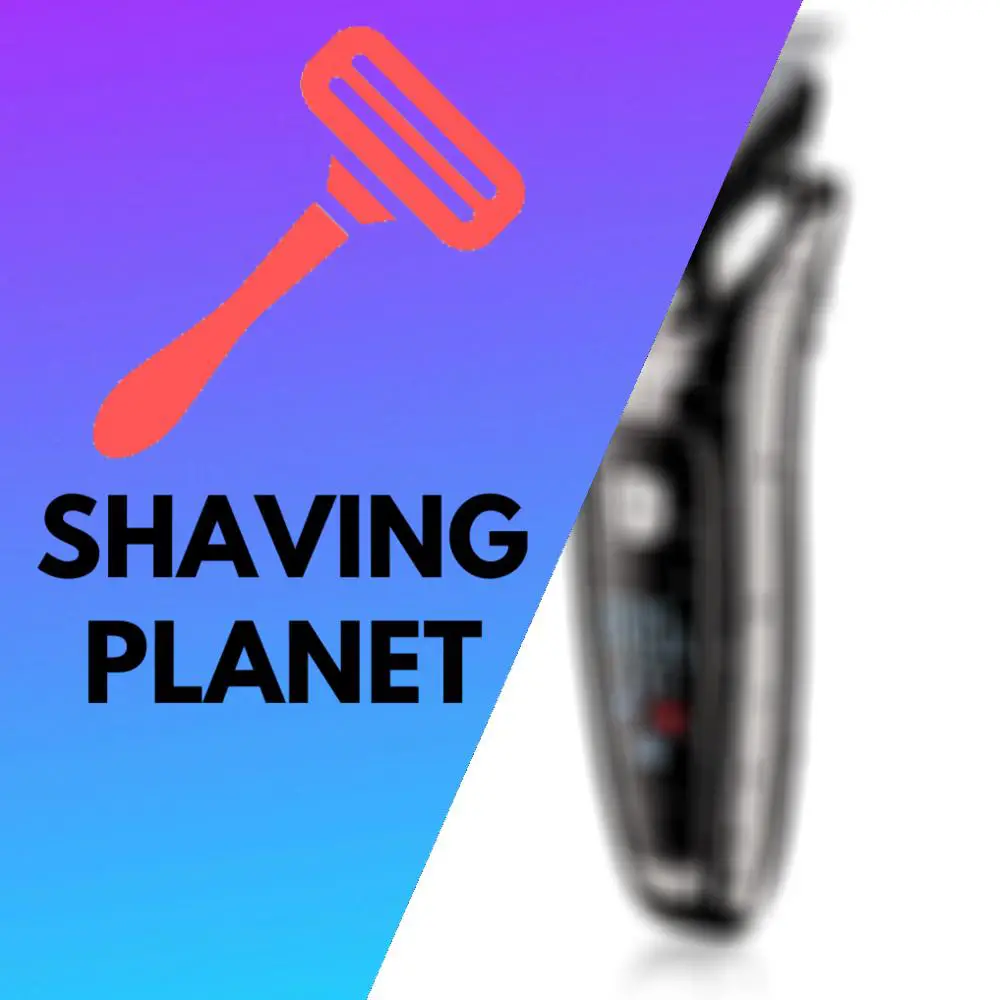 ● Ideal for men who shave less often
A question of "is it okay to shave too much or how often should one shave?" dominates most discussions in men's shaving forums. But here is the catch. Would you like to let your beards grow for a few weeks or months before shaving?  Studies comparing rotary and foil shavers have confirmed that rotary razors do shave well. They are particularly effective on long and thick stubble.  It may have to do with their design, but it is something you can experience firsthand by getting hold of a rotary shave like Braun Series 9.
Factors to consider when buying a rotary shaver
You are not going to find it easy cutting through marketing speaks about rotary electric shavers. Some marketers will tell things that are different from personal experiences while others will aim to sell them, caring less about the truth. But let's face it. Even with all the information available on the web, you need to get it right with electric shaving razors from the start.
The big question, therefore, is which considerations should you make when buying one? Do you have to listen to what a friend says regarding these gadgets? Do you go for cheap shavers because you want to save money? These questions could go on and on. In the end, you must make a final and right decision. Based on our experience with difference electric shavers, our advice on choosing the best rotary razors is premised on the following factors:
● Charging speed and battery life
Electric razors should bring into your morning grooming routine, simplicity and ease of shaving your beards. Thus, whether you choose to own a cordless or wired rotary shaver, how long it stays with battery charge is crucial. Also, you need to ask, does it charge faster?  Before settling on one with a power cord or that which runs on lithium-ion batteries (cordless), how often you are on the road should equally play significance.
If you are not worried about being stuck in traffic heading to work every morning, you would not mind owning a rotary electric shaver that takes more than an hour to charge. However, for a man who desires convenience and ease of use on the go, a rotary shaver that uses a rechargeable battery is the best option. Most importantly, any shaver whose battery lasts long with charge and also charges fast is always is arguably the best bet.
● Does it come with a storage case?
Whether you choose to call it a storage bag or pouch, it is okay. The catch here is that while you will want to quickly access your shaving razor every time you need to cut your facial hair and beards, safety should come first. Thus, consider buying a rotary shaver that comes with a storage case/pouch if you want to ensure the longevity and integrity of your shaving device.
Moreover, a storage case is all you need to cushion your rotary razor against damager when on the road. Most importantly, you should ensure the pouch has enough space to accommodate other shaving accessories such as pre-shave creams, scissors, creams, and after-shave gels/creams.  
So, here is another important question: Do all rotary shavers ship with storage casings? Well, you should find the right answer from manufacturers or e-commerce stores. But given the rising demand for electric shavers and the ever-rising competition in this enterprise, we bet all modern rotary shavers come with storage pouches.
● Consider the method and ease of cleaning an electric razor
We have to admit that cleaning an electric shaver can be quite time-consuming if you don't get it right with shopping. Because it is imperative that you clean your shaver often, preferably after every shave, how to power it on should be an integral part of a purchase decision. If you are always on the road, a rechargeable shaver is ideal because you can always power on the blades anytime and anywhere. For someone who only shaves in the house, a corded shaver is the best bet.
Yet, there is another vital consideration to make. Cleaning an electric rotary shaver is an option worth exploring. You will note that ease of cleaning these gadgets vary from one model to another. Thus, you should weigh into how much spare time you will have for this specific task after every shave or every other day.
● Ease of operation and comfort
You wouldn't want to put money on a rotary shave that will feel big in your hands. Rather, we advise that you go for one that fits easily into your grasp and is comfortable when shaving. What does it mean? Ergonomics, which denotes the comfort and weight of your razor, is something you must factor in when shopping for an electric shaver.
Do remember that depending on the manufacturer, rotary-bladed shaving razors come in various shapes, designs, and weight. Thus, how operable a gadget is and the comfort you realize when holding it are vital features to consider when shopping.
● Battery charge indicator
Electric shavers can be your greatest undoing, especially in the morning when rushing to beat the traffic. Think about it this way: You wake up early to shave your beards and before running a rotary shaver over your chin to get rid of hair, it goes off. You realize the battery has depleted its energy and so, recharging is the only way out. 
Situations like these happen and they can be very annoying and even more irritating than nicking your skin with a shaving blade. Our advice, therefore, is that when shopping for a good rotary shaver; go for one that has a battery indicator. You would rather know in good time that your gadget is running out of power than bear the brunt of inconvenience that comes with a sudden shutdown.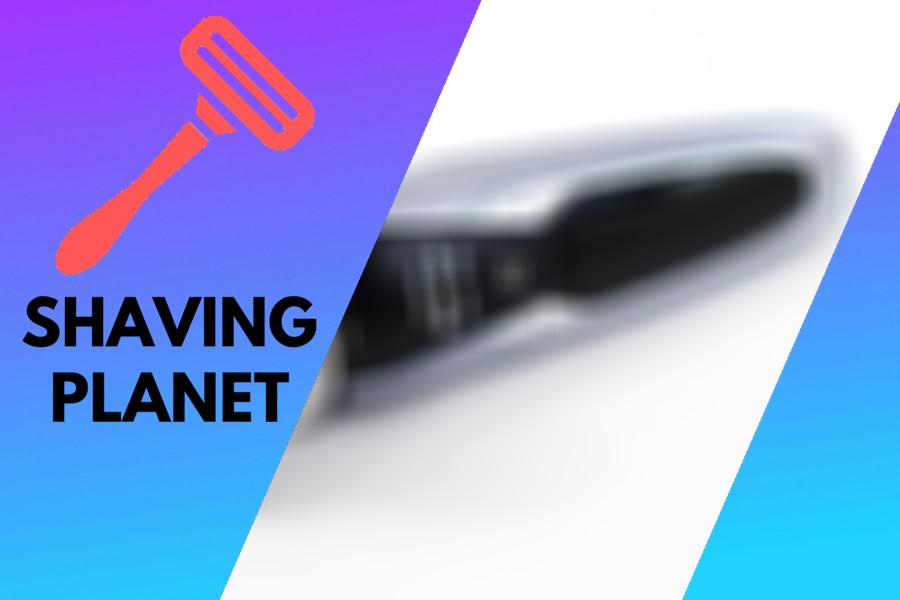 ● Auto charging shut-off
You should buy a rotary shaver whose battery lasts long. We also emphasize the need to put money on one that charges fast. However, a question many men forget to answer is, should an electric shaver have an automatic charging shut-off? Imagine running late for work but since your shaver is still charging, you have to leave it plugged on the socket. Is there real danger associated with such an action, both to the gadget and your house?
The truth is that apart from worrying about power bills, a shaver that does not have an auto shut-off is likely to get damaged should you leave it plugged to a power source. Thus, auto shut-off is an important feature worth considering when shopping. With it, you can always go to work while your gadget is charging. As soon it is fully charged, it shuts off automatically. How cool is that?
● Cost does not always define quality
You don't want to spend less on a rotary shaver only for it to break down after a few weeks of use. Also, you should not always think high-value shavers are pricey. Sometimes cost has nothing to do with quality. It is because different manufacturers price their gadgets based on certain factors and features. Thus, whether you choose to go for a cheap or expensive rotary, weigh into its properties to ascertain quality and durability.
● Brands vs. quality
There are more than a dozen brands of electric shavers. However, not all will offer you a close shave. Some are imitations of a concept that gave rise to these beard shaving gadgets. And so, a question many people have been asking "is brand directly proportional to quality?" Some of the best brands from which you can choose a befitting rotary shaver are Philips, Remington, Braun, and Panasonic. How popular these brands are and buyer ratings and reviews in leading e-commerce stores are often indicators of the best gadget.
Wet or dry shaving with rotary electric shavers: Which way forward?
We indicated earlier that electric shaving razors clip hair that gets through perforations on a foil before cutting it. In rotary shavers, spinning blades cut hair as you move them on your cheeks, chin, and neck. However, when it comes to answering whether they are ideal for dry or wet shaving, we do not have an objective answer.
Depending on whether you desire a clean-shaven beard or you just want to trim your facial hair a bit, one can opt for wet or dry shaving. Someone would say you get the best of both options, something that we cannot dispute. For a close shave, however, wet shaving is the best bet because pre-shave wet the hair. Your hair then straightens hence easily get cut by rotating blades as they enter perforations on the foil covering the blades on a rotary shaving head.
Moreover, since rotary shavers are best suited for shaving the hair on countered facial skin, it is a feature that equally makes them ideal for difficult-to-shave areas. The circular movement with which you shave your face is even more effective when you use a pre-shave and an optimizer.
Are you at risk of ingrown hair with rotary shavers?
Razors bumps, nicks and burns are common occurrences provided you run a blade on your skin. Thus, experts advise extra caution among men who like to keep clean-shaven beards. However, something that often bothers many regardless of the quality of electric razors is an ingrown hair. You would want to ask, do rotary shaver cause ingrown hair? The answer is no.
Rotary shavers do not cause ingrown hairs, rather how you shave, and skin type does. Shaving against the grain is a known cause, not to mention that men who have thick facial skin are more like to be victims than those with thin skin.  
The truth is that ingrown hairs occur when you shave below the skin using a blunt blade. Thus, instead of hair growing from the follicle, it bends and pushes its way up through the skin. The resulting pimple-like swellings, often red, are ingrown hair. Now, to prevent that from happening, especially when using a rotary electric shaver, you should do the following:
● Always wet your stubble
You should opt for wet shaving. Moistening your stubble before running a rotary razor is a proven way of reducing or even preventing ingrown hair. Wash your beard with warm water if you cannot afford a pre-shave. It opens up skin pores, exposing hair to an even smoother and clean shave. The danger of using cold water is that it would cause goosebumps on your facial skin, and that is a recipe for disaster.
● Don't go against the grain
Shave in the direction of the grain. Use a mirror to determine the direction in which your hair grows. While it shouldn't be necessarily a concern when using a rotary razor, it would help reduce the chances of having ingrown hair.
● Shave with sharp blades
Avoid using dull blades because instead of cutting your beards clean, they pull hair causing unnecessary pain and irritation. You should always replace or sharpen blades in your rotary razor because sharp ones do not cause ingrown hair.
● Apply an aftershave
You should wash your face with cold water as soon as you finish shaving then let it dry. It closes the hair follicles. Most importantly, apply an after-shave cream or balm.  We recommend fragrance-free and alcohol-free aftershaves for the best shaving results.
Final Thoughts
In the end, having the best of a rotary electric shaver makes all the difference for a man who wants to keep the thickness and length of his stubble in check.  From an experience point of view, rotary blades come with more advantages than foils or any others you may have used.  More, for the mere fact that they are an ideal choice for contoured skin and stubborn hair, this post couldn't have come at a better time.
Talk about realizing the closest shaving with electric razors, a rotary shaver will always come to mind. You can always choose from more than a dozen brands in the market. You have also learned that a good shaver should be comfortable in your hands and retains charge for long. We wouldn't want to restate reasons for using rotary blades.
However, we believe if you are going to use them for the first time, tips and practices explored in this post should help you get started.  Lastly, if you asked, are rotary shavers better than cartridge razors? The answer is yes, especially if you are looking for speed and ready to go the extra mile in realizing a close shave.
The Significance of Using Shaving Gel or Cream with Rotary Electric Razors
In the world of efficient and closer shaves, rotary electric razors stand out for their superior function. However, one must never overlook the importance of using a shaving gel or cream.
A quality shaving gel or cream not only ensures a smooth glide but also provides vital hydration and nourishment to your skin, reducing friction between the blades and the skin.
Thus, it significantly minimizes skin irritation and delivers an excellent shaving experience, like this one from the University of Pennsylvania health tips.
• Rotary Electric Razor Brands Ideal for Beginners
Choosing the right rotary electric razor for a beginner can be tricky with the myriad of choices available. Philips Norelco and Remington are some notable brands that make user-friendly, high-quality electric razors.
Philips Norelco Shaver 6900 maintains a sense of balance between performance and ease of use, and Remington XR1400 provides an ergonomic design with maximum comfort and control. These recommended models create a smoother transition for beginners in mastering the art of electric shaving.
• The Importance of Replacing Rotary Blades Regularly
To keep your rotary electric razor at peak performance, frequent replacement of rotary blades is necessary. Blunt blades can result in an uneven shave and may even cause skin irritation due to the extra pressure applied.
Furthermore, worn-out blades can compromise the efficiency of the razor. Ideally, changing the blades every 12 months is recommended for optimal performance.
• Cleaning and Maintenance for Longevity and Hygiene
Every grooming tool, including a rotary electric razor, needs regular cleaning and maintenance to ensure its longevity and for the sake of hygiene. Post-shave, ensure to rinse the razor under warm water and clean the cutters and combs. You can use a cleaning brush for thorough sanitation.
Moreover, investing in a cleaning station could ensure proper cleaning as well as lubrication of the blades. It is imperative for maintaining the functionality of the razor and your overall hygiene.
• Tips to Prevent Skin Irritation or Sensitivity
Rotary electric razors, despite their top-notch technology, may not spare you the risk of skin irritation or sensitivity. To counter this, always prep your skin with a warm washcloth before shaving to open up the pores and soften the hair.
Additionally, applying an alcohol-free aftershave balm can soothe your skin and prevent any form of irritation. It has been proven by the American Academy of Dermatology that perfecting this process can reduce the risk of skin sensitivity significantly.
• Drawbacks of Using Rotary Electric Razors
Though rotary electric razors are well-known for their convenience and efficacy, there are potential drawbacks to be aware of. They might not deliver as close a shave as manual razors, especially for fine or light hair.
In addition, rotary electric razors can be noisy, which might be disturbing for some. Weighing the pros against these cons will help you in making an informed choice.
• Safety Precautions While Using Rotary Electric Razors
While comfort and ease of use are the selling points of rotary electric razors, following safety precautions is non-negotiable. Firstly, ensure that your skin is not too wet or too dry before shaving. Secondly, avoid pressing the razor too hard against your skin to avoid cuts and bruises.
Lastly, always keep the razor clean and maintain blade sharpness to prevent accidents and infections. Following these safety measures can make your shaving experience pleasant yet safe.
Importance of Cleaning Shaver Blades
Even if you're a pro at using rotary shavers, maintenance is crucial to enjoying the best shaving experience. Cleaning the blades after each use will save you from skin irritation.
Skin irritation is not just uncomfortable; it's unhealthy for your skin. And one common reason for this is a dirty shaver. Dust, grime, and trapped hairs in the shaver can cause a nasty irritation on your skin. Therefore, make it a habit to clean the blades after each use.
• Prepping with Warm Water before Shave
Showering or washing your face with warm water before shaving is not just relaxing; it serves as a crucial step in the shaving process. This routine facilitates opening up the hair follicles and softening the skin.
Opening up hair follicles ensures easy and smooth shaving, and it also reduces the occurrence of razor bumps or ingrown hairs. Additionally, when your skin is soft, it allows for a smoother movement of the shaver.
• Utilizing a Pre-Shave Product
It's advisable to use a pre-shave product such as foam, gel, cream, powder block, or oil. Have you ever wondered why professional barber shops insist on these products? It's because they help protect your skin and ensure a cleaner and smoother shave.
Pre-shave products lubricate your skin, reducing friction between the blade and the skin. As a result, there's a lower risk of skin irritation, cuts, or nicks.
• Proper Shaving Technique
For a rotary shaver user, always shave in circular motions. This technique is different from using a foil shaver, where the motion is up and down.
Moving the shaver in circular motions aligns with the design of rotary shavers. These shavers have three circular heads with outer guards and internal cutting blades. Hence, you should make sure you're shaving correctly to maximize the efficiency of the tool.
• Post-Shave Care
Never underestimate the importance of post-shave care. Applying a good moisturizer or oil will keep your skin firm and hydrated.
Skin hydration is critical in maintaining skin health. Especially after shaving, when your skin is most vulnerable, moisturizer helps soothe the skin and prevent dryness.
• Rotary Shavers for Different Skin Types
Remember, rotary shavers are better suited for those with regular to tough skin, thicker or coarser hair. Furthermore, they are ideal for those who don't shave every day.
The design of rotary shavers is more accommodating for long and thick hair. Their floating heads can tackle tough, coarse, and longer hair seamlessly. If you have such hair type and skin, opting for a rotary shaver would be a wise choice.
• Lifespan of Shaver Blades
Generally, the blades of an electric shaver last between 12 to 18 months before needing replacement. It is important to keep track of this period to ensure the smooth operation of your shaver.
• Cleaning Shaver Blades
After shaving, take a moment to rinse the blades of the rotary shaver under running water. This simple act removes hair, sebum, dead skin, and dirt material. Keeping blades clean will help you maintain your shaver better in the long run.
For more in-depth information about maintaining your rotary shaver, check out this comprehensive guide provided by Cornell University.
Following these practices will elevate your shaving experience with your rotary shaver. Happy shaving!
Specific Brands: Remington and Norelco Rotary Shavers
As an expert in shaving tools, it's important to mention brands to infuse credibility into this discussion. When it comes to rotary shavers, two names often surface Remington and Norelco. Both companies have imbued their rotary shavers with innovative technology that enhances the shaving experience.
Remington, for instance, is known for its close-cut technology that ensures a smooth, clean shave every time. Norelco, on the other hand, uses its own multi-precision blade system to glide effortlessly over the skin, cutting down facial hair with precision and comfort.
For more in-depth features and real user reviews of these brands, you can visit the manufacturer's official websites: Remington and Norelco.
• Rotary Shavers vs. Foil Shavers
Understanding the difference between rotary and foil shavers can help you choose the best tool for your facial hair and skin type.
Rotary shavers are equipped with circular blades that pivot and flex, following the contours of your facial structure. Foil shavers, on the other hand, contain oscillating blades hidden under a perforated foil to lift and cut hair.
Rotary shavers are generally suited for people with thick or coarse facial hair and those who do not shave daily. They are also effective for the neck and jawline due to their ability to navigate curves.
In contrast, foil shavers are ideal for those with delicate skin or fine hair or those who prefer to shave daily. Foil shavers also provide a closer shave in comparison to rotary shavers – perfect for those seeking a baby smooth finish.
• Wet Shaving with Rotary Shavers
Contrary to popular belief, rotary shavers aren't limited to dry shaving. Many models are designed to be used with shaving cream or gel for a refreshing, wet shave. Wet shaving with a rotary shaver can reduce friction, leading to a smoother glide and a less irritating shave.
For a more nuanced understanding of wet shaving with a rotary shaver, check out WebMD's expert tips on shaving.
• Potential Risks of Rotary Shavers
No discussion about rotary shavers is complete without addressing the potential side effects. Improper use of rotary shavers can cause skin irritation or ingrown hairs. This often happens if you apply excessive pressure during shaving or do not regularly clean the shaver heads.
To counter this, be sure to clean your shaver after each use and replace the shaving heads periodically as per the manufacturer's instructions.
• Choosing Shaving Techniques for Different Facial Hair and Skin Types
Bearded gentlemen should not ignore the crucial factor of shaving technique. It can drastically influence the outcomes of different facial hair types and skin sensitivities.
In general, for rotary shavers, moving the shaver in a circular motion tends to give the best results as it aligns with the shaver's natural mechanical design. However, try out different techniques to discover the one that suits you best, particularly if you have sensitive skin or thick, coarse hair.
• Potential Limitations of Rotary Shavers
Like every product, rotary shavers have a few limitations. For one, they typically do not provide as close a shave as foil shavers or traditional safety razors.
Plus, intricate, precise shaving around the mustache or sideburns can be tricky. Some individuals also find rotary shavers take a longer time to adapt, particularly if transitioning from a manual or foil shaver.
• Troubleshooting Common Rotary Shaver Issues
If your rotary shaver is not working as efficiently as it should, consider the following troubleshooting tips. Ensure the shaver heads are clean and free of hair or debris.
Check the battery and clean the contacts if necessary. Replace the blades if they've become dull. Remember, most issues can be fixed with regular maintenance and care.
An excellent resource to dive deeper into these topics is offered by Gillete's guide to maintaining and troubleshooting your shaving equipment.
• Specific Models & Features to Look for When Purchasing a Rotary Shaver
Choosing the right model depends on multiple factors, such as your skin type, beard thickness, budget, and personal preference. Look at the features the model offers, such as wet/dry capabilities, battery life, and availability of replacement parts.
Avoid choosing models solely based on price. A higher price tag does not always equate to better performance. Likewise, don't disregard budget options. Some offer impressive performance at a fraction of the cost.
Doing comprehensive research before purchasing can save you time, money, and potential disappointment down the line.
In the end, selecting a rotary shaver should be a personal choice based on careful consideration and trial and error. Rotary shavers are excellent tools to have in your shaving armory and can provide a comfortable, efficient shave when used appropriately.
Choosing a Rotary Shaver That Suits Your Needs
One of the key factors in a comfortable and effective shave is selecting a rotary shaver that aligns with your personal preferences and requirements. With a myriad of options in the market, it can be overwhelming to find the perfect match.
But a critical evaluation of your skin type, facial hair thickness, and frequency of shaving can set a clear direction in your selection process. Notably, companies offer different models designed for sensitive skin, thick facial hair, and even for those individuals who travel often and need a highly portable device.
• Pre-Shave Preparation: The Use of Shaving Cream or Gel
Although commonly overlooked, pre-shave preparation heavily impacts the overall quality of your shave. Shaving creams and gels elevate the effectiveness of rotary electric razors by providing a smooth surface for the shaver to glide upon. It also reduces the risk of skin irritation, cuts, and razor burns.
For more details on shaving preparation, the American Academy of Dermatology provides comprehensive guidelines.
• Attachment Options for Trimming and Styling Facial Hair
The versatility of rotary shavers extends to facilitating different styles and lengths of facial hair. By using different attachments like beard combs and precision trimmers, you can style your beard or maintain stubble with ease. It allows you to customize your look without requiring an array of specialized tools.
• Battery Life and Charging Options
One practical aspect to examine when buying a rotary shaver is its battery life and charging features. If you travel often, then a rotary shaver with long battery life and a quick charging option would be beneficial.
Some advanced models even have a LED indicator for battery life, ensuring you never run out of charge unexpectedly.
• Regular Maintenance for Optimal Performance and Hygiene
To ensure your rotary shaver operates at peak performance and maintains a high level of hygiene, regular cleaning and maintenance are crucial. Most shavers come with a cleaning brush or can be rinsed underwater.
Lubricating the cutting elements and changing the rotary blades as recommended by the manufacturer will also help prolong the life of your shaver and keep it functioning efficiently.
• Budget Considerations and Price Ranges
The cost of rotary shavers can vary significantly, with budget-friendly options ranging from $30 to $50, mid-range models costing between $100 and $200, and high-end shavers selling for up to $300 or more.
Your budget should balance between your needs and the value you are getting. It's important to note that an expensive shaver is not always a better one, and a cheaper option does not mean it lacks quality.
• Importance of Customer Reviews and Ratings
In this digital era, customer reviews and ratings can provide valuable insights into the performance and reliability of a rotary shaver. Genuine feedback from users can highlight potential drawbacks or advantages that the product descriptions may not mention.
Therefore, perusing through these reviews should be an integral part of your purchasing process.
• Post-Shave Routine: Moisturizing and Aftershave Application
Just as prepping your skin is essential before shaving, a proper post-shave routine is equally necessary to keep your skin healthy and irritation-free. Using a moisturizer or aftershave lotion after shaving can help soothe your skin, reduce inflammation, and prevent the occurrence of razor burns.
It can make the difference between a smooth, comfortable shave and one that leaves your skin feeling raw and irritated.
• Prevention and Treatment of Razor Bumps and Irritation
Razor bumps and skin irritation are commonplace when shaving, especially for those with sensitive skin. To prevent these issues, ensure you shave in the direction of hair growth, apply minimum pressure, keep your razor sharp and clean, and use a skin-soothing aftershave.
If you still experience persistent difficulties, medical sites such as WebMD offer in-depth information on dealing with razor bumps and skin irritation.
Shaving is a personal grooming task, and choosing the ideal rotary shaver can enhance your experience. Taking into account these tips, you can ensure not only a smooth and effective shave but also promote healthier and happier skin.
• Importance of Proper Maintenance and Cleaning
Maintaining your rotary shaver in the right condition is paramount for extending its lifespan. As with any tool, regular upkeep ensures its longevity and optimal functionality. It's recommended to at least clean your rotary shaver, if not maintain it, after every use.
Not doing so can result in the accumulation of hair and skin debris in the shavers mechanism, which shortens its lifespan and leads to sub-optimal performance.
• Shaving Technique with Rotary Shavers
Unlike regular shavers, rotary shavers are designed to adapt to the contours of your face. The underlying technique involves using circular motions instead of the traditional up-down approach.
This method helps minimize cuts and grazes while providing a closer shave. It's recommended to shave at a slow, deliberate pace to allow the shaver to adapt to your facial landscape fully.
• Shaving Cream vs. Shaving Oil
When it comes to shaving accompaniments, the choice between shaving cream and shaving oil really depends on your personal preference and the effectiveness of the product for your individual skin type. Some find that shaving oils provide a thicker barrier, reducing skin irritation.
On the other hand, shaving creams are easy to apply and rinse off. It's essential to experiment with both to determine what best suits your skin and gives the most comfortable shave.
• Cleaning Your Shaver Post-Shaving
Just like pre-shave preparation is key, cleaning your shaver after each use is equally important. This helps remove any hair, skin, or product residue that may have been left behind. Furthermore, thorough rinsing maintains the sharpness of your shaver blades and prevents any residue build-up that could dull them.
For some additional guidance on cleaning your shaver, the "American Academy of Dermatology"(AAD) provides useful recommendations.
• Importance of Post-Shave Skincare
Good skincare doesn't stop at shaving. Once you've rinsed your face and shaver, applying a post-shave lotion keeps your skin hydrated and can prevent post-shaving burns.
It's recommended to look for lotions that are non-comedogenic as these won't clog your pores and, if possible, contain soothing ingredients like aloe vera or chamomile.
• Lifespan of Rotary Shavers
The lifespan of a rotary shaver depends largely on two factors the quality of the shaver and how well it's maintained. However, with proper care, a good-quality rotary shaver can last up to five years or even more.
Frequent blade replacements and regular cleaning ensure that your shaver remains at peak performance throughout its lifecycle.
• Considerations before Purchasing a Rotary Shaver
As much as technical specifications matter, your personal preference plays a prominent role when it comes to purchasing a rotary shaver.
Consider the desired closeness of the cut, the sensitivity of your skin, and the type of hair you have before making a purchase. Every individual is unique; therefore, experimenting and finding the ideal match for you is encouraged.
In conclusion, using and maintaining a rotary shaver involves understanding the instrument and its nuances, paying attention to pre-shave and post-shave skincare, and maintaining the machine regularly.
With proper care, use, and understanding, a rotary shaver can be an economical, efficient addition to your grooming kit.
The Anatomy of a Rotary Shaver
Rotary shavers bring complexity to the design. A typical rotary shaver is designed with shaving discs arranged in circular patterns. Mostly, three discs are a common configuration in these shavers, but variations can exist according to different models and brands.
These discs are much more than simple blades. They are designed with slots and holes of varying sizes, designed to capture and cut hairs of different lengths and from different angles. The freedom of movement of these discs provides the versatility needed for a clean and close shave.
• Exploring the Pros and Cons of Rotary Shavers
Every tool has a set of benefits and limitations, and rotary shavers are no exception. One of the prominent benefits of these shavers is their ability to deal with difficult hair growth patterns.
The flexible movement of the shaving discs enables the shaver to follow the contours of the face, effectively dealing with tricky areas like the neck and jawline.
However, rotary shavers are not always the best choice for everyone. For those with sensitive skin, these shavers can be a bit harsh due to the rigorous movement of the blades.
• Maintaining Your Rotary Shaver: Cleaning Basics
For your rotary shaver to perform optimally, cleaning is an essential task. It is recommended that you clean the shaver after each use. Depending on your model, you can either wash it under running water or use a cleaning brush that most shavers come with.
After disassembling the shaving head, use the brush to clean the individual parts, removing hair and skin particles. Let them air-dry before reassembling the shaver. This helps in maintaining good hygiene as well as enhancing the longevity and performance of the shaver.
• Why Rotary Shavers Excel at Tackling Long and Thick Stubble
The design features of rotary shavers make them ideal for dealing with longer and thicker stubble. Their unique cutting mechanism, which involves lifting and cutting hairs, works effectively on long and flat-lying hairs.
Unlike foil shavers, which require hair to penetrate through the holes in the foil to be cut, rotary shavers can cut hair irrespective of the direction of growth. This innovative approach makes them a preferred choice for those with dense and rough stubble.
• Choosing the Right Brand and Model: Essential Considerations
Each brand of rotary shavers has its unique features, specifications, and quality. When selecting a brand or model, consider key factors such as the flexibility of the shaving head, ease of cleaning, battery life, suitability for your skin type, and price.
When it comes to models, the Philips Norelco series is highly recommended for its overall performance and reliability.
• Wet or Dry Shaving? Making the Right Choice
Both wet and dry shaving options are available with rotary shavers. Your choice depends on personal preference and skin type. Wet shaving, albeit a bit messier, provides a close and smooth shave and is ideal for sensitive skin. Dry shaving, on the other hand, is quicker and more convenient.
A practical experiment would be a good idea to determine what suits your skin the best. Remember to use quality shaving products in both cases to minimize skin irritation.
• Preventing and Treating Ingrown Hairs
Ingrown hairs pose a common problem in the shaving process, and rotary shavers are no different. To prevent ingrown hairs, preparing your skin before the shave is a good approach. This can involve washing your face with warm water, using a quality pre-shave product, and using proper shaving techniques.
If you already have ingrown hairs, treat them gently by exfoliating the area with a soft brush or a scrub. A recommendation from the American Academy of Dermatology is to leave the ingrown hair alone, as it will often go away on its own without you having to do anything. Avoid picking or scratching the area, and use a warm compress to soothe any swelling or redness.
Importance of Lubricant in Rotary Shaver Maintenance
Rotary shavers can be one of your best investments for regular grooming. To maintain your rotary shaver's performance, it's essential to clean the blades and lubricate them regularly. 
Research suggests that using a lubricant when cleaning prevents the blades from wearing out prematurely, ensuring a smooth and comfortable shave every time. Just ensure to use a lubricant recommended by the manufacturer or a high-quality one that won't harm the blades.
• Techniques to Prevent Irritation in Shaving
While shaving, take gentle strokes instead of pressing too hard or shaving the same area multiple times. It's a common mistake that beginners or people in a rush make, leading to skin irritation or even wounds.
If you feel like a certain area is not as clean as you would want it to be, try adjusting the angle instead of repeating the stroke.
• The Role of Shaver's Weight and Size in Comfortable Shaving
Comfort during shaving heavily relies on the shaver's weight and size. It's best to hold various models in your hand before purchasing to assess which one aligns with your comfort the most. If you are buying online, take a careful look at the product dimensions, weight, and customer reviews about the product's ergonomic design.
• The Importance of a Battery Charge Indicator in a Shaver
A shaver with a handy battery charge indicator is worth considering. It's a surprisingly helpful feature that prevents the shaver from running out of power abruptly during use. Thus, it saves you from the inconvenience of half-done shaves, especially if you're in a time crunch.
• Auto Charging Shut-off Feature: A Must-have Safety Feature
An auto charging shut-off feature in a shaver may seem like a luxury, but it's genuinely worth considering for ensuring your shaver's longevity.
Overcharging not only diminishes the battery's life but can also cause harm to the internal circuits. This feature automatically stops the charging once the battery is full, thereby reducing potential damage.
• Comparing Different Rotary Shaver Models
Keep in mind that the cost of a rotary shaver isn't always indicative of its quality. It's recommended that you research and compare different models before deciding on a purchase. Evaluate the features, aesthetics, quality of the blades, and battery life across various price points.
• The Role of Brand Reputation and Customer Reviews
Considerations about the brand reputation are always vital. Brands with a strong track record of customer satisfaction are likely to provide reliable and high-performance rotary shavers.
Moreover, customer reviews provide genuine feedback about a product's pros and cons. They help anticipate potential issues and measure whether the product aligns with your preferences and expectations.
• Wet or Dry Shaving: Which One is More Effective?
Whether wet shaving or dry shaving provides a closer shave is a commonly debated topic in grooming circles. Though many believe wet shaving results in a closer shave and less irritation, dry shaving with a rotary shaver can also be very effective. The choice often boils down to personal preference and skin sensitivity.
• The Importance of Proper Care and Maintenance of Your Rotary Shaver
Finally, and perhaps most significantly, it's the care and maintenance that determine your rotary shaver's longevity.
Regular cleaning and replacing blades when necessary will maintain your shaver's optimal performance and provide you with a comfortable shave every time. This practice effectively prolongs your rotary shaver's lifespan and offers the best value for your money.
Bringing it all together, keeping these points in mind will help you purchase a rotary shaver that suits your needs and offers a comfortable, close shave while maintaining skin health. Happy shaving!
• Care and Maintenance: Cleaning Your Shaver Without Philips Norelco SmartClean System
While a dedicated cleaning system like Philips Norelco SmartClean can help keep your electric rotary shaver in top shape, there are other methods you can use for cleaning.
Just as good an option is using warm water and liquid soap. Detach the shaver head from its handle and apply soap to the exterior of the blades. Then, use water to rinse thoroughly. Using a small brush can also help in cleaning out the hairs that are trapped inside the shaver's head.
After cleaning, make sure to dry the shaver head before reassembling it.
• Proper Storage of Shaver
Storing your shaver correctly when not in use can lengthen its lifespan. It is recommended that you store your shaver in a cool, dry place, away from moisture or direct sunlight. Some models come with a storage case, so if possible, use it to protect your shaver from dust and accidental damage.
• When to Replace Shaver Blades
Knowing the right time to replace your shaver blades or heads is also an essential part of shaver maintenance. Typically, it is recommended to replace the shaver heads every 12 months to maintain an optimal shaving performance. However, this timeline may vary depending on your usage and the model of your shaver.
• Potential Drawbacks of Rotary Shavers
Despite their many benefits, rotary shavers do have some potential drawbacks. One of these could be skin irritation, especially for those with sensitive skin or those who are new to using these types of shavers. Also, compared to foil shavers, rotary shavers might not provide as close a shave.
• Cost of Rotary Shavers
Rotary shavers come at various price points. You can find budget-friendly models for as low as $30. However, more advanced models with additional features can cost you over $200. Keep in mind that higher-priced models are likely to last longer and provide a more comfortable and efficient shave.
• Recommended Models of Rotary Shavers
There are several brands of rotary shavers that are highly recommended and highly rated. For example, Philips Norelco series offers a range of rotary shavers that are known for their great performance and longevity. Another recommended brand is Remington, which offers reliable rotary shavers at a more affordable price point.
• Troubleshooting Common Problems with Rotary Shavers
From time to time, you may encounter some issues with your rotary shaver. Common problems include a decrease in shaving performance, difficulty in turning the shaver on, and uncomfortable irritation after shaving. In such cases, it's important to check the cleanliness of your shaver and the state of its blades. Changing the blades or cleaning the shaver more frequently usually helps in resolving most issues.
• Warranty and Customer Support
When buying a rotary shaver, its important to choose one with a long warranty period. Most models come with at least a 1-year warranty. Also, ensure the brand has a customer support service that is easily available should you encounter any issues with your shaver. Brands like Philips offer excellent after-sales service, ensuring a solution to any issues you might encounter.
• Different Types of Electric Shavers: Rotary vs Foil
Two dominant types of electric shavers have become staple products in the grooming world: rotary and foil shavers.
Rotary shavers typically come with three circular heads that manage the cut hairs on your face. The spinning blades beneath the heads work to cut off hair that enters the head of the shaver.
On the other hand, foil shavers have a thin, perforated metal sheet covering the blades. The foil lifts the hair for the cutting blades which move side-to-side, providing a close shave.
• How to Choose the Right Electric Shaver
Choosing the right electric shaver is a personal choice and depends on various factors:
Hair type: Individuals with thick, coarse hair may find rotary shavers more efficient. Foil shavers are suitable for individuals with thin, fine hair who shave every day.
Skin sensitivity: Foil shavers are generally better suited for sensitive skin, causing less irritation.
Using these factors can significantly help narrow down your choice of the most suitable electric shaver.
• Pros and Cons of Rotary Shavers
Rotary shavers are praised for their ability to manage longer and thicker hair. They are excellent for users who do not shave daily and possess a strong hair growth. Moreover, the flexibility of the independent heads can navigate the contours of the face smoothly.
However, the downside is that they may not offer as close a shave as foil shavers. Also, they can be slightly harsh on sensitive skin, causing potential irritation.
• Techniques for Shaving with a Rotary Razor
Here are some crucial steps for using rotary razors:
Keep the razor perpendicular to your skin and move it in a circular motion.
Apply gentle pressure and let the independent heads adapt to your facial contours.
For harder-to-reach areas, use individual rotary heads.
Remember, practice makes perfect with rotary razors.
• Cleaning and Maintenance of Rotary Shavers
Your shaver's performance relies on its cleanliness. Most shavers come with a cleaning brush, or you may rinse it under running water. For an in-depth cleaning, you can use specialized shaver cleaning solutions.
Regular cleaning ensures a smooth performance and extends the lifespan of your rotary shaver.
• Risks and Precautions with Rotary Shavers
Using rotary shavers may come with risks of skin irritation or ingrown hairs. Here are some precautions to avoid these complications:
Shave with a clean and sharp razor.
Pre-trim long hair before using a rotary shaver.
Exfoliate your skin regularly to reduce the chance of ingrown hairs.
• Post-shave Care
After using the rotary shaver, soothing the skin is crucial. Moisturizing it prevents dryness and irritation. Additionally, using an aftershave can add an extra layer of protection to your skin.
• Advanced Features in Rotary Shavers
Modern rotary shavers come with advanced features like wet/dry capabilities, allowing you to shave with a gel or foam. Or precision trimmers for sideburns and mustaches. These features improve the versatility and convenience of the rotary shavers.
• Replacement Blades for Rotary Shavers
Replacing the blades of your rotary shaver is critical for maintaining its performance. Based on usage, replacing the blades annually is a good rule of thumb. When choosing replacements, make sure you select blades compatible with your shaver model.
• Safety Guidelines When Using Rotary Shavers
Avoid using rotary shavers on broken or irritated skin to prevent any further harm to the skin. Also, ensure that the shaver is clean and disinfected before each use.
Moreover, the U.S. Food and Drug Administration (FDA) recommends avoiding sharing your electric razors to prevent the potential spread of infections.
Applying these guidelines ensures a safe and efficient shaving experience. Further practice and experience will help to achieve the perfect shave with your rotary shaver.
Rotary Shaver Maintenance and Usage: A Comprehensive Guide
Maintaining and cleaning your rotary shaver is as valuable as the shaving process itself. Here, we break down the critical steps to ensure an optimal shave and extend the life of your equipment.
• Rinse Your Rotary Shaver Regularly
For the longevity of your shaver and a clean, irritation-free shave, make sure to rinse the rotary shaver under running water after each use.
Shavers tend to accumulate hair, dead skin, and dirt during shaving. Regular rinsing helps remove such debris, ensuring the device works optimally and the blades remain sharp. So, just run it under tap water and let the water flush away the remaining debris.
• Utilize Shaving Cream or Oil
Shaving cream or oil is not just a luxury; it's a necessity. Applying it creates a protective shield between the skin and the razor. This aids in providing a smooth, effortless shave. The lubricating properties of the cream or oil reduce friction and lower the chances of razor bumps, burn, or any skin irritations.
• Shave in Circular Motions
Rotary shavers are designed specifically to be used in circular motions, either clockwise or counterclockwise. This allows the shaver to effectively and evenly trim the hair.
Contrary to using linear strokes, like with foil shavers, circular motions facilitate the rotary blades to follow the contours of your face, ensuring a close yet comfortable shave.
• Avoid Excessive Pressure
It is essential to remain gentle while shaving with a rotary shaver. Despite the temptation, avoid applying excessive pressure. This can lead to skin injury and inflammation, giving way to an unpleasant shaving experience. Light but consistent pressure leads to effective shaving without causing any harm to the skin.
• Post-Shave Rinse is Essential
After your shaving session, another round of rinsing is crucial. This ensures any remnant hair, skin cells, and shaving cream or oil residue are thoroughly cleaned off from the shaver. A well-cleaned shaver not only enhances its performance but also extends its life.
• Apply Post-Shave Lotion
To ensure the skin remains hydrated, moisturized, and free from irritation or burns after shaving, applying a post-shave lotion is advisable. It soothes, nourishes, and cools the skin, thus promoting beyond-shaving skin health.
• Know the Lifespan of Your Rotary Shaver
The lifespan of a rotary shaver largely depends on its build quality and the level of care given to it. Regular maintenance, timely replacement of parts if needed, along with correct usage can significantly extend the life of your rotary shaver.
• Consider Personal Preferences when Choosing Shavers
When comparing rotary shavers with other types of shavers, personal preferences, and priorities should take precedence. Some users might prefer aggressive shavers for a super close shave, while others might value skin comfort above all else. Hence, it is advisable to research and choose.
• Execute Proper Technique and Maintenance
Proper technique, coupled with adequate maintenance, can ensure that your rotary shaver offers a smooth shaving experience for years. Ensuring consistent cleanliness, correct usage, and correct storage, among other routines, should be part of your shaving practice.
When it comes to the correct usage and maintenance of a rotary shaver, there isn't a one-size-fits-all solution. This guide has distilled some essential steps, but I recommend checking out the American Academy of Dermatology's guidelines on shaving for a clear understanding of best practices (derm.org).
In summary, a rotary shaver can elevate your shaving experience, provided that it is used correctly and maintained properly.
Each suggested step contributes to the effectiveness, safety, and longevity of the device. So, give your shaver the care it deserves, and it will return the favor in abundance, all in the form of a magnificent shave.