Shaving soaps have been an old-school grooming tool for men of all classes and tribes. It is still an important tool in the grooming routine of virtually all men- with beards. Being a classic product that has been around for several years, shaving soaps can produce a great amount of lather and lubrication and it is available at an amazing price. A lot of people think of shave cream when the topic of facials used to cushion and enhance the daily shave is discussed. It is also important to note that shaving soap is much more arduous than the new-fangled shave creams, gels, and foams.
The Best Shaving Soaps are:
Taylor of Old Bond Street Sandalwood Shaving Soap
Proraso Shaving Soap
Van Der Hagen Shave Soap
Col. Conk Glycerin Bay Rum Shave Soap
The Art of Shaving Soap with Bowl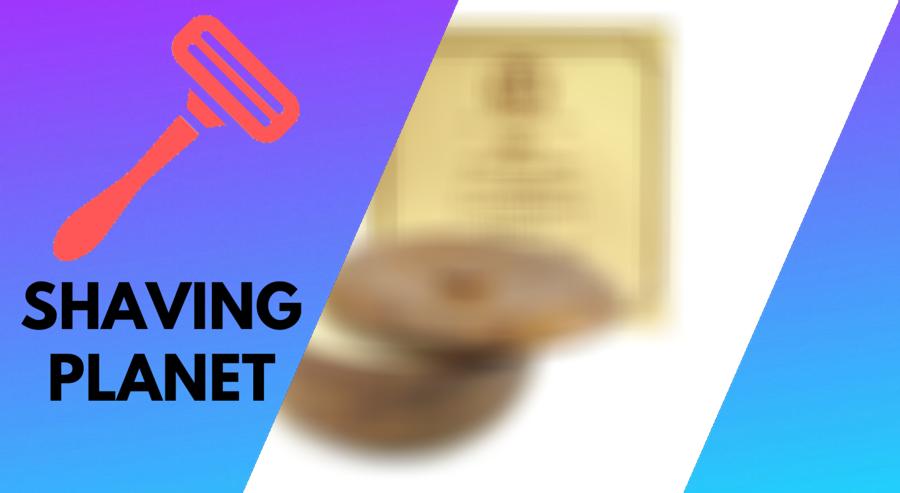 Shaving soaps are usually produced in sizes of a small bar and are long-lasting, they are a better value for your money because they are usually of better quality than the regular canned products. However, shaving soaps require a separate technique compared to shaving creams and gels. They are often ready-hydrated and can be just slapped on the skin. Shaving soaps often require water to be lathered, and it is traditionally done with a badger-hair brush in a bowl, then brushed onto the face to make shaving a lot easier.
Why use a shaving soap?
These days, quality shaving soap is a vital part of a shave or grooming process because not only does it lubricate the face and whiskers, it also makes sure that the razor can glide smoothly across the face in order to achieve a close shave with little or no irritation. A good shaving soap will also lock in your skin's moisture pleasantly, instead of simply drying it out and leaving your skin with that unpleasant "tight" feeling. Do you want to know the best shaving soaps available on the market? Do you need clarity on how soap is different from regular shave creams and gels? Do you need a list of the best shaving soaps for you? We've got you covered!
In order to help you understand shaving soaps fully, this article contains reviews on the different types of shaving soap brands present on the market so as to help you determine which one of them deserves the title of being the best shaving soap for you. We also graded each shaving soap based on several criteria that might be helpful such as performance, lather ability, longevity, scent, and more. If you have sensitive skin, or you're using a safety razor, or you have particularly thick hair, whatever it is, this article has you covered.
What Are The Best Shaving Soaps?
Unlike the regular shaving cream or gel, shaving soaps often come in a hard puck. Due to this, a little bit of skill and preparation to use is required and it has made it less popular than other, instant shaving alternatives. They take more time to prepare unlike the easy alternatives but trust me, a quality shave is worth the time it takes for a soap puck to soak and soften.
One factor that makes a shaving soap different from the others is its composition. It usually consists of added fat (which either comes from animals or plant sources such as coconut oil), as well as glycerin. These ingredients are responsible for the smooth and slick consistency of the soap, and it works better as a lubricant while keeping the skin well hydrated.
We know that selecting the best soap can be a little overwhelming because there are several brands and types of soap out there. One sure thing is that, if you know what you're looking for, or you get a little help in making your choice, the process becomes easier.
Now to help you make a choice, we have worked out the best shaving soaps:
1. Taylor of Old Bond Street Sandalwood Shaving Soap
Taylor of Old Bond Street is one of the household names that you might have seen or heard about on your wet shaving journey. It is an old-school formula which has been on the market since the mid-19th century and has been the favorite of a lot of men for a long time. This shaving soap remains a classic for several reasons some of which include; its soft and creamy consistency that easily produces a rich (not airy not bubbly) lather, its ability to lubricate well, and its ability to hydrate the face that ensures a smooth post-shave feel that does not leave your face tight or dried out. There's just so much to like about this shaving soap ranging from its lotion-like consistency and performance, its pleasant sandalwood scent, you just can't seem to get enough.
● Performance
The first thing you'll notice when you use this shaving soap is that it produces a rich, creamy and luxurious lather that reduces the harsh impact of the blades in order to guard your skin and provide you with a great shaving experience. Sandalwood soap is different from most shaving soaps that are available on the market, this is because it is quick in giving a thick lather that remains on your face for a long time, long enough to allow you to enjoy the required shaving time. Asides the comfortable shave, you can also expect a pleasant and long-lasting manly scent given by a rich, woody blend of cedar and sandalwood mixed with rosemary and lavender.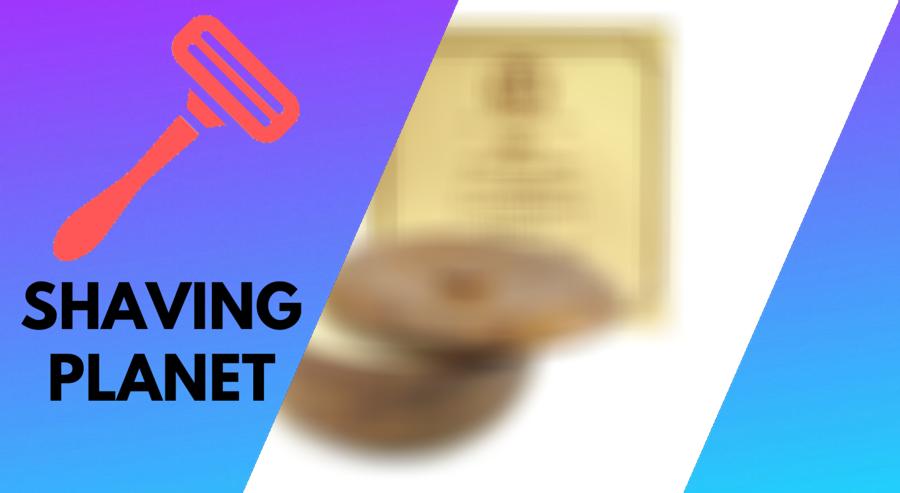 The Sandalwood Shaving Soap also has a consistency and feel like that of a lotion. While most shaving soaps are somewhat thin, sandalwood soap is thick and provides a perfect foundation for your razor to slide over your face smoothly. This soft soap is amazingly easy to work with but won't last quite as long as a hard soap. Another excellent feature of this soap is that it comes out of the mug softer than most shaving soap. It is also packed with essential oils that soften your skin and beard while providing an incredible amount of lubrication.
Finally, Sandalwood has a reputation for providing a "manly" scent that has a touch of cedar. It also mixes with a touch of rosemary, jasmine, rose, and lavender. The soap gives you a unique and refreshing smell. There are several fragrances to choose from, ranging from peppermint, sandalwood, as well as their all-natural formula that does not contain parabens and preservatives and is mainly for those with sensitive skin.
● PROS
Excellent lubricating qualities that help hydrate your skin
A masculine scent, due to the sandalwood and cedar mixture
Provides a comfortable, smooth and close shave
Forms lather readily and stay on the face for much longer
There are different formulas to choose from
Comes with a nice-looking lidded bowl
● CONS
The smell may be too strong for some
More expensive than some other shave soaps
2. Proraso Shaving Soap
Shaving shouldn't always be the same boring routine that you carry out daily or weekly. Once you have the right tools such as the best razors, shave creams, and soaps, then it can be quite luxurious. However, if you have sensitive skin, shaving may be an annoying process that leaves your skin irritated and razor-burned, and when this occurs, not just any razor or shave soap can help you. Proraso's Shaving Soap is the right product for you if your skin is easily irritated. It is the best shaving soap for sensitive skin that you'll find out there.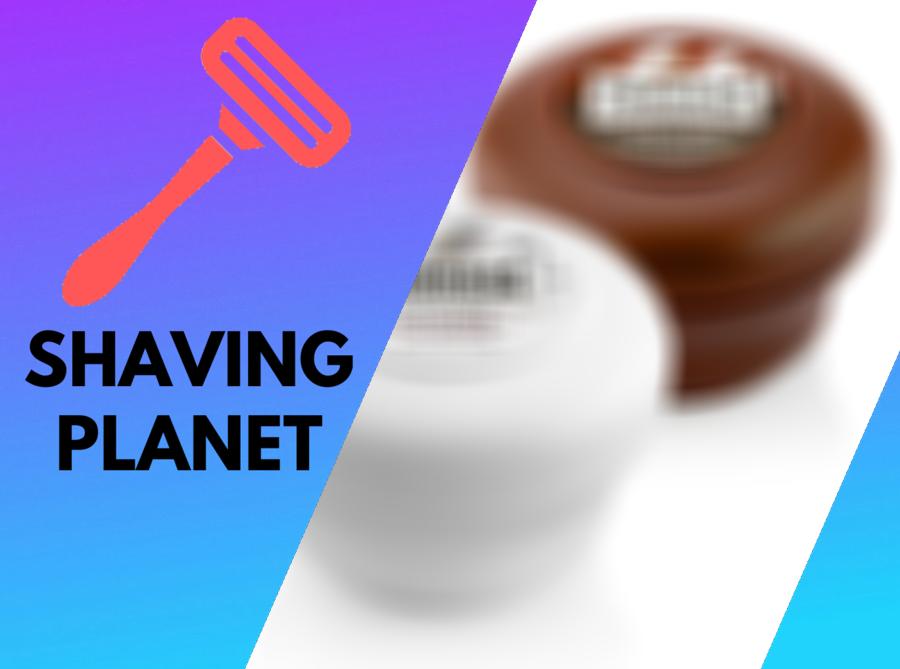 ● Performance level
Proraso shaving soap is made with a special, hot soap technique that creates a thick lather and softens up the skin and beard for a smoother and closer shave without causing nicks or cuts. The moment you apply this milf soap, you'll notice the subtle and pleasant smell that is formed by the combination of menthol and eucalyptus oil.
Proraso Shaving Soap also creates a great thick and creamy lather without much work which is especially helpful for a closer shave.
Finally, another excellent feature to like about Proraso's Shaving Soap is its scent, which has a light combination of lime and apple. It is not too overpowering, neither is it too citrusy  instead it contains just the right mix that doesn't make it too overpowering.
● PROS
Great for people with sensitive skin
Has a mild pleasant scent
Contains natural ingredients
Provides a closer, smooth shave and helps soften the beard
It is less expensive and last long
● CONS
The lather may not be as thick as expected
It contains Eucalyptus oil which can irritate some men's skin
If you know you have rather sensitive skin, then you should consider this soap, combined with the right razors and blades. This will make your shaving experience easier and less annoying.
3. Van Der Hagen Shave Soap
After you shave, the scent isn't always the most important feature. The lather, lubrication, after-feel, and hydration are also important. A good shaving soap that can do all of these things and still leave you smelling great. The Van Der Hagen's Men's Shave Soap falls into this category of providing you with the necessary qualities of shaving soap. There are several benefits of using this shaving soap.
One of the first things you'll notice about this Luxury Scented Soap is how quickly and easily it lathers. You'll be surprised how your brush will be fully locked and loaded in less than a minute after moving mixture of soap and water around in your shaving bowl. Once you start shaving with it, you'll realize that it softens the beard and promotes good razor glide for a comfortable and closer, smooth shave. Not only does it leave the skin feeling soft and smooth with a great smell, but it also moisturizes. Hypoallergenic as it is, this product will allow you to shave confidently without experiencing any allergic reaction pr other aftershave skin irritations.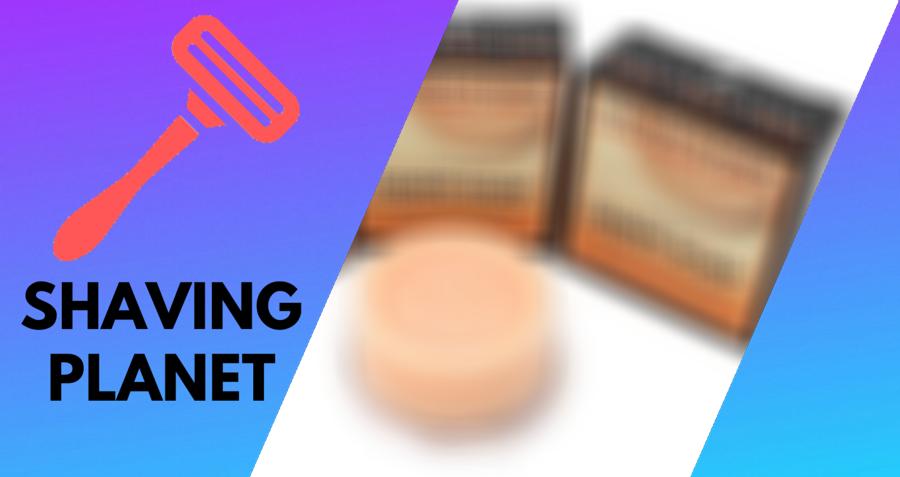 The soap's fragrance isn't as powerful as other shaving soaps, it is mild and equally noticeable. The scent may not linger or remain throughout the day, but you'll still smell great and feel refreshed after your shave and even into your afternoon. If you are looking for something that qualifies as mildly masculine, then you should consider this shaving soap.
● PROS
This soap forms lather easily
It leaves the skin feeling soft, smooth and silky
It provides a smooth, gentle and close shave
It contains skin-friendly ingredients
It is budget-friendly
It Has an excellent scent
● CONS
It requires a lot of water to form a lather
4. Col. Conk Glycerin Bay Rum Shave Soap
In every product category, there is always a company or brand that will market themselves as the budget-friendly product. Now in the case of the shaving soap category, that budget company will be Col. Conks. Producing a wide range of shaving products that goes beyond just shaving soaps, Col. Conk also produces a glycerin-based shave soap that is under 10 dollars. This soap is extremely affordable and it is a product that many wet shaving beginners and even the ones already in the business will love to try.
● Performance
Col. Conk Shaving Soap forms a good lather to get a smooth and comfortable shave, and it is good for the skin. The soap readily forms creamy and thick foams when lathered with only a little swirling, and even after shaving, it will leave your face feeling so fresh and clean- not greasy and definitely not over-moisturized.
The Col. Conk Bay Rum scent is actually amazing with a substance that dates to several centuries ago, this is made possible by bay tree leaves. The scent is a masculine one, spicy with a hint of citrus and vanilla, and it stays with you throughout the day but without overpowering people around you because they will totally like it.
● PROS
The lather it produces is very rich which is important for a comfortable shave
Highly moisturizing
Vegan-friendly as it contains plant-based ingredients
It is long-lasting and non-greasy
Gives a fresh and manly scent
● CONS
It can be hard to whip up a good lather especially if you're new to shaving soap.
The lather can be too thick
5. The Art of Shaving Soap with Bowl
Now, this brand is more than just a retailer for creams, soaps, and razors. It is about a lifestyle, just like its name suggests, an art, and indeed, they have really perfected the "art of shaving" with their four-step philosophy that applies to all their products: prepare, lather, shave and moisturize.
Yes, this shave soap comes with a rather big price but that's for very good reason. The Art of Shaving is a brand that is interested in helping both aged and new wet shavers to achieve the best and closest shave possible.
I'll tell you one thing; if you purchase the Art of Shaving Soap, you will be happy you did. And this is not only because of the great care that they render, but also due to the structure of the soap itself. The soap is formulated with glycerin and coconut oil, with other natural ingredients that are safe for the skin. When mixed with water, the soap creates a great lather that protects the skin and the beard, and allows for a very close shave and gives you a clean and smooth skin. Even though it forms this really great lather, there is no need for you to worry about the product running out quickly, because just a little bit will go a long way. There is another interesting fact that makes this product even unique; the wooden box, which is originally made from a quality Teak wood, can be refilled.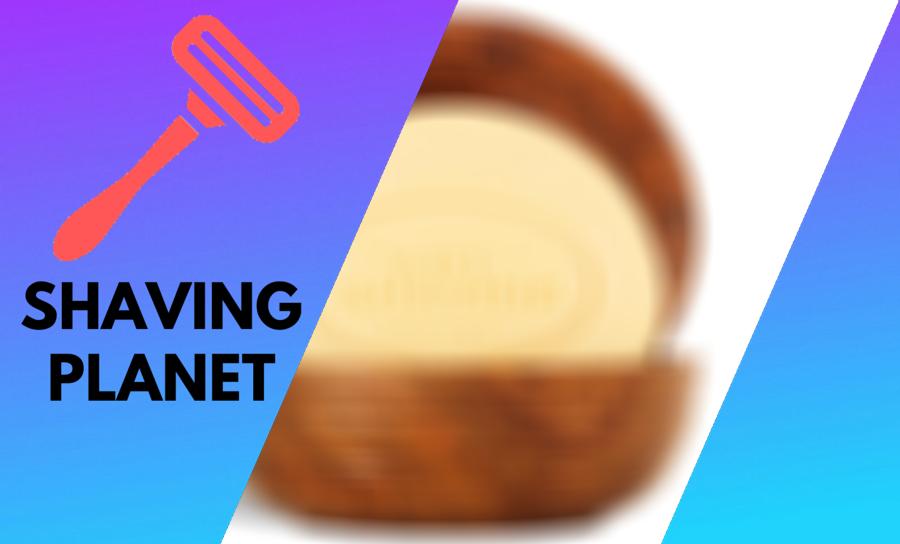 Finally, the scent of the Art of Shaving Soap is composed of sandalwood essential oil mixed with a little spicy aroma that is both calming and warm for the skin. The lingering scent is strong, but it is not overwhelming and tends to fade gradually till the end of the day. If you like sandalwood, you will truly enjoy the woody scent that comes with using this product.
Generally, when buying the Art of Shaving soap, the only real downside is the price. But when you compare it with other  products in terms of the quality of ingredients, how long the soap will last you (for TAOS soap, it typically spans around 9-12 months), the price tag really balances out quite nicely- not to mention the added bonus of refilling the container itself.
● PROS
Contains safe ingredients
Just a little amount goes a long way in giving you just enough lather
Leaves the skin looking smooth and clear
Lasts for a long time before running out
Has a strong sandalwood scent
● CONS
The price can be a little higher
Final remarks
These products on our lists are products that we think are amazing for different skin types. Of course, there are tons of excellent products available on the market, you just need to know what works best for you. We hope that this article will be helpful in your decision-making process and finally your grooming journey. Good luck!