Shaving soaps have been an old-school grooming tool for men of all classes and tribes. It is still an important tool in the grooming routine of virtually all men- with beards. Being a classic product that has been around for several years, shaving soaps can produce a great amount of lather and lubrication, and it is available at an amazing price. A lot of people think of shave cream when the topic of facials used to cushion and enhance the daily shave is discussed. It is also important to note that shaving soap is much more arduous than the new-fangled shave creams, gels, and foams.
The Best Shaving Soaps are:
Taylor of Old Bond Street Sandalwood Shaving Soap
Proraso Shaving Soap
Van Der Hagen Shave Soap
Col. Conk Glycerin Bay Rum Shave Soap
The Art of Shaving Soap with Bowl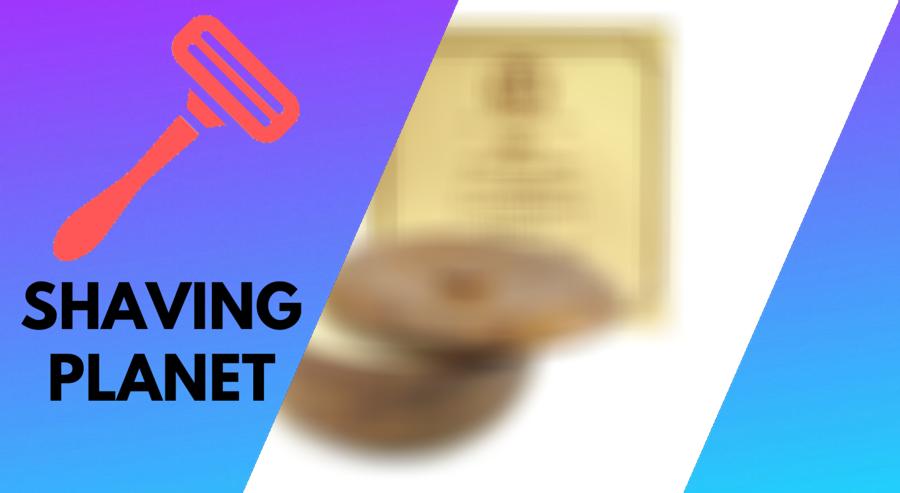 Shaving soaps are usually produced in sizes of a small bar and are long-lasting; they are a better value for your money because they are usually of better quality than regular canned products. However, shaving soaps require a separate technique compared to shaving creams and gels. They are often ready-hydrated and can be just slapped on the skin. Shaving soaps often require water to be lathered, and it is traditionally done with a badger-hair brush in a bowl, then brushed onto the face to make shaving a lot easier.
Why use shaving soap?
These days, quality shaving soap is a vital part of a shave or grooming process because not only does it lubricate the face and whiskers, but it also makes sure that the razor can glide smoothly across the face in order to achieve a close shave with little or no irritation.
A good shaving soap will also lock in your skin's moisture pleasantly instead of simply drying it out and leaving your skin with that unpleasant "tight" feeling.
Do you want to know the best shaving soaps available on the market? Do you need clarity on how soap is different from regular shave creams and gels? Do you need a list of the best shaving soaps for you? We've got you covered!
In order to help you understand shaving soaps fully, this article contains reviews on the different types of shaving soap brands present on the market so as to help you determine which one of them deserves the title of being the best shaving soap for you.
We also graded each shaving soap based on several criteria that might be helpful such as performance, lather ability, longevity, scent, and more. If you have sensitive skin, or you're using a safety razor, or you have particularly thick hair, whatever it is, this article has you covered.
What Are The Best Shaving Soaps?
Unlike regular shaving cream or gel, shaving soaps often come in a hard puck. Due to this, a little bit of skill and preparation to use is required, making it less popular than other instant shaving alternatives.
They take more time to prepare, unlike the easy alternatives but trust me, a quality shave is worth the time it takes for a soap puck to soak and soften.
One factor that makes shaving soap different from the others is its composition. It usually consists of added fat (which either comes from animals or plant sources such as coconut oil), as well as glycerin.
These ingredients are responsible for the smooth and slick consistency of the soap, and it works better as a lubricant while keeping the skin well hydrated.
We know that selecting the best soap can be a little overwhelming because there are several brands and types of soap out there. One sure thing is that if you know what you're looking for or get a little help making your choice, the process becomes easier.
Now to help you make a choice, we have worked out the best shaving soaps:
1. Taylor of Old Bond Street Sandalwood Shaving Soap
Taylor of Old Bond Street is one of the household names that you might have seen or heard about on your wet shaving journey. It is an old-school formula that has been on the market since the mid-19th century and has been the favorite of a lot of men for a long time.
This shaving soap remains a classic for several reasons, some of which include; its soft and creamy consistency that easily produces a rich (not airy, not bubbly) lather, its ability to lubricate well, and its ability to hydrate the face that ensures a smooth post-shave feel that does not leave your face tight or dried out.
There's just so much to like about this shaving soap ranging from its lotion-like consistency and performance to its pleasant sandalwood scent; you just can't seem to get enough.
● Performance
The first thing you'll notice when you use this shaving soap is that it produces a rich, creamy, and luxurious lather that reduces the harsh impact of the blades in order to guard your skin and provide you with a great shaving experience. Sandalwood soap is different from most shaving soaps that are available on the market.
This is because it is quick in giving a thick lather that remains on your face for a long time, long enough to allow you to enjoy the required shaving time. Asides the comfortable shave, you can also expect a pleasant and long-lasting manly scent given by a rich, woody blend of cedar and sandalwood mixed with rosemary and lavender.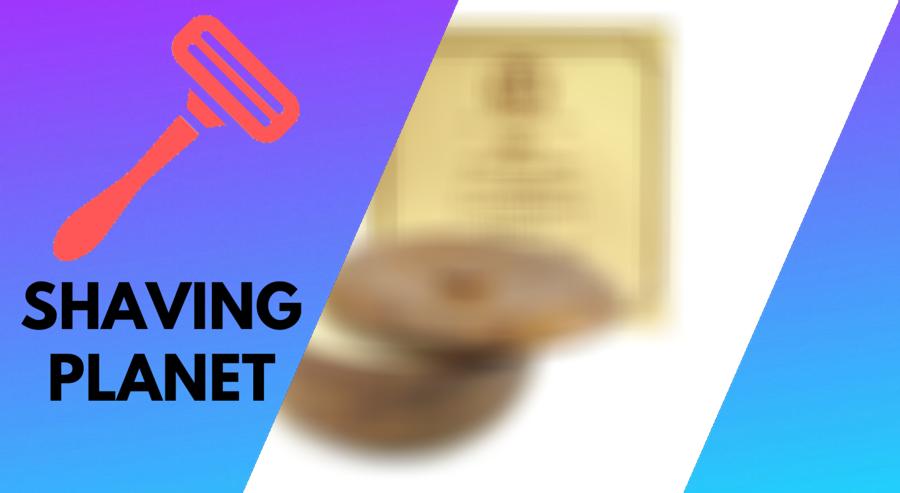 The Sandalwood Shaving Soap also has a consistency and feels like that of a lotion. While most shaving soaps are somewhat thin, sandalwood soap is thick and provides a perfect foundation for your razor to slide over your face smoothly. This soft soap is amazingly easy to work with but won't last quite as long as hard soap.
Another excellent feature of this soap is that it comes out of the mug softer than most shaving soap. It is also packed with essential oils that soften your skin and beard while providing an incredible amount of lubrication.
Finally, Sandalwood has a reputation for providing a "manly" scent that has a touch of cedar. It also mixes with a touch of rosemary, jasmine, rose, and lavender. The soap gives you a unique and refreshing smell. There are several fragrances to choose from, ranging from peppermint and sandalwood, as well as their all-natural formula that does not contain parabens and preservatives and is mainly for those with sensitive skin.
● PROS
Excellent lubricating qualities that help hydrate your skin
A masculine scent due to the sandalwood and cedar mixture
Provides a comfortable, smooth, and close shave
Forms lather readily and stay on the face for much longer
There are different formulas to choose from
Comes with a nice-looking lidded bowl
● CONS
The smell may be too strong for some
More expensive than some other shave soaps
2. Proraso Shaving Soap
Shaving shouldn't always be the same boring routine that you carry out daily or weekly. Once you have the right tools, such as the best razors, shave creams, and soaps, then it can be quite luxurious.
However, if you have sensitive skin, shaving may be an annoying process that leaves your skin irritated and razor-burned, and when this occurs, not just any razor or shave soap can help you. Proraso's Shaving Soap is the right product for you if your skin is easily irritated. It is the best shaving soap for sensitive skin that you'll find out there.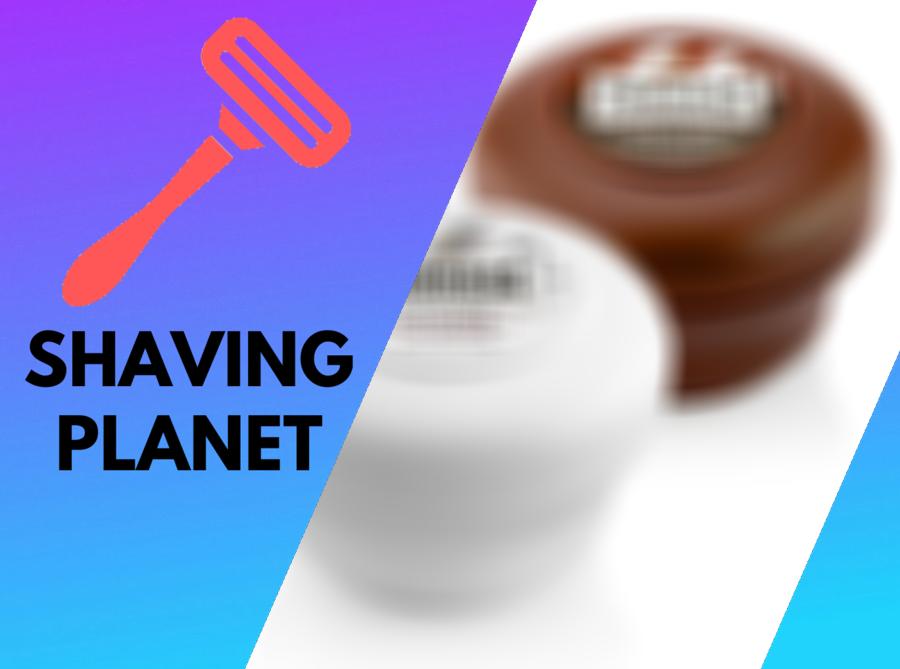 ● Performance level
Proraso shaving soap is made with a special, hot soap technique that creates a thick lather and softens up the skin and beard for a smoother and closer shave without causing nicks or cuts. The moment you apply this milf soap, you'll notice the subtle and pleasant smell that is formed by the combination of menthol and eucalyptus oil.
Proraso Shaving Soap also creates a great thick and creamy lather without much work, which is especially helpful for a closer shave.
Finally, another excellent feature to like about Proraso's Shaving Soap is its scent, which has a light combination of lime and apple. It is not too overpowering, nor is it too citrusy; instead, it contains just the right mix that doesn't make it too overpowering.
● PROS
Great for people with sensitive skin
Has a mild pleasant scent
Contains natural ingredients
Provides a closer, smooth shave and helps soften the beard
It is less expensive and last long
● CONS
The lather may not be as thick as expected
It contains Eucalyptus oil which can irritate some men's skin
If you know you have rather sensitive skin; then you should consider this soap combined with the right razors and blades. This will make your shaving experience easier and less annoying.
3. Van Der Hagen Shave Soap
After you shave, the scent isn't always the most important feature. The lather, lubrication, after-feel, and hydration are also important. A good shaving soap that can do all of these things and still leave you smelling great.
Van Der Hagen's Men's Shave Soap falls into this category of providing you with the necessary qualities of shaving soap. There are several benefits of using this shaving soap.
One of the first things you'll notice about this Luxury Scented Soap is how quickly and easily it lathers. You'll be surprised how your brush will be fully locked and loaded in less than a minute after moving a mixture of soap and water around in your shaving bowl.
Once you start shaving with it, you'll realize that it softens the beard and promotes good razor glide for a comfortable and closer, smooth shave. Not only does it leave the skin feeling soft and smooth with a great smell, but it also moisturizes.
Hypoallergenic as it is, this product will allow you to shave confidently without experiencing any allergic reaction pr other aftershave skin irritations.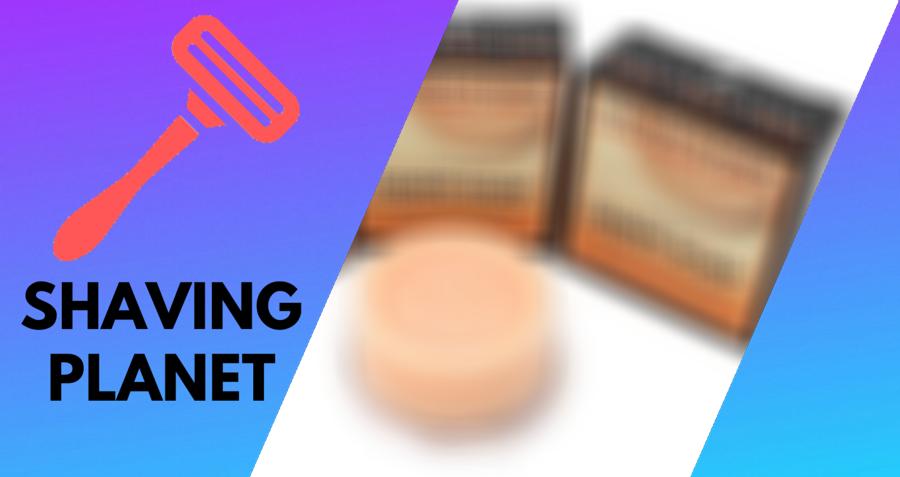 The soap's fragrance isn't as powerful as other shaving soaps; it is mild and equally noticeable. The scent may not linger or remain throughout the day, but you'll still smell great and feel refreshed after your shave and even into your afternoon. If you are looking for something that qualifies as mildly masculine, then you should consider this shaving soap.
● PROS
This soap forms a lather easily
It leaves the skin feeling soft, smooth, and silky
It provides a smooth, gentle and close shave
It contains skin-friendly ingredients
It is budget-friendly
It Has an excellent scent
● CONS
It requires a lot of water to form a lather
4. Col. Conk Glycerin Bay Rum Shave Soap
In every product category, there is always a company or brand that will market itself as a budget-friendly product. Now in the case of the shaving soap category, that budget company will be Col. Conks.
Producing a wide range of shaving products that go beyond just shaving soaps, Col. Conk also produces a glycerin-based shave soap that is under 10 dollars. This soap is extremely affordable and a product that many wet shaving beginners and even those already in the business will love to try.
● Performance
Col. Conk Shaving Soap forms a good lather to get a smooth and comfortable shave, and it is good for the skin. The soap readily forms creamy and thick foams when lathered with only a little swirling, and even after shaving, it will leave your face feeling so fresh and clean- not greasy and definitely not over-moisturized.
The Col. Conk Bay Rum scent is actually amazing with a substance that dates to several centuries ago; this is made possible by bay tree leaves. The scent is a masculine one, spicy with a hint of citrus and vanilla, and it stays with you throughout the day but without overpowering people around you because they will totally like it.
● PROS
The lather it produces is very rich, which is important for a comfortable shave
Highly moisturizing
Vegan-friendly as it contains plant-based ingredients
It is long-lasting and non-greasy
Gives a fresh and manly scent
● CONS
It can be hard to whip up a good lather, especially if you're new to shaving soap.
The lather can be too thick
5. The Art of Shaving Soap with Bowl
Now, this brand is more than just a retailer for creams, soaps, and razors. It is about a lifestyle, just like its name suggests, an art, and indeed, they have really perfected the "art of shaving" with their four-step philosophy that applies to all their products: prepare, lather, shave, and moisturize.
Yes, this shave soap comes with a rather high price but that's for a very good reason. The Art of Shaving is a brand that is interested in helping both aged and new wet shavers to achieve the best and closest shave possible.
I'll tell you one thing; if you purchase the Art of Shaving Soap, you will be happy you did. And this is not only because of the great care that they render but also due to the structure of the soap itself. The soap is formulated with glycerin and coconut oil, with other natural ingredients that are safe for the skin.
When mixed with water, the soap creates a great lather that protects the skin and the beard and allows for a very close shave and gives you clean and smooth skin. Even though it forms this really great lather, there is no need for you to worry about the product running out quickly because just a little bit will go a long way.
There is another interesting fact that makes this product even more unique; the wooden box, which is originally made from quality Teak wood, can be refilled.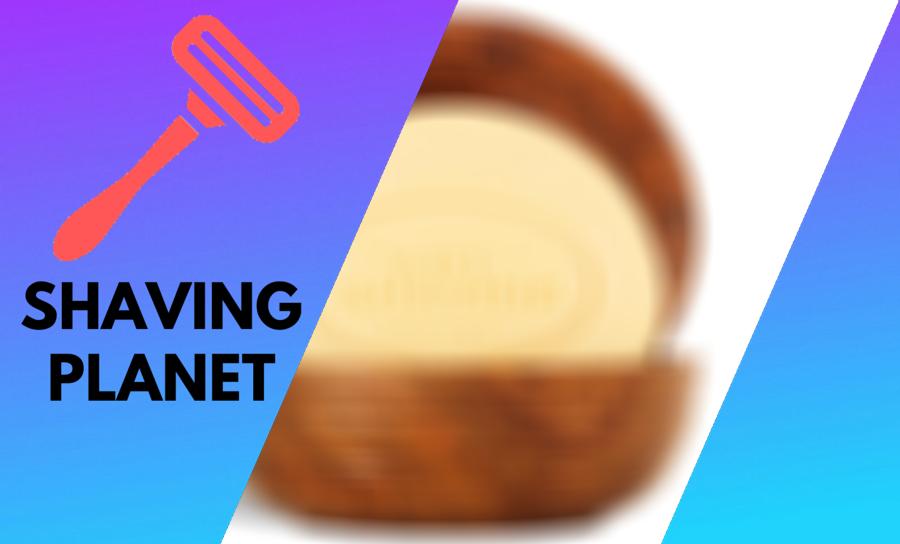 Finally, the scent of the Art of Shaving Soap is composed of sandalwood essential oil mixed with a little spicy aroma that is both calming and warm for the skin. The lingering scent is strong, but it is not overwhelming and tends to fade gradually till the end of the day.
If you like sandalwood, you will truly enjoy the woody scent that comes with using this product. Generally, when buying the Art of Shaving soap, the only real downside is the price.
But when you compare it with other products in terms of the quality of ingredients and how long the soap will last you (for TAOS soap, it typically spans around 9-12 months), the price tag really balances out quite nicely- not to mention the added bonus of refilling the container itself.
● PROS
Contains safe ingredients
Just a little amount goes a long way in giving you just enough lather
Leaves the skin looking smooth and clear
Lasts for a long time before running out
Has a strong sandalwood scent
● CONS
The price can be a little higher
Final remarks
These products on our lists are products that we think are amazing for different skin types. Of course, there are tons of excellent products available on the market; you just need to know what works best for you. We hope that this article will be helpful in your decision-making process and, finally your grooming journey. Good luck!
Top Twelve Shaving Soaps and Twelve Honorable Mentions
In the world of wet shaving, quality shaving soaps are paramount. After comprehensive evaluations and analysis, I've identified a list of the top twelve shaving soaps currently reigning supreme in the marketplace.
Some of these soaps include; Pre de Provence Men's Shave Soap, Proraso Shaving Soap, Taylor of Old Bond Street Sandalwood Shave Soap, and many more.
Additionally, honorable mentions worth considering are Colonel Conk Lime Shave Soap, D.R. Harris Marlborough Shaving Soap, and Tabac Original Shaving Soap.
• Criteria Used to Judge the Shaving Soaps
Choosing high-quality shaving soaps becomes a worthy experience when we meticulously outline the selection criteria. Importantly, the primary elements that were considered during the review include the lather quality, cushion and glide, post-shave feel, scent, packaging, and overall value for money.
• The Evolution in Shaving Soaps Landscape
One truly interesting aspect of shaving soaps is how drastically their quality dynamics have evolved over the years. Old-school English brands, once dominating this arena, have noticeably declined in quality.
On the contrary, Italian brands have risen to the occasion in recent times, exhibiting remarkable improvements, as noted in brands like Proraso and Saponificio Varesino.
• The Art of Soap-Making: Processes and Ingredients
The art of soap-making is a fascinating discipline, an amalgamation of science and creativity. The traditional method, called cold process soap-making, involves a series of precise steps. First, lye sodium hydroxide is blended with water.
Then, the lye water is mixed into oils like coconut or olive. The transformation process, or "saponification," takes place next. For a deeper insight into this process, check out this comprehensive guide on the National Institute of Health's site.
As far as the ingredients are concerned, superior soaps generally contain ingredients like tallow, lanolin, shea butter, coconut oil, and glycerin. However, what essentially separates the best from the rest is how these ingredients are balanced within the soap.
• Key to a Perfect Shaving Soap
From my experience, the best shaving soaps consistently demonstrate a balance in their formula, a perfect blend of quality ingredients in the right proportions. The harmony among the soap's fat content, moisturizing properties, lathering abilities, and scent profile results in a superior shaving experience.
• Maintaining the Ranking Amidst Changing Market Trends
The shaving market remains dynamic, with new shaving soaps being introduced regularly. Therefore, it's important to note that this list is a snapshot in time.
These rankings can change as industry trends evolve and new entrants join the market. I recommend regularly exploring and updating your shaving soap options to take advantage of these evolving industry trends.
All in all, identifying superior shaving soaps hinges on several critical factors, including the ingredients used, their proportions, and the overall balance achieved in shaving soap. Shaving aficionados should therefore remain attentive to these aspects to ensure a satisfying shaving experience.
It's heartening to note that despite the decline of some traditional brands, new players are continually entering the scene, ensuring that quality and innovation remain sizeable attributes within the shaving soap market.
• The Unbeatable Benefits of Shaving Soap
Shaving soap is undoubtedly a cornerstone in every man's grooming arsenal. It offers three primary benefits that every man will appreciate. Firstly, it permeates hairs, effectively softening them for a smoother and closer shave.
Secondly, it protects the skin by creating a lather that acts as a shield against the sharp blade, resulting in fewer razor bumps and irritation. Lastly, unlike other shaving products, shaving soap restores moisture to the skin, which prevents dryness and other skin issues.
• The Timeless Efficacy of Shaving Soaps
Shaving soap has stood the test of time, owing to its effectiveness and the unique shaving experience it offers. These soaps have been used for centuries in men's shaving routines, a testament to their reliability.
Even as the manufacturing processes and ingredients have evolved over time, the unique experience and quality brought by shaving soaps have remained constant.
• The Value of Shaving Soaps Over Shaving Creams
Shaving soaps often provide superior value compared to shaving creams. They typically have a higher concentration of moisturizers, which contributes to their capability to restore moisture to the skin.
In addition to that, shaving soaps tend to last longer than an equal amount of shaving cream, offering better value for money.
• The Convenience of Travelling with Shaving Soaps
Given today's strict travel regulations, shaving soaps have another advantage: they are TSA approved for travel. Their solid form means they don't require special packing or need to be placed in your checked baggage, taking away the worry of dealing with airport security.
• Selecting High-Quality Shaving Soaps
When it comes to selecting shaving soaps, quality is paramount. Premium shaving soaps generally have high fat and glycerin content, which contributes to their moisturizing capabilities and lather formation.
They often include natural ingredients and go through a milling process that ensures a more consistent product. Be sure to rely on trusted and well-reviewed brands to guarantee the best shaving experience.
• The Versatility of Shaving Soaps
Whether you prefer to use a shaving brush or not, shaving soaps have you covered. While brushes can help in lather formation, these soaps can also be utilized effectively without one, offering flexibility in your shaving routine.
• Exploring the World of Shaving Soaps
The shaving soap market offers an extensive range of options at various price points. Brands like Edwin Jagger Lime & Pomegranate Shaving Soap, D.R. Harris Lavender Shave Soap, and Col. Ichabod Conk Rio Grande Lavender Natural Shave Soap are a few examples of the offerings available.
• Comprehensive Guides to Shaving Soaps
If you require additional information on shaving soaps, the Shaving Guide is a comprehensive resource. This document will provide further recommendations and tips on selecting and using shaving soaps, ensuring you get the most from your shaving experience.
• Sharing Personal Recommendations
Given my lifelong experience and expertise as a traditional wet shaver, my personal recommendation would be to give shaving soaps a try. The benefits are too numerous to overlook, and the range of product options means there is a shaving soap out there that will fit your needs and budget.
Do note that the transition from shaving creams or foams to shaving soaps might take some getting accustomed to. It's a different way of shaving, but once you get the hang of it, there's rarely any going back.
Furthermore, if you are interested in learning more about the history of shaving soaps and how they are made, the New York Public Library has a rich collection of resources. From articles to old advertisements, history buffs will find exploring the past of shaving soaps an interesting journey.
In conclusion, the art of wet shaving can be significantly enhanced with the use of shaving soaps. By offering benefits like hair permeation, skin protection, and moisture restoration, they also add value by being cost-effective, travel-friendly, and versatile.
It's, therefore, no surprise that this centuries-old component of men's toiletries has resiliently withstood the test of time.
– Triple-Milled Soaps: A Higher Grade of Shaving Luxury
Shaving is more than just a daily routine; it's a ritual. At the heart of that ritual, you'll find quality soaps, such as triple-milled soaps. Highly sought-after by shave aficionados, these soaps are known to provide high-quality, superior lather.
Triple-milling is an intricate process of shaving soap production. The soap is ground, heated, then pressed no less than thrice. It not only makes the soap long-lasting but also ensures a consistent, abundant lather. This results in a smoother, seamless shaving experience.
– Embrace Variety: Hard Soap, Cream Soap, and Croap
When it comes to shaving soaps, one size definitely doesn't fit all. There are three distinct consistencies of shaving soaps to choose from – hard soap, cream soap, and croap. Each carries its unique advantages, catering to a variety of shaving preferences.
Hard soap is the traditional choice. These soaps are firm and long-lasting. Cream soaps, on the other hand, are soft and smooth. They make for an easy, rich lather that can provide great glide.
A hybrid between these two is "croap" – a semi-hard, semi-soft soap. It offers the best of both worlds, the longevity of hard soap and the creamy lather of cream soap.
– Prep Like a Pro: The Importance of Soaking the Brush
A perfect lather begins not with the soap but with the brush. It's highly advisable to soak the shaving brush in hot water before use.
This softens the bristles, making them more receptive to the soap. These moist, pliable bristles provide a more effective lather generation and a superior shaving experience.
Please be careful not to soak the brush too long or in very hot water. Damages may occur to the brush, especially if it has a wooden handle. For a more detailed guide on soaking shaving brushes, you can check the Art of Manliness's guide.
– Blooming Your Shaving Soap: The Art of Loading the Brush
Before lathering up, you may want to consider blooming your hard soap. Don't be daunted by the terminology. Blooming merely means adding warm water to the top layer of your hard soap for a few minutes prior to shaving.
The warmth and moisture from the water soften the soap, facilitating an easier and more efficient brush loading. When loading the brush, aim for a pasty consistency on the bristles. Remember, it's easier to add water later than to rectify an overly watery lather.
– Crafting the Perfect Lather: The Joy of Swirling
With your bloomed soap and pre-soaked brush, you're ready to lather. The technique is simple: swirl the brush in the soap.
Allow the bristles to collect the soap, working it in a circular motion. Keep swirling until you achieve a rich, creamy lather. The goal is to create enough lather for a comfortable and close shave.
This ritualistic swirling motion is not just practical but pleasurable as well. There's a certain satisfaction to it, watching the lather slowly come to life between the soap and the brush. It's akin to an artist watching his creation unfold.
Enjoy the process, and the end result will surely be not just a cleanly shaven face but also a well-satisfied shaving connoisseur.
• Best Shaving Soaps for Coarse Beards
For those with coarse beards, shaving can be a tricky business. However, the D.R. Harris & Co Marlborough soap is a game-changer. Triple-milled, it softens whiskers markedly, making shaving comfortable and efficient.
This English-made soap works wonders on ingrown hairs too, contributing to a smoother shaving experience. You can check the National Institute of Health for more information on how triple-milled soap is effective for coarse beards.
• Budget Shaving Soap Options
Saving some dollars on shaving soaps doesn't mean you have to sacrifice quality. The Italian Barber Cella Shave Soap offers excellent value for money. It has been used by professional barbers since 1899. This soap won't let your wallet feel the pinch and still provide a close, comfortable shave.
• Best Smelling Shaving Soaps
ENTHRALLING scents can transform a daily routine into something much more delightful. The Stirling Noir Shave Soap does just this. Made with beef tallow, it entices a scent similar to Drakkar Noir, adding a luxurious touch to your grooming regimen.
• Upgrade Shaving Soap Options
In spite of being a bit pricey, the Antica Barbiera Colla Almond Oil Shaving Cream is worth considering as an upgrade option. This premium soap infuses smoothness into the shave and leaves a lingering nutty scent. Its superior quality can elevate your shaving experience to new heights.
• Classic Shaving Soap Picks
Embracing the glory of bygone eras, the Antonio Puig Tabac Original by Maurer and Wirtz is a classic pick indeed. It's not just the classic lavender and citrus scent. The soap is also optimized for use with straight razors. It is a timeless choice for connoisseurs of traditional shaving.
• Best Day-to-Day and Travel Shaving Soap
The Williams Mug Shaving Soap deserves a special mention here. This soap keeps skin moist and provides a quick and easy lather. Whether it's for day-to-day shaving or when you're on the go, this soap is ideal for hassle-free grooming.
• Best English-Made Shaving Soap
When it comes to English-made shaving soaps, Taylor of Old Bond Street Sandalwood Shaving Soap holds a special place. This hard soap provides a vivid shaving experience and works wonderfully with safety razors. The sumptuous scent of sandalwood contributes to making this soap a quintessentially English pick.
• Best Overall Shaving Soap
If you want to enjoy a blend of quality and affordability, the Proraso Shaving Soap in a Bowl is your best bet. Made in Italy, this soap is free from parabens, artificial colors, and mineral oils. It strikes the perfect balance between performance and value, earning it the title of best overall shaving soap.
• Premium Shaving Soap Picks
Treating yourself to a premium experience doesn't hurt sometimes. The Antica Barbiera Colla Almond Oil Shaving Cream is a robust contender for the premium pick category. Made with luscious almond oil, this high-end soap radiates luxury with its smooth shave and aromatic scent.
I highly recommend checking out RazorPedia for a guide on the best safety razors that pair perfectly with these shaving soaps. Remember, combine a fantastic soap with a top-notch razor, and you're well on your way to the best shave of your life!"
• The Benefits of Shaving Soaps for Dry or Sensitive Skin
Shaving soaps can work wonders for those who have dry or sensitive skin. They generally contain added fats obtained from plant or animal sources and glycerin, which provide much-needed smoothness and lubrication to the skin.
This characteristic makes them a go-to choice for individuals seeking a less irritating shaving experience.
• Protection and Hydration – The Key to Great Shave
My experience with shaving soaps assures me that selecting the right shaving soap offering both protection and hydration to sensitive skin can significantly improve shaving results.
It shields the skin by providing an additional layer of protection, thereby reducing irritation. Simultaneously, it assists in maintaining skin moisture, which is necessary for those with dry skin.
• Evaluation of Seven Superior Shaving Soaps
Acquiring the best shaving soap could be a pursuit of trial and error. Well, fret not. I have made it easier for you by assessing seven of the best shaving soaps, namely – Floris No.89 Shave Soap, Col.
Ichabod Conk Bay Rum Shave Soap, Badger Balm Shave Soap, Henry Cavendish Gentleman's Shave Soap, Gentleman Jon Shave Soap, Taylor of Old Bond Street Shaving Soap, and The Art of Shaving Sandalwood Shaving Soap.
My testing strategy was pretty straightforward. I utilized a wet brush made with badger hair and a standard shaving bowl for each soap.
• The Determining Factors
While carrying out the assessment of each shaving soap, I extensively considered three key factors – smoothness, irritation, and potential for tonal changes on the skin.
Smoothness helps glide the razor seamlessly. Irritation measurement can help understand how skin-friendly the soap would be, and lastly, tonal changes on the skin signify the after-effect, which is equally important to consider.
• Floris No.89 Shave Soap – For Luxurious Shaving Experience
Renowned for its unique and timeless scent, the Floris No.89 Shave Soap offers an immersive shaving experience. It's known for offering a rich lather which is an added advantage. This soap brings an old-world charm to your shaving routine, and the post-shave skin feel is alone worth giving a shot.
• Col. Ichabod Conk Bay Rum Shave Soap – For Traditional Shave Seekers
The spicy and warm scent of the Col. Ichabod Conk Bay Rum Shave Soap adds a touch of ruggedness to your shaving routine. Its easy lathering and lubrication deserve a special mention. It's a gem that traditional shave-seekers would enjoy.
• Badger Balm Shave Soap – For Nature Enthusiasts
Enriched with natural ingredients, the Badger Balm Shave Soap is an absolute delight for nature enthusiasts. With the pleasant scent and luxurious lather, it can help to get a smooth shave while keeping your skin supple and soft.
• Henry Cavendish Gentleman Shave Soap – For the Refined Shave Experience
The Henry Cavendish Gentleman Shave Soap provides a refined shave experience. The moisturizing properties of shea butter captured my attention. If you're looking for a shaving soap that can assist you in achieving glamorous results, this might be your final stop.
• Gentleman Jon Shave Soap – For Minimalist Shave
Simple and effective, the Gentleman Jon Shave Soap is perfect if you're in favor of something less extravagant but equally effective. It creates a thick lather that helps in preventing razor burn and nicks.
• Taylor of Old Bond Street Shaving Soap – The Classic Shave Buddy
This is one shaving soap that never goes out of style. Known for its impressive slickness and post-shave skin feel, Taylor of Old Bond Street Shaving Soap is a classic that every gentleman must try.
• The Art of Shaving Sandalwood Shaving Soap – For Soothing Sensation
Last but not least, The Art of Shaving Sandalwood Shaving Soap is a soap that gives you a soothing sensation with its calming sandalwood scent. It provides an impressive lather and leaves the skin feeling smooth and moisturized after a shave.
• Incorporate Shaving Soap into Your Routine
In conclusion, I recommend incorporating shaving soap into your routine for a more luxurious and skin-friendly shaving experience. It can considerably enhance your grooming sessions by making them much smoother, more gratifying, and less skin-irritating.
For more shaving guidance, the American Academy of Dermatology offers a detailed guide to shaving that I find useful.
Quality Shift in Soap Brands
In recent times, we have seen a rather noticeable shift in the quality of shaving soaps in the market. While old English soap brands seem to face a decline in quality, Italian soaps are showing remarkable improvement. To understand these phenomena, close observation of the differences in soap-making processes and ingredients is essential.
• Soap-Making Processes
The two primary methods of soap-making are the hot process and the cold process. Each process yields unique results in terms of soap quality and texture.
Hot-process soap-making utilizes an external heat source to accelerate the saponification process. The faster approach results in a shorter curing time and a soap with a more rugged, rustic appearance.
In contrast, the cold process is a method where heat is not applied to speed up saponification. This allows for greater artistic flexibility in creating intricate designs, although it requires a longer curing period across several weeks.
• Soap Ingredients: Tallow vs. Vegetable-Based
A vital aspect of the soap-making industry is the choice of base. These are tallow-based soaps and vegetable-based soaps.
Tallow-based soaps have been the classic choice for shaving soaps for ages. They are known for their superior lubrication, slip, and moisturizing properties, vital characteristics that offer a smooth shaving experience.
On the other hand, vegetable-based soaps, using ingredients like palm and coconut oils, serve as a vegan and cruelty-free alternative. These soaps also produce rich, creamy lathers and are easy on the skin.
• Essential Criteria for Quality Shaving Soaps
Beyond processes and ingredients, several criteria make a shaving soap stand out. This includes providing a superior shaving experience, easy lathering, and a good post-shave feel. Also important is the variety of scents, availability, and price point.
• Best Shaving Soaps
Based on these criteria, the top 12 shaving soaps esteemed by shaving enthusiasts are Ariana & Evans, Barrister and Mann, Captains Choice, Caties Bubbles, Grooming Dept., Mikes Natural Soaps, Noble Otter, Phoenix Artisan Accoutrements, Stirling Soaps, Southern Witchcrafts, Wholly Kaw, and Zingari Man.
These brands consistently offer both tangible product quality in terms of performance parameters and intangible brand value in terms of product variety, availability, and pricing.
• Honorable Mentions
There are also brands that deserve an honorable shout-out for their efforts. These are Chiseled Face, Cooper & French, Declaration Grooming, Eleven, Ethos Grooming Essentials, Murphy & McNeil, Officina Artigiana, Saponificio Varesino, Shannons Soaps, Tallow + Steel, Wet Shaving Products, Wickham Soap Co.
All these brands have unique selling points that resonate well with different users.
• Special Cases
Maintaining a unique market presence through selected soaps in the market are special cases like DR Harris, Henri et Victoria, Martin de Candre, Mitchells Wool Fat Shaving Soap, and Proraso. These soaps have a remarkable impact on the users and, thus, stand out in their unique ways.
In the world of grooming, quality can sometimes be subjective. Therefore, this article invites you all to share your favorite shaving soaps based on your experiences. As time progresses, new brands and formulas will surely emerge, which will lead to updates to this list of respected soaps.
Stay tuned for updates, and as always – happy shaving!
• Budget-Friendly Shaving Soap Options
When on a budget, you might want to consider options like Van Der Hagen and Colonel Conk shaving soaps. Known for their affordable price point without sacrificing quality, these soaps are perfect for individuals who want a smooth and comfortable shave without breaking the bank.
• The Art of Shaving Sandalwood Cream
For grooming enthusiasts, The Art of Shaving Sandalwood Cream is a must-try. This cream delivers a decadently smooth and silky texture complemented by rare scents. Its rich formula allows your shaving blade to glide effortlessly, reducing the risk of nicks and cuts.
• Mitchells Wool Fat Shaving Soap
If you're after a luxurious lather, Mitchells Wool Fat shaving soap won't disappoint. This tallow-based formula is renowned for its ability to soften beard bristles and create a slick lather. I would personally recommend this for individuals with coarse beards to make the shaving process easier.
• Geo F. Trumper Coconut Oil Shaving Cream
Those who prefer lighter and fresher scents should give Geo F. Trumper Coconut Oil shaving cream a shot. Enriched with nourishing coconut oil, not only does this shaving cream provide an enjoyable shaving experience, but it also takes great care of your skin. You can check the Harvard Health blog for more on the benefits of coconut oil.
• Captains Choice Bay Rum Shaving Soap
Standing out with its proprietary scent, Captains Choice Bay Rum shaving soap offers a unique fragrance with a hint of pineapple. It comes in a specially designed container that prevents loss of lather, making every shaving session a breezy experience.
• Lather & Wood Shaving Soap
For lovers of artisan products, Lather & Wood shaving soap might just be what you're looking for. This shaving soap is handcrafted in small batches and made with tallow and shea butter, delivering a thick, nourishing lather that is guaranteed to elevate your shaving routine.
• Arko Shaving Soap: A Barbershop Classic
No shaving soap list would be complete without the mention of Arko. This barbershop classic is known for its fresh, lemony scent and its impressive lathering ability in any water condition. I'd recommend this classic shaving companion for those who appreciate vintage grooming products.
• Tabac Shaving Soap
Offering a creamy lather, Tabac has managed to captivate many with its rich and robust offering. It comes in a ceramic container, providing a sustainable alternative to plastic containers. Those conscious of their environmental footprint would appreciate this blend of luxury and sustainability.
• Finding the Perfect Shaving Soap
There's no one-size-fits-all shaving soap. Every option has unique performance benefits, scents, and consistencies. You need to find the one that best suits your needs and preferences.
Whether it's the luxurious lather of Mitchells Wool, the vintage charm of Arko, or the eco-friendly container of Tabac, the right shaving soap is out there waiting for you.
In all these recommendations, remember that the best shave not only comes from the quality of the soap but, more importantly, from the skill and technique of the user. Practice makes perfect, and over time, you'll master the art of a smooth, comfortable shave regardless of the razor or soap you use.
For more tips on improving your shaving technique, you can refer to guides provided by trusted sources such as Cornell University's College of Agriculture and Life Sciences. Happy shaving!
– The Chemistry of Shaving Soaps
Shaving soaps are unique products formulated specifically for a morning ritual that many undertake. Good shaving soap is a mix of carefully selected ingredients, primarily fats derived from plants or animals and sometimes also glycerin.
The composition ensures a smooth consistency and offers protective lubrication for the skin, maintaining hydration during and after its use. To understand the science behind this, Harvard University provides comprehensive information on the chemistry of fats and glycerin.
– The Prime Seven: Shaving Soaps for Hydrated Skin
The market saturates with countless shaving soaps, which might overwhelm someone leading to subpar choices. Not all shaving soaps consider skin protection and hydration a priority, but here are the top seven:
Floris No.89
Col. Ichabod Conk Bay Rum Shave Soap
Badger Balm Shave Soap
Stirling Soap Co. Shave Soap
Gentleman Jon Shave Soap
Truefitt & Hill Shave Soap
The Art of Shaving Sandalwood Shaving Soap
Each one of these shaving soaps goes above and beyond, ensuring each stroke with the razor is smooth and skin-friendly.
– A Proactive Testing Routine
To ensure authenticity, I put my skin through a rigorous testing routine with each of these soaps. I shaved every two days, repeating the process at least twice using a wet brush. This method ensured that the soaps did not just shine on the surface but delivered results with repeated use.
The objective of this round of testing was to evaluate two critical factors. First, I assessed how smooth each soap left the skin post-shave. Second, I watched out for any possible irritation or potential for tonal changes on my skin.
– Appreciating the Unique Benefits of Shaving Soaps
The shaving soap realm is not just about producing a comfortable shave. It extends to consider the needs of those with more sensitive skin types. Dry or sensitive skin can turn the pleasurable process of shaving into a daunting task full of discomfort, but the right shaving soap makes all the difference.
Over the trials, I have recognized an enlightened truth – shaving soaps are not a luxury but a necessity. They safeguard skin health and hydration, making the shaving process more comfortable and rewarding.
The seven shaving soaps listed here are not randomly chosen after a sporadic trial. They stood up to scrutiny, over and over again, proving themselves to be the ideal shaving soaps prioritizing skin protection and hydration.
– Switch to a Shaving Soap Today
Conventional products can strip the skin of its essential oils, leading to dryness and sensitivity. Make the switch to one dedicated to protecting and hydrating your skin, and you won't look back.
After this series of rigorous tests and evaluations, I wholeheartedly can recommend the above-listed seven shaving soaps. The unique formulation of these soaps can build up a protective layer on your skin without compromising on the so-desired hydration. The difference you will notice in your shave and post-shave skin texture and comfort will undoubtedly impress you.
Whether you have dry, sensitive, or any other skin type, give these shaving soaps a go and experience a new level of skin comfort and protection.
The Significance of Using Quality Shaving Soap
Even in a world where men often prioritize expensive razors, shaving soap wields unparalleled significance. Neglecting the use of proper shaving soap typically results in unpleasant nicks and cuts. A good shaving soap not only ensures a pleasing shave but also maximizes the effectiveness of your razor.
Shaving soap provides that essential slick layer of protection between the blade and your skin, minimizing injuries and irritation.
Glide and Visibility with Shaving Soap
The best part about shaving soaps is that they facilitate the blade to glide more smoothly on your skin. Shaving soaps are generally more transparent than other types of creams or lotions. This increased visibility can make all the difference while achieving that perfect shave.
Long-lasting and Moisturizing Benefits
Shaving soaps are known for their longevity. You will get more shaves out of a single pot of shaving soap than a can of foam. The oils in shaving soap also help to moisturize the skin, akin to the post-shave care provided by a shaving cream.
Evaluating the Best Shaving Soap for You
When it comes to choosing the right shaving soap, consider focusing on three factors: ingredients, lather, and scent. Reliable products usually involve ingredients like tallow, fatty oils, and hydroxides. 
Skin Deep, a searchable database of toxic ingredients in cosmetic and personal care products, may help you avoid harmful elements like parabens, silicon, and mineral oils. A worthy shaving soap should deliver a durable, thick lather and sport a pleasant aroma.
Variety in Shaving Soaps
Shaving soaps are available in various forms, like puck soaps, bowls, and triple-milled soaps. Puck soaps are hard and dense, making them great companions for travel and a cinch to fit into any bowl or mug.
Bowl soaps, on the other hand, are a touch of convenience as they eliminate the need for an extra bowl or mug for the brush. Triple-milled soaps are refined for enhanced quality and longevity.
Top Shaving Soap Picks
Numerous shaving soaps cater to different preferences and budgets. As a shaving soap connoisseur, I have my list of favorites:
For coarse beards, I recommend Proraso Shaving Soap in a Bowl.
Italian Barber's Cella Shave Soap is a fantastic budget choice.
Stirling Noir Shave Soap wins the day with its exceptional scent.
Antonio Puig Tabac Original by Maurer and Wirtz is a worthy upgrade.
Williams Mug Shaving Soap is a classic and consistent performer.
Taylor of Old Bond Street Sandalwood Shaving Soap sits on top as the overall star.
I also highly rate D.R. Harris & Co Marlborough as an excellent product from England.
If you want a touch of luxury, Antica Barbiera Colla Almond Oil Shaving Cream is my pick for a premium experience.
The Perfect Shaving Soap Requires the Right Razor
Completing a superior shave with the perfect soap naturally drives attention toward the need for a quality razor. To enhance your shaving results, don't forget to explore well-suited safety razors. Combined with the right soap, a smooth and refreshing shave awaits.
– The Phenomenon of Shaving Soap
Shaving soap, an enduring classic, is specifically formulated to bring forth an ideal shaving experience. Its undeniable charm lies in the fact that it simultaneously protects your skin while softening your facial hair, delivering a closer and more comfortable shave.
– The Triple Power of Shaving Soap
With its unique formulation, shaving soap triumphs over regular soaps and lends three primary benefits to its users.
1. Permeating Hairs: Shaving soap delicately penetrates each hair on the face and prepares it for the razor's touch, lending an easier, smoother shave.
2. Protecting Skin: It forms a protective layer on the skin, reducing the risk of nicks and cuts. This prevents post-shave irritation and maintains a healthy skin texture.
3. Restoring Moisture: Unlike many other shaving products, shaving soap replenishes the moisture your skin loses during the shave, leaving you with hydrated and supple skin post-shave.
– Historical Journey of Shaving Soap
Shaving soap's history is a captivating tale that's as old as the tradition of shaving itself. Unlike contemporary shaving creams and gels, shaving soap carries the grandeur of ancient times. Its prestige is not unfounded.
It assures a rich, warm lather that not only improves the shaving experience but also nourishes the skin, unlike any other counterparts.
– Mastering the Art of Choosing Shaving Soap
Choosing a quality shaving soap is an important task. Keeping the following tips in mind can guide you through this process:
1. High Fats and Glycerin: A high fat and glycerin content in your shaving soap ensures well-moisturized skin and a smooth shaving experience.
2. Natural Ingredients: Opting for natural ingredients over synthetic ones protect your skin from harmful chemicals and reduces the risk of allergic reactions.
3. Reasonable Pricing: A quality shaving soap doesn't have to burn a hole in your pocket. Reasonably priced shaving soaps provide the same benefits as pricier alternatives.
– Trusted Brands and Fragrant Scents
Personal preference plays a significant role in choosing the right shaving soap. It's wise to stick with trusted brands that have received positive reviews for their quality and performance. In addition, scent matters. Choose one that you enjoy to uplift your shaving routine with a hint of luxury.
– The Proper Use of Shaving Soap
The way you use shaving soap can greatly impact your shaving experience. Following step-by-step instructions ensures you make the most out of your product.
Wet your shaving brush with warm water.
Swirl it over the soap to create a lather.
Apply the lather to your face, using the brush to raise the hair.
Start shaving with a sharp, clean razor. Reapply soap as needed.
Rinse with cool water after shaving, then pat your skin dry.
– Demystifying Shaving Soap: FAQs
Before or after purchasing shaving soap, many questions might come to mind. Below we address some of the most common FAQs:
1. Can I use body soap instead of shaving soap?
Although body soap creates lather, it's not as effective or safe as using shaving soap, which is specifically created to protect the skin during shaving.
2. How long does a shaving soap last
A good-quality shaving soap can last anywhere from 2 to 6 months, depending on your frequency of shaves and proper storage of the soap.
3. Can I use shaving cream instead?
Shaving creams are a quicker alternative, but they don't hydrate or protect the skin as efficiently as shaving soaps.
– My Recommended Shaving Soaps
After years of experience and countless trials, these are my top recommended shaving soaps:
Mitchell's Wool Fat Shaving Soap: Made from natural ingredients, it leaves your skin feeling incredibly smooth and hydrated.
Taylor of Old Bond Street Shaving Soap: Coming in multiple scents, it creates a luxurious, calming shaving experience.
Proraso Shaving Soap: Affordable and reliable, it's the perfect choice for anyone looking for a classic shaving soap.
For more information about shaving and its practices, the American Academy of Dermatology Association is a fantastic resource.