Can wet shaving help reduce acne?
If you are in your teens, your 20s, or your late years, you probably would have dealt with acne at some point in your life.  In fact, you might still be dealing with it now and that's okay.
Acne is a skin problem that is usually difficult to deal with and it can also be painful, persistent, and outright ugly. For different people, acne hits differently. There are certain people that only experience minor breakouts that occur periodically, while other people experience severe acne breakouts such as cystic acne, which is very difficult to get rid of because cystic acne tends to leave unsightly scars. Severe acne breakouts are often quite difficult to treat and may require prescriptions from a dermatologist or a medical professional.
Can wet shaving help reduce acne?
It is not likely that anything other than medication will be effective in treating acne. But wet shaving can still help to provide a good way of maintaining healthy skin. When you manage your skin properly, it is only natural that your face begins to look and even feel fresh and healthy.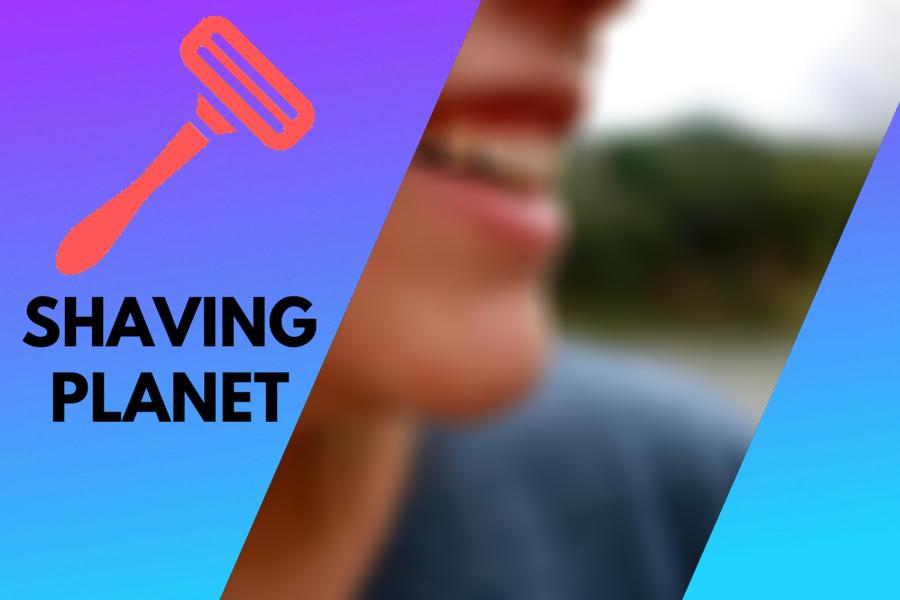 Now regardless of your age or how severe your acne turns out to be, trying to shave an acne-prone skin can be really frustrating. But not to worry, in this article, we have taken out time to provide you with some essential tips on how to handle shaving with acne. Do you want to know how wet shaving can reduce acne? Do you need tips on how to go about it and other methods to apply? Don't look too far, instead just follow closely-the rest of this article.
Tips on how to shave with acne
Before You Shave
Before you begin to shave, the are some steps or procedures that you should carry out. Not only will they help make shaving easier, but it will be more effective.
1. Exfoliate First.
As mentioned above, every shaving routine requires some sort of preparation. However, if you are shaving with acne, then there are some additional steps and care that you should follow. Usually, acne breakouts occur as a result of the buildup of dirt and oil in the pores of the skin, while shaving is the process of applying shaving cream, shave soaps or gel to the face, which in the long run only clogs the pores further. Hence, before your shave, it is very necessary to exfoliate thoroughly to get rid of dead cells or dirt that may have clogged the pores. This will not only help clean out your pores, but it will also prevent further growth of bacteria on your skin.
There is a bright side to this actually- there are several brands and types of cleansing products available on the market and different online stores. However, you may need to try out a few of them to find out which one works best for you. Once you can find the product you like, ensure you make it a part of your wet shaving routine and use it at least once a day.
2. Don't Pop it.
It is safe to assume that when most people find a pimple, it is almost an immediate instinct to try to pop it. Now, this does more harm than good, because not only does it cause redness and inflammation from the constant pressure of trying to pop it, it also spreads bacteria all over the skin, which leads to more breakouts and damage to the skin.
3. Pre-Shave Preparation. 
Some men have gotten used to applying a pre-shave oil before their shave. What a pre-shave oil does is that it allows the razor to glide smoothly across the skin, which in turn reduces pressure and friction on your skin. It is important to know that the more pressure and friction caused by shaving, the more prone you are to breakouts. So make sure you give a pre-shave oil a try to see how it can reduce acne breakouts and improve your overall shave.
4. Lather Up. 
By preparing a good lather (using your shaving soap and some water), you can actually improve acne. Just like your pre-shave oils work, shaving cream or gel products usually create lather which helps the razor to glide smoothly across the skin. This will definitely reduce the probability of irritation on your skin and prevent acne from worsening. Apart from shave creams and gels, you can also use a shaving soap that has Vitamin E and glycerin to help soothe the skin and ultimately reduce acne. However, try to reduce the usage of many products that contain glycerin as this can dry out skin, hence making shaving even more painful and uncomfortable. If this occurs, make sure you use moisturizers.
5. Use the Right Razor. 
Now, this is a very important one. The type of shaver you use can either help reduce or worsen acne. For instance, using a modern multi-blade razor isn't always the best idea if you are suffering from acne. Using these types of blades and razors can cause irritation, outbreak of pimples, and even spread bacteria across the skin. Therefore it is important to avoid using razors that have more than two blades.
During And After Your Shave
Since you have prepared your skin for a shave, you need to be cautious when shaving. Here are since tips to consider when you're shaving with acne:
Avoid passing the razor over areas with pimples
Shave with the grain
Reduce pressure that you put on the razor
These above tips are simple methods that can help improve your shave as well as the way your skin looks and feel.  After your shave, there are some things that you should do also.
Rinse the razor blade with rubbing alcohol right after you finish your shave
Try to use an alum block on your skin
Make use of a cleanser that contains benzoyl peroxide or salicylic acid.
Of course, no shaving is as enjoyable if you are dealing with acne. And depending on how severe your acne is, shaving might not be a complete cure to it, but how you shave before, during, and after, can definitely help improve it.
This may seem odd but another way to improve your skin and reduce the incidence of acne breakouts is to consider shaving less often. For a lot of people, this may or may not be an option, but if you can try to go a few days without shaving, and grow out a little scruff, then this can help improve your skin.
Most importantly, if you are dealing with severe acne, then it may be important for you to consider paying a visit to your skin physician or even a dermatologist for a prescription.
How Wet Shaving Can Help Reduce Acne (if carried out correctly)
You may have heard that shaving often increases the outbreak of acne. That's not totally wrong, but the best way to combat this is to take a more careful approach to wet shaving and also develop a consistent shaving habit. If you take your time when shaving and if you allow the experience to be more of a pleasure than a regular chore, you will definitely notice the effects for a smooth and good looking skin.
Another important step to any acne routine is having a great moisturizer. A moisturizer does several important things, of which include
Stopping the oil glands of the face from secreting excess oil- because it rehydrates your face after washing it
 It wouldn't clog pores (non-comedogenic)
Ideally, your moisturizer should have an acne busting ingredient.
Another usual cause of acne on the facial area is razor burn, which can be unsightly in its own right. However, you can actually prevent razor burn as well as acne by making sure you shave every day and in the right way. This will mean that your skin (and facial hair) is much easier to maintain.
So, make sure you take out enough time in a day to shave, especially after a shower which is when the skin is less sensitive. You can easily do this by getting into the habit of using hot water and steam to first soften the hairs, then massaging lather onto the face. If you are someone with particularly sensitive skin, this will provide your skin with the right amount of moisture it needs, which ultimately helps to reduce and keep acne away.
In summary, acne is a common part of growing up, affecting about 94 percent of teenagers. For many men, this skin condition often continues into adulthood. Now for those that have severe cases, it is not likely that anything other than medication will be of use in treating acne, but wet shaving can still help to provide a good way of maintaining healthy skin. When you manage your skin properly, it is only natural that your face begins to look and even feel fresh and healthy.
The formation or outbreak of acne, which is usually as a result of blockages in pores and follicles, can be made much worse when the skin is left oily and clogged with dead skin cells. So a healthy habit is very much advised, as well as the practice of wet shaving.
Conclusion
We hope that this article has been helpful in reducing acne. We wish you good luck with your shaving journey!
The Confusion Between Acne and Wet Shaving
Wet shaving doesn't directly result in acne. Rather it could lead to folliculitis, a condition that mimics the appearance of acne breakouts.
The line distinguishing folliculitis from an acne breakout is rather thin, but one can spot the difference through the presence of itchiness and pain, common in folliculitis but not in acne. When in doubt, it is wise to consult a reputable dermatologist for the correct diagnosis.
• Tools and Techniques for a Smooth Shave
The right tools and correct shaving techniques play a crucial role in minimizing skin irritation. A fresh and sharp blade is best for achieving a close shave with minimal irritation.
Moistening hairs before shaving is another helpful step, as it softens them, thus making the shaving process easier and less likely to irritate the skin.
Shaving creams designed for sensitive skin can also enhance your shaving routine, offering extra protection against skin irritation. Lightly shaving in the direction of hair growth while avoiding direct contact with pimples or acne prevents nicks and the potential aggravation of pre-existing skin conditions.
It's worthwhile to remember to rinse the blade after each stroke; this is a simple way to even further reduce the potential for irritation and bumps.
• Taking Precautions with Pimples and Acne
One must steer clear from shaving off pimples as this could not just cause discomfort but could potentially aggravate acne. For effective removal of all traces of shaving cream, using a gentle cleanser post-shaving is recommended.
Following up with a moisturizer replenishes the skin's moisture, helping it maintain a healthy appearance. For cases of severe acne, it is advisable to seek dermatological advice.
• Adjunctive Measures for Skin Health
For individuals struggling with skin condition issues, shaving less often and allowing a beard to grow for a few days can greatly improve skin health. A specially-formulated moisturizer, preferably with an acne-busting ingredient, makes a significant difference in any acne routine.
It works two-fold: preventing excess sebum secretion by the oil glands and replenishing hydration without clogging pores. Shaving every day, and more importantly, doing it the right way, can prevent common problems like razor burn and acne.
• Making the Most of Your Shaving Routine
To soften hair and prepare the skin for a less trying shave, consider shaving after a shower, where the steam provides the right amount of moisture for sensitive skin. Massage a lather of shaving cream onto your skin to further enhance the experience.
Developing a consistent shaving habit and allocating ample time for each shave, leading to less hurried strokes, yields better results and smoother and healthier-looking skin.
In conclusion, proper shaving techniques combined with the right creams and aftercare go a long way in promoting healthy skin. The process may be meticulous, but the results are well worth the effort.
• Managing Acne-Prone Skin in Shaving
As a person with extensive experience in skincare, I have come to understand that individuals battling cystic acne should avoid shaving whenever possible. This helps to minimize irritation, which typically exacerbates inflamed and painful acne [1].
• Importance of Proper Skin Preparation
When shaving becomes necessary, proper skin preparation is crucial. Using exfoliating cleansers helps remove dead skin cells and unclog pores. This prepares your skin for a smoother shaving experience.
In addition to exfoliation, I strongly recommend applying a moisturizer that is formulated for acne-prone skin. This softens hairs ensuring a gentler process.
• Using a Warm Washcloth
You can further prepare your skin by placing a warm washcloth on your face. This added step softens not only the skin but also the hair, making the shaving process easier and less likely to cause irritation.
• Incredible Benefits of Acne-designed Shaving Creams or Gels
When you are ready to shave, I would suggest using shaving creams or gels that are specifically designed for acne-prone skin. Such products are typically formulated to be gentle and non-irritating, providing a protective layer between your skin and the blade.
• Choosing the Right Razor
Your choice of razor can have a direct impact on your skin. Razors with sharp, closely spaced blades can minimize skin irritation. The sharper the blades, the less pressure you'll need to apply, reducing the chances of nicks and cuts.
While shaving, it is essential to avoid pimples whenever possible. If you have to shave over them, be sure to use only light strokes.
• Post-shaving Care
After shaving, I recommend washing your face with warm water to remove any remnants of shaving cream or dead skin cells. Finish the routine by moisturizing your face. This soothes and hydrates the freshly shaved skin.
Less frequent shaving could also be beneficial for keeping your acne under control, allowing your skin more time to heal between shaves.
• Using a Shaving Brush
Those of you with oily and acne-prone skin might find a shaving brush particularly useful. This tool works well to prevent ingrown hairs and further irritation.
• The Risks of Improper Shaving With Acne
Improper shaving techniques with acne can do more harm than good. They can aggravate breakouts and even cause long-term scarring [2].
• Why Correct Skin Preparation and Shaving Techniques Matter
The good news is correct skin preparation and shaving techniques can make the shaving process less irritating or damaging for acne-prone skin or during a breakout.
• Consultation with a Dermatologist
If your acne is deep, painful, or open, I strongly advise consulting with a dermatologist. They can guide you on the best shaving practices and provide targeted treatment for your acne [3].
By following the above tips, you can effectively manage your acne-prone skin even when shaving. Always remember that every skin type requires a unique approach, so listening to your skin and understanding its specific needs is crucial for its overall health.
The Risks of Shaving Over Pimples
Shaving over pimples can result in a host of skin issues. These may include raw, red, and burning skin, as well as potential infection or even scarring. While dealing with acne is undoubtedly challenging, taking specific steps when shaving can reduce the risk of exacerbating these conditions.
• The Drawbacks of Multi-Blade Razors on Inflamed Skin
It's important to understand the role your tools play in skin irritation. Using a multi-blade razor on acne-prone skin can create unnecessary friction and cause further irritation. This is particularly impactful if your skin is already inflamed or sensitive due to acne.
Recommendation: Consider switching to a single-blade razor or an electric razor. These options tend to cause less irritation, making them a safer choice for acne-prone skin.
• Why Opt for a Trimmer
Another tool that might be useful for individuals with acne is a trimmer. Using a trimmer instead of a razor can significantly reduce the risk of friction burn. Hence, it can ultimately be gentler on the skin. This is, again, particularly beneficial for those already dealing with the daily challenges of acne.
• Identifying the Skin Condition Before Treating It
A crucial step in dealing with skin issues is correctly identifying the problem. An essential point to note is that bumps and pimples on the face need to be correctly identified as acne before implementing shaving techniques specific to acne-prone skin.
Recommendation: If you're unsure about the nature of your skin condition, it's always advisable to consult a physician for a proper diagnosis. This simple step could save you from potentially worsening your skin condition through incorrect treatment.
• Establishing An Acne Treatment Routine
Having a dedicated acne treatment routine in place is crucial for preventing breakouts and improving the skin's overall health. Such a routine would typically involve using specific products regularly to combat acne and promote healthier skin.
Recommendation: Look for over-the-counter acne products, such as cleansers, toners, and creams, specifically designed to tackle acne. Consistent use of these products can often yield significant improvements in skin conditions.
• When to Seek Professional Help
Sometimes, over-the-counter acne solutions may not provide the results you seek. If that's the case, consider visiting a dermatologist. They can analyze your particular skin condition and prescribe specific medications that may be more effective.
• The Importance of Gentle Skin Treatment
Regardless of the specific acne problems you're dealing with, always remember to treat your skin gently. Refrain from picking at or popping pimples, as this can lead to scarring. Instead, maintain a soothing skincare regime and allow your skin to heal naturally.
For more information on acne treatment, visit the American Academy of Dermatology website, a trusted non-commercial source that provides detailed information on a variety of skin conditions.
Understanding the Role of Niacinamide in Post-Shave Moisturizers
Niacinamide, often included in post-shaving moisturizers, protects the skin barrier. This is a critical piece of information often understated.
It's crucial to know that niacinamide is an effective agent in reducing inflammation and decreasing the risk of infection. For a detailed breakdown of niacinamide's benefits to the skin, check this resource from the National Library of Medicine.
Significance of Warm Water Pre-Shave
Washing your face with warm water before shaving is not just for achieving a closer shave. An equally important benefit of warm water is its ability to open up pores. This process makes it considerably easier to remove dirt and oil from the skin, keeping it clean and healthy.
Why Use a Gentle Cleanser Instead of Bar Soap
While bar soap might be a traditional choice for many, it's not particularly ideal for facial skincare. The downside of using bar soap on the face is its tendency to be drying and irritating.
Instead, it's recommended to use a gentle cleanser designed for the face. These cleansers help maintain a healthy pH balance and play a significant role in controlling acne breakouts.
Importance of Choosing the Right Shaving Cream
The role of shaving cream in maintaining clear skin cannot be overlooked. It's particularly relevant for people with acne-prone skin. However, not just any shaving cream will do the trick.
Opt for shaving creams without fragrance and those that are non-comedogenic. They prevent clogged pores and further avoid acne breakouts.
The Advantage of High-Quality Single or Double Razor
A high-quality razor blade is essential for a clean shave. While the market is flooded with many multi-blade cartridges options, those with acne-prone skin should consider single or double-blade razors.
These razors are less likely to cause irritation and inflammation, making them a safer choice to protect your skin from acne.
The Perils of Rushing and Applying Too Much Pressure While Shaving
A shaving session needs your undivided attention and time. Rushing through the process can lead to unwanted breakouts. Further, over-pressuring the razor against your skin not only makes it uncomfortable but also heightens the risk of skin irritation, aggravating acne outbreaks.
Decoding the Key Ingredients in an After-Shave Moisturizer
Just slathering any moisturizing lotion on your face after shaving won't do. Look for moisturizers containing hyaluronic acid or ceramides. These components are crucial in helping restore and maintain the skin's moisture barrier, thereby reducing the risk of dryness and irritation.
For a more in-depth understanding of hyaluronic acid and ceramides, visit the National Institute of Health's page.
Remember, getting into the proper skincare regimen is an investment and requires making the right choices at every step of the process. From the cleanser you use to the aftershave products you apply, every decision can impact the health and appearance of your skin.
• Impacts of Shaving on Acne
Shaving can sometimes exacerbate the problem of acne. One of the ways it does this is by causing small wounds on your skin that can get infected. Each time you scrape your skin with a razor, you run the risk of creating tiny cuts, which can become infected with bacteria, leading to pimples.
• Risks of Using Unhygienic Razors
Using an old or dirty razor blade can be another cause of acne. These razors can introduce bacteria into your skin, leading to spots. Therefore, always make sure to use a clean and sharp blade every time you shave.
• Potential Irritants in Shaving Creams and Gels
Surprisingly, even some shaving creams and gels can lead to breakouts. Certain ingredients in these products may irritate your skin and cause pimples. Hence, it is crucial that you choose skin-friendly products, preferably those specifically designed for sensitive or acne-prone skin.
• Razor Bumps and Their Contribution to Acne
Razor bumps can also arise from improper shaving, especially if the skin is not given enough time to heal. These bumps are not only unsightly but can also become inflamed, mimicking the appearance of acne.
• Rosacea and Its Similarities to Acne
Conditions like rosacea, characterized by redness and small, pus-filled bumps similar to acne, may also be mistaken for acne. However, this is an entirely different skin condition requiring specific treatment.
For accurate diagnosis and treatment, consulting a dermatologist is advisable. For more information on rosacea, visit the National Rosacea Society.
• Effectivity of Shaving as an Acne Treatment
Contrary to some myths, shaving alone is unlikely to treat acne effectively. While a clean-shaven face may temporarily appear smoother and less inflamed, it does not address the root causes of acne.
• Professional Dermaplaning as a Potential Treatment
In rare cases, a professional dermaplaning procedure might help to reduce acne. This exfoliating treatment essentially shaves off the top layer of your skin, removing dead skin cells and surface debris that can lead to breakouts.
• Recommended Products for Shaving with Acne
When shaving with acne, I recommend using alcohol-free products that hydrate and moisturize the skin. These can help to avoid irritation and inflammation caused by shaving.
• Best Razor Types for Acne Prevention
Regarding razors, single-blade razors with pivoting heads are generally better for preventing acne breakouts compared to their multi-blade counterparts. They tend to be less aggressive on the skin, minimizing potential irritation.
• Importance of Moisturizing After Shaving
Moisturizing the skin after shaving is another important step to prevent dryness and maintain healthy skin. A good moisturizer helps to soothe and hydrate the skin, preventing dryness and tightness that can lead to more breakouts.
• Developing a Post-Shave Routine
Besides moisturizing, your post-shave routine should also include closing pores, either with a cold rinse or a toner. This can help to keep your skin clean and reduce the chance of breakouts.
• General Tips for Treating Acne
Apart from shaving precautions, there are general tips worth following to maintain a clear, healthy complexion.
These include avoiding greasy foods, washing your face twice a day, using acne treatments with natural ingredients, avoiding touching or picking at pimples, gently drying your face with a clean towel, and habitually changing pillowcases. Regular and consistent skincare is the key to managing acne effectively.