What Is The Best Electric Razor For Men? The Ultimate Guide
In our world today, men have become very particular about the kind of electric razors that they use, and finding the right one on the market is now the ultimate goal. It is a known fact that the cheapest razor is not always the best razor, and while the value matters, what matters the most is if the razor is the right one for you. It is not difficult to find a good electric razor at an affordable price. However, there are several factors to consider when picking an electric razor, and these may include the weight of the razor or the feel in your hand and the length of your facial hair.
What are the best electric razor for men:
Panasonic Electric Shaver And Trimmer For Men, Es8243
Braun Series 7 790cc Electric Razor For Men
Philips Norelco Electric Shaver 8900
Philips Norelco 4500 Model At830/46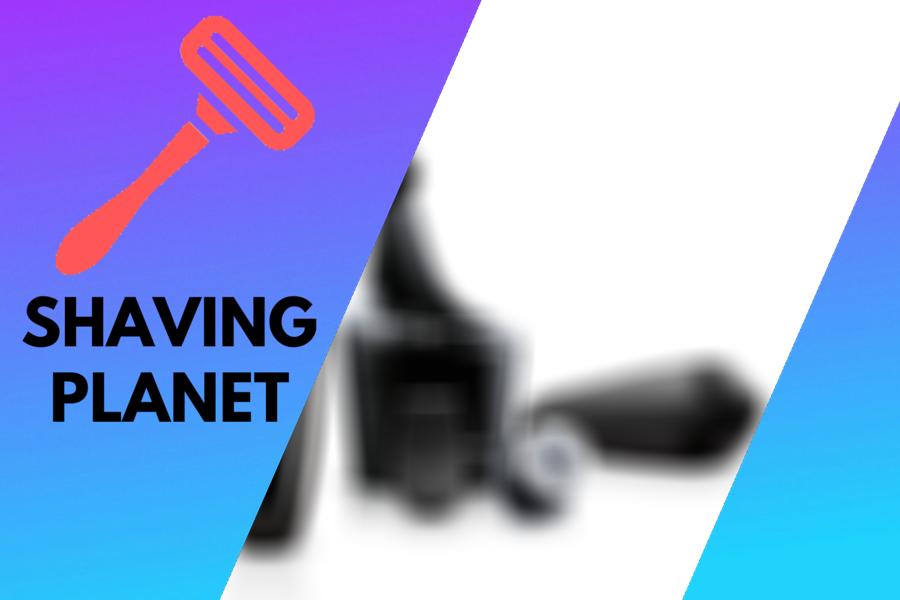 For a lot of men, there are several electric razor options available on the market. However, you have to know what to look for, to get a great razor at an excellent price.
Do you wish to know what to look out for when shopping for your electric razor? Are you curious about the best kinds of electric razors available for men? Do you need to know some of the excellent razor models that are available on the market? Don't look too far. The rest of this article focuses on answering your questions and providing you with an ultimate guide to make the selection process a whole lot easier and faster for you. Before you buy your electric razor, here are some things you need to look out for.
Things To Consider Before Purchasing An Electric Razor
Before going ahead to purchase an electric razor, you should consider all the available options since the goal is to purchase an electric razor that provides you with years of hassle-free use. So make sure you keep in mind the following factors:
1. Rotary or Foil
One important decision you have to make when purchasing an electric razor is knowing whether it is rotary or foil. The main difference between the two kinds of razors is that:
Rotary shavers often come with circular blades and three round shaving heads. They are designed specially and work better for men with facial skin that is thick or a bit tougher than normal. They are also good for beard densities that range from medium to coarse. Foil razors, on the other hand, have a thin curved metal foil that goes across the cutting blades and they work great when moved in straight back and forth lines across the face and neck.
2. Wet vs. Dry Use
Certain electric razors are safe to use with damp faces in the shower or even with your favorite shaving cream, foam, or gel. Another advantage of shaving in the shower is that the water often softens whiskers to make it easier to shave.
Now men that have sensitive skin may discover that shaving with gels and creams is a whole lot easier on the skin and causes less irritation than dry shaving. While most wet shavers are generally cordless, always make sure that you purchase the one that is safe to use with gels and creams to avoid any damage to the charging and cleaning units.
3. Corded vs. Cordless
Another important factor to consider when buying an electric razor is its source of power. Some shavers are battery-powered and have a built-in charging unit, while other razors make use of a cord that provides a constant supply of power as long as it is plugged in. A lot of men prefer the convenience that comes with cordless razors because, with the cordless razors, there is more freedom of movement (since you don't always have to be close to an electrical outlet). However, the battery-powered units have to be charged from time to time to have the tool running. But the amount of shaving time that can be achieved on a full charge varies from models to models and this is something to pay close attention to when buying a new razor.
Another factor to consider is if the razor has a fast-charge function whereby you can charge it for 5 to 10 minutes to get enough power for a full shave. If your shaver has a cord, it provides an unlimited power source. But of course, you'll have to contend with a power cord and have less freedom of movement. But you don't have to worry about the battery going off in the middle of a shave.
4. Maintenance Requirements
Regular maintenance of tools extends their lifespan and helps them to run efficiently. So when buying your electric razor, it is important to check out the maintenance requirements before you buy it. Many models require you to clean and oil them frequently, but the amount of time you wish to put into maintenance depends on your lifestyle.
Also, the ease of cleaning is another thing to consider. Generally, foil shavers are easier to clean than their rotary counterparts, and many other shavers – most especially the high-end ones- come with a built-in cleaning system. There are even some that do as much as disinfecting the razor.
5. The Blades
Another important factor to consider when buying an electric razor is the blade speed. Normally, the faster the blades move, the closer the shave you get. The electric razor blade speed is often measured in cycles per minute, and the fastest razors can reach up to 14,000 CPMs.
Also, electric razor blades are capable of wearing out over time and require replacement. Be sure to get a blade that can easily be replaced or one that you can easily get replacement blades and other parts.
6. Ergonomics
A razor should be comfortable to hold and easy to maneuver around your face. With that in mind, pay close attention to how a razor feels in your hand before you purchase it. What one person may find comfortable to hold may not feel the same to another. So you should choose according to your taste.
7. Warranty
Never buy a new electric razor unless it has a warranty. Many electric razors come with a two-year warranty that often covers most parts and manufacturer defects. However, be sure to know what parts the warranty does or does not cover. A "get your money-back" guarantee is the best and you should also consider buying a razor that has at least a 30-day guarantee.
8. Price
Several quality shavers have affordable price tags but you also have to make sure that you don't end up going for the low quality just to save some cash. Spending a little more cash on a good electric razor can save you a lot of money in the long run because it would last longer and won't break down easily. So make sure you go for a good razor that fits into your budget.
9. Facial Hair Type
The kind of facial hair you have, as well as your skin's sensitivity, are important considerations when it comes to purchasing a new razor. If you are someone that has sparse hair, and your skin isn't too sensitive, then you might want to go for a single foil shaver. However, if you have facial hair of medium coarseness and density, then a dual-foil razor may suit you best. Also, a triple rotary shaver is probably the best option if you have sensitive skin.
Why you will like an electric razor
1. convenience
An electric razor can be easily used anytime and anyplace, and you don't even need to get involved with shaving creams, gels or lotions. The cordless electric shavers are even more convenient because they support mobility, as long as you make sure the battery is always charged.
2. Ease of use
An electric shaver does not require a lot of technique when using. A first-time user can easily get a hang of it in a short time.  it also doesn't take a lot of time to shave since they work by forcing the hairs upward and shaving more hair with each pass. This means that you don't have to make multiple passes to have a clean shave.
3. Safety
It is safer- of course, it is possible to get skin irritation when using an electric razor which is due to the friction, but the chances of cutting yourself are slim when compared to the regular manual razor.
Cons of Using an Electric Razor
1. The closeness of shave
Electric razors may not be able to give you the same kind of close shave you would get with a manual razor. However, you'll still get a close shave, only that it might just not be as close to the skin as a manual shave gives.
2. Battery Powered
The extra burden of monitoring your electric razor is required. You will constantly have to monitor your electric razor's power source so it doesn't stop in the middle of a shave.
Electric Razor Reviews
Now, let's move on to our electric razor reviews:
1. Panasonic Electric Shaver And Trimmer For Men, Es8243
● Best Features:
Sharp blades
Capable of wet & dry shaving
Pop-up trimmer
Best electric shaver for men of all beard and skin types
● Overview:
Panasonic is a reputable brand name that produces several superior products, one of which is its Arc4 ES8243A Electric Shaver & Trimmer for men. The blades of this particular shaver consist of stainless steel, are hypoallergenic and work well for men that have sensitive skin.
The ES8243A comes with a flexible shaving head that glides easily over the face, neck, and chin areas. It is designed in such a way that it automatically adjusts the cutting rate depending on the density or size of the beard on your face. It also enables users to shave with the side-to-side and the up-and-down shaving movements. The pivoting shaving head makes it ideal for men who want to shave their heads.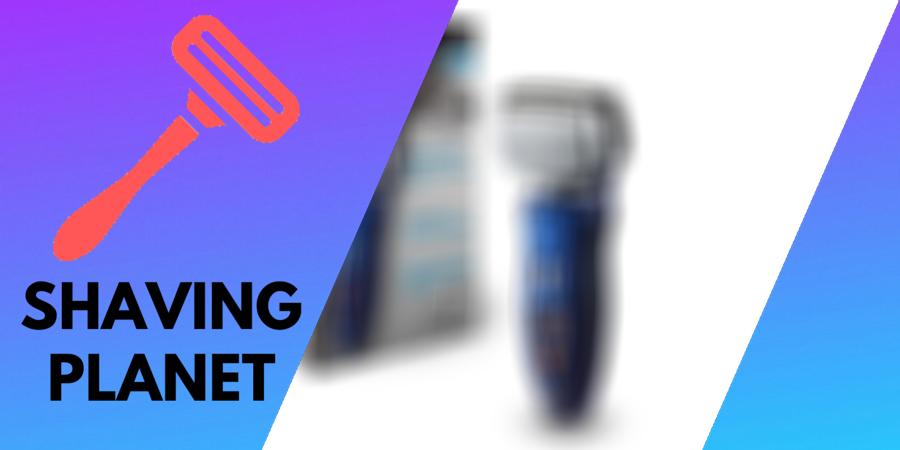 The ES8243A comes with a powerful linear motor drive that operates at a high-speed of 13,000 CPMs causing it to deliver more cutting force than many other razors. This razor also has wet/dry features and is suitable for use in the shower or over your sink, along with your favorite shave gel or foam. Need I mention that it is 100% waterproof.
Another great feature on the ES8243A trimmer is a pop-up trimmer wish is located at the back of the razor head which is ideal for detail work such as detailing and trimming your sideburns and mustache. The advanced LCD that is built in the handle of the razor, provides several useful information as regards the shave time, the battery indicator, cleaning reminder, blade and foil replacement reminder, and a battery charge indicator. The ES8243A also comes with an easy to grip, ergonomic handle. Generally, the Panasonic ES8243A razor has all that you need to get a convenient, comfortable and close shave every time you get it running.
● Pros:
The ES8243A is suitable for all skin and facial hair types and it works well even if you're in a hurry because of its powerful motor. Also, you can use it for a variety of functions such as detail work like trimming sideburns and mustache, and for shaving the head. This razor is 100% waterproof, making it capable of wet or dry shaving, and is easy to clean.
● Cons:
There hasn't been much reported in this aspect. However, some reviewers say it's louder than other electric razors.
2. Braun Series 7 790cc Electric Razor For Men 
● Best Features:
Smart shaving technology
Water-friendly
Easy to attain a close shave
● Overview:
Best shaver option for men who are looking for a close shave with one pass.
With over 7,000 reviews on Amazon and 5-star ratings by customers, Braun has to be doing something right with their electric razor series 7 790cc. Now the reason why it works better and continuously satisfies thousands of their customer's balls down to several factors. And it is hard to emphasize only a few.
The main feature that accompanies this model is that it is easier for users to get a close shave without applying as much pressure as you would with other shavers. The foils on the Braun 790cc allows it to cut hair as low as 0.05mm for perfect closeness. There are four shaving elements in the unit combined. These include three foils as well as a SkinGuard that work to capture more hair in just one stroke than many other razors in which you will need to make several passes. The flexible head of the razor moves in eight different directions. The head features floating shaving elements that adapt to the skin and make it easier to be able to trim hard-to-reach areas such as the neck and under the nose.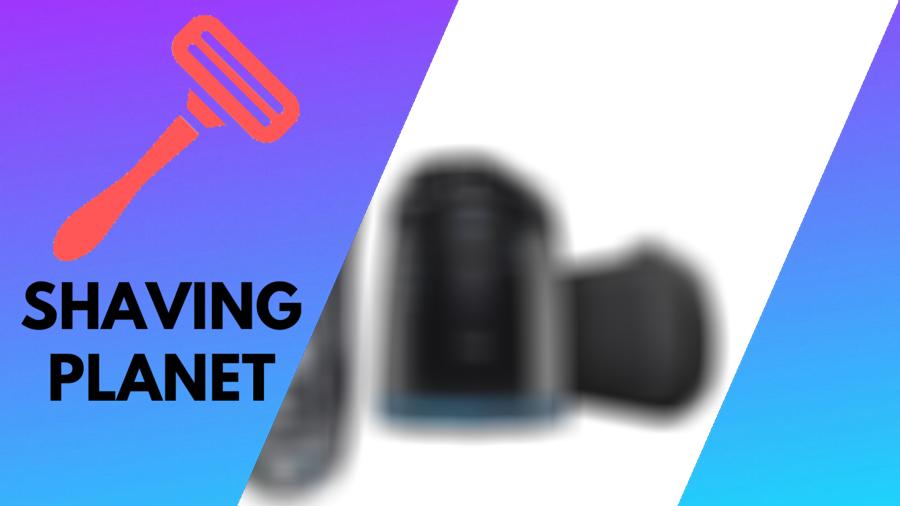 Great right? But there's more! Another amazing feature on the Braun 790cc is the freedom to choose between five turbo sensitive modes which when the buttons are pushed, combine extra power and a gentle shave. These five modes help to rotate between different speeds.
As always, a quality electric shaver needs to be easy to handle and Braun 790cc nails this feature with the ergonomic handle which includes a grip-friendly rubber. Even when your hands are wet or are covered with shave gel, you'll still get a firm grip. Of course, the Braun 790cc is 100% waterproof and is also easy to clean under running water.
Another excellent feature is that the 790cc comes with a clean and charge station. This cleaning station is unique such that it is alcohol-based, and this is responsible for cleaning, charging, and lubrication of the blade and shaver. There's another button found on the side of the razor, and this button enables you to lock the razor head in one position, preventing it from moving about when you're shaving. I think this is a great and important feature especially when you need it to remain steady in shaving certain areas.
Another reason to love the Braun Series 7 790cc- is that it is the best electric razor for elderly men. Since a man's facial skin changes when he ages, older men need a razor that is not only gentle but is easy to hold and convenient. The Braun 790cc's foil cutter is safe to use as the blades are much more forgiving than that of other razors.
● Pros:
As mentioned above, you can easily switch between five personalized shaving modes that combine both power and gentleness. It is one of the best electric razors available for shaving stubble and shorter beards. It also features an alcohol-based cleaning and charging station which is unique.
● Cons:
The only issue is that the trimmer attachment release button may be sometimes difficult to work with.
3. Philips Norelco Electric Shaver 8900 
● Best Features:
SmartClean cleaning system
Aquatic technology
Precision blades
It is the best razor for men that have longer facial hair
● Overview:
When shopping for a good electric razor that not only offers a great balance of cost and performance but also convenience, then you should check out The Philip Norleco's 8900. The 8900, just like all the top-notch electric shavers that we have compiled, is endowed with a lot of great features and benefits and it is an excellent choice for men that have long beards. The 8900 is also a very quiet razor when compared to other razors (which your spouse or anyone living with you will appreciate, especially early in the morning when you need to shave).
● The features:
One of the best things about this shaver is the Contour Detect Technology. This technology enables the shaving head to move independently in eight different directions. It also enables you to follow the unique curves and contours of your face and, according to the folks at PN, cuts about 20% more hair in a single pass and 30% closer to the skin.
The 8900 has V-Track Precision blades that help to achieve a closer shave and these blades are self-sharpening. Another feature we believe that you'll love about this razor is its SmartClean system. SmarClean is a feature that provides maximum convenience such that it offers a skin-friendly, alcohol-free formula that cleans out the hair, gel, and foam through a dual-filtration system. Another thing is that it lubricates the blades to reduce friction.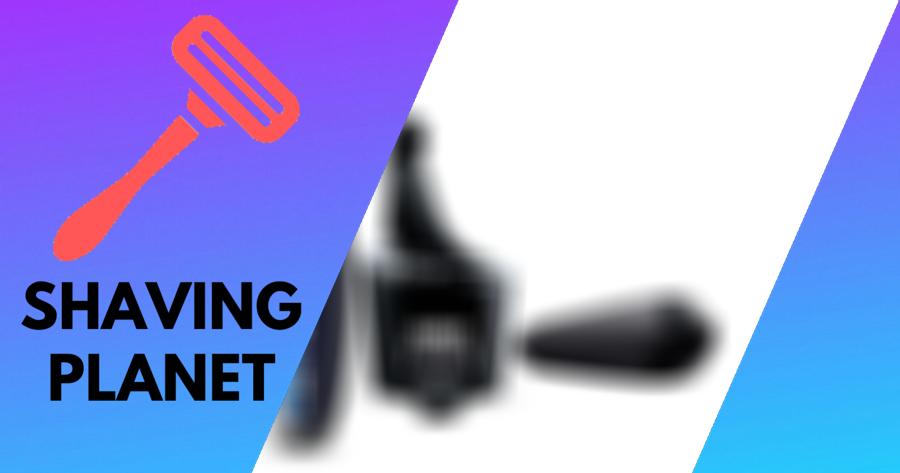 The 8900 also has a click-on styler attachment that has five length settings which helps you to do all these things from trimming stubble to shaving a longer beard. The trimmer also features rounded tips and combs that help prevent skin irritation.
Note that the styler which is also referred to as the SmartClick beard styler must first be inserted into the razor after removing the shaving unit to function properly.
Another helpful feature of this shaver is it's LED that indicates a low battery, when it's time to install a new shaving head, and when the travel lock is on. The travel lock is yet another amazing feature that prevents the shaver from turning on by accident (for instance, when it is in your bags or any luggage).
The 8900 has a lithium-ion battery that powers it and provides about 50 minutes of cordless use on a full charge. You can charge the 8900 either by plugging the cord directly into the razor or by setting it in the cleaning station for an automatic charge. It also features a five-minute quick charge feature.
Finally, the Phillips Norelco 8900 is made of plastic which is available in three different colors- silver, dark blue, and dark grey. However, the shaving unit is black. It is strongly built, comfortable and easy to use.
● Pros:
One great feature of the 8900 is that it comes with a two-year warranty and if you aren't satisfied with the product, you can return it within 45 days of your purchase. It also has a cleaning station and a high-quality travel case. Finally, the combination of the ContourDetect technology and V-Track Precision blades allows for a closer shave when compared with many other razors.
● Cons:
There isn't much in this aspect except that some reviewers say it has more maintenance needs
4. Philips Norelco 4500 Model At830/46 
● Best Features:
Capable of wet and dry shaving
Dual Precision heads
Aquatec Technology
These are the best option for men who need am electric razor that can cut facial hairs of any length.
● Overview:
The Philips Norelco 4500 Model AT830/46 is another razor that falls into the category of razors where quality shave is attained with every use. It features varieties of innovation which includes its DualPrecision shaving system. The DualPrecision on the shaving heads are rounded to protect the skin. It also features shaving heads with holes that give a quality shave on both long and short facial hair.
The razor also has a Pivot, Flex & Float system which makes sure the shaving heads are close to the skin during shaving, helping you to get that fast and efficient shave. It also doesn't require you to do a lot of passes over the same area because it grabs a lot of hair in one pass.
Another nice feature about the 4500's is the patented Lift and dual-blade action that lifts hair, helping users cut at the level of their skin comfortably. The 4500 AT830/46 also has Philip Norelco's excellent Aquatec technology, making it 100% waterproof, meaning that you can use it in the shower, with your favorite shave cream or gel. You can also shave with plain water without having to worry about the water getting into the razor unit.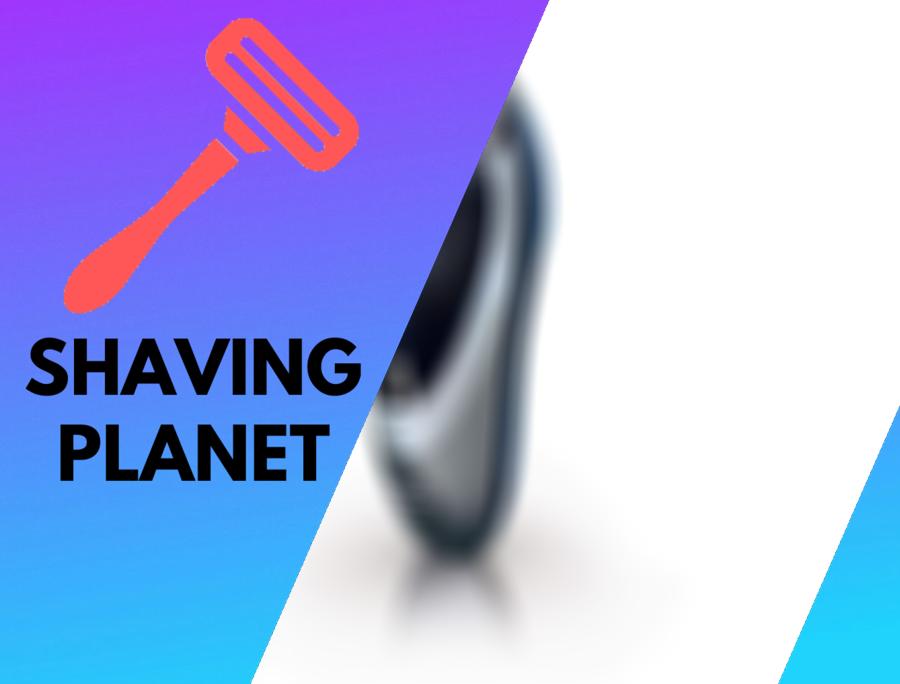 The 4500 also features a pop-up trimmer that can do more intricate work of trimming around the corners and inaccessible regions of your face. It is a great choice when it comes to trimming mustaches, sideburns, and beards.
The PN 4500 has a lithium-ion rechargeable battery that delivers 50 minutes of cordless charging on a full charge. It also features a 3-minute quick charge option that makes enough power available for one cordless shave. The LED also indicates when the battery is low, when the razor is in charging mode, and when it's fully charged.
The PN 4500 also features a full 2-year warranty as well as a 45-day money-back where you get to return the product if it doesn't meet your needs.
For maintenance, Philips Norelco advises users to replace the shaving head once every year to get the best results.
● Pros:
The Philips Norelco 4500 AT830/46 is capable of cutting short and long hair without causing skin irritation. It comes with a comfortable, anti-slip grip that makes it easy to hold without having to apply excess pressure. Then it also has a power cord which can help you use it for both corded and cordless shaving. It is easy to use and gentle on the skin.
● Cons:
The only disadvantage of this razor is that it doesn't come with a cleaning unit.
Final remarks
There are several other models and types of electric razors available on the market, and they all have unique specifications that can satisfy their users. Bottom line, get a razor with features that fit your needs and is convenient to use.
We hope that this article has helped select the best electric razor for you. Good luck.