What's The Difference Between Shaving And Waxing?
Before starting to get rid of the hair on any part of your body where there is extreme growth, it's safe to recognize and understand the difference between the major hair removal methods: shaving and waxing. While both methods are effective at stripping off unwanted hair from any part of the body, each method has its own significance. Nevertheless, you need to have a radical knowledge of these hair removal methods, together with a much more well-versed answer to the question; what's the difference between shaving and waxing? This article has got the down-low of the shaving method compared to the waxing method so you can have a knowledgeable verdict on which process of hair removal is appropriate for you. Keep on reading to discover further things about these hair removal practices.
What's The Difference Between Shaving And Waxing?
There are several differences between shaving and waxing. Shaving cut your hair, while waxing pulls your hair out. The advantage of waxing is that it lasts much longer, several weeks compared to a few days for shaving. But waxing takes more time but can be painful. With good preparation you can lower this pain, and you can buy less painful wax.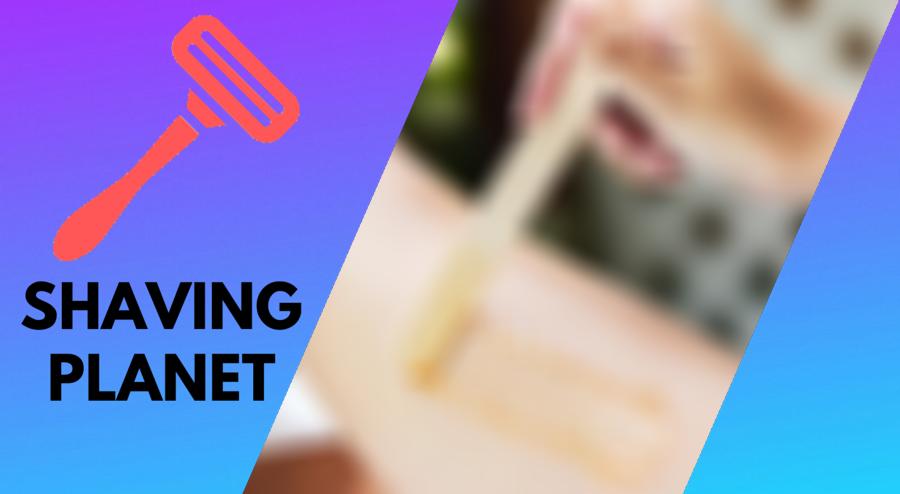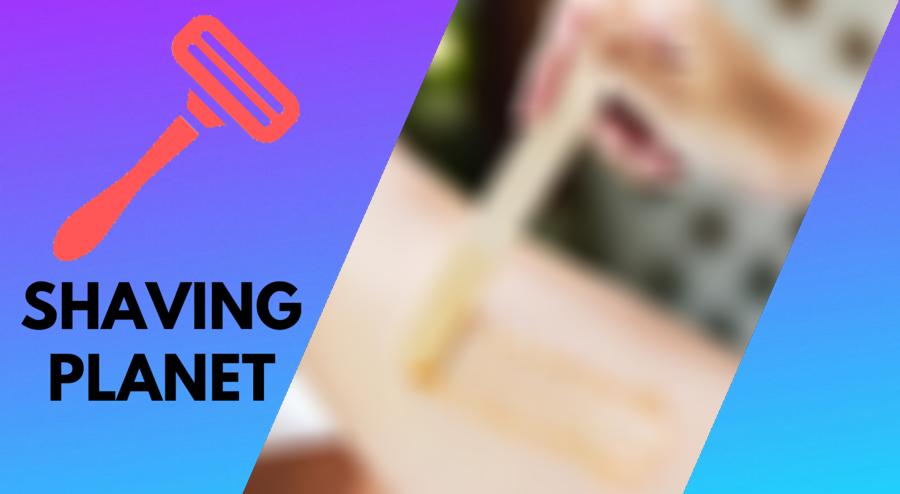 Shaving and waxing are some of the most common techniques of hair removal. Shaving is an easy and convenient procedure. You can shave repeatedly as you like, you can shave virtually anywhere you want, and shavers and razors are relatively cheap.  On the other hand, waxing can last for a few weeks and keep your skin feeling smooth. Each method has its pros and cons. However, I'm going to compare shaving and waxing on 6 distinct conditions – How long each method takes, how long the results last, the skill required for each method, the most convenient hair removal method, the cost of each method and how much each method hurts.
Shaving and Waxing: The Basics
Shaving is the act of hair removal where you cut your hair on the surface level using a shaving razor or a shaver. This method only takes out hair from the surface level letting the hair grow back rapidly. This is why shaving is acknowledged as a day-to-day struggle that must be continually performed with the aim of maintaining smooth skin. On the other hand, waxing engages the practice of applying a balm or a liquid on top of the skin, whereby a hygienic piece of cloth known as the waxing strip is pasted. After a period, this waxing strip is drawn away from the skin, alongside the hairs that are to be removed. By accomplishing this, the hair is stripped off right from its root, therefore removing the hair totally from the skin. There are two major varieties of the waxes accessible which are known as the hot wax or cold wax.
What Is the Difference Between Shaving and Waxing?
Primarily, waxing has to do with a strip of clothing and wax while shaving makes use of a shaver or a shaving razor. Waxing helps to remove the hair right from its base, which leaves you hair-free for a longer period. Conversely, shaving can only get rid of hair at the surface and does not pull up the hair from the root. For that reason, when shaving, hair is likely to grow back faster and it is very necessary to shave often with the purpose of maintaining smooth skin.
Waxing enhances the regrowth of thinner and finer hair and it is well-known to truly hold back hair growth, making it about 2 weeks before the hair starts to grow again. On the other hand, shaving boosts denser, shadier hair to grow back in a quick way that necessitates continuous and additional deep shaving. Waxing tends to be really hurting as it requires the pull up of hair from the skin bed itself while shaving is a painless process because it only pulls up hair at a surface level.
Waxing is a relatively time-consuming and a wearisome process which can get rather difficult. Frequently, one is expected to go to an expert who does the waxing in order to perform this procedure. This makes waxing a costly method as you are required to pay for the wax, the waxing strips along with the professional that does the procedure for you. In contrast, shaving is rather easy and straightforward and you can still perform it at home all by yourself. Since it entails just a shaving razor or a shaver, shaving is less costly as well. Shaving can be carried out within a shorter period than waxing as it is a simple process while waxing is a complex and tedious procedure.
However, waxing is desired by several people who want a clean appearance that can be attained after waxing. It is more suitable for complex body areas such as the bikini line and also for removing undesirable facial hair for women. Shaving razors can leave bumps, burns and can lead to sting and itching for a longer period. Waxing only leaves an impermanent inflaming of the skin which disappears after a while. For that reason, waxing might be regarded as the best hair removal method for those with delicate skin. Let's take a look at the 6 major qualities of the two hair removal methods:
How Long Each Process Takes
Shaving can be achieved in a couple of minutes to 10 minutes. This can be determined by the amount of hair you are removing (for instance amount of hair on your underarms or your entire body). Nevertheless, shaved hair develops back rapidly and so you may be shaving your hair every 10 to 15 minutes every three days. If you shave every 3 days, then in a month, you would have shaved more than 8 times. So, you can spend about 1 hour and 40 minutes to 2 hours and 30 minutes in shaving your hair for a month.
Waxing is relatively a fast process, and a session can take up to 30 minutes based on the part of the body. Waxing also entails some preparation time in order to warm the wax, which takes close to 5 minutes. But if your wax is completely warmed up, a full body wax can last for 30-40 minutes. It can take a longer time if you are new to the process and have not got the understanding of waxing. You will also have to consider the time spent in going for an appointment if you are planning on using a professional. The average time for waxing is two weeks which means you can only wax twice in a month. Therefore, if you use waxing as your main hair removal method, you will spend close to 1 hour and 20 minutes every single month in total to wax off all of your body hair.
At first look, shaving might appear to take lesser time but if you consider the number of times you will be shaving in a month, waxing appears to take lesser time because it lasts longer.
How Long the Results Last
Hair growth is inconsistent and can be determined by several factors, taking into consideration the area of removal. For example, the hair on the underarm and bikini line grow more rapidly than the hair on arms and legs. Therefore, it's vital to use related areas when comparing shaving and waxing. As much as shaving goes, performing it every 3 days is essential for a total stubble-free skin. People with thinner or lighter hair might be capable of fitting in another day or two before shaving again, but normally a couple of 5 days is the max. Hair cultivates in phases (growing, resting, and shedding), so you are only removing an amount of hair at any particular time. The more steadily you wax, the longer you will be able to extend your appointments. A standard wax procedure can last up to two weeks before regrowth shows up again.
The Skill Required For Each Method
Stuck between shaving and waxing, shaving is straightforward. Gone are the times when you could only shave with a blade. These days', razors have come built-in, angled, fitted and attached to a handle that makes it difficult to cut yourself and it is even equipped with fitted lotion shreds that help prepare your skin while you shave. Undisputable, you can still cut yourself in an uncomfortable body part, but shaving is honestly a simple procedure that very simple to learn.
Waxing is not an easy procedure, but it's also not rocket science. It takes some little practice for you to become good at this procedure. Waxing mistakenly can cause deformed hairs but there are preventive actions you can take to prevent them. If you have not done a waxing procedure before at an expert salon and you want to begin waxing at home all by yourself, it is advisable to get a professional to guide you in order to see the good practice and care.
Both shaving and waxing can bring about ingrown hairs, notwithstanding the technique; some people are simply prone to them. However, with some consideration to exfoliating frequently, you can conceal them at bay. Shaving is simpler than waxing and entails little skillfulness to do well. Waxing is not hard but it takes some practice to do it well.
The Most Convenient Hair Removal Method
With shaving, it's as easy as entering the shower each time you need or at whatever time best suits your plan. However, with waxing, a good amount of planning is necessary. Whether you decide to make use of a home product or you decide to visit a spa, it is vital for you to grow your hair to approximately a quarter of an inch, which consumes time and requires a difficult growing-out stage. If you prefer to go to a salon for your wax, you are also required to book an appointment in advance and put into consideration the time it will take you to move back and forth from the salon. Certainly, shaving is straightforward and doesn't hurt a bit at all, however, waxing saves more time and stays longer than shaving. On the other hand, some people undergo several skin infections that can be peeved by waxing. There are definitely waxes specifically made for sensitive skin however, if waxing is not suitable for your skin, at that time, shaving is the right approach.
Cost of Each Method
You can buy a pack of non-reusable shavers for a few dollars, or spend on a good value razer which costs about $20 to $30 for 6 disposable heads total. You can also get a shaving cream can for less than $5, which will last you for several uses. If you are replacing your razor every 4 weeks as you should, then you can turn out squandering between $40-$60 on shaving razors every month. Shaving is a more cost-effective alternative initially, but if you factor how often you shave and the cost of the blade refills, then, we can assume that shaving is also costly in the long run.
To wax in your house, you need a small number of gears like the wax, a wax warmer or wax applicator sticks to get started. In addition, these basic waxing gears can run you an average of $30-40. If you are waxing your entire body, a can of 8-ounce wax can last about 5 sessions. Assuming you are waxing every two weeks, then a can of wax will last you 2 months and a few weeks before you need to expend another $10 for a wax fill-up. For your earliest year of waxing at home, with the primary tools, you will spend approximately $80 a year waxing at home. In the following years, you will basically spend about $50 a year because you don't need to rebuy those basic waxing tools. If you are doing a professional full body wax, then you will likely spend nearly $300-400 for each session. If you are performing this every two weeks, you will be squandering several thousands of dollars in a year on just hair removal.
How Much Each Method Hurts
No matter what you sort out to get ready for the process, waxing is excruciating, and waxing your pubic area is even more painful. Clearly, the shredding of the hair out of the follicle is not a pleasurable feeling, but also bear in mind the painful temperature of the wax and the lasting soreness of the skin that arises. Waxing shreds out your hairs from the hair follicle, and it certainly provides more discomfort than shaving. It's also subjected to your pain tolerance. For some certain individuals, the pain of the wax removal is actually the same as a tickle, and while for some people, it is more painful. It certainly hurts more during your first session because you are not psychologically ready for how much the process can hurt and you don't know what to hope for. This is a normal psychological reaction.
On the other hand, shaving is painless when performed properly. If you have correctly exfoliated the area to be shaved, you can use a strident razor and a relaxing shave cream, along with a moisturizer, your odds of shaving scratches and razor sting are considerably minimal. Since shaving merely slices the hair at the surface of the skin, the real shaving is not really hurting. However, if you are gawky, you might start out cutting yourself in body parts that are difficult to shave. Some individuals also experience extreme goosebumps, which makes it hard to get a firm shave and soft skin.
If you get your hair waxed after shaving your hair, it hurts more than the first time. This is because when you shave your hair for a period, the follicles and shafts of each hair strand get relatively strong and are denser underneath the surface of your skin. Shredding by their follicles is a little more painful than shredding out hair with undeveloped follicles.
Waxing extracts hair completely and it will grow back better. There is a myth that assumes waxing decreases your hair. However, in genuineness, your hair grows better and in great phases. So instantly after waxing, not all your new hair will grow at once. Reasonably, the hair develops in various phases that stimulate at diverse times, so to say, 2 weeks, you may just be seeing the hair that was triggered into its developing phase. With shaving, since you are just cutting the hair anywhere around its shaft, the total grown hair at your skin surface keeps on pushing up and so it appears like you have further hair regrow after shaving.
Generally, the best choice of the two hair removal methods is completely up to you and your subjective preference. For some people, the pain of waxing is sufficient to accommodate all the tiresome period of shaving. While for some people, the concept of shaving every day or every three days is too much for them. However, when it comes down to shaving and waxing, there is no better or worse choice—basically what is suitable for you.
Waxing vs. Shaving: An Insightful Analysis
• Waxing – Pros & Cons
Waxing, a popular method of hair removal, is commonly chosen for its potential to decrease the prevalence of razor bumps, particularly in bikini areas. Furthermore, waxing serves a dual purpose, acting as a form of light exfoliation by removing dead skin cells. This double action may contribute to a smoother and fresher appearance.
However, you should b aware of possible negative reactions of waxing. Some individuals may experience undesirable side effects, such as pain, redness, irritation, rashes, bumps, allergic reactions, and annoying ingrown hairs. Therefore, it is crucial to test a small portion of your skin before you proceed with covering a larger area.
• Shaving – Pros & Cons
On the other hand, shaving is more accessible and affordable, making it a go-to method for day-to-day hair removal for many people. With a variety of razors available in the market, you can easily find something suitable for your skin.
But, shaving isn't without its shortcomings. It can lead to troubling itch, little nicks or cuts, irritating razor burn, folliculitis (inflammation of hair follicles), and, like waxing, it can also cause ingrown hairs. Therefore, precautions like using a quality shaving cream and razor, and following a proper technique, are beneficial to minimize the risks.
• Choosing Between Waxing & Shaving
While deciding between waxing and shaving, it is essential to consider various factors closely tied to your personal situation. Keep in mind factors such as skin type, hair type, current medication usage, pain tolerance, and the overall long-term cost. For example, individuals with sensitive skin or those on specific medications may react adversely to waxing, thereby making shaving a preferable choice.
• Personalized Method Selection
It's suggested to experiment with both methods cautiously to figure out which one suits you best depending on your individual hair and skin types. You don't have to limit yourself to one technique universally. For instance, you may find that waxing is more effective, and less irritating for your leg hair, while shaving is best for underarms.
• Expert Advice
While experimenting, it can also be beneficial to seek advice from a waxing technician for unbiased suggestions. They often possess a wealth of knowledge and can provide personalized suggestions based on your skin type and concerns. You can find a licensed esthetician or cosmetologist to help you through the National Coalition of Estheticians.
• Preparation, Process, & Aftercare
Both waxing and shaving require careful preparation, such as ensuring your skin is clean and moisturized. Using the right technique is vital, with shaving requiring you to go along with your hair growth direction and waxing necessitating a pull opposite to your hair growth. Assertive post-hair removal care, like using cooling gel or aloe vera and avoiding exposure to the sun, helps limit adverse side effects and enhances your skin's appearance.
Ultimately, it's about finding what works for your unique situation. Remember, what works for one person may not work for the other. Therefore, taking time to understand your body and consulting professionals can be the key to a pleasant hair removal experience. Experiment, explore, and take a well-informed decision.
• Shaving Versus Waxing: A Depth Understanding
– An Overview on Shaving and Exfoliation
Shaving lightly exfoliates the skin aiding in its overall health, however, it only yields short-term results. A simple swipe of a razor blade, removing your hair, also takes care of dead skin cells, giving you smoother looking skin.
But it's a clear and short victory. The lack of depth in the shaving process results in an only fleeting smoothness. Moreover, shaving every alternate day might prove more detrimental than helpful.
– Dealing with After-shave Irritations
Shaving is not devoid of unpleasant after-effects such as razor burns and skin irritation, which can make the process an uncomfortable affair. The dreaded presence of stinging razor burns and rashes can oftentimes overpower the feel of freshly shaven skin.
Much worse may be ingrown hairs. These are hair that have curled back into your skin instead of rising from it. Red, inflamed spots are signs of these notorious invaders. For more information on how to avoid or treat these, visit the American Academy of Dermatology Association.
– An Insight into Waxing and its Longevity
On the contrary, waxing provides results that can endure the test of time. It ensures that your skin remains free from unwanted hair growth for a reasonable period. Unlike shaving, waxing uproots hair from the root itself.
It does not just remove hair but also acts as an excellent exfoliating method. Therefore, waxing presents you with skin that is smoother, devoid of unwanted hair but not of its luster.
– Differentiating Between Soft and Hard Wax
The world of waxing offers two popular categories: soft wax and hard wax. Both have their own distinctive virtues and are chosen according to the area of application and the person's individual preferences.
Soft wax is typically used on larger areas such as the legs and arms, while hard wax is better suited to smaller, more sensitive areas, like the face, underarms, and bikini area.
– The Timeline of Waxing and Shaving
Waxing can serve you with hair-free skin for one to three weeks, entirely dependent on your personal hair growth. Admittedly, waxing requires more time and can be a touch more painful, but it only requires attention every few weeks.
On the other hand, shaving asks for your commitment every two to four days to keep your skin hair-free and smooth. Thus, it can become a frequent ritual, making shaving a lifestyle more than an occasional chore.
– The Long-term Effects of Consistent Waxing
Keep in mind that frequent waxing can thin out your hair growth over time. Regularly uprooting hair from the follicle can disrupt its growth cycle, leading to slower and finer hair growth.
– Evaluating Cost-Effectiveness: Shaving vs Waxing
Though shaving seems cheaper in immediacy, a holistic view can paint a different picture. Consider the frequency of razor replacement, the cost of quality shaving cream, and the balm for potential burns. Over time, waxing may prove more cost-effective.
– Selecting Areas for Waxing and Shaving
Certain areas like eyebrows, pubic hair, the bikini line, underarms, and legs, lend themselves beautifully to waxing. It not only results in longer-lasting smoothness but also poses lesser risk of cuts or nicks.
Shaving, however, is often a choice for areas such as the face and upper lip, mainly due to the sensitivity and proximity to vital organs.
– The Efficiency of Waxing over Shaving
Both methods have their merits with their unique set of drawbacks. However, if we talk entirely about results – longevity and smoothness, waxing trumps shaving by a fair margin.
Also, when you consider the added advantage of exfoliation and the convenience of less frequent sessions, waxing tends to be the favored choice.
– The Final Call: Personal Preference & Individual Needs
Ultimately, the winner of the Shaving vs Waxing debate boils down to personal preference, hair, and skin type, and individual needs.
An informed decision between the two would surely help sail smoothly in the voyage towards desirable hairless skin.
The Benefits and Drawbacks of Waxing and Shaving
• Waxing Over Shaving
Waxing has gained popularity due to its long-lasting effects compared to shaving. A significant edge of waxing over shaving is the reduction of skin irritation, ingrown hairs, and breakouts. Waxing pulls out hair from the root instead of cutting it at a surface level like shaving does.
This provides you with smoother skin for an extended time, approximately up to four weeks, before regrowth appears. However, it's important to know that waxing isn't recommended for the head or coarse hair on the face. Those areas are sensitive, making waxing too brutal a process.
• Proper Skin Preparation in Waxing and Shaving
You can't underestimate the significance of proper skin preparation in both waxing and shaving procedures. It involves a crucial step of gentle exfoliation and the removal of any deodorant, lotions, or oils from the skin.
Exfoliation helps in removing the top layer of dead skin cells, leaving your skin cleaner and smoother. Clean skin will allow the wax or razor to grip or glide better, making the process more effective. You can learn more about skin preparation for waxing from this reputable source.
• Side Effects of Waxing and Shaving
While waxing and shaving offer significant benefits, they're not without possible side effects. The list of potential irritations includes burns, erosions, and allergic reactions.
Should you experience such discomfort, you can turn to hydrocortisone creams, gentle cleansers, and emollients. These can help alleviate irritation from waxing or shaving.
Nonetheless, if persistent painful red bumps occur, I recommend consulting a dermatologist. They can provide further treatment options suitable for your skin type and condition.
• Cost Considerations Between Waxing and Shaving
When making a choice between waxing and shaving, one should include a cost-effectiveness analysis.
On the one hand, a pack of disposable razors is inexpensive upfront. However, the cost of refilling blades and the frequency of shaving – daily or every other day for completely stubble-free skin – can tally up over time.
On the other hand, at-home wax kits may seem slightly pricier at first glance. Yet, they can potentially be cost-effective as they offer multiple usages, saving you money in the long run.
Keep in mind that professional wax appointments can be relatively expensive. The price can vary depending on the service you choose. For instance, Brazilian waxes can range from $35 to $100, while full-leg waxing can cost between $50 and $100.
• In Conclusion
Choosing between waxing and shaving is a personal choice. While waxing provides longer-lasting results and smoother skin, it is more painful and less suitable for sensitive areas.
Shaving, although potentially safer and less painful, requires more maintenance and can result in rougher skin due to stubble. Both indeed have their pros and cons – do consider them carefully before making your decision.
• The Impact of Shaving on the Skin
Shaving is a commonly practiced hair removal technique that comes with its own set of problems. One significant issue you might face is inflamed hair follicles. This inflammation manifests as small, painful bumps on the skin's surface, contributing to a rough, irritated complexion.
Additionally, you could experience severe itching post-shaving. It can range from mild itchiness to unbearable, persistent itching needing medical attention. Moreover, shaving can lead to the formation of ingrown hairs.
These occur when the hair, instead of exiting the follicle, curls back or grows sideways into the skin, resulting in painful, boil-like sores. Not to forget, razor burn is another frequent complaint associated with shaving, characterized by a painful, burning sensation and redness of the skin.
You can consult the American Academy of Dermatology AAD for more detailed information on how to handle skin problems caused by shaving.
• The Benefits and Risks of Waxing
In comparison to shaving, waxing provides a smoother post-removal feel. Over time, waxing makes the hair that grows back thinner and less noticeable. However, waxing is not without challenges.
Depending on individual pain tolerance, waxing can range from mild discomfort to an extremely painful experience. The pulled hair root can inflame the hair follicles, causing redness and swelling.
Much like shaving, waxing can also lead to the formation of ingrown hairs. Apart from that, waxing can possibly irritate the skin, leading to discomfort and potential skin infections.
• Handling Facial Hair Removal Carefully
When using retinoid anti-aging or acne products, extra caution is advised especially while removing facial hair. Improper hair removal techniques can lead to skin abrasions, paving the way for infections that could escalate into scarring.
• Understanding Hair Length Requirements for Waxing
It's essential to keep in mind that your hair must be about too long for waxing to be successful. If waxing shorter or longer hair, it might not firmly grip the hair, affecting the effectiveness of the hair removal and potentially causing more discomfort.
• Best Practices for Shaving
Never shave dry skin as it increases the chances of skin damage. Using a good quality shaving cream is advisable over soap for lubrication. Shaving in the direction of hair growth reduces the chance of hair breaking below the skin surface, thus avoiding ingrown hairs.
• Learning Proper Waxing Techniques
If you are new to waxing, I highly recommend you start at a salon or with someone experienced to teach you the proper waxing technique. Remember, incorrect waxing methods can lead to unnecessary pain and skin damage.
• Extra Caution for Sensitive Areas
Extra attention is needed when dealing with sensitive areas. When waxing, areas like the bikini line require great care to minimize pain and potential skin damage. For shaving, extra caution should be extended to joints, skin folds, and bikini lines due to their vulnerability to cuts and irritations.
Hair Removal Techniques: A Close Look at Shaving vs. Waxing
• Surface-Level Hair Removal: Shaving
Shaving is a simple hair removal process that anyone can do at home. It involves cutting hair at the surface level using a shaver or a razor. This form of hair removal is quick, easy, and cheaper compared to other forms, as it mostly requires just a razor.
Shaving does have its drawbacks, the main one being it does not provide long-lasting results. As shaving merely trims hair at the skin surface, the hair grows back quickly, often necessitating shaving every few days to maintain smooth skin.
• Root-Level Hair Removal: Waxing
Waxing, on the other hand, goes beyond the surface. This hair removal technique involves applying wax to the skin and then removing it along with the hair. Unlike shaving, waxing pulls the hair out from the root. As a result, the results last much longer, usually several weeks before hair regrowth occurs.
Over time, waxing can lead to thinner and less noticeable hair regrowth, which is an advantage over shaving, which incites denser and sometimes darker regrowth. This ability to reduce hair thickness makes waxing a suitable choice for delicate areas such as the bikini line and facial hair, where fewer, finer hairs are desirable.
• Difficulty and Time Consumed: Waxing vs. Shaving
When it comes to ease of use, shaving holds the upper hand due to its simplicity while waxing can be a bit more complex. Shaving is straightforward, quick, and easy to master. Conversely, waxing requires a little more skill and practice. It's also more time-consuming, meaning it may not be as convenient as shaving for those on a tight schedule.
• Cost Consideration
In terms of cost, shaving seems to be more budget-friendly at first glance. It requires minimal supplies (a razor and maybe some shaving cream), making it less expensive initially than waxing, which may require professional services and the purchase of waxing supplies.
However, the long-term cost of shaving can add up due to the frequent need to replace razors and shaving cream. Waxing, though having a higher upfront cost, could potentially be more cost-effective in the long run.
• Pain and Possible Side Effects
While both methods carry potential discomfort and side effects, they differ quite significantly. Shaving, if done properly, is usually painless. However, it can lead to razor burns, cuts, and ingrown hairs if not done correctly.
Waxing, given its nature of pulling hair from the root, can be more painful than shaving, but this discomfort is temporary. Waxing may also cause skin irritation or allergic reactions in individuals with sensitive skin.
The American Academy of Dermatology Association provides helpful guidelines for waxing safely to minimize these potential effects.
In the end, the decision between shaving and waxing is a personal one, dependent on one's pain threshold, budget, and hair removal preferences. Both methods have their pros and cons, and understanding these details can help anyone make an informed decision on what's best for their specific needs.
Regardless of the chosen method, proper execution is important to minimize discomfort and potential side effects for smooth, hair-free skin.
Waxing versus Shaving: An Overview
Waxing and shaving are two common methods of hair removal. Both have their own pros and cons and can be suitable for different people depending on their needs and skin sensitivities.
• Tools Involved
Waxing utilizes either soft or hard wax, often accompanied by strips, while shaving requires solely a razor for a successful hair removal process. In terms of equipment, shaving is simpler.
• Precision and Potential Damage
Waxing has a reputation for being more precise, contributing to a lower likelihood of razor bumps. This feature makes it especially suitable for more sensitive areas, such as the bikini line. On the flip side, both waxing and shaving come with potential after-effects.
Waxing, although typically more exact, can result in pain, redness, irritation, and even rashes or bumps. This method also increases sun sensitivity and can also cause allergic reactions, infections, ingrown hairs, scarring, and burns. Meanwhile, shaving may cause itching, nicks, cuts, razor burn, folliculitis, and ingrown hairs.
• Additional Benefits and Accessibility
One major upside of waxing lies in its exfoliating properties, as it removes dead skin cells in the process. This gives your skin a cleaner, fresher look.
It's important to note that both waxing and shaving can be performed at home, providing accessibility and convenience. This gives them a clear advantage over laser hair removal, a process that demands professional assistance.
• Pain Measures and Durability
Considering pain factors, waxing is often seen as more painful as it involves pulling the hair straight from the root. When compared to shaving, hair regrowth also occurs at significantly different rates. Waxing typically guarantees smooth skin for 3 to 4 weeks, while shaving merely gives you 3 to 7 days before hair comeback.
• Cost Differences
From a monetary perspective, waxing generally costs more compared to shaving. A session in a professional salon can fall in the $50 to $70 range, while at-home waxing kits hover in the $20 to $30 average. Shaving razors, however, can be as cheap as a few dollars for disposable ones or go up to $50 for electric razors.
• Preparations
Both procedures require some form of preparation. Waxing demands growing hair to at least a 1/4-inch length and refraining from exfoliating, tanning, or drying out the skin beforehand. However, shaving preparation includes trimming hair to the desired length and using shaving cream for a more comfortable, closer shave.
• Process Distinctions
The waxing process starts with cleaning the area and applying a pre-wax treatment, then applying wax in the direction of hair growth, and then finally removing it against the direction of hair growth.
On the other hand, shaving requires the razor to glide against the skin in a long stroke against the hair growth, rinsing the razor with warm water after each use.
• After-Effects
After either procedure, some common effects can include ingrown hairs and minor bumps. To mitigate these, exfoliating before the procedure and using a soothing oil when ingrown hairs occur is recommended.
It's also worth mentioning that certain medications and skin conditions can aid in making the skin more sensitive to waxing, as per information from Medline Plus.
Deciding between waxing and shaving ultimately boils down to personal preference and one's skin sensitivity. Both methods offer their own benefits and drawbacks, and understanding them will enable an individual to make an informed decision.
• Preparation Ahead of Waxing or Shaving
Ever tried to wax or shave without properly prepping your skin? Dermatologists and skincare experts roundly advise against skipping this step, citing that getting your skin ready before you start any method of hair removal is essential.
One fundamental step of this process is gently exfoliating the skin. Exfoliation aids in shedding the top layer of dead skin cells. This helps open your pores, allowing the hair to be removed more easily.
Equally important is the removal of deodorant, lotions, or oils. Remember, these substances can coat the hairs, reducing the effectiveness of both waxing and shaving. So, make it a routine to cleanse your skin before hair removal.
• Choosing the Right Shaving Cream
Shaving entails more than just grabbing a razor and gliding it over your skin. The choice of shaving cream, for instance, plays an enormous role in preserving the health of your skin. In particular, consider avoiding heavily perfumed shaving creams when shaving sensitive skin areas such as the bikini line.
Strongly-scented creams contain additives that may lead to irritated skin. There are numerous fragrance-free shaving creams available that are gentler on the skin.
• Waxing Cautions for Prescription Medication Users
Before you consider waxing, take a moment to consider what substances are currently in your skincare regime. Individuals using prescription medications or topical creams like acne or anti-aging creams should approach waxing with caution.
These substances can potentially make the skin more sensitive or even reactive to waxing. If you're in this category, seek advice from a healthcare professional prior to waxing.
• Possible Side Effects of Waxing and Shaving
Hair removal is not without its side effects. Ingrown hairs, irritated skin, razor burns, burns, erosions, and skin irritation are potential effects of both waxing and shaving.
Among these, ingrown hairs are a common concern. These are hairs that have curled around and grown back into your skin instead of rising up. Other side effects are typically due to improper shaving or waxing techniques or sensitivity to the products used.
• Post-Hair Removal Skin Attendance
Following your shaving or waxing routine, it's key to know how to properly care for your skin to mitigate any irritation or complications that may arise.
For any irritations, redness, or inflammations, apply a hydrocortisone cream. This will soothe the skin, reduce inflammation, and promote healing. Using gentle and non-irritating cleansers can also prove helpful in maintaining skin hygiene post-hair removal.
In addition, using effective emollients such as Vaseline can help to restore your skin's natural moisture balance, acting as a line of defense against excessive dryness and irritation after hair removal.
• Consulting a Dermatologist
That said, not all complications resolve themselves with basic skin care routines. In such a situation, you should not hesitate to consult a dermatologist.
In particular, if the irritation persists or you suffer severe side effects, it's fundamental to seek an expert opinion for further treatment. Dermatologists can provide targeted treatment options that go beyond general advice. This is particularly important in preventing any persistent problems from turning into long-term skin health issues.
Interested to learn more about proper skincare? Check out the American Academy of Dermatology for more detailed information.
• Final Thoughts
Achieving smooth and hair-free skin should not be a path paved with discomfort and irritation. Whether you prefer waxing, shaving, or any other hair removal method, adequate preparation, careful procedure selection, and appropriate aftercare can go a long way in achieving your ideal result.
Make smart choices and take care of your skin. Your body will thank you for it.
Waxing Vs. Shaving: Which Technique Is Best for Hair Removal?
• Benefits of Waxing for Eyebrow Shaping
When it comes to shaping eyebrows, waxing has proven to be a more effective technique compared to shaving. The precision offered by waxing allows you to get the exact shape you want, as it removes hair from the root.
On the other hand, shaving just cuts the hair at the skin's surface, causing the hair to grow back faster and thicker. In a study from the Journal of Drugs in Dermatology, it's stated that waxing, threading, and tweezing cause less regrowth speed compared to shaving.
• Why Waxing is Preferred for Pubic Hair Removal
Apart from shaping eyebrows, waxing is generally preferred for pubic hair removal. The key reason is the longer-lasting results waxing provides by pulling hair out from the root as opposed to shaving, which only cuts hair at the surface.
It also offers the ability to reach difficult areas that shaving cannot. This reduces the frequency of hair removal sessions and helps maintain the desired appearance for longer durations of time.
• Advantages of Waxing Bikini Line
Specifically, for the bikini line, waxing takes precedence over shaving for several reasons. First, waxing helps avoid irritation caused by the friction of shaving. Second, razor bumps, a common occurrence when shaving, can be effectively avoided by choosing waxing for bikini lines.
Keeping the bikini line clean and smooth becomes less of a chore with waxing due to reduced hair growth over time and a smoother texture to the skin
• Negative Impacts of Shaving on Sensitive Skin
Shaving may seem like a convenient method for hair removal, but it can lead to major skin issues, especially for sensitive skin. Constant friction caused by shaving can result in red bumps and breakouts. Moreover, it can cause discoloration and hyperpigmentation if done incorrectly or over a prolonged period of time.
• Waxing and Skin Exfoliation
An often overlooked benefit of waxing is the fact that it exfoliates the skin by removing dead skin cells. This, in turn, reduces the effects of hyperpigmentation and discoloration. Unlike shaving, which may contribute to these issues, waxing proves to be a more skin-friendly method of hair removal.
• Pre and Post Waxing Care
To ensure you have the best waxing experience, proper care before and after the procedure is essential. Keeping skin clean and free from oils beforehand helps in easy hair removal. Whereas applying a soothing lotion after waxing can help minimize inflammation and reduce the risk of ingrown hairs.
• Individual Preferences and Waxing Vs. Shaving
Ultimately, the choice between waxing and shaving is subjective and depends on a person's individual preferences, hair type, and desired results. For those who cringe at the thought of pain, shaving might seem to be an easy way out.
However, if your goal is to have longer-lasting results and less time spent on maintenance, waxing may be a promising choice. Hair removal is an individual decision; you should choose what's most comfortable and effective. Researching and making informed choices will go a long way in ensuring your skin remains healthy.
Talking to a dermatologist could provide additional insights into what method of hair removal would be the best for you. Remember, your skin is unique and deserves personalized care.
• Shaving as a Convenient Hair Removal Method
Shaving stands out as a quick and easy method, familiar to many as a part of their daily grooming routine. Ideal for home applications, it offers a painless way to look presentable in minutes. Being a surface-level method, shaving only removes the hair follicle from the skin's outermost surface, leaving the root intact.
This procedure requires minimal tools: a razor and some shaving cream. The cost of these items is relatively low when compared to salon-based treatments like waxing. An additional advantage of shaving is that hair can be of any length, which eliminates the need for any 'prep' time.
However, one must always be aware of the potential negatives. Shaving can lead to effects such as inflamed hair follicles, itching, and razor burn. Particularly problematic are ingrown hairs, which can turn quite painful if left untreated.
Furthermore, the smoothness achieved with shaving typically lasts only from 1 to 3 days, after which stubble appears. A crucial thing to note is not all razors are created equal. Dull blades can result in skin irritation and even create cuts. Always ensure to use a sharp, clean razor.
• Waxing for Longer Lasting Smoothness
On the other spectrum of hair removal, we have to wax. Unlike shaving, waxing can result in smoother skin and thinner hair regrowth over time. This is because instead of cleaving the hair at the surface level, waxing eradicates the entire hair strand from its root.
Another benefit of waxing is its exfoliation properties. It strips away the dead skin cells, revealing a fresh layer of vibrant skin beneath. If executed well, the results of waxing can last from 3 to 4 weeks before hair growth becomes noticeable.
Be ready, though, for a little discomfort, as waxing can be more painful than shaving. The heat of the wax can sometimes lead to skin burns if not handled properly. Also, much like shaving, negative effects such as inflamed hair follicles, redness, and skin irritation can occur.
The removal of facial hair, when combined with certain anti-aging and acne products, may result in abrasions, infections, or scarring. Before opting for waxing, ensure your hair is long enough for the wax to grip. Ideally, hair should be between two in length to be properly waxed.
• Best Practices and Precautions
For shaving, I recommend taking your time, using moisturizing products for sensitive skin, and never shaving dry skin. Opt for shaving cream over soap, especially toward the end of a shower or bath. Also, remember to shave with the grain to minimize irritation.
If venturing into waxing, it's better to start at a salon or have someone experienced to teach you the technique. Watch out for the wax temperature, too, as it should be just above your body temperature to avoid any uncomfortable burns.
• Considering Alternatives
Laser hair removal is another effective method to consider. However, it requires professional expertise and may not be suitable for everyone. To learn more about laser hair removal, you can explore the Mayo Clinic website.
• Making Your Choice
Deciding between shaving and waxing boils down to personal preference and situational specifics. Factors such as hair type, skin type, and the area to be treated should be considered before making a decision. Always, I recommend consulting a board-certified dermatologist about the best option for your individual circumstances.
Different Types of Razors and Wax Kits
When it comes to hair removal, a variety of options are available. Apart from traditional razors and wax kits, electric shavers also prove to be an effective alternative. These devices are specifically designed to provide a close and convenient shave.
Electric shavers come in two types: foil and rotary. Foil shavers are ideal for those with sensitive skin or fine facial hair. Rotary shavers, on the other hand, work best for those with thick or fast-growing hair.
Both types are easy to use and relatively painless, making them a popular choice among individuals who prioritize comfort in their grooming routine.
• Mitigating the Pain of Waxing
While waxing provides long-lasting results, it's often considered a painful process. Fortunately, numerous products can help alleviate discomfort during and after the procedure. Examples include numbing creams and over-the-counter pain relievers.
For optimal pain reduction, these products should be applied approximately 30 minutes prior to waxing. Keep in mind that some individuals may experience side effects, such as redness or skin irritation, so it's advisable to perform a patch test before full application.
• Frequency of Waxing for Optimal Results
Achieving smooth and hair-free skin through waxing isn't a one-off process. Regular sessions are crucial to maintaining the desired results. Generally, it's recommended to have waxing procedures every 4 to 6 weeks. This varies depending on individual factors like hair growth cycles and personal preferences.
• Dealing With Ingrown Hairs Post-Waxing
Waxing, although effective, often leads to the formation of ingrown hairs. These are the hairs that grow back into the skin, causing irritation. A good way to manage this problem is to exfoliate regularly and use a topical exfoliant product.
Exfoliation aids in removing dead skin cells, providing a clear path for hair regrowth. In this context, Mayo Clinic provides reliable advice on managing and treating ingrown hairs.
• Preventing and Treating Shaving Irritations
Similar to waxing, shaving can also lead to issues such as irritation and razor burn. These conditions occur due to the friction caused by the razor blade against the skin. To minimize these effects, use a moisturizing shave gel and avoid shaving over the same area multiple times.
• Alternatives to Shaving and Waxing
While both shaving and waxing have their distinct advantages, several other hair removal methods merit consideration. Laser hair removal, for instance, destroys hair follicles to prevent or slow hair growth. Meanwhile, epilation removes hair from the root using an electric device. Both options offer lasting results and are increasingly being recognized for their effectiveness.
• Suitability of Hair Removal Methods
Despite the variety of options available, not all hair removal methods will suit everyone. Individuals with certain medical conditions or skin sensitivities may need to approach hair removal differently.
Therefore, it's best to consult with a dermatologist or healthcare provider before deciding on the best method. They can provide tailored advice, ensuring the chosen method doesn't compromise skin health.
Remember, the ultimate goal is to achieve our desired look comfortably and safely. It's imperative we consider our options thoroughly, understand their benefits and drawbacks, and decide on the method that will be most compatible with our skin and lifestyle.