What to Consider When Choosing a Dog Grooming Table
Owning a good dog grooming table will make your grooming task much lighter and more effective, and is one of the leading essentials required for proper care of your dog. A grooming table improves the hygiene, health, and physical appearance of your dog (it makes your dog look attractive). Whether or not your dog has a long or short hair, or has a curly or smooth coat, at a time in its life, it will surely require grooming.
At the very least, you need to have your puppy's ears cleaned and his toenails clipped in order to observe healthcare routines. This is where a grooming table comes in. Having a grooming table for your dog can make all these essential tasks a lot easier to accomplish. No matter the kind of dog you have, you'll need a grooming table especially if the breed's grooming requires a little amount of your time. Hence, it is important for you to choose the right kind of grooming table.
You should consider the following when looking for a dog grooming table:
Type of Grooming Table
Size of your Dog(s)
Grooming Table Arms
Quality of Materials
Adequate Restraining System
Construction and Portability
Table Top
Frequency of Use and Storage
Ergonomics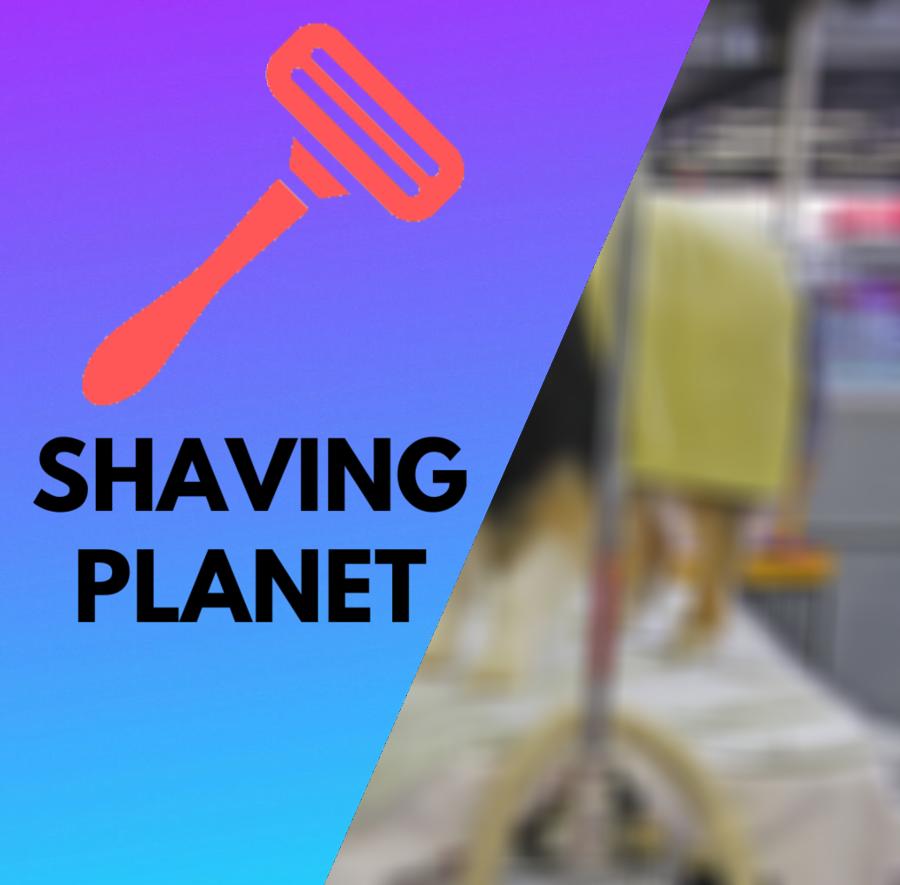 Do you need to know the things to consider before purchasing a dog grooming table? Do you need a guide on how to go about it? Don't look too far. We've made things a lot easier for you, we have prepared this article with tips to guide you in your grooming journey. The rest of this article contains information on the things you should consider when choosing a grooming table that suits the needs of you and your dog.
Choosing a dog grooming table
Choosing a suitable grooming table reduces any chances of back strain you may encounter. It also helps your dog feel comfortable while you care for his physical needs. However, the wrong grooming table can make grooming a nightmare for you and your pet. There are several factors that should be considered when choosing a grooming table – a suitable one should be appropriate for your height, for your dog, and for how frequent you plan to use it.
There are several kinds of grooming tables on the market. The choice you make should ideally depend on your needs and the long term requirements of your dog. While considering the price of the grooming table, you should also make sure you're going for one with good quality (you might decide to choose a standard one or a hydraulic grooming table). Hence, before purchasing a dog grooming table, you need to keep certain factors mind to get the best.
The General Purpose of a Grooming Table?
Whether you are a professional groomer or an occasional DIY groomer, a dog grooming table is an important piece of equipment, it is a must-have.  Right from the basic task of hair cutting or nail trimming to serious grooming activities like coat trimming and care, pet grooming tables are always a must. This is because it makes your task so much easier, more convenient, and generally faster. Asides these, your dog remains steady and safe throughout the process making you less worried.
Making sure your dog is properly groomed isn't about the look alone. Regular grooming prevents your dog's fur from getting matted, from developing overgrown hair and it also prevents skin infections and infestations by pests. Having a dog grooming table makes it easier for you to groom your furry friend in style without losing comfort. A suitable grooming table allows you to carry out most grooming activities such as safely cutting your dog's hair and trimming his nails, making it a better experience for both of you.
Grooming tables come in different categories and designs and it is necessary that you choose the right category before finally looking into the individual features. The main categories of grooming tables are:
simple home grooming tables
mobile and foldable grooming tables
electric grooming tables
hydraulic grooming tables
While the first two categories of grooming tables are for occasional groomers, the last two are for the professionals who partake in the heavy use of the item. Typically, the price of electric and hydraulic pet grooming tables is more expensive (between $500 and over $1,000) than regular grooming tables. So before purchasing, you need to consider factors such as the breed of dog you are planning to groom, the usage method and frequency as well as the preference for mobility as they are all intertwined. These factors all play a significant role in your decision-making process.
Types of Grooming Table
Here's a brief look at the types pf grooming table you will come across when you decide to go shopping.
● Electric Tables
Electric tables are the most convenient yet most expensive type of dog grooming tables. The advantages of using this table include a very comfortable height, which is easily adjusted to taste or comfort at just the press of a button. Electric dog grooming tables also come with other features such as harnesses and nooses. The most important feature on this particular table will be the automation as well as the remote-controlled operation.
● Hydraulic Tables
If automation is not readily your type, then maybe the hydraulic dog grooming table will catch your fancy. As the name suggests, the hydraulic grooming table has a hydraulic pump that helps adjust the working height of the table just how you want it. The pump is also pretty easy to operate and can be done conveniently with a foot pedal located beneath it. However, the con of this table kicks in when you have to continually adjust it each time you have a different dog breed, this is where it may start to get slightly annoying.
● Folding Tables
Folding tables are ideal options for occasional groomers who are looking to be on a budget both for cash and space. As the name suggests, these tables can be folded when they're not in use and they also possess the features of the other two types of tables excluding the automation.
What to Consider when Choosing a Grooming Table?
As mentioned earlier, the first essential step in giving your pet a great trim is finding the right dog grooming table. With several options, different styles and varieties of grooming tables on the market, it can be quite difficult to make the right choice. So when purchasing a tool like this, it is essential to do at least a little research and find out which type of table best suits your needs and at the most reasonable price.
● Folding tables
Folding tables, for instance, are the most inexpensive because they are portable. It makes them an ideal option for occasional groomers and professional handlers. Not only are they light in weight, but they are also quite stable with four legs, one at each corner. Folding tables are available in various sizes- the standard size of 36″ X 24″ which is suitable for all breeds except the giant breeds; the 48″ X 24″ which is suitable for the Great Dane sizes; and the toy size of 30″ X 18″. The toy size often comes two or three inches taller than the larger sizes. Some manufacturers even make a table designed for ringside use at shows that is 22″ X 18″, and can be either 25″ high, or 30 1/2″, it is sturdy enough for shop use. Now the groomer must decide which grooming arm is needed- one that goes through the table or one that clamps on to the top. The clamp-on arms can easily be placed anywhere on the table, and even if removed, it does not leave a hole in the table.
● Hydraulic tables
Hydraulic tables are the most expensive of all the types of tables, but they offer value for your money, adjustable heights with less effort. Most hydraulic tables rotate 360 degrees and lock into place at any point. This allows the groomer to save time instead of having to move around the table every minute. Most of them also feature easy-to-operate foot pedals which provide adjustable height for your comfort, hence minimizing potential back strain while making your trimming and clipping more easier.
Most of the round-based styles begin at 28″ and can adjust up to 35″ or 36″, with bases from 24″ to 27″ wide. Usually, the wider the bases are, the more stable it is. Also, bear in mind that you must not stand on it while working at the table. There are other hydraulic tables with a scissor-type system that can raise and lower, and these can go as low as 19″ or as high as 39″. These are suitable options for larger dogs!
● Electric tables
Electric tables are designed in the same as the scissors-type hydraulic tables, however, they operate at the push of a button. Some of the tabletops do not rotate at all, but they are still ideal if you have a bad back or groom many large dogs. There are some tables with lighted tabletops so as to improve visibility especially when scissoring or clipping, and some may come with a built-in electrical outlet on the table; which is great for plugging in clippers.
Also, there are different types of surfaces on the tables. Some may have grooved rubber surfaces, which may run from one side or end to the other of the table. These surfaces provide excellent footing and sturdiness for the dog but may require a little extra effort to get them really clean, as these grooves can hold dirt. There's yet another surface that's easy to clean – the pebbled surface.
There are even additional options available on some tables, and these include custom colors to match the decor of your home or salon, storage cabinets built under the tabletop for easy storage of essentials, and so on. There are also options and features that fit the needs of any groomer. So, after carefully evaluating these choices, ensure that you make the right choice when purchasing. Now, if you're not sure how to choose the best grooming table for your dog, or you need insights or information on the basic factors involved, here are the things you need to consider:
Size of Dogs Being Groomed
This is the most important factor to consider when choosing a dog grooming table. The pet, specifically the size and the breed of the dog that you would be grooming matters. These factors play an important role in determining the choice of your table. The size always comes first. This is because you will not find the table used for a smaller dog suitable in the same way as that used for a large dog. Asides the size of the table, the safety and restraining features will also be different. Your grooming table should allow your dog to stand and remain in comfortable positions yet not giving him too much room to move around.
● Size and Weight
The size and weight of the dog's grooming table are important factors to consider, especially if you have a large dog. For larger dogs, heavier and large tables are suitable as they tend to be sturdier and can safely hold the dog. The con of this however is that a larger table is more difficult to move around or transport. So do well to choose a dog grooming table that can accommodate your dog's weight but also consider the mobility.
For professional groomers that will be grooming dogs of different sizes, it's better to choose a table that takes the comfort of the largest dog into consideration. Normally, most small grooming tables typically come with a round, rotating tabletop on a frame with a nonslip base, and they are suitable for use with small-breed dogs. They can be easily moved and can rest on top of any counter or table so as to make grooming a small dog much more comfortable for you and your dog.
● Height of the Groomer
An ideal grooming table should be appropriate for the height and comfort of the groomer in relation to the size of the dog. Any grooming table you plan to purchase should bring your dog up to exactly the level of your waist, as this will prevent you from bending or stretching while cleaning, combing, or trimming the nails. Grooming tables that come with adjustable legs are ideal as they allow you to groom dogs of different sizes. They also permit you to conveniently stand or to sit while grooming.
Though hydraulic grooming tables can be expensive, they are actually worth the cost for those who will be grooming often or if you need help lifting a dog onto the table. You can even adjust the hydraulic table while the dog is in place.
Grooming Table Arms
The grooming table arms are the second most important part of a pet grooming table. These are complementary to the tabletop. The arms appear in the form of the metallic bars with hooks to be attached to the restraints. There are precisely two types of arms and you need to choose depending on the size of your tabletop, purpose, and so on. On one hand, the H-Bar arms are usually fixed and attached on each side of the pet grooming table. These are suitable for panicked and agitated dogs in particular. These will have at least two hooks for a smooth grooming job. They will, however, not allow you to move around the table while doing your task, in case you have a habit of that.
On the other hand, the regular arms are more welcome options for professional groomers, providing them with a greater degree of space and freedom. These are also foldable, which means that you can use them for specific tasks. This feature allows you to secure your dog so you don't have to worry about Fluffy moving around while you're trying to groom her. The arm is usually adjustable so you can position it to make your dog comfortable. Most models have a single-arm, but you can find some that have two arms for more effectively securing a large-breed dog.
Quality of Materials
To choose the sturdiest and most durable dog grooming table, it is important for you to pay attention to the material it is made from. For instance, if you'll be bathing your dog, a stainless steel frame is the best option. This is because it won't rust. Also, be sure that all the metal ends are well rounded, that way you won't have to worry about you or your pet getting injured by a sharp corner. There are also many tables that have a wooden frame for the pet to sit on, it's usually covered with a rubberized mat that makes the area waterproof and non-slip. Finally, you should look for a grooming table that has rubber caps on the tip of its legs as this will keep the table firm while you're grooming your dog.
Adequate Restraining System
An adequate restraining system is another important factor to look out for when shopping for your grooming table. The best kind of grooming tables always come with harness, noose, and restraints. Without a doubt, these accessories help in keeping your dog safe and stable. It also enables them to stand up easily. They often come with different mechanisms and enable users to carry out grooming activities without any discomfort. Restraints keep your dog from hurting themselves when they panic try to jump away. The harness also keeps the large dogs in an upright position while the nooses are more suited for small to medium-sized dogs. Finally, the restraint puts a cord around your dog's neck which is connected to the table arm and top on the other end, to keep them upright.
Construction and Portability
Your dog grooming table should be strong and sturdy enough to take the weight and energy of your dog. For instance, a lightweight wooden folding table will not be suitable for use with a Siberian husky. Even if the dog would fit on top, the base would still be wobbly and the tabletop would eventually crack. On the other hand, a small dog does not necessarily need a table with an all-metal construction. The portability of your table is also an important factor. If you won't be transporting your table a lot, then a well-made, slightly heavy table may be a better investment. However, if you will be traveling with it, then a folding table made out of lightweight material would be an ideal option.
Table Tops
The tabletop is another crucial part of your decision making process, so you might want to pay close attention to it. When choosing a type of tabletop, the texture should be a non-skid one at least. A non-skid surface prevents your dog from slipping while you're grooming. So choose a tabletop with a mat made of non-slip, rubberized texture in order to keep your dog from moving around too much while on the table. If the mat offers effective traction to keep them steady, then you won't have to worry about your dog being anxious. Remember to go for a mat that is removable, to allow for easy cleaning. Also, lookout for a replaceable top rather than a non-replaceable one. This is because you can easily change it without having to do away with the entire table. It is also cost-effective and easier.
Frequency of Use and Storage
If your dog requires frequent grooming or you have more than one dog, you may want  to keep your grooming table set up at all times. For this reason, it might be advisable to go with a table that fits into a space that you have set aside for grooming. There are grooming tables that come with a basket or a shelf underneath where you can easily keep your clippers, towels, dog shampoo, and other items- this will also keep your grooming supplies organized. You might also want to consider a slotted shelf as it won't collect hair and dirt.
If you will not be grooming frequently, then a table that's suitable for the size of your dog and folds easily for easy storage is likely more appropriate. Professional  groomers handle dogs of different sizes and weight, but if you'll be grooming at home (personal use), then a simple, foldable table with sufficient height will do just fine. However,  if you would be using the table for a salon where different dogs visit, then you'll need to buy a hydraulic table with adjustable height and with maximum surface area of the tabletop- if you're not ready to lose some of your potential customers.
Ergonomic Pet Grooming Table
This is also considered an important factor when shopping for a dog grooming table. An ergonomically-designed grooming table is mobile and easy to work with for the groomer. This table will save you a lot of inconvenience and back pains. Most times when grooming, you will probably be standing all through, so your grooming table should be easy to move around.
Other features of the ergonomic design include an adjustable height, an uninterrupted arm, and more. Take note of cables; ensure that they are not everywhere, interrupting  your excellent grooming session. An ergonomic design is always preferred for the comfort of both you and your dog.
Hydraulic Grooming Tables Over The Rest
If you are unsure about the kind of dog grooming tables to purchase for professional usage, it is ideal and more appropriate to go for a hydraulic dog grooming table. Of course, the price is higher than the others but the table works much more efficiently than its conventional grooming counterparts. Another factor that justifies the high price of hydraulic pet grooming tables is their extended durability. Once bought, they might not need any replacement for a while, this is why they are more suited for professional groomers. Not only are they sturdier, they are also very compatible. This way, they will effectively meet all the grooming requirements of every dog breed, including the very large-sized ones.
Final remarks
Based on what you've read, there is obviously a lot to put into consideration when searching for a perfect dog grooming table. As mentioned earlier, the size and weight is the most important factor here so that you can accommodate your dog. Whether or not a certain size of grooming table is  too big or too small depends solely on your dog. Then you also need to consider the structure and construction of the frame, the different height adjustments available, and the additional features that you'll benefit from. Don't always assume that they all come with some features such as an adaptable grooming arm and loop, or a storage basket. Make sure you compare the specifications of different tables and consider the best one that you think will suit both you and your dog before purchasing it. As always, we hope this articles has been helpful. Goodluck on your dog grooming journey!