What is the Best Electric Razor FOR Woman – The ultimate guide
The days when people manually used a safety razor or a pair of scissors to shave off or trim any unwanted hair are long gone. In our world of today, we have a variety of options that can help us make the job a lot easier, faster, safer, and more effective. Thanks to the several years of continuous technological advancements in the grooming world, traditional methods for a lot of women have been successfully replaced with electric razors. Another good news about this is that finding the best electric razor that best suits your needs has even become easier.
Choose your woman electric razor with the following points:
Blade Options
Blade Speed
Battery Life
Waterproof
Head Lock
Wireless or Corded
What is the Best Electric Razor FOR Woman:
VOGOE ES300 Electric Shaver
ISTON Electric Razor
Finishing Touch Flawless Legs Hair Remover
DynaBliss Lady Shaver
Brori Electric Razor
Clever Bright Electric Shaver
Buling Waterproof Hair Remover
AUCEE Electric Razor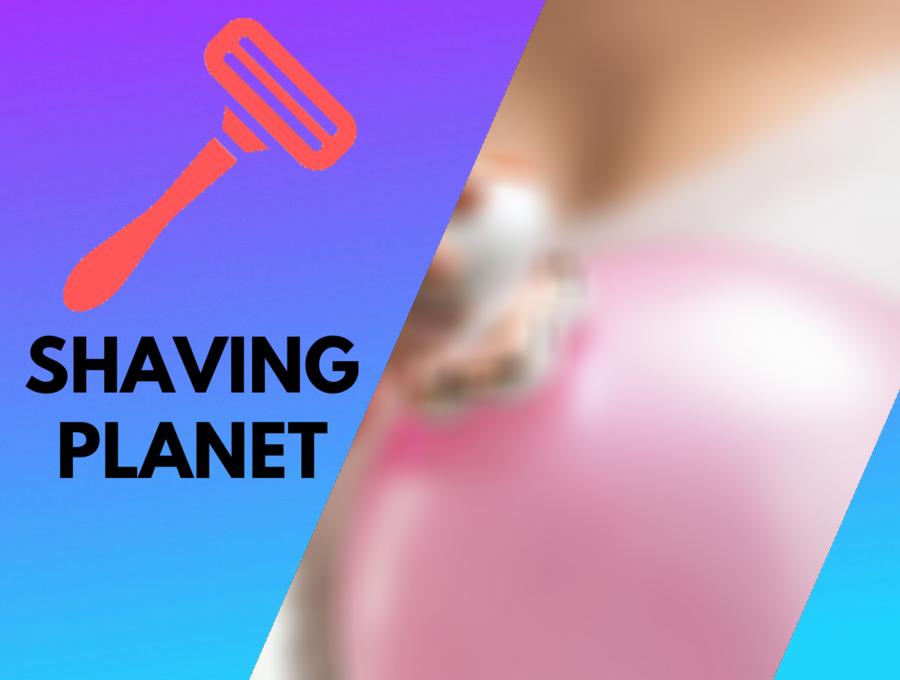 The electric razor is one of the most popular and fastest ways to remove body and facial hair. It may not be the perfect method (none of the methods are actually), but if you have the right razor, you would be happy and satisfied with the results. Every woman deserves a comfortable shave, right, and we are confident that you will find an amazing new electric razor here on our list.
Do you wish to know the best electric razors for women? Do you need a complete guide on things to look out for when buying an electric razor? You have come to the right place. The rest of this article provides you with enough information that you need and all you need to know about your electric razor before repurchasing it. In search of the electric razors well suited for women, we took to the internet and compared some popular products. Taking a closer look at the designs, sharpness levels, battery life, and water-resistance levels, we have been able to narrow down the list of products to just a few best high-quality razor on the market.
Electric Razor
The number of the world's population opting for electrical razors is on the rise. This is often due to the convenience, closeness to the skin, and general reliability of the shave. It may also be due to the fact that so many people have come to hate the idea of doing things manually, especially when those things take a lot of time.
Now when shopping for an electric razor, it is important to know the kind of skin that you have. The skincare needs of everyone vary from person to person. For the purpose of this article, we have checked out certain electric razors focused on helping people with sensitive skin, especially when you need to trim your facial hair carefully. Of course, there is no electric razor that can provide as close a shave as the manual razor or the regular waxing, however, it is one of the safest methods of shaving. When using an electric razor, you don't have to worry about cuts or burns that the manual razors can cause. Many electric razors also work just as well when shaving in dry conditions as shaving in wet conditions, hence there's no messiness to contend with either.
How To Choose The Best Electric Razor
The first fact to know is that not all electric shavers are made equal. With several electric shaver brands available on the market, it is easy to get overwhelmed and end up going for an unsuitable tool for the job. Now to avoid mistakes when shopping for your electric razor, you need to get clear on what you are going to need.
As stated above, people have different skin and hair types. Some skin are more sensitive than others and what might be the best for your skin might not work for someone else's. Therefore, it is essential to pick an electric shaver that best suits your skin i precision and the technology it uses. Since all electric shavers vary, they all come with slightly different features to attend to the special needs of your skin. Because of this, it is essential to do some research before making your buying decision to ensure that you pick a product that will cater to your needs.
For instance, if you want a precise cut and still have flexibility, then you should choose a shaver that comes with a flex motion technology. The list goes on. Keep reading as we reveal the top products on our list!
Electric Razors Vs. Manual Razors: Which Is Better?
Just until recently, the electric razor was very much a novelty. But now they have become very common and much more affordable. So the next question that often comes to mind is- are electric razors or manual razors better?
Obviously, we prefer the electric razor, however, both styles have their pros and cons, just like any product.
● Electric razors: 
First of all, electric razors are faster when it comes to shaving, they stay sharper for a long time, and have a minimal amount of accessories. They also turn out to be more cost-effective when compared to manual razors because they can be used for a long time without maintenance and don't require shaving creams or gel.
However, most electric razors don't provide a very close shave. Of course, that might be a plus when you are dealing with razor burn or skin irritation, but a negative if what you want is the closest possible shave.
● Manual razors: 
With manual shave, you can achieve the closest shave possible. Because of this, you don't need to shave too often when using a manual razor. Also, since the blades snap on and off, they are quite easy to replace.
However, manual razors have turned out to be quite costly when compared to their electric counterpart, as their cartridges need to be replenished, and you need to replace the handle occasionally.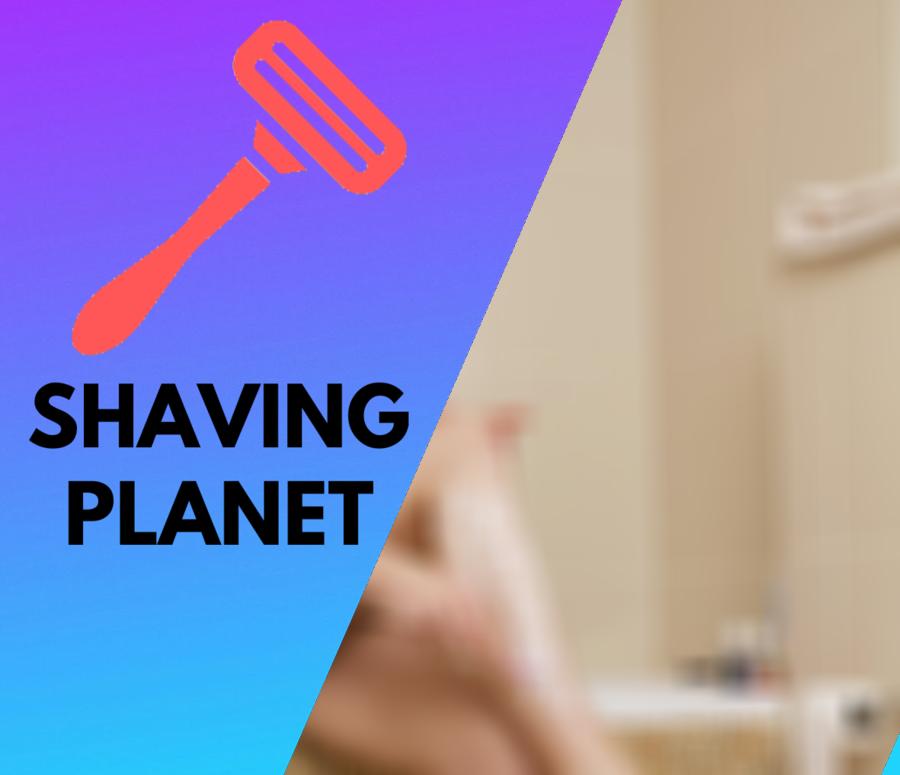 Things To Consider When Choosing The Best Electric Shaver
Before you go ahead to purchase a new electric razor, there are certain things that you need to consider or look out for.
1. Blade Options
Many people drop the idea of getting an electric shaver because they think that they can't help but get a close shave as a traditional razor does. Now the problem with this is not in the electric shaver but in the type of choice that we make. If you wish to get a close shave, then it is important to check out the blade options of the shaver.
The general rule of blades is that the more blades an electric shaver has, the closer the shave it will provide. So, when you are shopping for an electric shaver, try to look for shavers that have at least 3 blades and more.
Normally, the blades work collectively or closely together, and not only will it give you a closer shave, but it will also do so in a short time, therefore saving you a lot of time.
Also if you are not into the regular trimming, then getting a normal electric shaver might not give you the perfect shave that you want. This is because not all electric shavers are designed to be able to trim long hair. In this case, what you need to do is search for an electric shaver that has a pop-out trimmer. The pop trimmer makes it easier to trim those sculpt areas as well as long hair easily. To get even more precision, look out for shavers that have the ability to adjust the length of the blades. This way your hair can be kept just the way you like it.
2. Blade Speed
The speed of an electric shaver refers to how quickly the blades move and get the job done. One important factor that you need to take into consideration is the speed of the electric shaver. This is because the blade speed plays an important role in the type of shave that you want.
Normally, the speed in an electric shaver is measured in cycles per minute (CPM). Now, those electric shavers with a higher CPM are often the best because they get the job done more quickly and offer a smoother shave.
On the other hand, electric shavers that have a low CPM can cause some problems because not only do they give a lousy shave, they also irritate the skin and this can be an issue for people with sensitive skin. So if you know you have sensitive skin, when buying an electric shaver lookout for the ones that come with at least 10,000 CPM, such as the Braun series 7.
3. Battery Life
This is another feature that you need to consider when buying an electric shaver. The battery life of the shaver holds great importance to its performance and effectiveness. If you are a regular user, then go for models that work both independently (cordless) and when plugged into a power outlet. By doing this, you will save yourself the stress of any inconveniences (like having no battery when you need it) and you wouldn't even need to charge your shaver every day before you can use it.
However, in the case of certain models, you can't use the shaver while it is plugged in to avoid electric hazards.
Also, if you are someone that travels a lot then it is important that you get a shaver that can last you a couple more hours even after being fully charged.
4. Waterproof
This feature is actually very important as a waterproof electric shaver can give you peace of mind when shaving. You don't have to worry about using it in the shower or in the bathroom, and most importantly, you can easily clean it with water. All you just need to do is simply put the machine under running water and rinse it out. With this feature, you can also get rid of hair that gets stuck inside the shaver.
5. Head Lock
If you are someone with sensitive skin, then you should get a model of shaver that offers a headlock feature. A headlock feature is one that allows you to have more control over the head of the device so that you can easily shave sensitive areas such as the armpit. The headlock feature also allows you to trim the smallest of hair most carefully. Therefore, it is a great feature for people who like to have a close shave daily.
6. Wireless or Corded
The corded electric shavers are a bit of the hassle because you need to find a power source before you can use it. So in times of emergency such as a sudden interview or say a meeting, it might be frustrating to start looking for one.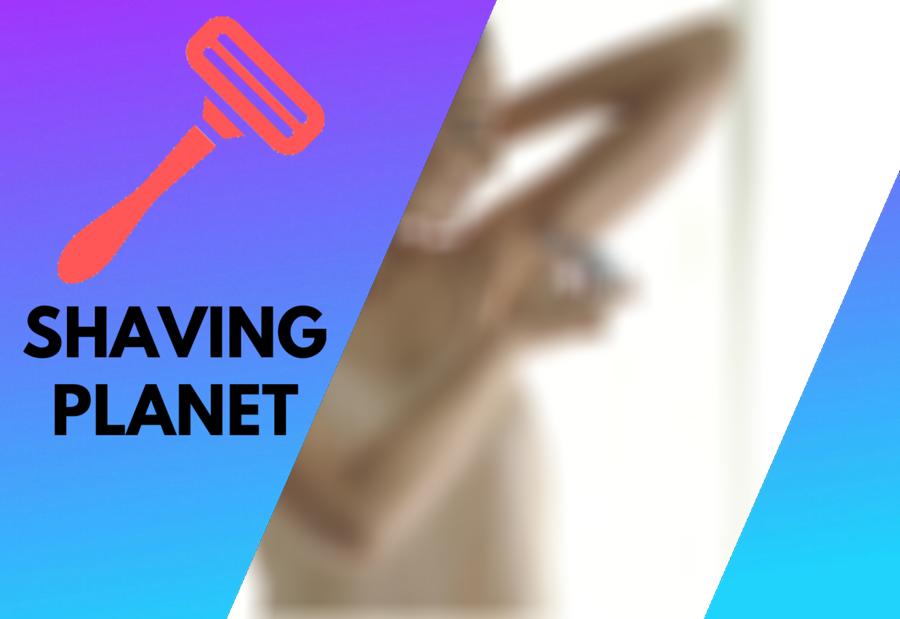 However, the wireless counterparts can be used anywhere and anytime, provided that they have been previously charged. In fact, you can carry them around in your bag for convenience when you need it the most. Most wireless razors work on lithium-ion batteries. These are a great choice for you especially if you travel a lot. That way, you can easily charge it anywhere and use it. There are some that even have the option of an extra battery in order to double the use time.
Since you already know everything about purchasing an electric razor, let's take a look at our list.
What is the best electric razor for women?
Using the key features that almost everyone looks out for, we have carefully compiled some of the best electric razors for women on the market. Not only have we given thorough consideration to the design, the performance level, battery level, and type of shave, we have also considered the cleaning mechanism and important features of the products. In this list, you will find both costly and affordable electric razors. You can be rest assured that you will find the answer to your question, 'what is the best electric razor for women?'
Here is our pick of the best women's electric razors on the market:
1. VOGOE ES300 Electric Shaver
If you want a high-quality electric shaver that provides you with ultimate convenience, then you should check out the VOGOE ES300. This model is designed to possess three floating blade heads that offer a .08mm precision and uses double-track cutter nets for a safe, smooth shave. The egg-shape design of the unit allows it to be easy to maneuver no matter the part of your body you're working on.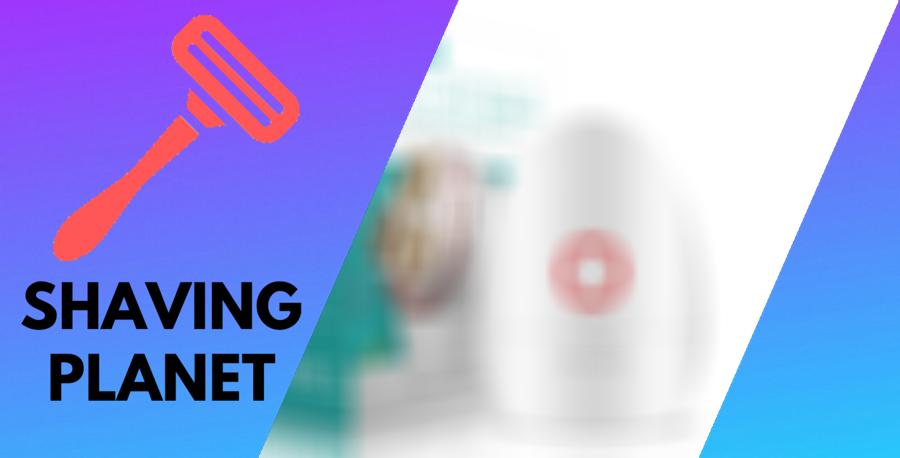 This model is also very portable and easy to carry around. Since the ES300 uses a rechargeable battery for power, it is 100% cordless. All you just need do is dock your shaver onto the base of it's charging panel and you'll have a full charge in less than two hours. Also, this razor is fully waterproof, making it easier for you to use in the shower or the bathroom.
● Bottom Line
Generally, there is a large deal of variation in the price of electric razors. Most brands and models always fall in between the $20 – $40 price range. The VOGOE ES300 electric razor falls in the upper end of this spectrum, and for good reason.
2. ISTON Electric Razor
The ISTON electric razor is one of the most versatile options on our guide. This is because it comes with three different high-quality stainless steel blades. The first and straight blade is ideal for arms and legs, the floating foil is ideal for picking up residual short hair and the curved blade is to navigate tight areas.
It also has an LED display that features a battery power indicator, a cleaning reminder, a charging indicator, and a travel lock, so that you will be alerted when your unit needs to be maintained.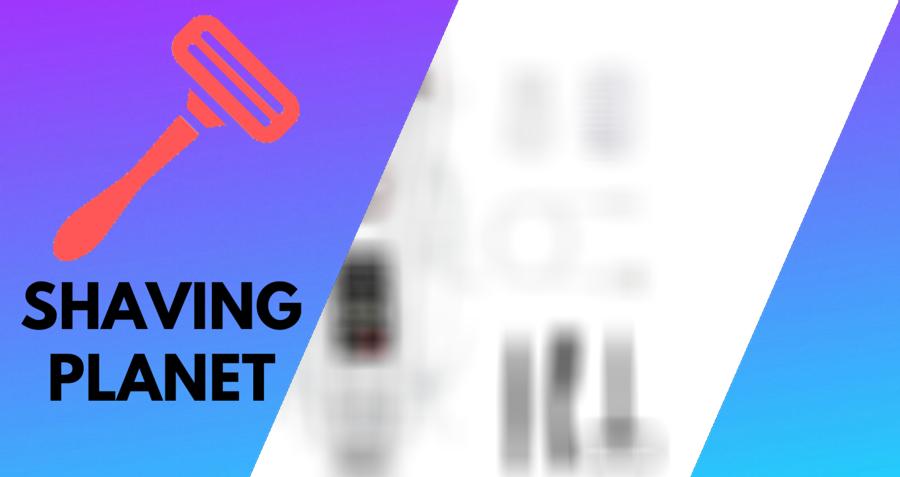 The ISTON razor has a built-in battery that can be recharged in different ways, such as plugging to a computer, socket, or a power bank, and roughly two hours of charging time will get you a full 70 minutes shaving time, which I think is more than enough power before needing to charge the unit again.
● Bottom Line
Yes, the ISTON electric razor isn't the cheapest option on our list, but it actually trends towards some of the more inexpensive units. Still, it speaks quality that can't be compared to most of the more expensive products on the market. Another good thing about this unit is that it also comes with its own accessories, which include a protective head cover, brushes, and combs, a charging cable among others.
​Key Features
3 stainless steel blades
LED power display
Rechargeable battery 
Multiple charging modes
Includes accessory kit
3. Finishing Touch Flawless Legs Hair Remover
The Flawless Touch Legs hair remover from Finishing Touch has a very unique and ergonomic design that fits nicely into the palm of your hand, more like the traditional computer mouse. This model of shaver features four blades, all of which are decked out with 18K gold-plated heads. The blade heads are designed in such a way that it adjusts to the contours of your body, allowing for a more comfortable shave and seamless transitions between different areas of the body and angles.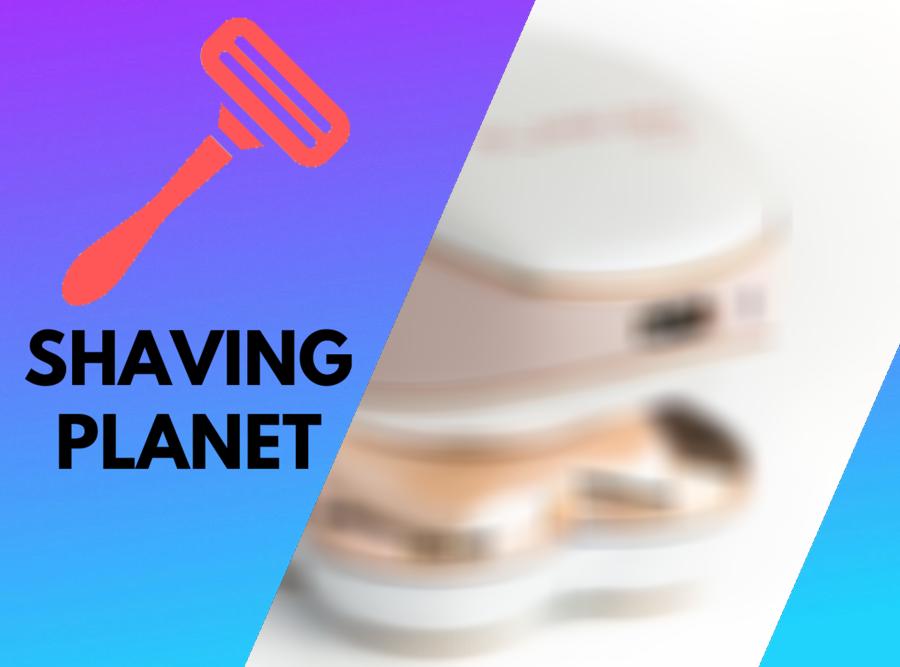 It comes with built-in LED lights, which indicates when your razor is on and when the rechargeable battery is running low. On a full charge, this electric razor is capable of running for an hour, after which you can use the unit's charging cable to power it up again.
● Bottom Line
Yes, the Finishing Touch hair remover is one of the more costly items on our list, however, you should consider its premium materials and ergonomic design as good reasons for its higher price tag. Also keep in mind that while the unit's four blades are capable of contouring to a variety of surfaces, you should only use this device on your legs, ankles, and arms. It is not designed for the face or underarm areas.
4. DynaBliss Lady Shaver (DBW383)
The DynaBliss Lady shaver uses a three-in-one high-speed shaver head, which features straight and curved blades, as well as a floating foil. Because of its versatility, you can comfortably use this lady shaver on your face and underarms, in addition to your arms and legs. Amazing right?
It also has a powerful rechargeable battery that is built to last for 70 minutes before needing a 2-hour full charge. You can also power up your DBW383 lady shaver's battery by different means including a computer, USB port, or other travel chargers.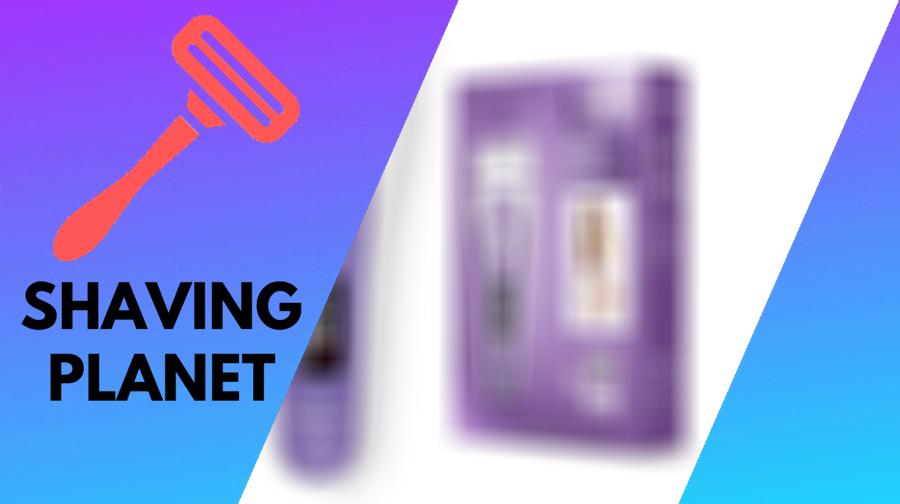 Another excellent feature is the unit's LED display that has different indicators such as battery power, charging, cleaning, and travel lock indicators. Since this product is also waterproof, you can easily use it in the shower and clean it under running water.
● Bottom Line
Being one of the more affordable options on our list, the DynaBliss lady shaver is a fantastic choice when it comes to versatility. It also shares many similarities with the ISTON electric razor; so if you like that product and want to save a few more dollars from your purchase, then the DynaBliss razor is a great alternative.
5. Brori Electric Razor
The Brori electric razor comes with a 3-in-1 blade option, which includes a straight blade, curved blade, and floating foil for versatility and to offer whole body hair removal capabilities.
Another good feature that comes with the Brori razor is a free replacement head that you will be given when you purchase it, allowing you to switch the blades if you ever suspect that they are getting dull or not as efficient as before.
This razor also comes with accessory kits such as a stand as well as a cleaning brush, charging cable, and storage pouch. However you should also keep in mind that the Brori razor has a longer charge time than most electric razors, so it might be a wise choice to power it through the night for a full charge.
● Bottom Line
The Brori electric razor is one of the priciest products on our list, but you can try the risk-free razor because it comes with a 30-day guarantee that allows you to return it if not satisfied (within 30 days of purchase). You will be fairly compensated, through a replacement product or a full refund.
6. Clever Bright Electric Shaver
If you are one that likes a product with a variety of uses, then you'll definitely love the Clever Bright electric shaver.
A unique feature that sets this product apart from other electric razors is its six interchangeable heads! Apart from the standard 3-in-1 blade and bikini trimmer, you'll also get a facial cleansing brush, facial exfoliator brush, facial massager, and anti-allergy foil shaver heads. Just amazing!

This unit comes with a built-in battery that can be recharged using its cordless charging stand. This unit, as well as its other accessories, are waterproof, hence, you'll be able to wash each piece with water and even use them in the shower.
● Bottom Line
Okay, this product has a high price but don't let this scare you. With six different head attachments, you'll get the value for your money with this product.
Another excellent feature is that it comes with a one-year warranty and lifetime customer support, so you can either get a quality product or your money back.
7. Buling Waterproof Hair Remover
With a fresh, new look for 2020, Buling introduces its waterproof hair remover. This 100% ergonomic razor comes with five blades to provide a smooth and close shave at various angles. Also, each blade is covered by an 18K gold-plated head, which keeps them protected and free of irritation.
It also features a pop-up trimmer, which allows you to trim off longer hairs when you don't need a particularly close shave. The handle has LED lights that indicate when your razor is on, when its battery is low, and when it is charging.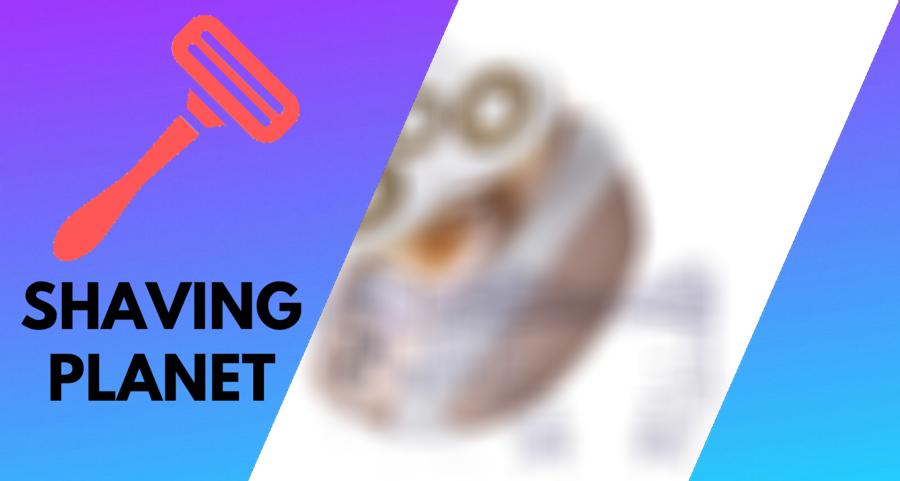 This unit is cordless, except when you need a charge. The product also comes with a charging cable and brush, and it is completely waterproof for use with water.
● Bottom Line
Although it is one of the most expensive electric razors on our list, it is also a fair price to pay for a product that uses five blades to get a smooth, premium shave.
With this razor, you can also try the razor risk-free, because it comes with a 100% satisfaction guarantee. So if you're unhappy with your purchase, simply return it and you'll get a full refund.
8. AUCEE Electric Razor (BRE650)
If you want to keep your skin shiny, smooth, and healthy after every shave, then you should consider the AUCEE BRE650- it not only holds its razor but also works as a beauty kit.
The main razor attachment features two straight blades, as well as a non-catch floating foil. It also comes with two other head attachments- a facial cleansing brush and a facial massager for versatility.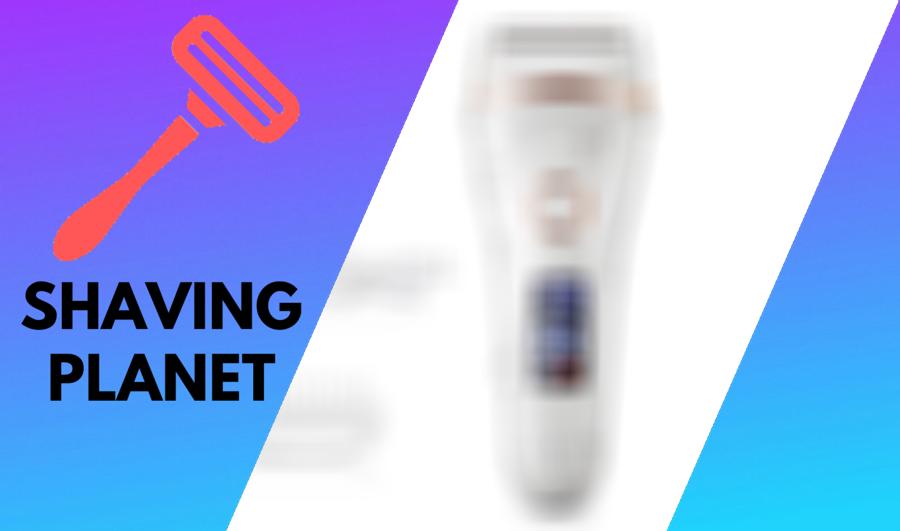 With the razor's built-in charging reminder, you'll know when your unit needs to be recharged. The razor also comes with a full set of accessories, including its three attachments, protective cover, charging cable, and brush.
● Bottom Line
Even with its multi-function design and a number of accessories, the AUCEE electric razor still manages to be a very affordable option.
It also comes with a full one-year warranty, which includes any manufacturing defects or issues.
Finally
With the above models in our list, you should be able to get a design that suits your needs and is easy for you to use. Good luck with your selection!