What Cream And Soap To Use After A Shave
Shaving is great and all, but another important aspect of grooming is the post-shaving treatments that we give to our faces and freshly shaved skin. Believe me when I say that post-shaving treatment is as important as shaving itself, so as to prevent all kinds of skin reactions.
What Cream And Soap To Use After A Shave?
Lab Series 3-In-1 Post-Shave Remedy
Proraso Aftershave Lotion- Refreshing And Toning
Jack Black Post Shave Cooling Gel
Barberry Coast Bay Rum Aftershave Splash
Lather & Wood Shaving Co. After Shave Balm
Nivea Men Original Replenishing Post Shave Balm
Baxter Of California Shave Tonic
Razo Rock Alum Block
Stubble Cream- Hydrating And Regrowth Refining
It's a known fact that shaving gives the skin a smooth look and feel but that only lasts for a short while. And for many people, shaving comes with different side effects like uncomfortable itching and redness, razor cuts, burns, and ingrown hairs. There might also be red bumps from inflammation around your hair pores which are called folliculitis, and it can also crop up after shaving sensitive skin.
However, the bright side to all these is that irritation and other skin reactions after shaving can be prevented, only if you know the right products to use, how to go about it and if you can find one that's suitable for your skin type.
Do you wish to find out about the various creams and soaps to use after shaving? Do you need a guide on which product is good or bad for your skin? Are you curious about the advantages of using these aftershave products? Keep reading to find out all that you need to know.
What is an Aftershave?
An aftershave is a mixture that is usually applied to the face after shaving to soothe the skin. In the past, after-shave was an alcohol-based liquid, however, these days it is easy to find aftershave in both gel and lotion form. Now, of all these bases, none can be qualified as an all-around "best" choice. In fact, it is more important to use an aftershave that is best for your skin in particular. The best kind of aftershave will always vary from one person to another, and the product that works best for one person may be less preferred by the other. Below are basic answers to some questions that pop into people's minds.
Is There a Need for Aftershave?
Okay, some people may think that an after-shave is a product that is all about the scent, but that's far from the truth. This mixture has a lot of benefits and this makes it an important part of your grooming routine so that you can keep your skin in good condition even after shaving, it is highly advisable to use an aftershave. This product is not just about making you smell great or making you feel more confident, it also offers several other benefits such as increasing your hygiene levels, improving the condition and appearance of the skin, and reducing the incidence of skin problems.
How do I Use Aftershave?
This is quite simple and easy to do. All you need to do is apply it immediately you finish shaving. You can either splash it on the shaved areas or just rub it in, depending on the type of aftershave that you have. While doing this, bear in mind that just a little aftershave goes a long way, so try not to overdo it.
Another important thing to do is to make sure you follow the directions when using this product because the type of aftershave it is will affect how it is to be used. For example, if your after-shave is a splash on, all you need to do is splash it on after shaving. However, if you use a gel or balm after-shave, you need to rub them carefully into the skin. Their method of application is always slightly different. But by making sure you check the direction on the container, you will be able to determine how best to use it and also get a better idea of the quantity recommended for use. A lot of people end up wasting a huge amount of the product by applying way too much on the skin. Ultimately, this means that they end up wasting money by having to purchase more instead of making do of what they have. So, always make sure you know how much of what to use before using it.
What are the Benefits of Aftershaves?
As mentioned earlier, aftershave is very important as it provides a wide variety of benefits. In fact, it has become an important aspect of the daily shaving and grooming routine for most men. Here are some of the main benefits of using an aftershave. They include:
1. Makes You Smell Great
Aftershaves are usually made available in varieties of fragrances and scents so that you can choose one that smells great to you and your partner. Once you use this product, you will enjoy the confidence and compliments that come with smelling nice. But try to avoid applying too much especially if the smell is one that is a bit stronger, otherwise, it can become too overpowering.
2. It Soothes the Skin
Another benefit of using aftershave is that it soothes your skin. Most times when you shave, it may leave the skin feeling very sore and raw. This can cause a lot of discomfort, and it doesn't look too great either. However, when you apply aftershave to that sore and raw skin, you will be able to enjoy soothing and cooling properties that will help calm the skin down while reducing redness and soreness.
3. It Helps to Keep the Skin Hydrated
Normally, if you shave every day without an after-shave, you'll notice how it leaves your skin feeling and looking very dry. This can cause irritation and can cause the skin to look out of shape. But by using the right aftershave, not only will it hydrate your skin, but it will also nourish the skin, which means that your skin will feel much better and even look healthier than before.
4. It Helps With Healing
When you shave, it often results in razor bumps and cuts, and this can be quite annoying, uncomfortable, and may even affect your appearance. Sometimes, they may even take a while to subside. However, when you use aftershave, it can help bring about faster healing time, that way, your skin won't show the adverse effects of shaving for a long time.
5. It Boosts Your Confidence Levels
When you use aftershave, not only does it make your skin look and feel better but it can also help boost your confidence levels a little higher than normal. When you know that your skin looks great, you smell nice, and your skin feels nourished and soft. The way you look in the mirror or relate with people comes with a boost in confidence, and this ultimately has a positive effect on other aspects of your life.
6. It Helps to Close the Pores
When you shave, your pores might be left open, and this may put you at an increased risk of irritation and bacterial infection. However, when you use the right aftershave, it can help you close and tighten the pores, hence reducing the risk of infection. This ultimately means that you get to enjoy the benefits of having healthier skin without having to worry about skin infections and irritation.
7. Cools Your Skin Down
When they shave, many men may experience a burning sensation or irritation caused by the friction between the razor and the skin. This is however not surprising because shaving removes skin as well as hairs. But by using aftershave, you will be able to enjoy the soothing and cooling sensation that it provides, which will help to calm and soothe your skin in those affected areas.
8. Your Skin is Protected
When you apply aftershave after grooming, it helps to form a kind of protective layer in the areas applied. Hence, your skin will enjoy a higher level of protection especially if you have sustained nicks and cuts as a result of shaving.
9. It Feels Great
It is no doubt that aftershave provides a sort of refreshing, cooling, and revitalizing sensation when applied after shaving. This feeling is actually the same if you use a cooling splash on, a refreshing gel, or a moisturizing balm. Just know that you can look forward to a refreshing feel and the perfect finish when it comes to your grooming routine.
​10. It is Hygienic
Another excellent benefit of using aftershave is that it is a hygienic product, and this is due to its antibacterial properties. There are times when your pores can become clogged with debris and bacteria, which may lead to different skin problems. However, when you use aftershave, it can help you get rid of the bacteria and debris from your pores, which will reduce the risk of skin problems such as infections, acne, ingrown hairs, and more.
What Cream And Soap To Use After Your Shave
1. Lab Series 3-In-1 Post-Shave Remedy
As mentioned above, shaving can cause a series of skin problems such as razor bumps, to break it down even further – ingrown hair. Ingrown hair is the main cause of razor bumps, which may lead to a pretty lousy shaving experience for those that have to deal with it.
This is where the Lab Series 3-in-1 Post Shave Remedy comes into play. There are plenty of aftershaves that claim to deal with pseudo-folliculitis effectively, but the Series 3-in-1 Post Shave Remedy isn't just all about the talk. Normally, ingrown hairs occur when newly-shaved hairs curl backward and start growing under the skin. Of course, they're uncomfortable, and shaving over them is often really painful and annoying. However, with the 3-in-1 Post Shave Remedy, you can prevent ingrown hairs and relieve subsequent razor bumps.
This 3-in-1 gel has a blend of plant-based ingredients which helps refine the beard hair. Most users claim to see results in as little as two weeks as their facial hair comes back thinner and finer. This gel also increases the skin's exfoliating process to allow hair follicles to remain open, this means that your facial hair will grow outward more instead of inward.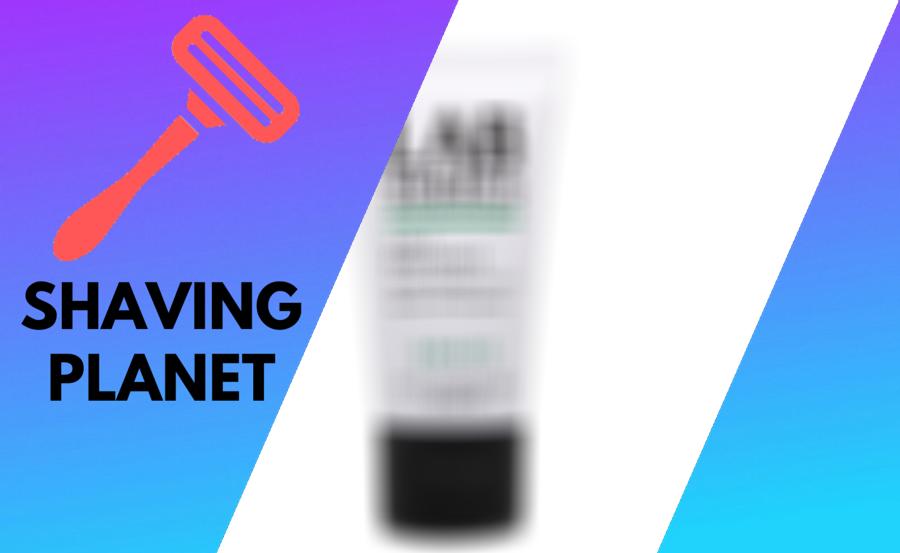 Another property of this gel is that it slows down the growth of beard hairs on the areas of the face where it is applied. That may not be a great idea for beard growers of course, but if you want some parts of your face to be kept clean-shaven, then it is a great option.
Also, the 3-in-1 Post Shave Remedy's natural ingredients which do not include parabens has antioxidant properties that help renew the skin after shaving.
● Pros
The gel prevents razor bumps and burn.
It is an excellent moisturizer
It also controls the growth of facial hair
● Cons
There isn't much in this aspect. But if you are one to prefer something with fragrance, then it is not a great choice for you.
2. Proraso Aftershave Lotion- Refreshing And Toning 
Proraso's Aftershave Lotion kind of takes you back to those days at the barbershops, when a shave was something most men looked forward to with enthusiasm. But that should not be a surprise when you consider that this same brand Proraso has been around since 1948 and is one of Italy's most iconic brand names.
Made out of ingredients that do not contain paraben, this refreshing and toning lotion is the best aftershave for men and also the best aftershave lotion. In fact, it also makes a fine aftershave balm.
The Refreshing and Toning lotion is of superior quality for different reasons, which include:
Fresh natural ingredients: The lotion is made with a series of fresh, natural ingredients such as eucalyptus oil tones that purify the skin and facial hair, menthol which refreshes and revitalizes the face after a shave, and witch hazel which helps to reduce rashes and razor burns.
It has a pleasant scent which is clean, mild, and does not linger the whole day. In fact, within an hour or two it will dissipate, blending well with your body spray or colognes. The price is also amazing as you can purchase the Refreshing and Toning Lotion on Amazon for just $14. This is quite cheap when compared to the many quality aftershaves that sell for $40 and upwards.
There's also this immediate relief that the lotion provides after your shave and you will love the fact that it refreshes and tones your skin at the same time.
Non-animal-based ingredients: Proraso Aftershave Lotion also includes non-animal-based ingredients, making it vegan friendly.
● Pros
Contains over 95% natural ingredients
It refreshes and revitalizes the skin after shaving
● Cons
The scent has a slight medicinal smell that some users don't like.
3. Jack Black Post Shave Cooling Gel 
It is normal to try to get the best shave possible every time we step in front of a bathroom mirror. But just like everything else in life, we may not always be on top of our game.
Now, this can be caused by several reasons like lack of attention, a dull blade, or even weariness.  Your shave then becomes all annoying and frustrating. You end up getting nicks, cuts, razor bumps, and more. But there's still a light at the end of the tunnel. With a quality aftershave, you can avoid an otherwise dreary experience, and Jack Black's Post Shave Cooling Gel is the perfect option to put you back on track.
This gel is an alcohol-free, soothing lotion that helps protect the skin against razor burn, redness, and irritation due to shaving. Also, it doesn't sting the face like other aftershaves which is a great thing as you wouldn't want additional discomfort.
But it doesn't just end at this. Jack Black's Post Shave Cooling Gel has a cooling effect that tightens the pores after your shave while soothing the skin. It also contains aloe extracts, which is a great remedy for treating irritated skin, and chamomile and witch hazel which also helps soothe the face.
Another excellent ingredient is sage, which helps to regulate the circulation of blood to the hair follicles hence promoting healthy hair growth. This Post Shave Cooling Gel also contains lavender oil, which has antiseptic qualities that help heal the skin from cuts. It also helps reduce the pain and redness caused by sunburns. This gel is paraben-free, does not have fragrance, and is also free of colorant. It is also a great choice for vegans, and it is certainly among the best natural aftershave products available on the market.
● Pros
Capable of healing, hydrating, and calming irritated skin
Contains natural ingredients
It also protects the skin from UV damage
● Cons
4. Barberry Coast Bay Rum Aftershave Splash
Bay Rum aftershave is an effective splash that has resolved both the issue of taming irritated skin and the issue of unpleasant odors.
This is probably one of the best aftershave splashes on the market and the best smelling aftershave. Barberry Coast's Bay Rum splash is handcrafted with natural ingredients, it also uses glycerin rather than alcohol, to help moisturize the face without the stinging effect that usually comes with alcohol-based products.
The Bay Rum Aftershave also contains a unique blend of exotic spices, citrus, essential oils, and extracts – as well as bay leaves essence. All these ingredients are actually vegan with no GMO oils or parabens.
Yes, applying this splash to your face after a shave will give you a quick burning sensation but it's not all bad.
● Pros
Has an excellent scent
Contains all-natural ingredients
Comes with a money-back guarantee
● Cons
For some people, the scent may be too strong
5. Lather & Wood Shaving Co. After Shave Balm
● Pros
It is great for sensitive skin
Has an excellent texture
Contains natural ingredients
● Cons
Not many, however, some users wish the slight sandalwood scent was stronger
6. Nivea Men Original Replenishing Post Shave Balm 
● Pros
Contains Vitamin E and B5 regenerate and replenishes the skin
Long-lasting moisture
Can absorb quickly into the skin
● Cons
Strong overpowering scent
7. Baxter Of California Shave Tonic
8. Razo Rock Alum Block
9. Stubble Cream- Hydrating And Regrowth Refining
Conclusion
With this list, we hope that you can choose the aftershave that best suits your skin and body. Good luck.