The Best Beard Trimmer For You in 2020
Maintaining facial hair is more like managing the hair on your head. A beard needs sculpting, trimming, and constant nourishment that keeps it stylish and attractive. Considering that, the best thing you can do is purchasing the right beard trimmer that will help in snipping overgrown hair to maintain a consistent growth pattern.
The Best Beard Trimmer For You in 2020:
Philips Norelco MG3750
Panasonic ER-GB40-S
Wahl Lithium Ion All-in-One
Braun BT3040
Philips Norelco Series 3500
To find the best beard trimmer, look at the following factors:
Versatility
With or without a cord
Accessories and attachments
The length of your beard
Dry or wet use
Type of the blades
Convenience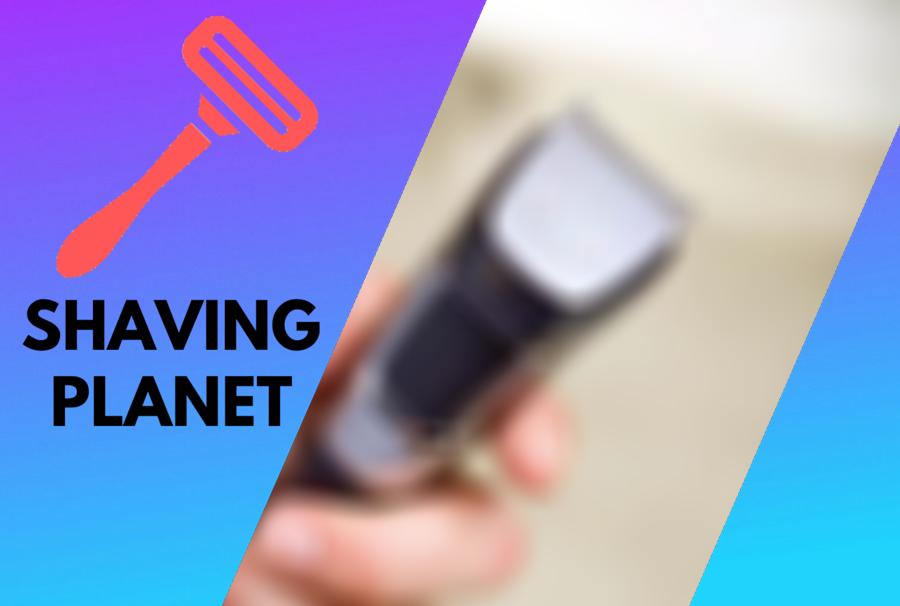 Do I need one beard trimmer or several?
If you take your stuff seriously, then you need to have more than one beard trimmer. That is because every trimmer has a specific characteristic that makes it suitable for a given situation. For instance, some are meant for detailing and are more travel friendly while others are coded and can only be used effectively at home for routine maintenance of beards.
Owning several beard trimmers is a good investment for a man. For instance, the most expensive trimmers offer warranties, while the most affordable ones are easy to replace. Whatever you decide to go for, you will find out that your facial flair is uncompromised.
Choosing the best beard trimmer
You should be assured that there are plenty of options when considering to buy an excellent beard trimmer.  There is a wide variety in the market, and each one of them comes with a different feature that makes it unique and suitable for a specific use.
The first factor you should consider when choosing a beard trimmer is what you want to do with your beard. Take a case where you want to grow your beard. The best trimmer for you will be one with a bigger clipper. But in case you opt for maintaining the hair short, you will have to do for the close—range beard trimmer.
Several beard trimmers come with adjustable heads to fit different lengths. But again, the size varies, and it would be challenging to get one that can deal with long beards. It is also worth looking for products that come with added accessories like combs or beard oil to maintain an excellent beard. Here are some factors that you should consider when looking for the best beard trimmer.
● Versatility
Before rushing to the nearest retailer to stock some beard trimmers, it is essential to identify how you intend to use them. If you are going to use the trimmer for the beards only, then it is easier. But if you want to use the same device for your hair, then you need a special one.
Multi-purpose beard trimmers are ones that come in a wide variety with different length settings that allow users to adjust the head as they deem appropriate. An excellent example is the Panasonic ER-GB40-S that has up to nineteen different length settings. The machine is suitable for all-round body hair trimming, from the head to the chest and other [arts of the body.
● With or without a cord?
Both corded and cordless beard trimmers have their pros and cons. For instance, cordless ones are more flexible and suitable for travelling. These trimmers can be carried anywhere you go. Additionally, you only require to charge the device and use it for hours. How long the battery lasts will depend on the brand you buy.
On the other hand, trimmers with a cord offer more power. If you have one of these, you will not have to worry about battery life, as long as you have an electric socket near you. But that can also be disadvantageous because you cannot use it unless you have a power source. Also, buy products that come with charging accessories.
If you are looking to buy a cordless trimmer, then it is essential to consider the charge time and the capacity of its battery.  And if you want to go for the corded one, then look out for the length of the cord, it will help you have a comfortable shave without being grounded near the power socket.
● Accessories and attachments
Most reputable beard trimmers come with accessories that make it easier to maintain facial hair. For instance, the best device will have attachments like stubble guide attachment and different clipper heads for different lengths.
● The length of your beard
How long do you want to maintain your beard? Do you prefer short, medium, or stubble? The length factor is crucial when choosing the best beard trimmer. If you are undecided on this factor, then you should ensure that you buy a trimmer with various length settings. That way, you will quickly adjust to the one you prefer for every shave. Accordingly, such a machine is also versatile and can be used for any purpose other than trimming your beards.
● Dry or wet use?
The best beard trimmer should be flexible for use in any condition, i.e., they are fit for both wet and dry purposes and can be used in the shower with shave cream.  Waterproof trimmers are also easy to clean. Mostly, you will need to wash them with water from the bathroom sink. Such factors add convenience that every man should be craving.
● Type of the blades
The blade type in your beard trimmer is equally vital, like any other aspect. Some blades like the ones made of chromium, titanium, and steel are more durable and comfortable to use. The design of the blades also adds extra convenience. For instance, the double-edged blades make trimming more precise and are easy to use to fine-tune the beard as you would like.
● Convenience
How flexible is your trimmer? Can you use it while on the road? Those are some questions you should ask yourself before buying a beard trimmer. For every situation, you will need a beard shaving device that suits the occasion. For instance, if you are a traveller, you will need a travel-friendly one.
In the same way, the weight and compactness of the trimmer are essential. You do not want to stick around with a beard trimmer that you cannot pack easily. The best devices are always portable for convenience.
For more convenience, a portable beard trimmer should have a larger battery capacity and extended life span. At the same time, they should be easy to recharge.
Another thing to look out for is the battery life of the trimmer. Every product varies in this aspect. Some will go for long before running out of battery while some may just leave your face half-shaven. On the same note, the recharge duration is equally essential. You do not want to wait the whole day for your new blade to be fully charged only to use it once.
And the last consideration would be the price of the device. Male grooming is never expensive, and even the most costly trimmers come with discounts and warranties that make them affordable. What you need to do is keep your eyes open for any promotions on the best beard trimmers. Many of them are always online, so catching one won't be a hard task.
This information should be enough to help you choose the best beard trimmer to serve your desires. Additionally, this article looks at some of the best brands in the market. All the trimmers listed below have different features because every man deserves something unique and have a different taste. The list should help you make the right choice when purchasing your beard trimmer.
The best beard trimmers on the market
After looking at all the aspects that make a beard trimmer a must-have, the following brands stand out as some of the best in the market:
1. Philips Norelco MG3750
Philips has managed to maintain excellent reviews over its appliances for a very long time. Philips Norelco MG3750 is the first device on this list due to its unmatched features. The beard trimmer is one of the most versatile and cost-effective.
Philips Norelco MG3750 beard trimmer is widely known for its adaptable feature that allows the use of three different beard trimming guards for various lengths. It also comes with hair trimming guards of between 9mm and 16mm along with an accessory for detailing, nose and ear trimmer, and a stubble guard. In total, it has 13 different interchangeable attachments that make it a perfect fit for any hair trimming requirement.
In terms of convenience, this beard trimmer does not require any oil for blade maintenance and is self-sharpening due to its DualCut technology. The guards can be detached and replaced easily when cleaning or changing between the desired lengths. Additionally, this is a lightweight trimmer that can serve you well at home and on the road.
The miss in this trimmer is that its battery is not as powerful as the other beard trimmers in this list. That means that you cannot expect it to serve you for long without charging, especially when using it for multiple purposes.
2. Panasonic ER-GB40-S
This beard trimmer is the best wet and dry cordless machine in this list, and it comes from another reputable brand, which is Panasonic.
The Panasonic ER-GB40-S is the perfect beard trimmer for travellers. The device comes with easy to use grooming kits that can fit well in a travel bag. Accordingly, the wet and dry feature brings more versatility in terms of maintenance. You will not have to worry about getting it moist as it is meant for both conditions.
The steel blades of the Panasonic ER-GB40-S are stainless and sharp to guarantee better trimming. Moreover, the blades of this trimmer are placed slanting at 45 degrees to give a perfect shave and also enhance multi-purpose use.
Another big win for this trimmer is that it comes with three blades that give it an excellent trim regardless of the length of hair.  The three stainless steel blades remove facial hair in a single stroke, making it fast compared to other trimmers.
Another notable feature of this trimmer is the 19 precision settings that make it versatile and convenient for different uses. The length settings are adjustable to enable users to set the beard trimmer according to the density of the beard. Moreover, the Panasonic ER-GB40-S is lightweight and easy to charge and clean.
3. Wahl Lithium Ion All-in-One (Wahl Lithium Ion Model 9854-600)
 This trimmer is the perfect fit for men who like keeping their beards long. This machine combines quality attachments, a powerful battery, and easy to use and store components. The performance of Wahl Lithium Ion All-in-one is excellent, especially when it comes to trimming long beards.
This beard trimmer is, however, weaker when it comes to length settings as it only comes with six precision length settings. As it stands, most brands have well above ten length settings while some go up to twenty. The general performance of this trimmer covers up for its drawback, and that should not be a thing to worry about.
The convenience of Wahl beard is found in its robust blades that make it more durable compared to others in this list. Additionally, the blades are stainless and easy to maintain. The powerful battery and cordless design of the trimmer add to its handiness. When fully charged, it can be used for more than two hours without the battery dying out.
And that is not all. Wahl comes with a two-year warranty and five years guarantee, which makes it a worthwhile investment. You can be assured that you will use this trimmer or years without incurring any additional expenses.
4. Braun BT3040
Braun electric appliances are well known for high performance, and their beard trimmer is no exception. This device finds itself in this list on the category of the best stubble trimmers.
If you are looking to buy a stubble beard trimmer with perfect accuracy, then Braun BT3040 should be the machine for you. This device comes with 39 different accurate settings that increase in 0.5mm each. That design makes it the perfect choice for beard styling.
The different length settings also make it a versatile machine in the sense that it can be used for shaving, clipping, and styling the edges of beards. In other words, Braun BT3040 has a personalization effect that allows you to give your face a look that you want. Additionally, the trimmer has a precision dial that helps amateurs use it effectively so you wouldn't have to worry about professionalism in using this one.
The blades of Braun BT3040 are made of excellent quality and durable stainless steel. The only drawback is that other components of this beard trimmer are not as durable as other devices in this list since they are mostly made of plastic. Other parts have also been reported to burn while charging the trimmer. The problem is not that persistent, but it is an area that needs improvement.
Another big win in the design of Braun BT3040 is that it offers both corded and cordless use.  That means you can use it both at a fixed point near a plug-in and when on the road. The battery life is also exceptional. An additional convenient feature is that the clipper can adapt to any power voltage between 100V and 240V so you will not have to worry about where you are. You can just plug in anywhere.
5. Philips Norelco Series 3500
This beard trimmer is another product of Philips, and it fits into this list as the most affordable of them all. That is not to mean that it does not have excellent and convenient features.
The Philips Norelco Series 3500 can be used for both hairs on head and beards as well as other body hairs. The length settings on this beard trimmer are twenty and also include a trimmers' zoom wheel that can be used to adjust and lock the device at your desired length.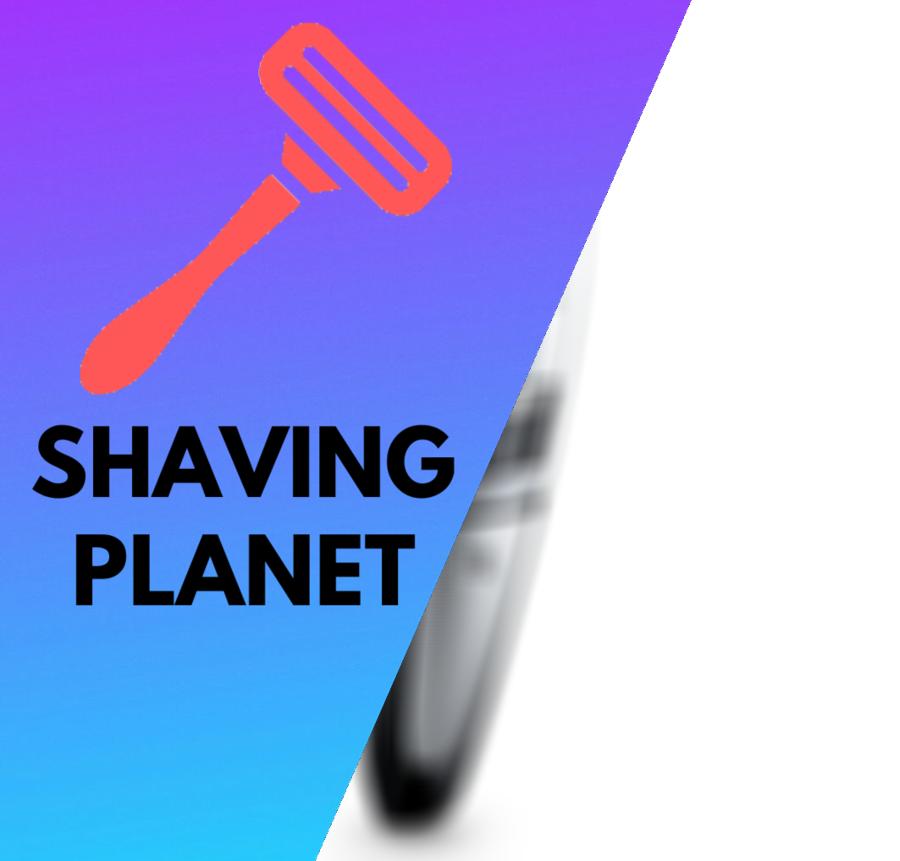 The titanium blades on the Series 3500 sharpen themselves automatically when I use to give a smooth and efficient trim without irritations. This design also means that you do not have to worry about replacing the blades.
This beard trimmer is also easy to maintain as it comes with a washing brush and head cleaning components. You can easily remove the head and wash it after a shave. The performance of this device guaranteed in three aspects. First, it lasts up to 90 minutes of use if fully charged. The second aspect is that the manufacturer offers a 45-day risk-free trial in which you can return the product if you are not pleased with its performance, and you will get all your money back. Lastly, the trimmer comes with a two-year warranty.
Final words
Getting your hands on the best beard trimmer should not be a rough ride. After all, men grooming is not meant to be a complicated task. However, if you do not know the right direction to take, such a simple exercise can be a nightmare. When it comes to choosing the right clipper for your facial hair, you need to consider more than just price. Different elements can make a beard trimmer the perfect fix for you. At the same time, you may think that you have found the right device only to realize that it does not have all the features that suit your beard trimming requirements.
This article has outlined some of the essential factors to look out for when thinking of buying a beard trimmer. Additionally, it has sampled and reviewed the top five beard trimmers in the market according to their various categories. The list does not end there. Many more are available, and it requires you to figure out what you want and how much you are willing to spend.