Should I Use An Adjustable Razor?
When you read more about razors, you might have seen something about an adjustable razor. This is a safety razor that can vary the blade gap, so you can adjust the blade exposure and have a milder or more aggressive shave.
Should I Use An Adjustable Razor?
Yes, you should definitely look into using an adjustable razor. With the adjustment, you can change the blade exposure and have a milder or more aggressive shave. With a little bit of experimenting, you can make it the perfect razor.
What is an adjustable razor?
An adjustable razor can change the blade gap between the razor's head base plate and the blade's edge. Its unique closing and opening mechanism has turned it into one of the most desirable, collectible, and preferable razors of all ages to come.
The blade gap can alter the exposure of the razor blade to the skin of the user, thereby differentiating between an aggressive shave, a close and comfortable shave, smooth or mild shave.
There are two major reasons why an adjustable razor is desirable, collectible, and the preferred razor of all times. The first reason is the adjustment dial. The dial is designed to adjust the blade angle and blade edge exposure according to your needs, desires, and preferences.
If you like a mild shave, use a lower setting, and if you like to get an aggressive shave, use a higher setting. The second reason is how it opens and closes to alter blade exposure. This was a brand new concept for Gillette, and it became the staple for Gillette's double-edge safety razors back in the 1980s.
At that time, the toggle lever was designed to open and close the head of the razor instantly as opposed to the previous models that would need the user to twist their handle many times to change the blade.
This not only made the process of changing the blade a lot quicker, but it also made the cleaning and sanitizing of your razor much easier. A simple flick of the toggle lever will help you rinse it fully under the running water, and another flick will open it up fully.
Benefits of using a standard adjustable safety razor:
● Save a fortune on shaving:
A famous seller of adjustable safety razors claims that the owner of an adjustable safety razor will save more than $150 per year, as you don't have to use electricity to charge them. Moreover, modern electric razors are overprized when sold in fashionable barbershops or drug stores.
● Best for beginners:
The first-time user of an adjustable safety razor can learn how to wet shave with the dial-down method. If you want to learn the art of wet shaving from your grandfather, use an adjustable razor, as it is the most user-friendly razor ever.
● Incredibly close shaves:
The Swedish stainless steel blades guarantee the closest and the smoothest shave that you have ever experienced.
● Personalized to the user's needs:
Unfortunately, some of the modern electric or disposable plastic razors pretend like everyone's beard hair and skin types are the same, so they fail to give you the most pleasant shave that you deserve. But the traditional adjustable safety razors make you believe that it was specially designed for you alone, for your unique skin and hair.
● No skin problems at all:
Most of the customers of an adjustable razors, almost 99% of them, report a minimum number of bumps and ingrown hairs, as compared to modern electric razors.
● No plastic:
Make sure you buy blades that are eco-friendly and 100% recyclable. In this way, you will be able to minimize the harmful landfills epidemic caused by disposable razors. Some cheap disposable razors are made up of non-degradable plastic, which is even more harmful to the environment.
● Nothing else is like it:
An adjustable safety razor has no lube strips, no rotating balls, no vibrating handles, and many celebrity endorsements.
● Game-changing comfort:
Over the last 65 years, several manufacturers have designed, engineered, and re-engineered the adjustable safety razor. Today, it provides unparalleled comfort to both men and women users on all parts of their bodies.
● Nourishes and improves the skin:
An adjustable safety razor exfoliates your facial skin removing the uppermost dead skin cells. Dermatologists say that modern multi-blade razors do more harm than good. While the traditional adjustable razors have professionally and masterfully honed blades.
● Single blade:
A traditional adjustable razor causes no irritations at all. You can shave easily without tugging or pulling it along your facial skin line.
● Saves your time and effort:
Some brands sell shave kits that come with at least a two-year supply of blades to get you started. Each blade will last between four to seven wet shaves, saving you tons of your precious time and effort to keep ordering online for a pack of blades every couple of days.
● Your choice with six adjustable shave settings:
By allowing you to precisely adjust the blade exposure and the blade angle between six different size settings, you will love to find that each setting feels like it was precision-engineered only for you. You will notice the difference.
● Zero waste:
An adjustable safety razor is long-lasting and durable, unlike disposable razors. Most of them are made up of rustproof metals, so you don't need to throw them away. Just buy one lightweight adjustable razor, and it will last your entire lifetime.
What is the proper method of using an adjustable safety razor?
There are three different methods of using a standard adjustable safety razor:
● 1. The Dial-up method:
You can start your shave at a relatively slow setting for the first pass and dial up for the successive passes. This method reduces the stubble most comfortably without taking off too much stubble at once. It is the safest method to shave as it minimizes the risk of razor burns, bumps, cuts, rashes, irritation, or nicks.
At a higher setting, in the later passes, with the maximum blade gap, more stubble is removed much closer to your skin line.
You know that the height of the stubble is much shorter later in your shaving process and that there is a minimum risk that the blade edge will get captured, causing a nick. But there is a higher risk of razor burn.
This concern can only be reduced by shaving carefully without repeated strokes during one pass. This method works best for men who do a three-pass shave.
● 2. The Dial down method:
The dial-down method is perfect for beginners when they are holding the adjustable safety razor for the first time.
● 3. The set and forget method:
Find the best setting that works perfectly for you and stick to it. But this method will not use your tool to its fullest capability, but it can prevent confusion.
Historical background of an adjustable safety razor:
An adjustable safety razor was manufactured in the first quarter of 1958 and again in the fourth quarter of 1960. It had a one to nine-position adjustment dial to adjust the aggressiveness of the shave.
The toggle lever on the bottom of the razor had five positions; 2 for rinsing its blade, 2 for changing its blade, and 1 for locking its blade in its proper place to shave comfortably and closely.
Its original retail price was $10.00, and the wholesale resale price that resellers, such as drug stores or barbershops, would charge was $6.00. Sometime in 1960, the retail price of the F-4 adjustable safety razor was changed to $12.50.
Approximately 70,000 of the D-1 adjustable safety razor were produced (they were sold from Christmas 1957 until the stock of these adjustable safety razors was depleted at a time in 1958.)
The D-1 adjustable safety razor is rarer than the F-4 adjustable safety razor. This adjustable safety razor weighs only eighty-seven grams. The adjustable safety razors can be bought in different online auctions.
In 2013, Jack Black, instead of introducing new technology, began selling a 150-year-old tool: the adjustable razor. "You can be using all the best skin-care products, but if you are not using the right razor, you are not going to get your desired results," said Emily Dalton, a co-founder of Jack Black. "Shaving with multi-blade cartridges is mostly unpleasant."
Mercer & James, a two-year-old company selling classic razors, appears at the Brooklyn Flea, "people come over and start selling our products for us," said Michael Schlotfeldt, a founder, who himself made the switch to an adjustable razor ten years ago to stop his breakouts. "They start telling everyone how much safer shaving with an adjustable razor is."
Terrence Keaney, a dermatologist from Washington D.C., shared he mostly recommends his patients "reverse time," forgoing cartridge styles for adjustable razors.
"These companies have done too great of a job of creating all these new tools," says Dr. Keaney, the founder of W for Men, thought to be the country's first-ever cosmetic practice focused on males. "We are almost getting too close to a shave, and a lot of men cannot tolerate it."
"Not if you take it slowly," said Mr. Schlotfeldt, who discusses in yoga-inflected cadences about feeling the weight of the tool in the user's hand. "It can start your day off at the correct pace and tone."
"If you like to use a pivoting head, which is what most cartridges do when you come down from your sideburn and start to turn, you are going to cut yourself," said J. P. Mastey, a creative adviser to Baxter of California, who did exactly that on his inaugural safety-razor shave.
Terrence Keaney, the dermatologist, recommended shaving in the direction your hair grows, "We are used to whipping around with razors," he said. "We forget that we are holding a sharp object across our face."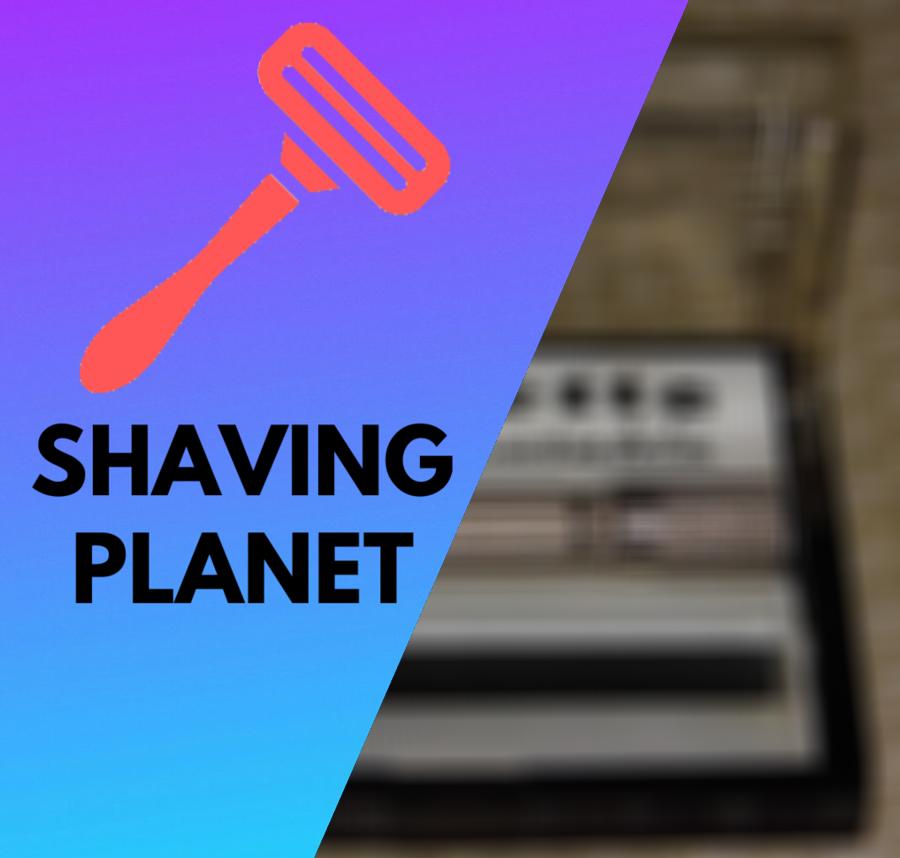 Frequently Asked Questions: (FAQs)
● 1. How to treat cuts and nicks caused by an adjustable safety razor?
These treatments are ONLY for minor cuts and nicks. If your cut is very deep and you are bleeding too much, rush to a doctor at once.
– Alum block
contains potassium alum which stanches blood flow and constricts your tissues. Wet your alum block and rub it against your cut or nick. The astringent in it will stop your blood flow instantly, so don't worry about the mild stinging sensation.
– Visine eye drops
You can also apply a few drops of Visine eye drops to your cut as it constricts your blood vessels and stops or slows down the blood flow. It will relieve the pain of the cut or nick as well.
– Listerine
Listerine is a surgical antiseptic now marketed as a mouthwash. If you splash it on your cut it will stop bleeding at once, also disinfecting the cut or nick. You may feel some mild sting.
– Sugar, cayenne, and black pepper
Sugar, cayenne, and black pepper are all disinfectants and stop the blood flow quickly. Sprinkling sugar can relax you, but cayenne or black pepper will hurt a lot.
– Antiperspirant or deodorant
To form a blood clot and to stanch the blood flow quickly, a regular antiperspirant or deodorant is also helpful. They have aluminum chloride in them. Pick up a cotton swab; apply some regular antiperspirant or deodorant to your cut to disinfect it.
– Petroleum jelly or Vaseline
Petroleum jelly or Vaseline and lip balms are waxy and good at forcing your blood to clot instantly. Apply some lip balm or petroleum jelly/Vaseline to a cotton swab and press it against your cut or nick.
– Astringent
An astringent like a witch hazel will constrict your blood vessels, stopping the blood flow at once. As soon as you cut your skin with an adjustable safety razor, get a cotton ball, soak it in witch hazel, and apply on your cut or nick. You may feel some mild sting.
– Clean cloth soaked in hot water
A piece of clean cloth soaked in hot water is good at cauterizing your open cut or nick. Hold the piece of cloth firmly to stop the flow of blood quickly. If you can't find a piece of clean cloth, toilet paper is also helpful.
For such emergencies, it is always wise to keep a sharp scissor, cotton swabs, cotton balls, and clean cloth in your bathroom closet. Make sure your cell phone is in your pocket to be able to call someone for help.
– Styptic pencil
The styptic pencil has sulfate, titanium dioxide, and potassium alum in it, which will help your blood clot after a cut or a nick while shaving. Wet its tip and press it on the cut. There is some astringent in it, so be ready to face some mild sting.
– Ice cubes
Ice cubes, a towel just out of the freezer, or rinsing under cold running water are also very helpful in controlling and minimizing the flow of blood.
– Lift your hand
If the blade of your adjustable safety razor cuts your finger or thumb, lift your hand at once above the position of your heart. This way, the blood flow may slow down.
– Antibiotic cream, iodine, and hydrogen peroxide
After the first aid, make sure you keep cleaning the cut or nick with an antibiotic cream, iodine, and hydrogen peroxide for a few more days to heal the cut faster and prevent infections. You must remember that carelessness can lead to deadly diseases like hepatitis. So you must keep the cut covered in a bandage for at least a couple of days.
● 2. What is tanning lotion?
Sunshine makes your skin healthy. It is a time-consuming task to get your skin tanned. Outdoor tanning lotions speed up the process of skin tanning.
Sun also emits UVA and UVB rays which are harmful to your skin in case of overexposure. Outdoor tanning lotions are protective and helpful in getting sun-kissed skin faster. Fair-skinned people can't maintain their tanned look for a long time.
Outdoor tanning lotion keeps your skin hydrated for a long period of time, at the same time accelerating the tanning process. They prevent the burning of the skin, wrinkles, and fine lines. They prevent your tattoos from discoloration and fading.
The best outdoor tanning lotion has infused auto-darkening technology. The role of outdoor tanning lotion is the production of melanin and increasing blood flow to the skin. It has sunscreen added to it for protection against sunburn.
It is made up of natural essential oils, particularly tea tree oil and green tea extract. It has a very small quantity of alcohol. A considerable amount of hemp seed oil is added for moisturization.
It has anti-aging properties, anti-oxidants, vitamins, and minerals. Don't miss the opportunity to sunbathe this summer because the sunlight boosts your immune system. The sunlight reduces the risk of early death.
The sunlight helps you to keep away from weight gain as it converts all the cholesterol in your body into vitamin D, which is helpful in the absorption of calcium.
Conclusion
In order to sum up this entire blog post, I would like to say that, YES, you should use an adjustable safety razor as it has numerous benefits over the other types of razors.
Adjustable Safety Razors: Performance and Availability
Safety razors are a key part of traditional wet shaving. Their popularity is rooted in their efficiency and precision. Among these, adjustable safety razors stand out for their versatility, offering customizations that can affect your shaving experience significantly.
● Unpacking Adjustable Safety Razors
At their core, adjustable safety razors allow manipulation of various specifications. Chief among these is the blade gap and blade exposure. The blade gap controls the distance between the blade and the safety bar. Higher values provide more aggressive shaves by delivering closer and more direct haircuts.
Blade exposure, on the other hand, determines how much of the blade edge is visible and available to cut hair. More exposure equals a more aggressive shave.
● Time-Honored Favorites
Adjustable safety razors are far from new development. Vintage models like the Gillette Toggle, Schick Injector, Merkur Progress, Merkur Futur, and Merkur Vision 2000 have been esteemed for their craftsmanship and effectiveness.
These models have not only stood the test of time but also continue to serve as reference points for new designs.
● Rising Popularity of Adjustable Safety Razors
In recent years, adjustable safety razors have seen a surge in popularity. The new breeds of razors promise continuously adjustable blade exposures. This creates a broader range of customization options, allowing users to accurately tailor their razors to their facial hair thickness and texture, skin sensitivity, and preferences.
● Reviews: Current Contenders
Now, let's delve into some of the newer models.
The Merkur Progress and Futur continue to be crowd favorites with their stellar design and performance. The Parker Variant offers a degree of heft and balance that many find innately satisfying. The Ming Shi 2000S (Qshave Adjustable) and Qshave Parthenon have gained recognition for their budget-friendly yet high-quality offerings.
The Vikings Blade Crusader and Emperor showcase slick designs while delivering consistent results. The Weishi Nostalgic Adjustable, with its budget-friendly price point and classic aesthetic, is an excellent razor for beginner wet shavers.
High-end options like the Rex Ambassador and Rockwell Model T2 boast superior craftsmanship and unparalleled precision. The Pearl Flexi, Tatara Muramasa, SNMIRN, and Baili/Italian Barber/Stirling Adjustable are equally praise-worthy for their design intricacies and overall performance.
● Notable Mentions
Of course, there are safety razors that incorporate adjustable features to a lesser extent or adjust in non-continuous ways. The Feather Adjustable Safety Razor, for instance, allows one to adjust the aggressiveness of the shave by switching out the base plate.
Rockwell and Karve, on the other hand, offer multi-base plate razors that enable consumers to effectively "adjust" the razor by swapping out various base plates.
● Adjustable Razors Today: Designs, Handles, and More
In summary, adjustable razors have evolved significantly in their designs, handle styles, and price points. Today, they cater to a wide spectrum of personal tastes and shaving needs. They provide every wet shaver the flexibility to attain the most comfortable and close shave possible. I personally recommend exploring these options to enrich your shaving experience.
Whether you prefer the heritage and nostalgia of vintage models or seek the innovation and precision of newer offerings, the adjustable safety razor market has something for everyone. Remember, the objective is finding the tool that best suits your style and technique. As you navigate the available options, bear in mind that there is no absolute "best" – only what works best for you.
Additional Resources
Interested in delving deeper into the dynamic world of adjustable safety razors? Explore Wikipedia's page on Safety razors which offers a wealth of educational information about the history and evolution of safety razors. Happy shaving!
• Merkur Progress: The Adjustable Razor with Five Settings
Merkur Progress is an adjustable razor popular among shaving enthusiasts. It comes with a choice of five different blade gap settings. This feature makes it adaptable for all skin types and gives users the flexibility to select the setting that best meets their shaving needs.
The blade gaps serve the function of exposing varying degrees of the blade's edge. Thus, they allow for a more customizable and efficient shave. The choices range from a smoother shave for sensitive skin to a more aggressive cut for thick hair.
If you are a beginner and need more guidance on the art of shaving, check Teaching Men's Lifestyle, a resource-rich platform that provides in-depth information about male grooming.
• Merkur Futur: Six Settings for an Aggressive Shave
The Merkur Futur adjustable razor brings user customization to an entirely new level. It features six primary settings and wide, aggressive blade gaps to deliver a close shave.
This razor is recommended for its versatility and ability to cater to all facial hair types and lengths. However, due to its aggressive nature, the Merkur Futur might be more suitable for experienced shavers.
• Introducing Rockwell 6S and 6C: The Interchangeable Plate Razors
The Rockwell 6S and 6C adjustable razors are game-changers in the world of shaving. These models come with interchangeable base plates. Each plate offers different cut settings, thus accommodating a wide spectrum of hair types and user preferences.
The 6S variant is made from stainless steel, guaranteeing durability, while the 6C comes in a chrome finish, offering a stylish alternative.
• The Rex Ambassador: The Crown Jewel of Modern Razors
The Rex Ambassador sits on the throne for the best modern adjustable razors. It stands out for its gold-standard construction – made entirely from stainless steel with an appealing brushed finish.
This razor exhibits a superior balance and heft, which often translates to a more controlled and comfortable shave. With its classic look and modern engineering, the Rex Ambassador appeals to both the old-school shavers and the modern gentleman.
• Experience Comfort with The Parker Variant
The Parker Variant adjustable razor is a solid and reliable choice for anyone interested in precision shaving. It offers a spectrum of settings from mild to aggressive, catering to varying hair types and skin sensitivities.Notably, it features a knurled handle for enhanced grip, ensuring convenience and safety during use.
In conclusion, each of these razors comes with unique features, from the Merkur Progress' five-blade gap settings to the Rex Ambassador's brushed stainless steel design. Therein lays the beauty of adjustable razors.
They meet diverse individual needs, whether that's a hard, aggressive shave or a more relaxed, smoother finish. Now, it's for you to decide which one will be the perfect addition to your grooming kit.
Merkur Futur: Top Pick for Adjustable Safety Razors
Merkur Futur carves its niche in the realm of adjustable safety razors with its unrivaled reputation and performance. Its notable design is characterized by a shiny chrome finish, exemplifying the fusion of aesthetics with superior functionality.
It boasts an adjustable blade gap, offering a personalized and controlled shave for its users. A stand-out feature of the Futur is its twist-to-open (TTO) mechanism, enhancing the ease of blade replacement. It also has a bulky handle which provides a positive grip to prevent slippage.
In a nutshell, the Merkur Futur is a perfect blend of design, quality, and precision.
• Merkur Progress: Another Notch in Adjustable Razor Technology
Amongst the roost of adjustable safety razors is the Merkur Progress. It stands out with its classic design combined with a precise adjustable setting option. The razor's handle is sturdy, contributing to balanced weight distribution during the shaving process.
One of its unique features is the progressive, adjustable system, which allows users to adjust the aggressiveness of the shave based on their skin type and hair thickness.
• Supply Razor: The Unique Single-Edge Option
For those seeking a deviation from the traditional double-edge blades, the Supply razor presents a unique option. It utilizes single-edge blades, providing a close shave without causing unnecessary irritation to the skin.
The stainless-steel build ensures durability and longevity. The single-blade design also simplifies the shaving process, making it a great option for beginners or those seeking a fuss-free shaving experience.
• Parker Variant: A Trusted Name in Shaving
Next up is the Parker Variant. Effortlessly combining form and function, the Variant is known for its comfortable grip and adjustable settings.
The razor allows users to fine-tune their shaves according to their preferences and skin types. From mild shaves to aggressive ones, the razor's regulation works seamlessly, ensuring a smooth, customized shave every time.
• Rockwell 6C: The Plate Changer
Equipped with different base plates, the Rockwell 6C offers an innovative take on adjustable safety razors. The base plates modify the razor's aggressiveness, ensuring personalized shaving experiences.
The process of switching between these plates is straightforward and hassle-free, signifying the razor's dedication to simplifying the shaving process.
• Rockwell Model T: A New Breed of Rockwell Razor
A recent addition to the Rockwell family, the Model T combines the brand's craftsmanship with innovation in design.
Its greatest feature is perhaps its blade exposure regulation, ensuring diverse shaving styles without compromising on comfort or safety. The Model T inevitably echoes Rockwell's commitment to sturdy construction and ground-breaking design.
• Vikings Blade Emperor & Crusader: Pioneers in Build Quality
Stepping into the realm of adjustable safety razors, Vikings Blade introduces the Emperor and Crusader models. Known for their meticulous build quality, these razors guarantee longevity and a consistent shave experience.
With their tastefully done knurled handle and matte chrome finish, these razors infuse a sense of opulence into everyday grooming.
• Classic Brands: Embedding Rich Histories in Shave Technology
Classic brands such as Gillette, Merkur, and Parker have long been stalwarts in the shaving industry. Their rich history, spanning over several decades, continually influences their innovation, design, and reputation.
For instance, an article published by the Cornell University Library outlines the transformative journey of Gillette, serving as a testament to its illustrious timeline and standing in the industry.
In summary, examining the design and features of these adjustable safety razors elucidates their functionality, performance, and contribution to the shaving industry.
Their unique characteristics not only help one in choosing the most suitable razor but also appreciate the evolution and advancements in shaving technology through the years.
• Working Mechanism of Adjustable Razors
Adjustable razors are a type of safety razor that allows a range of adjustments to provide a close and comfortable shave. They differ from traditional razors in a crucial aspect – the ability to alter the blade gap and blade exposure.
This feature allows the user to customize the aggressiveness of the shave, making adjustable razors the favored choice for those seeking a personalized shaving experience.
• Popularity and Collectability of Adjustable Razors
These razors have enjoyed popularity and collectability for many years. Many users appreciate the high level of control and versatility that adjustable razors offer. Some even consider them a valuable addition to their grooming repertoire owing to their distinctive design and functionality.
• Customizable Settings
Adjustable razors feature customizable settings for both blade gap and blade exposure. This dual-edge advantage offers flexibility in determining how close or aggressive the shave will be, thereby catering to a variety of skin and hair types.
• Beginner-Friendly Nature of Adjustable Razors
Adjustable razors are considered more user-friendly and beginner-friendly than their counterparts. Their intuitive design simplifies the shaving process, which can be particularly beneficial for those new to traditional shaving techniques.
• Use of Swedish Stainless Steel Blades
Quality adjustable razors typically use stainless steel blades from Sweden. These blades are renowned for their durability and sharpness, ensuring a reliable and seamless shave. The use of such high-grade material also significantly adds to the lifespan of the blade.
• Gender Neutrality of Adjustable Razors
The benefits of adjustable razors extend beyond gender boundaries. They prove to be an efficient and economical grooming tool, suitable for both men and women, thereby eliminating the need for gender-specific razors.
• Skin Exfoliation Benefits
One often overlooked advantage of adjustable razors is their ability to exfoliate the skin during the shaving process. This benefit will support smoother skin and a healthier complexion by eliminating dead skin cells.
• Comparisons for Skin Problems
Given their design and function, adjustable razors tend to cause fewer skin problems compared to modern multi-blade razors. Adjustable razors reduce the chances of razor burns, ingrown hairs, and other common skin irritations linked to shaving.
• Eco-friendly Blade Choices
Moreover, adjustable razors allow for eco-friendly blade choices. Many brands offer recyclable blades, ensuring not just a great shave but also a sustainable grooming method. For instance, you can find recyclable blades at Environmental Protection Agency.
• Lack of Non-essential Features
Unlike many modern razors that boast lube strips, rotating balls, vibrating handles, or celebrity endorsements, adjustable razors focus primarily on providing a high-quality shave. They prioritize function over unnecessary features and gimmicks.
• Design Improvements for Maximum Comfort
Adjustable razors have seen various design improvements over the years to enhance user comfort. They are typically designed with ergonomic handles for better grip and control to provide a comfortable shaving experience.
• Blade Longevity
The longevity of blades used in adjustable razors significantly benefits its users in terms of time and effort savings. The durable and sharp use of Swedish stainless steel ensures that blade replacements are greatly minimized.
• Adjustable Shave Settings
Most adjustable razors offer six adjustable shave settings, enabling users to fine-tune their shaving experience according to their individual needs and preferences.
• Durability of Razor
Adjustable razors are structured to last. Unlike disposable razors that contribute to wastage, adjustable razors stand the test of time with the proper care and maintenance.
• Historical Background of Adjustable Razors
The adjustable safety razor has a rich historical background marked by evolution in design and in retail prices. The growth in popularity of this classic grooming tool speaks volumes about its relevance.
• Endorsement by Experts and Sellers
Adjustable razors continue to enjoy popularity and endorsement by shaving experts and sellers. Their combination of functionality, durability, and environmental consciousness make them a preferred choice in the grooming industry.
• Usage Methods for Adjustable Safety Razors
The dial-up, dial-down, and set-and-forget methods are different ways to use an adjustable safety razor. These methods cater to a broad spectrum of users, from beginners to veterans, assuring a comfortable and customized shaving experience.
• Benefits of Different Usage Methods
Each method has its benefits and suitability, depending on the user's skill level, comfort, and desired result. The flexibility in usage represents another strong selling point for adjustable razors.
• Treating Cuts and Nicks
In case of minor cuts and nicks caused by an adjustable safety razor, products like an alum block, Visine eye drops, Listerine, sugar, cayenne and black pepper, antiperspirant or deodorant, petroleum jelly, or Vaseline can be used. A clean cloth soaked in hot water, a styptic pencil, and ice cubes are also effective in treating such issues.
• Benefits, Ingredients, and Uses of Outdoor Tanning Lotions
While not directly related to shaving, the benefits, ingredients, and uses of outdoor tanning lotions are worth mentioning. Tanning lotions can enhance the health and aesthetics of the skin post-shave, providing hydration and promoting a glowing complexion.
In-depth Reviews of the Best Adjustable Safety Razors
• Viking Blade's "The Emperor" Adjustable Safety Razor
Rated as the top-notch adjustable safety razor, Viking's Blade The Emperor is a symbol of perfection and control. With its distinguishing scalloped handle, it assures a firm grip, reducing the chances of slips and cuts.
It offers nine-blade settings that allow for an exact and close shave. Its greatest advantage is perhaps its affordability, delivering an excellent quality shaving experience without being heavy on your pocket. I recommend The Emperor to any wet-shaving enthusiast who appreciates a great shave at a great price.
• TOOZOR Long Handle Adjustable Double Edge Razor
If you're on a tight budget, TOOZOR's Long Handle Adjustable Double Edge razor is a promising solution. This razor features a refined, metallic design and six-blade settings.
It performs impeccably, providing a close, comfortable shave. Its long handle ensures a firm grip, easing the control of the blade for an accurate shave. This affordable alternative doesn't compromise on quality.
• Rockwell Razors 6S Black
Grooming gets luxurious with the Rockwell Razors 6S Black. Designed carefully with sustainable materials, this razor ensures you an efficient, seamless shave. It comes with a lifetime warranty, hence being a splurge option for all the luxury seekers out there. This is an investment in a lifetime of incredible shaves.
• Merkur Progress Long Handle
Mekur's Progress Long Handle, one of the best safety razors available on Amazon, serves as an ideal competitor in this list. With adjustable settings and a wheel-controlled mechanism, it stays true to its reputation of providing great control while shaving. It is often recommended for its well-balanced design and remarkable performance.
• WEIDI Stepless Adjustable Butterfly Double Edge Razor
The WEIDI Stepless Adjustable Butterfly Double Edge razor is an excellent choice for a daily shaving routine. Accompanied by ten stainless steel safety blades, it assures a close, smooth shave without any skin irritation.
The rotating handle offers comfortable hold and control over the blade. From personal experience, I highly recommend WEIDI for regular use.
• River Lake Travel Razor
Sleek, compact, and practical define the River Lake Travel Razor. This razor is designed specifically for travel purposes featuring an easy grip stainless steel handle and six adjustable settings. The compact design allows it to fit in any bag, making it a go-to choice for travelers.
• Factors to Consider When Choosing an Adjustable Safety Razor
While all the aforementioned razors offer incredible performance, your choice would depend on the specifics, such as handle length and material. Comfortable fit and high-quality metals like aluminum are always preferred for the handle.
Always select a razor that feels comfortable and well-balanced in your hand and remember, a heavier razor doesn't always mean a better shave.
• Cleaning Procedure of an Adjustable Safety Razor
It's crucial to maintain the hygiene of your adjustable razor to ensure its lifespan and performance. Proper cleaning begins with dismantling the razor and soaking the parts in warm water, vinegar, or any other cleansing solution.
After a thorough wash, make sure to dry every component before reassembling it. This simple yet important process will increase your razor's longevity and ensure it remains in top-notch condition. For more detailed information on razor maintenance, visit the e-safety website.
Remember, an adjustable safety razor can bring a remarkable difference to your grooming routine. Try one today and experience the difference for yourself. You'll fall in love with the control and precision it brings to your daily shave.