Should I use a traditional razor or an electric razor?
Anyone who wants to shave has to choose between two types of shaving tools one is the traditional razor and the other is electric or battery-powered razors. If you are looking for a new razor to buy then you will have to choose between the blade and electric shaving before you can narrow your choice down to a specific brand. Both of these options have their plusses and minuses. So what should you decide to go with, a traditional razor or an electric razor?
Should I use a traditional razor or an electric razor?
Traditional shaving and electric shaving both have their pros and cons and it boils down to your personal preference. An electric razor takes a large initial investment but is quick and easy to use. A traditional razor gives the closest possible shave, depending on the type can be cheaper, is easy to maintain, but a shave takes more time and needs more skill.
To pick the right type of razor for yourself, you have to know exactly how they work, their pros and cons. In this article, we are going to give you all the information you need to be able to decide between traditional razors and an electric razor.  
What is the difference between electric and traditional razors?
The similarities between the two end with the word "razor". Both electric razors and traditional razors share the word. However, both types of razors have completely different mechanisms for cutting hair. The most obvious difference between them is that traditional razors are not powered with electricity while electric razors require electricity and they have a motor that runs the blades. But if you want to pick either, one you have to know the key differences between how both types of razors work. Here are the main differences between traditional and electric razors:
● Traditional razors
Traditional razors include safety razors and even straight razors that you find at barbershops. They are called traditional razors because blade shaving is the oldest form of shaving and this has been around before the invention of electric razors. Traditional razors are always used for wet shaving, where you have to prepare for shaving by lathering the hair you want to remove, using shaving cream or gel. Straight razors are difficult to use. For self shaving, safety razors are the go-to tool for shaving hair, for both men and women.
Safety razors and disposable razors are slightly different from one another as explained below:
– Safety razors:
Safety razors have been around before plastic made disposable razors were introduced into the market. These types of razors can be made out of metals such as stainless steel, and cheaper safety razors are even made out of plastic. However, the key feature of safety razors which sets them apart from disposable ones is that you can replace the blades of safety razors once they start to get dull. Depending upon the type of safety razor, you can simply twist the shaving head or flip it open to replace the old blade with a new one and start shaving. This feature makes safety razors last forever if the razor is made out of stainless steel. While the blades used in safety razors cost a few cents per blade, the safety razor itself can range from $30 to several hundred dollars in price. The shaving head of these razors is fixed which means you have to adjust the angle of blade against your skin manually to shave the hair.
– Straight razors:
Straight razors have a single blade that can be re-sharpened when it goes dull. These are considered an advanced form of traditional razors because handling and properly using a straight razor can be quite difficult. The straight razor consists of a long single-edged blade and a handle. The blade and handle are attached through a pivoting joint which allows you to adjust the position and grip as you shave. These razors are even older than safety razors and their design has barely changed since then. The blade of a safety razor lasts for a long time, making them more like a one-time investment. Some straight razors have been known to last up to 40 years with proper maintenance and care. You can cover a lot of skin with each stroke when using a straight razor since the blade is almost 3 inches long.
● Electric razors 
Electric razors are available in corded and battery-powered varieties, but the cordless battery-powered electric razors are getting more popular these days because they are easier to use. Electric razors were introduced in the market in the early 1900s and they have quickly gained popularity among daily shavers. All-electric razors have a small electric motor that powers the blades and the blades will move to cut your hair. They are travel-friendly and you can shave with them on the go without preparing your skin using shaving creams.  You can also do wet shaving with an electric razor using specially designed waterproof electric razors. Electric razors come in two main types:
– Foil electric razor:
As the name suggests, a foil razor has a foil on its shaving head and this foil separates blades of the razor and your skin. Foil razors have a cassette of oscillating blades that move left and right inside the shaving head and as you move the foil of the razor along your skin, hairs enter the holes in the foil and when they come in contact with the blades the hair get cut. This design of foil razors has not changed much ever since their invention because it is easy on your skin and it cuts hair close to the skin. Foil is flexible which allows the hair to get pulled in without the blades coming in contact with the skin.
The number of oscillating blades can range from 1 to 3. Foil razors with more blades provide a better shave and they are mostly used by men for shaving their facial hair.
The amount of pressure you have to apply on your skin when using a foil razor varies, depending on if the foil razor you are using has a spring-loaded foil or not. The foil of the foil electric razor can be replaced if it gets damaged.
– Rotary electric razor:
As the name suggests, these electric razors have rotating blades under the shaving head as opposed to oscillating blades of foil razors. A rotary razor can have up to 3 spinning blades that are covered by a removable shaving head. Blades of a rotary electric razor have some amount of suspension that allows them to adjust according to the pressure being applied against the skin. This feature makes rotary electric razors completely irritation-free. The suspension springs used in the shaving heads of rotary razors can adapt to the shape of your face just like a flexible head of a disposable razor. This allows you to shave along the curves as well as around the edges of your face. 
Pros and cons of traditional and electric razors
Now that you know how both of these shaving tools differ from one another, the next thing you need to know is the good and bad aspects of both options. Both the traditional razors and electric razors have certain high-performance areas as well as shortcomings. Knowing the pros and cons of these shaving tools would help you in picking the best possible tool for yourself. Here are the details:
Pros and cons of traditional razors
● Pros
– Gives the closest possible shave:
Probably the biggest benefit of traditional razors is their ability to cut hair very close to the skin. This is possible because of the direct skin to blade contact which allows you to cut hair as short as possible. The blades used in traditional razors are very sharp and multiple blades used in some disposable razors make it very easy to get baby-smooth skin after each shave. If you make sure the blade is sharp and you use a proper technique, you will be able to achieve the best quality of the shave. In addition to a sharp blade, proper lathering and pre-shave prepping is also the reason why traditional razors provide a superior-close shave.
– It is economical:
When we say economical we mean you will barely spend any money on blades once you have bought a traditional razor. The blades used in safety razors cost less than 10 cents per blade which means you can get 2 or 3 shaves out of a single blade which will cost you around 2 cents per shave. Not to mention if you learn how to use a straight razor you will simply have to sharpen the same blade for the rest of your life without needing a new one. If you are ok with spending money on a quality traditional razor, you will save hundreds of dollars each year in terms of electricity and the maintenance cost that comes with electric razors. The best part is, you don't have to order blades of a safety razor online or drive to a specific store to get them. You can find double-edged blades at any local store at various price ranges. You can also buy a premium blade for your safety razor that would last longer or you can buy a cheaper one depending on how much you want to spend.
– Easy to clean and maintain:
Since there are no moving parts in a traditional razor, all you will have to do is replace the blade and get to shaving with zero maintenance needed. A safety razor is rugged which means they don't rust or break easily and don't require any special care either. Cleaning a traditional razor is also very easy and it is one of the most important benefits of traditional razors because you can easily disinfect a safety or straight razor using some cleaning alcohol and make it germ-free. This makes traditional razors extremely hygienic, and even when you are shaving you can simply rinse away hair stuck inside the razor head by placing the razor head under running tap water. If needed you can easily disassemble a safety razor and get rid of any hair that might get stuck between the blade and the shaving head.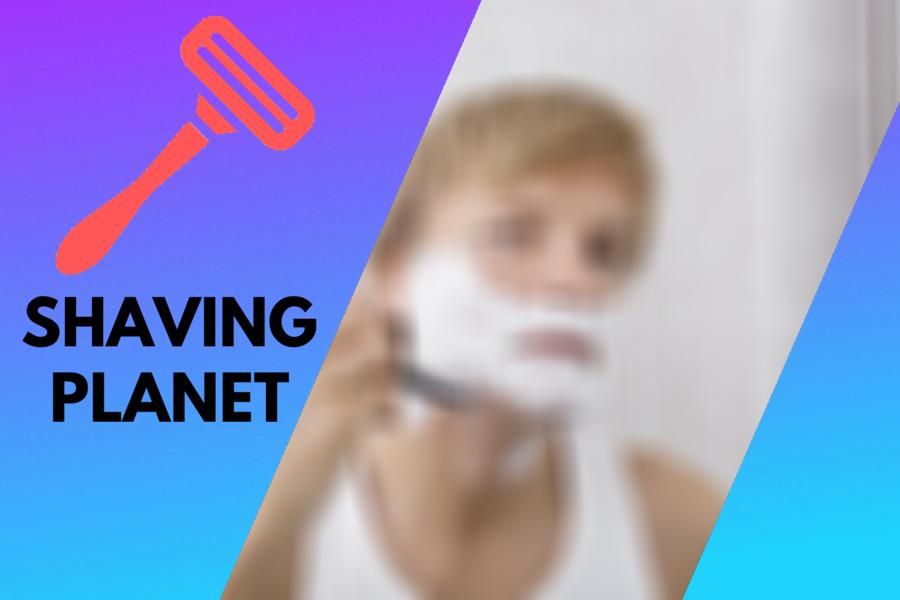 – It is easy on sensitive skin:
While multi-blade disposable razors and electric razors are known to cause razor burns due to the excess drag they cause against the skin, traditional razors are easy on your skin and don't cause a lot of friction during shaving. The reason why traditional razors don't cause skin irritation is partly because of the skin preparation you have to do before using a safety or straight razor. You have to soak your face in warm water and then apply a shaving cream or gel to your face in the form of lather. Not only does this reduce the friction between your skin and the razor but it also softens your hair, making them easier to cut.
● Cons
– They take more time to shave:
If you are in a hurry and you try to quickly shave with a traditional razor, you might have a lot of cuts or razor burns. As we mentioned earlier, shaving with a traditional razor takes a lot of preparation which requires soaking and lathering your skin. But it is not only the preparation required for traditional razors that is time-consuming. When using a traditional razor you are putting a very sharp-edged blade against your skin which requires a lot of care and precision. You are bound to add 20 more minutes to your daily routine if you plan on shaving with a traditional razor every day. There is no such thing as a quick shave when using a traditional razor because it is very easy to hurt yourself if you rush your shave. So if you are someone with a limited amount of time to spend on shaving, then traditional razor might not be suitable for you.
– They have a steep learning curve:
Even if you have used a disposable razor before, learning how to use a traditional razor is going to take some time, and you are bound to get a few razor burns during your first few shaves with a traditional razor. You have to learn how much pressure you need to apply with the razor's blade when shaving and you also have to get a feel of the proper angle at which you need to place the blade against your skin. All of these things come with experience and experience comes with time. So if you are planning on getting a traditional razor, you better be ready to spend some time researching proper techniques and tips for using a traditional razor.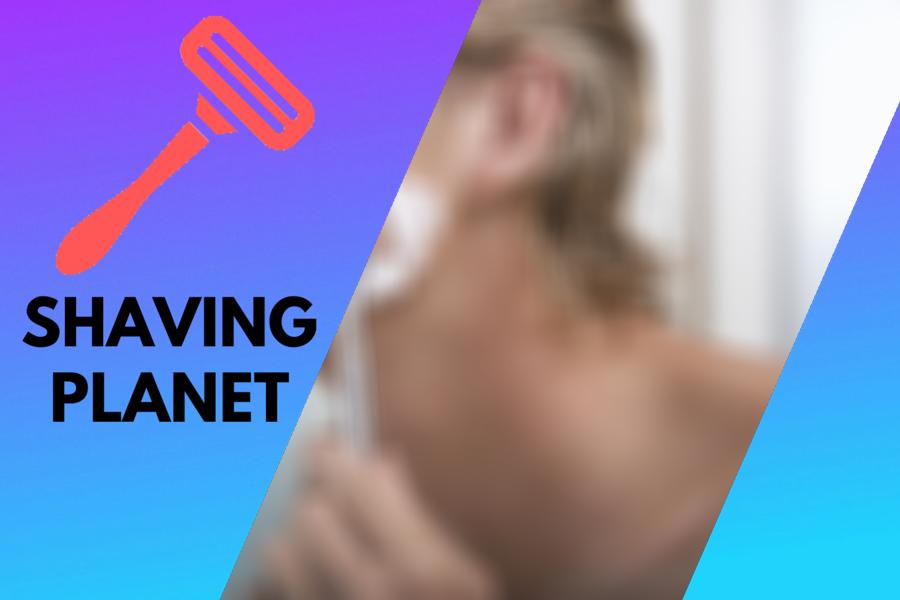 – You also have to deal with cuts and nicks:
People who shave with traditional razors keep a first aid kit ready just in case. Because no matter how careful you are a fresh sharp blade always poses a risk of cuts and nicks during the shave. This is probably the biggest drawback of traditional razors and people avoid traditional razors because of the risk.
– You have to buy additional shaving products:
In addition to buying a traditional razor, you also have to buy a shaving cream/gel and a brush to make lather with. You might also need a spare mug to lather the brush in. While shaving creams last quite a long time and the brushes don't require frequent replacement either but they are still additional items you have to worry about buying when getting a traditional razor.
Pros and cons of electric razors
● Pros
– You can shave quickly:
If you are someone who has less then 10 minutes to spare for shaving, then an electric razor is the ideal type of razor for you. You can even get a complete shave in 5 minutes if you use a good quality electric razor. The ability to get a quick shave using an electric razor also makes it easier for you to shave at any time during the day. You don't have to dedicate half an hour to preparing and shaving when using an electric shaver because there is hardly any preparation you need to do. Also, most electric razors are dry shavers which means you don't have to spend time soaking and then drying your skin after shaving. If you use an electric razor, you will be able to save some time in your routine to achieve other important goals such as breakfast or arriving at your desired destination in time.
– No risk of cuts and nicks:
Once you remove a sharp blade out of the equation you also get rid of the risk of cuts and nicks. And with electric razors, you can rest assured that your skin is going to be safe from any unwanted injuries. As we mentioned above when using a traditional razor you can reduce the risk of cuts and nicks by being extremely careful but there are still chances of getting cuts. Even if you are a first-time shaver and you use an electric razor, you will still be able to get a cut-free shave. If you are scared of infections and injuries and want a safer alternative to blade shaving then an electric shaver is a good option for you. Even if you are shaving in a hurry you will still be able to get a safe, cut free shave when using an electric razor.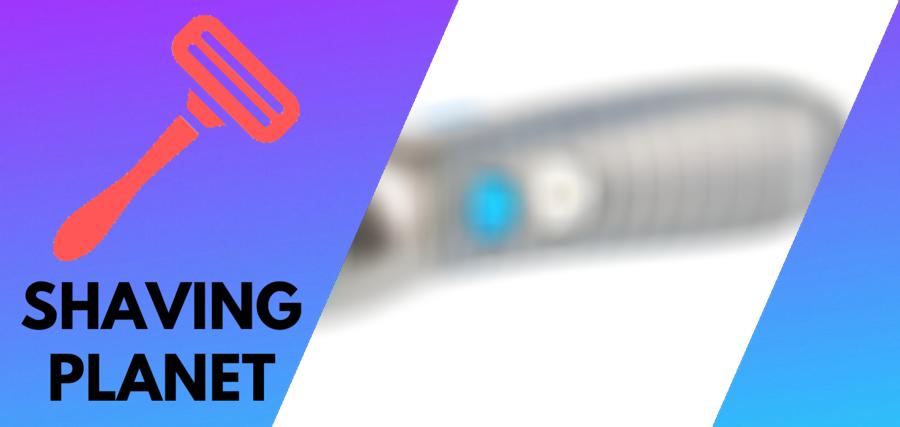 – Always ready to shave:
When using an electric razor you are free from the worry of putting in a new blade into the razor or worrying about whether the blade is dull or not. You can simply pick up an electric razor plug it in or if it is a battery-powered one you can simply charge it ahead of time and get on with shaving. And since a battery-powered electric razor gives you up to an hour of battery life with a full charge, you will never have to worry about running out of battery mid-shave. Once you are done with your shave you can simply plug your razor in for charging so that it has a full battery next time you need it. Make sure not to leave your electric razor on charge for more than a day as it can cause harm to the battery. Once the battery indicates that it is fully charged, endeavor to unplug the charger.
● Cons
– Requires regular maintenance:
Electric shavers have moving parts and just like any tool with moving parts they require cleaning and lubrication. Now the number of times you will have to clean your electric razor depends on how often you use it, but it is recommended to deep clean your electric razor at least once a month. And once you clean your electric razor, you remove any lubricating oil that is covering various components of the electric razor. That is why it is important to apply specialized lubrication to your electric razor to prolong its useful life. Some self-cleaning varieties of electric razors are also available but they cost a lot more and you have to refill the different liquids regularly, making the maintenance of an electric razor a complicated task.
– Doesn't give a close shave:
Electric shavers lack the direct skin to blade interaction that traditional razors have. While this makes electric razors a lot safer it also means that the shave you get with an electric razor is not as close. There is no way to adjust the angle of the blade against your skin when using an electric razor which means you are stuck with not so smooth skin. Since electric razors don't cut hair as short as traditional razors you might end up shaving more often especially if your hairs are thick and grow quicker.
– Not easy on the skin:
People who use electric razors often complain about razor burns, ingrown hair and skin irritation.  Sometimes, people ask questions like  "aren't the shaving heads of the razor meant to keep the skin away from the blade and only allow hair inside to be cut?" In our opinion, that is the ideal scenario but as the user presses the razor head against their skin to get a close shave and cut the hair shorter, some parts of the skin get pressed inside the razor head as well and come in contact with the moving blades. It is still unlikely that you might get a cut if you press an electric razor too hard against your skin but you will get razor burns and skin irritation. And when the skin gets pressed into the foils of an electric razor, the blades end up cutting the hair too short which causes the hair to grow back into the skin at the wrong angle causing an ingrown hair.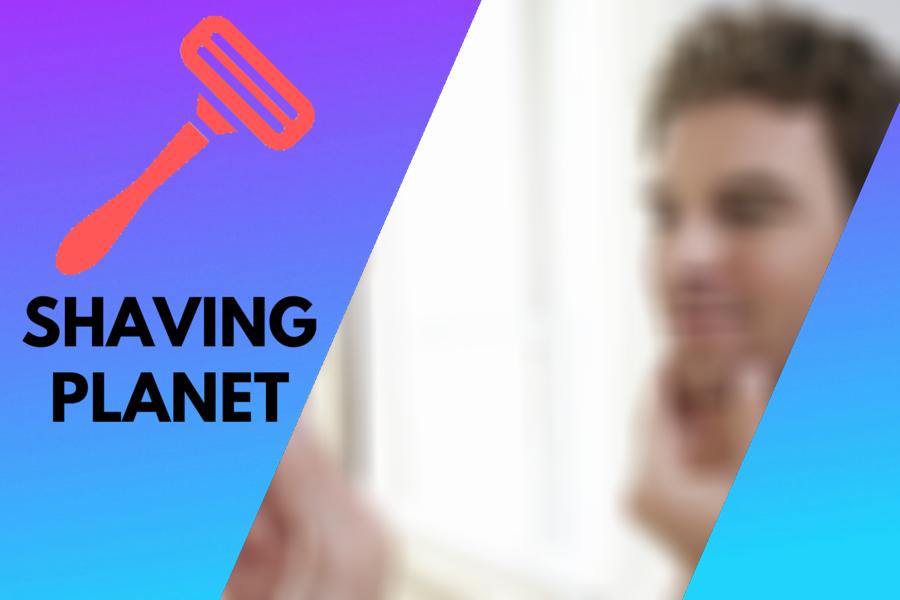 – Expensive:
If you buy a good quality electric razor you are going to spend a few hundred dollars on average. Adding to the cost of cleaning cartridges for self-cleaning electric razors and the cost of electricity you are going to spend, around a hundred dollars every year.  All these factors make the buying cost of an electric razor a lot more compared to a traditional razor.
Traditional razors vs electric razors which one is right for you?
Based on the pros and cons we have mentioned above you should be able to pick the razor option that fits into your budget, routine and shaving requirements.
● Traditional razors are ideal for:
More time: People who have the time and patience to spend on shaving. And who loves the feeling and tradition of using a safety or straight razor.
Learn: People who think they have what it takes to learn how to use a traditional razor.
Cheap: People who want to invest in a shaving tool that is going to last them a lifetime with very little cost for blades.
Best experience: People who want an extremely close and smooth shave.
● Electric razors are ideal for:
Less time: People who don't have a lot of time to spend on shaving and want a quick shave on the go.
Larger investment: Who don't mind spending some extra money on buying an expensive shaving tool which is easier to use.
Not as smooth: Who are ok with a not so smooth shave and don't mind having some length of hair left after shaving.
No cuts: People who are afraid of cuts and nicks that come from a blade.
Conclusion
Both the traditional razors and electric razors have their specialties and areas in which they shine. And it is up to you to decide what qualities you want in the shaving tool you want to use. There are subcategories and various features available in both types of razors that are discussed in this article. And now that you know the key differences and qualities of both types of razors, you should be able to pick one the right option for yourself. 
The Ease and Efficiency of Electric Razors
Appreciated for their convenience and speed, electric razors have significantly simplified the shaving process. With fewer preparation steps and easier cleanup, they have become a popular choice for many, especially those with hectic lifestyles.
This high degree of convenience is perfect for shaving on the go, with minimum fuss and a quick shave.
An added advantage is that electric razors are less likely to cause skin irritation, razor burn, nicks, and cuts that are often witnessed with traditional razors. Thus, they offer a safer, smoother shaving experience, especially for those with sensitive skin.
Experts from the American Academy of Dermatology suggest that electric razors can be a great choice to minimize shaving-related skin problems.
– Wet Shaving with Electric Razors
Additionally, despite popular belief, electric razors can also be used for wet shaving. With the use of shaving creams and gels, this high-tech shaving tool gives users the best of both worlds.
Wet shaving with an electric razor can provide added comfort, enabling the use of your favorite shaving products for a personalized experience.
– Cost-effectiveness of Electric Razors
From an economic perspective, electric razors can prove to be cost-effective in the long run. With sturdy construction, they are designed to last many years and require only blade and foil replacements.
On the flip side, it's important to note that electric razors may not shave as close as a blade, even with higher-end models. This could result in a less smooth finish compared to conventional razors.
Moreover, it may take some time for the skin to adapt to electric shaving. Users may initially experience underwhelming results, but with consistent usage, the skin generally adjusts.
Keep in mind, while they offer a slew of benefits, high-end electric shavers, and their replacement parts can lean towards the expensive side.
– The Classic Appeal of Traditional Razors
Despite the rise of electric razors, traditional razors still hold a specific appeal for many. These razors provide the closest possible shave, often offering a smooth, clean finish that electric razors may not match.
Particularly, double-edge razors are found to be more economical in the long run due to cheaper and longer-lasting single-blade replacements, making them highly economical in the long term.
It's also worth noting that traditional shaving has a unique, enjoyable ritualistic aspect that many shavers appreciate. From lathering the shaving brush to mastering the art of the shave, traditional shaving can indeed be a rewarding experience.
However, this method can be time-consuming, requiring extensive prep work and maintenance. Traditional shaving also has a steep learning curve and carries a higher risk of nicks, cuts, and razor burns.
Additionally, refill cartridges for traditional razors can be expensive and may dull quickly, leading to frequent replacements.
– Choosing the Best Shaving Method
In conclusion, the best shaving method is oftentimes dependent on the individual. Factors like personal preference, shaving enjoyment, and skin type play a pivotal role.
Whether you prefer the modern approach of electric razors or enjoy the ritualistic charm of traditional razors, it's crucial to choose a method that's efficient, enjoyable, and, most importantly, safe for your skin. So, take your time, test out different options, and find your perfect shave.
• Understanding Different Types of Electric Razors
When it comes to grooming tools, electric razors are versatile and efficient. One must understand the different types to make the best choice. Primarily, there are foil razors and rotary razors, with distinct differences between the two.
Foil razors contain an oscillating cassette of blades, which move left and right, encased in a thin metal covering. This design allows for a close shave and is ideal for detailed work or cutting in straight lines. Furthermore, they are gentler on the skin, making them suitable for those with sensitive skin.
On the other hand, rotary razors possess rotating blades beneath the shaving head. They are ideal for handling longer and thicker hair or for those who don't shave daily. The rotating action lets them handle hair growing in multiple directions more efficiently.
• Factors to Consider When Choosing a Razor
Beyond knowing the types of electric razors, other factors come into play when selecting a razor. This includes considering the cost of replacement blades or heads, which can add to the initial cost of the razor.
Also, examine the availability of different attachments or accessories. These add-ons can enhance the functionality of the razor and tailor it to your needs. Perhaps you require a beard trimmer or a nose hair attachment. Ensuring a razor has compatible accessories can be important.
Additionally, the noise level may be a point of consideration. Some razors operate quieter than others, something to keep in mind if you often shave early in the morning or late at night.
Lastly, consider the level of maintenance required. Some electric razors need minimal cleaning, while others warrant more frequent attention.
• Exploring Additional Features of Electric Razors
Modern electric razors come equipped with added features to make the shaving experience smoother. For instance, wet/dry capabilities allow for usage in the shower or with shaving cream/gel.
Also, some razors come with adjustable speed settings. This lets you change the speed to match your skin sensitivity or hair type. Other features like precision trimming features help in detailed grooming, while automatic cleaning systems provide ease of maintenance.
• Unraveling Misconceptions
Misinformation about electric and traditional razors often causes confusion. Myth-believing can lead you to make an uninformed choice. Consider facts over fiction: for instance, electric razors can provide as close a shave as manual razors without causing nicks or cuts.
• Personal Preferences and Individual Differences
Choosing a razor is not one-size-fits-all. Personal preferences will ultimately influence the decision. You might prefer a razor that offers a close shave or one that provides speed and convenience.
Individual differences extend beyond just preference. Some might have sensitive skin and require gentler shavers like foil razors.
• Skin-Focused Recommendations
Those with sensitive skin or acne-prone skin should consider foil razors due to their gentle action. Meanwhile, those with coarse hair might find rotary razors more effective due to their power to handle thicker hair growth.
Consulting with a dermatologist can also provide personalized advice. The American Academy of Dermatology offers trustworthy resources for skincare routines and advice.
• Considering the Environmental Impact
When choosing which razor to use, it's important to count the environmental cost too. Traditional disposable razors contribute to landfill waste.
On the other hand, electric razors have a more extended lifespan but use electricity. Thus, it's vital to recycle old electric razors properly to minimize the environmental impact.
• Alternative Shaving Methods
Besides electric and traditional razors, safety razors and straight razors offer a throwback to classic grooming. Men who prefer a nostalgic and minimalist shaving routine might find these options intriguing. However, they require practice and patience to master the technique.
• Uncovering the Best Electric Razors for Facial Hair Removal
– The Undeniable Excellence of Brauns Series 7
Topping the list of the best electric razors for facial hair removal is Brauns Series 7. This model isn't just a razor but an epitome of a perfect grooming tool. It provides an incredibly close and comfortable shave.
The ease of maintenance is another feather in its cap, making it an ideal choice for most people. I have been using it for quite some time now and can testify to its brilliance.
– Heavy Beard Growth? Brauns Series 9 is Your Helping Hand
While the Brauns Series 7 is a great everyday option, the Series 9 model earns brownie points for those with heavy beard growth. It is equipped with advanced features specifically designed to meet the challenges of a thick beard.
My personal experience with the Series 9 has been nothing short of spectacular, which is why I feel confident recommending it for those dealing with heavier facial hair.
– Remington F5-5800: Performance on a Budget
The Remington F5-5800 is a testament to the fact that performance doesn't always come with a hefty price tag. It stands out as a robust budget alternative, striking a balance between cost and functionality.
Admittedly, it may lack some advanced features of higher-end models, yet it delivers adequate performance, satisfactory to fulfill basic grooming needs.
– Experience the Charm of Rotary Shaving with Philips Norelco Shaver 9300
Rotary razors deserve to be part of this discussion, and the Philips Norelco Shaver 9300 leads the way. With its impressive design and exceptional performance, it bests most of its peers when it comes to rotary shavers.
If you are a fan of the rotary style, then this model is an excellent choice. I have tried many rotary razors and can say without hesitation that the Philips Norelco Shaver 9300 has always exceeded my expectations.
– The Art of Choosing and Caring for an Electric Razor
Selecting the right electric razor and maintaining it may seem daunting at first. However, armed with the right information, it doesn't have to be. Crucial factors like your beard density, skin type, and budget should guide your choice.
Proper cleaning and timely blade replacement can extend the life of your razor. The National Institute of Health's article on skin care is a great resource for shaving hygiene tips.
– Travelling the Long Road to Find the Right Razor
This article isn't based on shallow comparisons or superficial reviews; it is the product of extensive testing conducted over seven years. Each model was meticulously tested to provide a genuine perspective.
The end goal has always been to provide advice that readers can trust to make their own shaving experiences more satisfying.
– Testing the Waters with Various Brands and Models
My journey didn't stop at just these models, but I also explored several other models and brands of electric razors. Each had its unique attributes and setbacks, and learning about them helped form a detailed comparison.
From budget models to premium variants, from foil to rotary styles, every type of electric razor was up for examination, enriching this guide's content.
This in-depth analysis of the best electric razors is intended to guide you through the process of finding the right razor for your needs. Whether you have a light beard or a heavy one, whether you prefer rotary or foil, or whether you're budget-conscious or ready to splurge, this list has you covered. Happy shaving!
• Shaving Time: Manual Razors vs. Electric Shavers
– Time Required for Shaving
In the world of men's grooming, time is a crucial factor that can largely influence your choice of shaving equipment. The time spent shaving with manual razors can easily become a lengthy process due to the necessary preparations and use of additional products like shaving cream and post-shave balms.
Every shave begins with a process: wetting the face, applying the cream, shaving, rinsing, aftercare, and blade cleaning. Besides, regular blade replacement is another time-consuming detail to consider. In contrast, the use of electric shavers offers an efficient and speedier alternative.
Electric shavers provide a quick shaving process, reducing the overall time spent on daily grooming. Instead of lathering your face and slowly working a blade across your skin, you can simply run an electric shaver over your face and achieve a decent shave in minutes.
– Cost Considerations: Manual Razors vs. Electric Shavers
However, time isn't the only determinant when choosing between manual razors and electric shavers; cost implications are also a noteworthy aspect. Manual razors indisputably come with a cheaper upfront cost, making them an attractive option for people on a tight budget.
Contrarily, though, the need for frequent blade replacements can render manual razors more expensive over time, potentially outweighing their initial cost advantage.
The initial investment for an electric shaver might be higher, but longevity and durability accompany this premium. With proper care and maintenance, an electric shaver can last up to three years or more, making them a more cost-effective option over the long term.
Consumer Reports provides a comprehensive analysis if you wish to delve into the comparative economics of both options.
– Portability Comparison
Another important aspect of the manual razors vs. electric shavers debate is portability. Frequent travelers often need an easy-to-pack and low-maintenance shaving tool. In terms of travel-friendliness, electric shavers take the cake.
Electric shavers do not require additional products, making them incredibly easy to travel with. You just charge and pack, eliminating the need to carry additional lathering and wet-shaving products that manual razors demand.
– Shave Closeness
Despite the advantages of electric shavers, one area where manual razors shine is the closeness of the shave. A manual razor provides a closer and cleaner shave when compared to its electric counterpart.
Achieving a close shave with a manual razor might require more time and effort, but it provides a smooth and clean result, often preferred for professional or special occasions.
– Impact on Sensitive Skin: Manual Razors vs. Electric Shavers
Choosing between manual razors and electric shavers can significantly impact those with sensitive skin types. Encounters with cuts, nicks, and ingrown hair are more typical with manual razors, causing annoyance and discomfort to the user.
On the other hand, electric shavers tend to be gentler on the skin due to their built-in safety features, making them a highly suitable choice for men with sensitive skin.
According to the American Academy of Dermatology, using an electric shaver can help reduce the risk of cuts and irritations, making shaving a less daunting task for those prone to such skin issues.
Consequently, my personal recommendation leans towards electric shavers for individuals with sensitive skin to ensure a safer, less irritable shave.
In conclusion, making an informed decision between using a manual razor or an electric shaver depends highly on your personal preferences, lifestyle, and skin type. Each option carries its strengths and weaknesses – choose wisely with your needs at the forefront of the decision-making process.
The Advantages and Disadvantages of Electric Shavers
Electric Shavers: No Need for Additional Products
The primary advantage of electric shavers is that they do not require the use of ancillary products like shaving soap or brushes. This means that not only do they make the shaving process simpler, but they may also save you money in the long run.
Versatility of Electric Shavers
If you're someone who likes to alternate between a clean-shaven look, maintaining a beard, or just needing to trim your sideburns, then electric shavers may be the versatile tool you're looking for. Their multi-functionality means that you have everything you need in one device.
Safety Considerations
Electric shavers are less likely to cause nicks or cuts compared to regular razors. This makes them the safer option for individuals just learning how to shave or for those with sensitive skin.
Power Sources of Electric Shavers
While they are versatile and safe, electric shavers must be recharged regularly or plugged into a power source during use. It means that you should always have access to electricity for the smooth operation of an electric shaver.
High Initial Cost
If you're considering purchasing an electric shaver, keep in mind that they have a higher initial cost compared to traditional razors.
Maintenance of Electric Shavers
Furthermore, electric shavers require regular cleaning and proper care to prevent damage from excess moisture. This can be a labor-intensive process, particularly if you're using the shaver daily.
• The Advantages and Disadvantages of Manual Razors
Long-lasting Shave
Moving on to manual razors, one of their main advantages is that they offer the longest-lasting shave when compared to electric shavers. This means fewer shaving sessions and smoother results.
Availability and Cost
Manual razors are readily available and cost less than electric shavers. You can find them in almost any convenience store, making them an easily accessible option.
No Electricity Needed
Manual razors can be used anywhere since they do not require a power source. This is a particularly convenient feature for outdoor trips or places where access to electricity might be limited.
Suitable for Shower Use
One of the benefits of manual razors is that they can be used in the shower, a luxury that most electric shavers don't afford. This can make the shaving routine more streamlined, especially for individuals who are pressed for time.
Blade Longevity
Whilst manual razors tend to stay sharp and effective for a long time, their blades do not last forever. Replacing a razor blade is an essential part of maintaining a manual razor.
Risk of Cuts
However, a significant downside to manual razors is that they are associated with a higher risk of cuts. This aspect requires careful handling, especially for beginners.
Use of Lubrication Products
Different from electric shavers, manual razors require the use of lubricating products like shaving creams or gels. So, in the long run, this can add to the total cost of shaving.
Sustainability Issues
Lastly, it's worth noting that manual razor blades contribute to waste if they're not properly disposed of. This is an essential consideration for those who are mindful of environmental sustainability. For more information, you can check this Educational Article about sustainable shaving.
• Recommendations
From my experience, deciding between an electric shaver and a manual razor entirely goes down to personal preference. Consider your lifestyle, your shaving needs, and the points mentioned above while making your decision.
The Perks of Using Electric Shavers
Electric shavers introduce a whole new level of convenience in a man's grooming routine. Foremost, they practically erase the need for extensive preparation work, which traditional shaving often mandates.
Any rituals of lathering or time-consuming cleaning and maintenance are care of the past. Harvard Health Blog can further confirm these benefits of electric shavers.
The timesaving attribute of electric razors is further bolstered by their fast and efficient performance. Men can now shave in a jiffy, ready to face their day head-on in no time!
• Sensitive Skin, Comfortable Shave
Men with sensitive skin find comfort in electric shavers. They effectively eradicate the dreaded sensation of skin irritation, which often accompanies the use of traditional razors.
In essence, electric shavers protect against unsightly and uncomfortable nicks and cuts, making your morning grooming routine a lot more bearable.
Individuals prone to razor burn and bumps find solace in knowing they can have a comfortable shave with minimal chances of an unpleasant aftermath.
• Embracing the Wet Shave
Electric razors don't strip you of the pleasure and comfort of a wet shave. Their waterproof qualities make them perfectly compatible with shaving creams and gels. Men seeking the classic barbershop feeling can also step in, all without any compromise on speed or convenience.
• Long-Term Economic Benefits
From a long-term perspective, electric shavers prove to be more economical. Despite the initial investment being pricey, these shavers compensate by lasting for many years, given they receive proper care.
The cost of blades and foils for replacement seems to be significantly lower than the equivalent expenses for blade refill cartridges in manual razors. The upfront investment then pays off via savings in the longer run.
• Compromised Close Shave
Electric shavers come with a minor caveat – they cannot offer a shave as close to the skin as traditional blade razors can. The resultant shave might feel slightly less clean, and you might miss out on some exfoliating benefits inherent to the blade shaving process.
• Skin Adaptation Time
Switching to an electric shaver might result in underwhelming initial results. As the skin takes time, around three weeks, to adjust to the new shaving regime, don't hastily dismiss your electric shaver if it doesn't give the desired results right off the bat.
• High-End Costs, Mid-Range Options
While top-end electric shavers and notable replacement parts might seem heavy on your pocket, satisfying results can be achieved with appropriate mid-range options. They provide a reasonable balance between quality and affordability.
• The Superiority of Blade Razor Shaves
In the face-off among shaving methods, blade razors still hold their forte in providing a comparatively closer shave. With adequate preparation and praiseworthy products, their performance can be enhanced further.
The use of double-edge razors, which utilize a single blade, presents an economical traditional shaving option. It tends to be a popular choice among men preferring old-school, close shaves.
• Drawbacks of Traditional Shaving
Traditional shaving does bring along extensive prep work, maintenance, and cleaning. This time-consuming process is burdensome, especially for men on the go or traveling.
Another setback with manual razors is the learning curve. Beginners frequently suffer from nicks, cuts, and razor burns until they perfect their technique. The cost of refill cartridges and the quick blunting of blades add to the inconvenience too.
• The Power to Decide
At the end of the day, the decision to select between electric shavers and manual razors lies on your personal preferences and requirements. What values most in your eyes – the efficiency or the closeness of the shave? Your answer will help you make an informed selection.
• What is Wet Shaving?
Wet shaving is a traditional grooming practice, typically using a safety or straight razor, along with some shaving cream or gel to soften the hair for removal. Think of it as the classic way your grandfather used to shave in the morning.
• Types of Blades for Safety Razors
When it comes to safety razors, you have the option to choose between various types of blades. The most commonly used ones are stainless steel blades. Alternatively, disposable blades made of plastic are also available. These are typically cheaper and designed to be thrown away after a single use.
• Benefits of Using Safety Razors
Choosing a safety razor over a disposable razor comes with a list of advantages. One of the main benefits is the longevity a safety razor offers. Unlike disposable razors, you can simply replace the blade with a safety razor, making it a long-lasting grooming tool.
Moreover, long-term costs are drastically reduced as blades for safety razors come cheaper than disposable ones. An additional and quite overlooked advantage is that safety razors can be more environmentally friendly due to the reusable nature of the razor itself.
• Benefits of Using a Straight Razor
For those who prefer a more classic and traditional shaving experience, a straight razor is the tool of choice. With proper maintenance, straight razors can stand the test of time, even lasting for decades.
The design of straight razors allows for more coverage with each stroke due to their long blades. This reduces the number of strokes and can give a closer shave.
• Foil Electric Razors and Their Benefits
Foil electric razors come equipped with a protective foil that acts as a barrier between the skin and the sharp blades, reducing the risk of nicks and cuts. These versatile devices provide a comfortably close shave and are predominantly used by men for facial hair grooming.
• Advantages of Rotary Electric Razors
Unlike foil razors, rotary electric razors feature spinning blades that adjust to the curves of your face, providing a flexible and irritation-free shave.
The rotating circular blades enable shaving around facial areas and along curves with greater precision. Additionally, these razors are the preferred choice for individuals with sensitive skin.
• Skin Preparation for Traditional Razor Shaving
Before using a traditional razor, it is essential to prepare your skin. You can achieve this by soaking the face in warm water and applying shaving cream or gel.
This helps to soften the hair and reduce friction. The American Academy of Dermatology recommends this as an effective way to minimize irritation during shaving.
• Electric Razors: Cleaning and Lubrication
Electric razors, albeit convenient, require routine maintenance for optimal performance and durability. Regular cleaning and lubrication prevent blade damage and keep your razor running smoothly. Lubrication reduces friction, extending the life of your electric razor.
• Shaving Time: Traditional Razors Vs Electric Razors
When it comes to saving time during your grooming routine, electric razors have the edge. Compared to traditional razors, which require more preparation, electric razors offer a quick and efficient shave. Shaving with a traditional razor could potentially add 20 extra minutes to your routine.
• Close Shave: Advantage of Traditional Razors
But when it comes to achieving a close shave, traditional razors come out on top. Their direct skin-to-blade contact, paired with proper technique and sharp blades, ensures a superior close shave.
• Traditional Razors and Skin Sensitivity
Despite their sharpness, traditional razors are generally easy on sensitive skin. The prep process and direct skin contact can help to minimize friction and, thus, irritation. Specialized shaving creams and gels further reduce the risk of skin irritation.
• Drawbacks of Traditional Razors
While traditional razors have their advantages, they also come with a few downsides. For one, they can be time-consuming. Additionally, mastering the art of shaving with a traditional razor can require patience and practice.
The risk of cuts and nicks is another drawback, particularly for beginners. However, with experience and caution, this risk can be minimized.
• Additional Products for Traditional Razors
With traditional razors, there is a need for additional products such as shaving cream or gel and a brush. Some shavers might also require a separate mug for creating a lather.
• Time and Safety: Advantages of Electric Razors
With their quick and efficient shaving function, electric razors are perfect for those with limited time. Moreover, they essentially eliminate the risk of nicks and cuts, providing a safer shave.
• Convenience and Battery Life: Pros of Electric Razors
Electric razors come with their own set of convenience factors. Always ready for use, they can be charged or plugged in easily. Cordless options offer extended battery life, giving you multiple shaves on a single charge.
• Drawbacks of Electric Razors
Yet, electric razors are not without their cons. They may not provide as close a shave as traditional razors due to their design and lack of skin-to-blade contact. Users might also experience skin irritation, razor burns, or ingrown hair with these tools.
• Electric Razors vs. Traditional Razors: The Cost Factor
In terms of cost, electric razors can be pricier upfront than traditional razors and can also incur ongoing expenses such as cleaning cartridges and electricity.
• Choosing the Right Razor: Personal Preferences and Needs
Choosing the right tool for your grooming routine is a matter of personal preference. It depends on factors such as your time availability, budget, sensitivity, desired closeness of shave, and convenience.
• Significance of Using the Right Shaving Products
For optimal results, it's important to use the right shaving products. Quality formulations like MenSciences Advanced Shave Formula, Post-Shave Repair, and Microfine Face Scrub can enhance your overall shaving experience.
These products combat irritation, ingrown hairs, and razor burn while promoting a close and smooth shave. In the end, achieving the perfect shave is about finding the right harmony between the razor and the shaving product.
Wet Shaving: Necessities and Techniques
• Wet Shaving with Traditional Razors
Wet shaving with a traditional razor is more than just removing unwanted hair. It encompasses a time-honored ritual that requires essential tools, such as shaving cream or gel.
This substance lubricates the skin, forming a protective barrier against the blade, significantly reducing the risk of irritation. Besides, it moisturizes the skin, ensuring a smoother, seamless shave every time.
• Importance of Shaving Brush in Wet Shaving
In the traditional wet shaving procedure, a shaving brush is indispensable. This tool is used to mix the shaving cream or gel, forming a rich lather. This lather, when applied, lifts the hair, making it easier for the razor to cut closer to the skin. As a result, you enjoy a cleaner, smoother, and long-lasting shave.
• Multiple Blades vs. Single Blade Razors
Traditional razors come in different types with different blade numbers. Multiple-blade razors are often recommended as they offer the advantage of a closer, smoother shave compared to single-blade razors.
As you go through the shaving regime, each blade cuts the hair a little deeper, ensuring the smoothest possible skin.
• Switching to Electric Razors: What You Need to Know
– Cost-Effectiveness of Electric Razors
While traditionally, wet shaving has been the norm. Electric razors have been gaining popularity over time. These razors are costlier initially when compared to traditional razors.
However, they tend to be more cost-effective as you don't have to replace the blades regularly. Also, their maintenance cost is generally lower, saving you money in the long run.
– Travel-friendly Electric Razors
When it comes to convenience, especially while traveling, electric razors are your best bet. Most of these gadgets come with travel locks for safety, adding an element of convenience not found in traditional razors. Moreover, they can be used cordlessly, ensuring you can shave whenever and wherever needed.
– Advanced Features in Electric Razors
Electric razors offer a wide array of advanced features. From adjustable settings to cater to different hair lengths to automatic cleaning systems, they are designed for ultimate convenience. These settings can be tweaked as per the individuals' needs and preferences, ensuring a personalized shave every time.
• Making the Choice: Traditional vs. Electric Razors
– Preference Based on Shaving Ritual
The choice between traditional and electric razors is largely subjective. Some people find the ritual of wet shaving with a traditional razor enjoyable; the lathering and gradual shaving process can be therapeutic for many. For these individuals, a traditional razor may be the preferred choice.
– Preference Based on Convenience
On the other hand, if speed, ease, and convenience are more important to you, an electric razor might be the better option. It offers a quick, clean shave without the need for water or shaving cream.
– Skin Atmospherics and Razor Choices
Beyond personal preferences, it's crucial to consider your skin type and conditions. Sensitive skin may respond better to one type of razor over the other.
Consulting with a dermatologist or accessing resources from reputable sources, such as the American Academy of Dermatology (AAD), can help you make an informed decision.
– Preference Based on Sensory Elements
Things like noise level, vibration, and grip comfort are often overlooked but can make a significant difference in the shaving experience. Some people might prefer the quiet and light vibration of manual shaving, while others might prefer the steady hum and grip of an electric razor.
– Test Both Shaving Methods
Finally, it might be a good idea to try out both methods. Testing both a traditional and electric razor will allow you to see firsthand which one fits your unique needs and preferences better. After all, the ultimate goal is to have a positive and satisfying shaving experience.
Types of Traditional Razors
Traditional razors remain popular even in the modern age of electric shaving tools. They mainly fall into two categories, safety razors, and straight razors.
– Safety Razors
Everlasting due to their durable construction, safety razors are often made out of stainless steel or vigorous plastic. They are carefully engineered to permit blade replacements easily, promising longevity and enduring usage.
– Straight Razors
Boasting a classic appeal, straight razors come equipped with a single blade that can be resharpened, extending its lifespan and providing a sustainable shaving alternative.
• The Rise of Electric Razors
The shaving industry has seen a great revolution with the adventuring of electric razors, which are available in corded and cordless varieties. Despite both being effective, cordless battery-powered razors are quickly gaining popularity for their convenience and mobility.
There are two primary types of electric razors, namely foil and rotary electric razors.
– Foil Electric Razors
These razors are characterized by a protective foil on the shaving head, separating the blades from direct skin contact and making your shave smoother and safer.
– Rotary Electric Razors
Rotary Electric Razors feature rotating blades under the shaving head, providing an innovative approach to hair trimming. This feature allows for a closer shave on contoured areas like the face and neck.
• Key Differences Between Traditional and Electric Razors
A detailed comparison between traditional and electric razors can enlighten you on the choice that suits your needs better.
– Shaving Experience
Traditional razors, due to their direct skin-to-blade contact, provide a closer shave, creating a polished and smooth finish. Mimicking a barber's touch, they are indeed the epitome of a thorough shave.
– Economical Aspects
Traditional razors prove cost-effective in the long run as the replacement blades are considerably cheap. They also offer simple cleaning and maintenance, disinfecting easily under tap water. However, they require more care and precision, making them less time-efficient than their electric counterparts.
– Convenience Factor
Electric razors offer the comfort of quick shaves, perfectly tailored for those living a fast-paced life. They essentially eliminate the risk of cuts and nicks, given the lack of direct skin-to-blade interaction. Plus, they're always ready for use, devoid of the frequent need for blade replacements.
Yet, regular maintenance is a must for electric razors, including routine cleaning and lubrication. They may not promise the closest shave but are typically competent for everyday use. Nevertheless, they must be used with caution as they may cause skin irritation, razor burns, and even ingrown hairs.
– Initial Cost
When it comes to upfront costs, electric razors, particularly high-end models, are considerably more expensive compared to traditional razors.
In the end, the choice between these two shaving tools boils down to personal preferences and grooming needs. Some might prefer the convenience of electric razors; others might be drawn to tradition and the nostalgic feel of manual shaving.
From my personal stance, I vouch for wet electric razors for their convenience and efficiency. Nevertheless, when seeking a closer shave, I resort to manual cartridge razors.
• Disposable Razors and Travel
Disposable razors serve as a convenient solution when traveling. They're light, compact, and can be discarded after use, alleviating the need to carry around heavier, more sophisticated shaving tools.
Remember, whether we opt for traditional, electric, or even disposable razors, the golden rule is to choose what suits our skin, facial structure, and lifestyle. For more information on shaving tools and best shaving practices, you can visit the American Academy of Dermatology.
Electric Shavers or Safety Razors: Understanding the Differences
The longstanding debate about whether electric shavers or safety razors are the top-notch grooming tool continues relentlessly. Both share certain unique attributes and understanding these will significantly assist in making an informed selection.
• Types of Electric Shavers
Electric shavers can be categorized into two forms known as foil and rotary shavers. Each of these types exhibits differences in their usage, performance, and comfort.
Foil shavers house oscillating blades beneath a thin perforated metal mesh known as 'foil.' Rotary shavers, on the other hand, have multiple rotating circular blades that adapt to your facial contours.
• A Close Shave: The Appeal of Safety Razors
Safety razors, though traditional, continue to charm users with their longevity and closer shaves. Comfortably providing that clean, close shave, safety razors exemplify a satisfying shaving experience.
• The Positives of Electric Shavers
Among the many virtues of electric shavers, their prime advantages include streamlining your grooming routine. They allow for quick shaves–shaving off minutes from your daily routine. Plus, they offer the flexibility to maintain and style your facial hair to fit your look.
Most models are cordless and portable, enabling on-the-go grooming experiences. Ease of use is another strong point, as they generally sport user-friendly controls.
• The Downsides of Electric Shavers
Despite their benefits, electric shavers do have some drawbacks. Primarily, they depend on battery power or electricity supply, requiring regular charging or access to a power outlet.
Secondly, transitioning from traditional blades to an electric shaver may take some time for your skin to adapt to the difference in shaving technique. They also require periodic maintenance for optimal performance. Besides, they might not be suitable for long hair as it can be a painful experience.
Lastly, the upfront cost of electric shavers tends to be higher than that of safety razors.
• The Appeal of Safety Razors
Safety razors stand out for their specific benefits. First off, they are less likely to cause razor bumps, making for a smoother post-shave finish. They also double up as an excellent exfoliation tool, removing dead skin cells during the shave.
Additionally, they are a cost-effective option in the long run, as the blades are relatively cheap to replace. Finally, their sharpness ensures a clean, precise cut.
• The Challenges of Safety Razors
Safety razors, however, come with a set of challenges. The blades need frequent replacements, contributing to the ongoing cost. They must be handled delicately to avoid nicks and cuts. Razor clogging necessitates constant rinsing during the shave.
Plus, achieving the desired result involves precision and takes a bit more time than an electric shaver. Lastly, mastering the art of using safety razors involves a slight learning curve.
• Mastering the Electric Shaver
The steps to use an electric shaver may vary, but here are some pointers. Start by prepping your skin with a shave gel or foam. Keep your skin taut while shaving, and use different stroking techniques for different areas.
Do not apply too much pressure; let the shaver do the work. Lastly, apply a post-shave solution to soothe freshly shaved skin.
• Perfecting Safety Razor Shaving
Steps for using a safety razor could include a pre-shave preparation to soften the hair and protect the skin. Ensure the blade fits correctly and is positioned at the right angle. As a rule of thumb, shave with the grain rather than against it to prevent skin irritation.
Rinse your razor frequently to keep it clean and functioning right. Finally, using an aftershave balm or splash can provide a pleasant finish to your shaving regimen.
• My Recommendation
Based on my experience, each's choice of shaving tools boils down to personal preferences, comfort, and budget. If you value speed and convenience and are okay with not-so-close shaves, electric shavers could be your pick.
On the other hand, if you revel in the ritual of traditional shaving and desire a close shave, a safety razor might be the quintessential tool for you.
Here's a link to the American Academy of Dermatology's guide on tips for a safe shave to help you make the most of your grooming routine.