Shaving vs trimming: what's the difference?
In this blog post, I will discuss the major differences between shaving and trimming. I will compare and contrast the advantages and disadvantages of shaving and trimming your hair on different parts of your body.
Shaving vs trimming: what's the difference?
Shaving is the removal of hair with a razor. Trimming your hair is a process of cutting split ends from your hair. Split ends are the damaged part of the hair.
History of shaving hair:
The Ancient Greeks shaved their beards only in times of mourning. Romans grew their beards while in mourning. The Egyptian priests practiced shaving for personal hygiene.
Alexander the Great, promoted the shaving of hair. He believed it looked tidier. People of some Native American tribes shaved all body hair.
Historically, working-class men have often shaved off their heads. Mexican working-class men shaved their heads in Mongolian style. They shaved off their entire head except for a tuft of hair at the nape of their necks.
Mexican working-class men in American cities also wore the rat tail, which is a crewcut on the top of the head and a tuft at the nape of their necks. African-American men often wore their hair with shaved sections of complex patterns in between.
Historically, the authorities punished and humiliated a criminal by shaving his/her head in the open public. Head shaving was also considered necessary to show respect and submission to authority. In modern history, head shaving is considered a charitable act to raise funds for and donate natural hair wigs to the children and adults facing hair loss due to cancer treatments like chemotherapy.
Zichron Menachem is an Israeli non-profit organization for hair donation from shaven heads, founded in 1990. Locks of Love is an American non-profit hair donation organization founded in 1997. They accept hair from shaven heads and make them into free wigs for cancer patients.
History of trimming hair:
Between the fifteenth century and sixteenth century, European men wore their hair trimmed no longer than shoulder length. Shorter hair was also common in the mid-eighteenth century. Short hair for men was a product of Neoclassical movement.
In the early 1870s, Japanese men began trimming their hair into styles known as "random cropping". During the First World War, women around the globe started to trim their hair short because they are easier to manage.
In the 1920s, the best-known short haircut was the bob. It became popular in 1915 when a famous dancer Irene Castle cut her hair short. In the 1920s, bobbed hair also became common among Japanese women, mainly actresses and "cut-hair girls" because they followed Western shortly trimmed haircuts.
By the end of 1924, there were twenty-one thousand barbershops in the United States, that did "a rushing business with bobbing". Josephine Baker popularized the shortest of the bobs called the Eton crop.
During the 1930s, Western men began to trim their hair short, in ways popularized by movie stars Douglas Fairbanks and Rudolph Valentino. Men trimmed their hair short and parted either on the side or in the middle. Men trimmed their hair short, in order to mimic the military crewcut, at the beginning of the Second World War.
In the 1960s, women began to trim their hair in short modern cuts such as the pixie cut. During the 1980s, people trimmed their hair very short and adopted punk haircuts.
Should I shave my head to make my hair grow back healthier?
The exact response from Nicole Rogers, a dermatologist and hair-transplant surgeon in Metairie, Louisiana, was "NO! Don't do it!" Also, Neil Sadick, a New York City-based dermatologist, tells Allure: "This is a myth."
However, "[a shaved head] will not affect the hair shaft or growth cycle," Neil Sadick says. In fact, hair grows from within. "It's the makeup of your body and cells that decide the quality of your hair," explains Lucinda Ellery, a hair loss specialist with studios in Los Angeles and New York City. "It can be affected emotionally through stress and anxiety and from lack of the correct nutrients within the body, but shaving [off your hair] won't make it come back better or stronger."
Rogers says. "When your new hair grows in, it will ultimately look just as unhealthy if you treat it the same way you treat your existing hair," she adds. "This isn't a situation where one solution fits all," Ellery says. "As yet, nobody has developed a pill that will guarantee amazing and beautiful hair — if they had, they'd be richer than Bill Gates!"
How often should I trim my hair?
"If you have generally healthy hair that isn't damaged and you're keeping it mid-length to long, you need to cut it less," Richard Collins says. "I recommend only three to four times a year just to dust the ends and touch up layers."
"When you like to have your hair longer than your shoulders, layered or not, and it's been longer than three months, your shape has completely grown out, and you're ready for a new one," says Tanya Abriol.
"If your hair is more prone to split ends or you have a lot of chemical treatments done, trimming every eight weeks will help keep your hair healthy," add Creighton Bowman, Collins agrees.
"Ideally, Lupita Nyong'o's hairstylist, Vernon François, explains, "I would recommend 6-12 weeks for anyone with wavy or curly hair, while coil-y, tight curls and kinky patterns could wait as long as two months for a trim. If your hair is colored or heat-damaged I would advise checking if the hair needs cutting every time you are having it colored to avoid over-processing the ends."
"Textured hair tends to naturally be quite dry and crave moisture," François adds. As such, he recommends 12 weeks between cuts but stresses the importance of time between washes: "The best number of days will vary from person to person, but every two to three days might be good for wavy hair; every three to seven days good for curly hair; and every seven days or possibly longer for coil-y and kinky hair."
"Two key factors when wondering [if it's] time for a cut are as basic as this: 1) Can you no longer achieve the styles you desire? And 2) are the ends of your hair visibly damaged?" Norton says.
Does a shaven head affect your level of confidence?
Tati Gabrielle shaved her hair in April 2019. Tati explained, she was feeling inspired to make a change. "I cut it between seasons, so it will be short for most of season two," she said. "It was marking Prudence's character arc too and what she was going through. This Samson sort of idea: When you shave your head, it's a release of a lot of things. It's also a stripping of your identity in a way."
"I was super gung ho about it at first," she said. "I was the one who suggested the idea and then the day I went to go get it cut — 15 minutes before my appointment — I freaked out. I was like, 'What if it doesn't look right? What if I have a weird shaped head? I'm just going to look strange!' It was really scary, but once it was cut, it felt really liberating and I had nothing to hide behind. It definitely forced me to reconcile with my own beauty and learn to appreciate myself a bit more and appreciate the way that I looked without having hair. It was a transformative experience."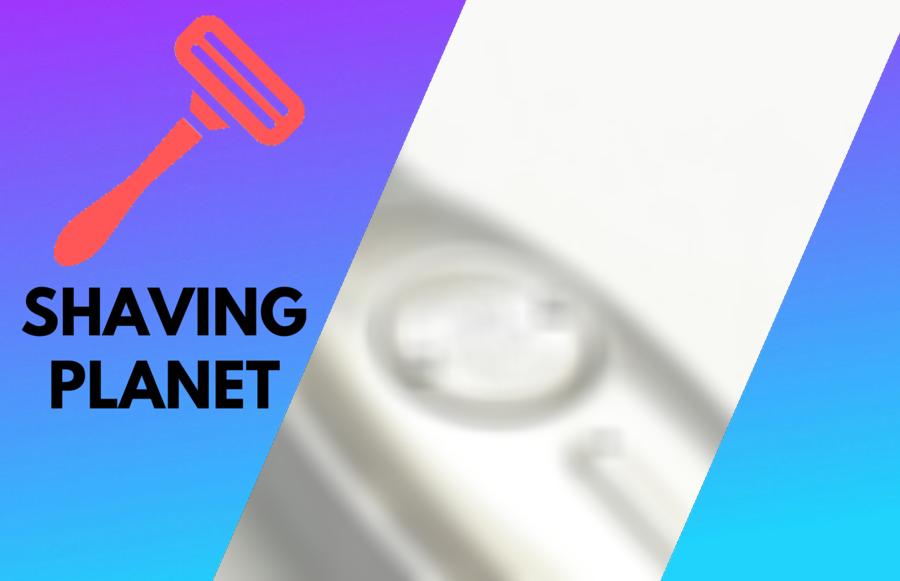 What is the right time to trim my hair?
"Trimming your hair is important, because whether you cut two centimeters or two inches, keeping the style that you like requires regular maintenance," Dizon says. "When a professional trims the hair, we're still checking the entire shape and making sure that the style works with your lifestyle."
"For example, your hair tends to grow faster in the summer months when, maybe, more layers are needed to add style around the face," she explains. "Or if your hair seems to be dry or unshapely, we can help maintain the style [after the texture changes from too much] heat styling."
"Getting your hair cut to keep your hair healthy should be just as important as keeping your skin looking great!" she says. "Waiting longer can result in split ends, which means it's harder [for your hair to grow] because your hair is breaking or splitting from the bottom up."
"If you're waiting for split ends, it's a sure sign that you've waited a little too long in between haircuts," she says. "[Probably months], and not the recommended six to eight weeks maintenance period."
How to get a comfortable, healthy and hygienic shave?
15 min after wakeup: Never shave as soon as you wake up first thing in the morning. Always wait for at least fifteen minutes, walk a few steps, or do a few stretches first. Your blood circulation and flow are reduced during sleep and after you wake up.
A hot bath opens your pores and is helpful in shaving. You must soak only for two or three minutes. Never soak for more than ten minutes. The steam from a warm shower is also equally helpful in softening your pores.
Exfoliation is very helpful in unclogging your pores. It removes dirt, dust, grime, oil, and sebum off your skin. It removes your dead skin which will clog your razor and lead to an uncomfortable and uneven shave.
It is better to shave in the direction of hair growth. Shaving against the grain can break the skin surface and cause irritations, itching, inflammation, and infections. Long gentle strokes are necessary to avoid burns, cuts, nicks, and scrapes.
Is trimming the only way to maintain healthy hair and to keep the ends fresh?
"If you want healthy hair, there are no shortcuts," explains Sam Divine, co-founder of L.A.'s Society Salon. "For women growing out their hair, this sounds like a big contradiction to their ultimate end goal. I get that, however, it's important to understand what happens when your hair becomes unhealthy and the ends begin to split."
"A run usually tears all the way up the leg until it hits the reinforcement of the cross stitching and then it stops," she describes. "Similarly, the split ends will continue to split past the initial damage up until they hit some truly healthy hair and then break." She notes that this damage is why we always hear women say, My hair never grows!
"It is absolutely growing," she clarifies, "so if you're trying to grow your hair out to no avail, it is breaking faster than it can grow and you need more frequent dustings." Even though staying off a trip to salon seems like the low-maintenance approach, it actually means you need to be even more proactive about your hair's health. As Divine put it, "The best way to extend the time between cuts should be more of a lifestyle approach than an afterthought."
"The length of time that your stylist recommends between cuts is not arbitrary," warns Divine. "It is carefully calculated based on your unique hair texture and porosity, the color and style you choose to wear it in, and your daily maintenance routine." She reminds us that many elements contribute to the time frame and for this reason, advises consulting with your stylist when trying to extend the time period.
"As much as you may not want to cut your hair, the only way to maintain healthy hair is to keep the ends fresh and trim it. The best tip I can give you is to take exceptional care of your hair and keep in mind that even with all the precautions, you should not extend the length of time between haircuts too long," advises DiVine.
How to get smooth and soft skin after shaving?
"Exfoliating your legs prior to razor use will remove the dead skin cells, allowing easier gliding and better hair removal which will also dramatically decrease razor bumps and ingrown hairs," says Marnie Nussbaum, MD, New York City-based dermatologist. Her go-to product: Peter Thomas Roth Buffing Beads Body Wash [Note: product discontinued]. "It gently moisturizes and cleanses while shedding the dead skin cells," she says.
"Never, ever skip moisturizing the skin after a shave," urges Nussbaum. "Toners can alleviate redness and irritation as well as provide hydration," explains New York City-based dermatologist Dendy Engelman. Engelman suggests trying cream which "contains sea fennel and flaxseed extracts to help reinforce the integrity of the skin's moisture barrier while the probiotic complex helps optimize the skin's microflora to help strengthen defense against possible infections," she explains.
"Dry shaving is one of the worst things for the skin as it will cause the blade to tug and pull the skin with it. Shaving cream or gel allows for the razor to evenly glide across the skin without irritation or causing nicks and cuts," explains Nussbaum. "It also helps hydrate and protects the skin."
"Many women shave against the direction of hair growth; however, the blunt end of the hair can subsequently grow inward as opposed to up and out of the epidermis," Nussbaum explains. "Another big mistake is not switching disposable razors often enough," shares Nussbaum. How often should you change it? "More than a week with the same blade will cause irritation as the blade dulls and begins to tug on the skin causing razor bumps, scrapes, and irritation," she explains. "Old blades also tend to harbor bacteria. which can cause infection and inflammation. If you feel a tug on your skin, it's time to toss it!"
"Women tend to rush shaving rather than using smooth, even strokes," shares Nussbaum. "They also tend to apply too much pressure, which creates an uneven surface for the blade, causing razor bumps and irritation, especially when using multi-bladed razors. This exponentially increases ingrown hairs and irritation."
"The primary cause of ingrown hair is hair being trapped beneath the skin's surface," explains Bliss SoHo lead esthetician Nandi Wagner. The best remedy, according to Wagner, is exfoliation: "Exfoliation rids the skin of dry and dead skin cells and allows the hair to break through the surface." Wagner suggests using the peeling pads because they are "phenomenal at keeping ingrown hair at bay, as they contain salicylic and glycolic acid to exfoliate, and green tea extract and oat extract to soothe and calm the skin. Use no less than 24 hours post-hair removal to prevent irritation."
Final remarks
In order to conclude this blog post, I would say whether you ultimately decide to go with shaving or trimming, make it a fair compromise so that you feel contented and happy with both these methods.