Shaving vs trimming: what's the difference?
In this blog post, I will discuss the major differences between shaving and trimming. I will compare and contrast the advantages and disadvantages of shaving and trimming your hair on different body parts.
Shaving vs trimming: what's the difference?
Shaving is the removal of hair with a razor. Trimming your hair is a process of cutting split ends from your hair. Split ends are the damaged part of the hair.
History of shaving hair:
The Ancient Greeks shaved their beards only in times of mourning. Romans grew their beards while in mourning. The Egyptian priests practiced shaving for personal hygiene.
Alexander the Great promoted the shaving of hair. He believed it looked tidier. People of some Native American tribes shaved all body hair.
Historically, working-class men have often shaved off their heads. Mexican working-class men shaved their heads in Mongolian style. They shaved off their entire head except for a tuft of hair at the nape of their necks.
Mexican working-class men in American cities also wore the rat tail, a crewcut on the top of the head, and a tuft at the nape of their necks. African-American men often wore their hair with shaved sections of complex patterns in between.
Historically, the authorities punished and humiliated a criminal by shaving his/her head publicly. Head shaving was also considered necessary to show respect and submission to authority. In modern history, head shaving is regarded as a charitable act to raise funds for and donate natural hair wigs to children and adults facing hair loss due to cancer treatments like chemotherapy.
Zichron Menachem is an Israeli non-profit organization for hair donation from shaven heads, founded in 1990. Locks of Love is an American non-profit hair donation organization founded in 1997. They accept hair from shaven heads and make them into free wigs for cancer patients.
History of trimming hair:
Between the fifteenth and sixteenth centuries, European men wore their hair trimmed no longer than shoulder length. Shorter hair was also common in the mid-eighteenth century. Short hair for men was a product of the Neoclassical movement.
In the early 1870s, Japanese men began trimming their hair into styles known as "random cropping". During the First World War, women around the globe started to trim their hair short because they were easier to manage.
In the 1920s, the best-known short haircut was the bob. It became popular in 1915 when a famous dancer Irene Castle cut her hair short. In the 1920s, bobbed hair also became common among Japanese women, mainly actresses and "cut-hair girls" because they followed Western shortly trimmed haircuts.
By the end of 1924, twenty-one thousand barbershops in the United States did "a rushing business with bobbing". Josephine Baker popularized the shortest of the bobs called the Eton crop.
During the 1930s, Western men began to trim their hair short in ways popularized by movie stars Douglas Fairbanks and Rudolph Valentino. Men trimmed their hair short and parted either on the side or in the middle. Men trimmed their hair short in order to mimic the military crewcut at the beginning of the Second World War.
In the 1960s, women began to trim their hair in short modern cuts such as the pixie cut. During the 1980s, people trimmed their hair very short and adopted punk haircuts.
Should I shave my head to make my hair grow back healthier?
The exact response from Nicole Rogers, a dermatologist and hair-transplant surgeon in Metairie, Louisiana, was "NO! Don't do it!" Also, Neil Sadick, a New York City-based dermatologist, tells Allure: "This is a myth."
However, "[a shaved head] will not affect the hair shaft or growth cycle," Neil Sadick says. Hair grows from within. "It's the makeup of your body and cells that decide the quality of your hair," explains Lucinda Ellery, a hair loss specialist with studios in Los Angeles and New York City. "It can be affected emotionally through stress and anxiety and from lack of the correct nutrients within the body, but shaving [off your hair] won't make it come back better or stronger."
Rogers says. "When your new hair grows in, it will look just as unhealthy if you treat it the same way you treat your existing hair," she adds. "This isn't a situation where one solution fits all," Ellery says. "As yet, nobody has developed a pill that will guarantee amazing and beautiful hair — if they had, they'd be richer than Bill Gates!"
How often should I trim my hair?
"If you have generally healthy hair that isn't damaged and you're keeping it mid-length to long, you need to cut it less," Richard Collins says. "I recommend only three to four times yearly to dust the ends and touch up layers."
"When you like to have your hair longer than your shoulders, layered or not, and it's been longer than three months, your shape has completely grown out, and you're ready for a new one," says Tanya Abriol.
"If your hair is more prone to split ends or you have a lot of chemical treatments done, trimming every eight weeks will help keep your hair healthy," add Creighton Bowman, Collins agrees.
"Ideally, Lupita Nyong'o's hairstylist, Vernon François, explains, "I would recommend 6-12 weeks for anyone with wavy or curly hair, while coil-y, tight curls and kinky patterns could wait as long as two months for a trim. If your hair is colored or heat-damaged, I would advise checking if it needs cutting every time it is colored to avoid over-processing the ends."
"Textured hair tends to be quite dry and crave moisture naturally," François adds. As such, he recommends 12 weeks between cuts but stresses the importance of time between washes: "The best number of days will vary from person to person, but every two to three days might be good for wavy hair; every three to seven days good for curly hair; and every seven days or possibly longer for coil-y and kinky hair."
"Two key factors when wondering [if it's] time for a cut are as basic as this: 1) Can you no longer achieve the desired styles? And 2) are the ends of your hair visibly damaged?" Norton says.
Does a shaven head affect your level of confidence?
Tati Gabrielle shaved her hair in April 2019. Tati explained she was feeling inspired to make a change. "I cut it between seasons so that it will be short for most of season two," she said. "It was also marking Prudence's character arc and what she was going through. This Samson idea: When you shave your head, it releases many things. It's also a stripping of your identity in a way."
"I was super gung ho about it at first," she said. "I was the one who suggested the idea, and then I freaked out the day I went to get it cut — 15 minutes before my appointment. I was like, 'What if it doesn't look right? What if I have a weirdly shaped head? I'm just going to look strange!' It was really scary, but once it was cut, it felt really liberating, and I had nothing to hide behind. It forced me to reconcile with my beauty and learn to appreciate myself a bit more and how I looked without having hair. It was a transformative experience."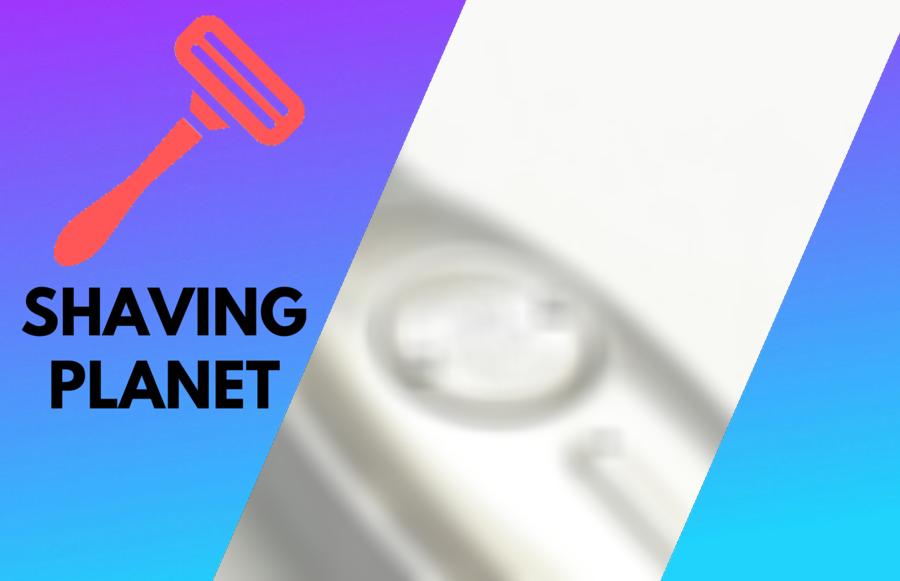 What is the right time to trim my hair?
"Trimming your hair is important because whether you cut two centimeters or two inches, keeping the style you like requires regular maintenance," Dizon says. "When a professional trims the hair, we're still checking the entire shape and ensuring that the style works with your lifestyle."
"For example, your hair tends to grow faster in the summer months when, maybe, more layers are needed to add style around the face," she explains. "Or if your hair seems dry or unshapely, we can help maintain the style [after the texture changes from too much] heat styling."
"Getting your hair cut to keep your hair healthy should be just as important as keeping your skin looking great!" she says. "Waiting longer can result in split ends, which means it's harder [for your hair to grow] because your hair is breaking or splitting from the bottom up."
"If you're waiting for split ends, it's a sure sign that you've waited a little too long in between haircuts," she says. "[Probably months], and not the recommended six to eight weeks maintenance period."
How to get a comfortable, healthy, and hygienic shave?
15 min after wakeup: Never shave as soon as you wake up first thing in the morning. Always wait for at least fifteen minutes, walk a few steps, or do a few stretches first. Your blood circulation and flow are reduced during sleep and after you wake up.
A hot bath opens your pores and is helpful in shaving. You must soak only for two or three minutes. Never soak for more than ten minutes. The steam from a warm shower is also equally helpful in softening your pores.
Exfoliation is very helpful in unclogging your pores. It removes dirt, dust, grime, oil, and sebum from your skin. It removes your dead skin, which will clog your razor and lead to an uncomfortable and uneven shave.
It is better to shave in the direction of hair growth. Shaving against the grain can break the skin's surface and cause irritations, itching, inflammation, and infections. Long gentle strokes are necessary to avoid burns, cuts, nicks, and scrapes.
Is trimming the only way to maintain healthy hair and keep the ends fresh?
"If you want healthy hair, there are no shortcuts," explains Sam Divine, co-founder of L.A.'s Society Salon. "For women growing out their hair, this sounds like a big contradiction to their ultimate end goal. I get that; however, it's important to understand what happens when your hair becomes unhealthy and the ends begin to split."
"A run usually tears all the way up the leg until it hits the reinforcement of the cross stitching, and then it stops," she describes. "Similarly, the split ends will continue to split past the initial damage until they hit some truly healthy hair and then break." She notes that this damage is why we always hear women say, My hair never grows!
"It is growing," she clarifies, "so if you're trying to grow your hair out to no avail, it is breaking faster than it can grow, and you need more frequent dustings." Even though staying off a trip to the salon seems like the low-maintenance approach, you need to be even more proactive about your hair's health. As Divine said, "The best way to extend the time between cuts should be more of a lifestyle approach than an afterthought."
"The length of time that your stylist recommends between cuts is not arbitrary," warns Divine. "It is carefully calculated based on your unique hair texture and porosity, the color and style you choose to wear it in, and your daily maintenance routine." She reminds us that many elements contribute to the time frame and, for this reason, advises consulting with your stylist when trying to extend the period.
"As much as you may not want to cut your hair, the only way to maintain healthy hair is to keep the ends fresh and trim it. The best tip I can give you is to take exceptional care of your hair and keep in mind that even with all the precautions, you should not extend the length between haircuts too long," advises DiVine.
How to get smooth and soft skin after shaving?
"Exfoliating your legs before razor use will remove the dead skin cells, allowing easier gliding and better hair removal, which will also dramatically decrease razor bumps and ingrown hairs," says Marnie Nussbaum, MD, New York City-based dermatologist. Her go-to product: Peter Thomas Roth Buffing Beads Body Wash [Note: product discontinued]. "It gently moisturizes and cleanses while shedding the dead skin cells," she says.
"Never, ever skip moisturizing the skin after a shave," urges Nussbaum. "Toners can alleviate redness and irritation and provide hydration," explains New York City-based dermatologist Dendy Engelman. Engelman suggests trying cream which "contains sea fennel and flaxseed extracts to help reinforce the integrity of the skin's moisture barrier while the probiotic complex helps optimize the skin's microflora to help strengthen defense against possible infections," she explains.
"Dry shaving is one of the worst things for the skin as it will cause the blade to tug and pull the skin. Shaving cream or gel allows the razor to evenly glide across the skin without irritation or causing nicks and cuts," explains Nussbaum. "It also helps hydrate and protects the skin."
"Many women shave against the direction of hair growth; however, the blunt end of the hair can grow inward instead of up and out of the epidermis," Nussbaum explains. "Another big mistake is not switching disposable razors often enough," shares Nussbaum. How often should you change it? "More than a week with the same blade will irritate as the blade dulls and begins to tug on the skin, causing razor bumps, scrapes, and irritation," she explains. "Old blades also tend to harbor bacteria, which can cause infection and inflammation. If you feel a tug on your skin, it's time to toss it!"
"Women tend to rush shaving rather than using smooth, even strokes," shares Nussbaum. "They also tend to apply too much pressure, which creates an uneven surface for the blade, causing razor bumps and irritation, especially when using multi-bladed razors. This exponentially increases ingrown hairs and irritation."
"The primary cause of ingrown hair is hair being trapped beneath the skin's surface," explains Bliss SoHo lead esthetician Nandi Wagner. The best remedy, according to Wagner, is exfoliation: "Exfoliation rids the skin of dry and dead skin cells and allows the hair to break through the surface." Wagner suggests using the peeling pads because they are "phenomenal at keeping ingrown hair at bay, as they contain salicylic and glycolic acid to exfoliate, and green tea extract and oat extract to soothe and calm the skin. Use no less than 24 hours post-hair removal to prevent irritation."
Final remarks
To conclude this blog post, I would say whether you decide to go with shaving or trimming, make it a fair compromise so that you feel contented and happy with both these methods.
Pubic Hair Trimming and Hygiene
One of the vital reasons many men opt to trim their pubic hair is the role it plays in promoting hygiene. By reducing the level of pubic hair, we lessen the accumulation of bacteria that often leads to unpleasant odors.
Trimming is a practical way to maintain cleanliness in the pubic area, thus contributing to overall personal hygiene.
• Alleviating Discomfort
Discomfort resulting from long pubic hair is a common issue men face. Overly long hair can tangle or pull, causing unexpected pain or discomfort. The act of trimming aids in averting such situations and results in a more comfortable experience overall.
• Appealing Aesthetics
Trimming pubic hair also accounts for the aesthetic appeal it brings. Men often find the look of well-groomed genitals appealing, which can boost self-esteem and confidence.
• Trimming vs. Shaving: Safety Considerations
In deciding between shaving and trimming, safety considerations are imperative. Trimming is generally regarded as safer than shaving; it significantly reduces the risk of experiencing nicks and cuts. Shaving may result in a smooth finish, but the risk of skin irritation becomes prominent, particularly for those with sensitive skin.
• The Choice between Trimming and Shaving
The choice between trimming and shaving should ideally lie on personal preference, comfort, and the level of maintenance one is willing to undertake.
Trimming is relatively less tasking, requiring only occasional touch-ups once a suitable length is reached. Shaving, on the other hand, results in a smooth and hairless finish and needs more effort and maintenance.
• The Risk of Skin Irritation
Shaving often leads to skin irritations like razor burns and ingrown hairs. These can be itchy and uncomfortable, especially for individuals with sensitive skin types. Skin health should feature high in your consideration when deciding your grooming regimen.
• Achieving the Right Length
When trimming pubic hair, achieving a suitable length is critical. The length typically varies between an inch. This length offers a neat appearance while maintaining a natural look, marking a solid balance between hygiene and aesthetics.
• Using an Electric Trimmer with a Guard
To ensure a safe and even trim, I highly recommend using an electric trimmer fitted with a guard. This tool allows for a clean and even trim, mitigating the risk of cuts and nicks. The guards come in different sizes, enabling you to choose a length that suits you best.
• Steps to Trimming Pubic Hair
Rushing through a trimming session might lead to uneven results. Patient and regular attention is key to maintaining an orderly and neat outcome. After trimming, rinsing off loose hairs and applying a soothing moisturizer can prevent dryness or irritation from developing.
For more insights on hair grooming, consider visiting a reputable site like Harvard Health. It offers a wealth of useful guides and tips on maintaining healthy habits.
• Personal Preferences and Deciding Factors
In the end, the decision between trimming and shaving should be primarily guided by your personal preference, skin sensitivity, and grooming objectives. Choose an option that makes you feel comfortable and confident. This act of grooming is not only about hygiene and aesthetics but also about how it makes you feel about yourself.
Remember, both trimming and shaving have their advantages and disadvantages. Weigh them against your lifestyle, tolerance for discomfort, and time availability to make an informed choice. Our bodies, our priorities, and our preferences are unique, and thus, our approach to grooming should be too.
– Understanding Your Face Shape for Optimal Beard Styling
Choosing the right beard style requires a nuanced understanding of your personal facial features. I highly recommend visiting Braun's Face Shapes page. It serves as a wonderful source of inspiration, helping you select a style best suited to accentuate your distinct facial characteristics.
Braun's Face Shapes page provides a detailed guide on various face shapes, such as oval, square, or round, and the beard styles that match them. This way, every time you trim, you'll achieve a look tailored to your individual features, enhancing your overall appearance.
Braun shavers like the Series 9 can assist you in achieving a smooth and polished look that rivals professional barbershop finishes.
– Achieving a Smooth Look with Braun Series 9 Shavers
The Braun Series 9 Shavers are highly potent devices that deliver impressive results, ensuring a smooth and polished appearance.
Designed ergonomically and packed with advanced features, these high-performance shavers give close and efficient shaves. They're reliable and capable, ensuring you'll always put your best face forward.
– Proper Beard Maintenance and Trimming
Don't underestimate the importance of proper beard maintenance and trimming. Never let your beard get out of control. A neat beard not only looks good but also saves you from itchiness and irritable skin.
For precise trimming, consider Braun's dedicated Beard Trimmers. These intuitive devices ensure accurate trimming for a neat finish, making them a worthwhile addition to your grooming routine.
– Trimming Before Shaving for a Smoother Result
If you haven't shaved for a while, it's recommended to trim your beard before introducing your face to a shaver. Trimmed beards are easier to handle and result in a smoother shave.
A pro tip: pair up your Braun Beard Trimmer with your Braun Series 9 Shaver for the ultimate grooming experience. The combination triumphs over rugged beards, paving the way for a suave, clean-shaven look.
– Essential Post-Shaving Steps
Cleanliness plays an important role in beard grooming. After shaving or trimming, always clean the shaved area with warm water to rid your skin of loose hairs and potential irritants – this will help avoid skin irritation and outbreaks.
While there's plenty to master about beard care and grooming, visit the American Academy of Dermatology's grooming tips page for more detailed guidance and helpful reminders on easy yet effective grooming practices.
– In Summary: Your Path to an Expertly Stylized Beard
Choosing the right beard style for your face, properly maintaining and trimming your beard, and ensuring a clean and tidy finish are the hallmarks of excellent grooming. By utilizing tools like the Braun's Face Shapes page, the Braun Series 9 shaver, and dedicated Beard Trimmers, you're better equipped to keep your beard looking its best.
Remember, a well-tended beard can drastically improve your look and boost your confidence. So go ahead and indulge in some self-care with these well-proven techniques and tools.
Trimming: A Primer on Style, Safety, and Convenience
Trimming is a straightforward approach to managing hair across the body, involving the use of a specialized set of tools known as trimmers, often equipped with comb attachments. Trimmers, depending on their design and capabilities, can deliver a variety of hair lengths and styles.
Trimmers serve as a precise tool, giving you the control to tailor your look according to your desired taste. By simply adjusting the comb attachment, the cutting length can be altered, enabling the creation of diverse styles.
• Advantages of Trimming
Trimming as a grooming practice comes with an array of benefits. First and foremost, it ensures safety. Trimmers are designed to reduce skin contact, thus minimizing the risk of cuts, nicks, or skin irritations. Compared to other grooming methods, such as shaving, trimming poses less threat to skin health.
Next up in the benefits is convenience. The portability feature of most trimmers means you can carry them around anywhere, and they require no additional utilities such as water or shaving foam. A rechargeable trimmer can be an essential companion on travels, business trips, or simply at home for quick touch-ups.
Furthermore, trimming provides the ability to maintain familiarity with one's appearance. This means you will still recognize yourself in the mirror after a trimming session, as it doesn't drastically change your look.
Finally, trimming opens the doorway to experiment with different styles. Whether it's shaping your beard or maintaining an appealing sideburn, trimmers offer numerous possibilities to portray your unique personality.
• Understanding Shaving: A Route to Neatness and Sharpness
Shaving, on the other hand, is a grooming technique that offers a complete removal of hair. It leaves the skin smooth and sharp, providing a neat look that many desire. Shaving can be used to achieve different styling aesthetics, especially when combined with a good shaving cream or foam for a clean-cut finish.
• Shaving for Healthy Skin
Shaving transcends the realm of aesthetics and styles. It can contribute significantly to skin health as well. By getting rid of hair, it reduces the accumulation of dirt and impurities.
These unwanted substances can interfere with skin breathing, causing clogged pores and potential skin problems. Regular shaving can thus maintain the cleanliness of your face and promote healthier skin. However, like everything, shaving has its own caveats.
• Precautions in Shaving
Some potential risks accompany the act of shaving. The razor blade can sometimes lead to cuts and bumps on the skin. These tiny injuries, while not often severe, can be painful and inconvenient.
Also, razor blades need to be changed regularly. An old or dull blade can lead to a poor shaving experience, resulting in uneven cuts and potentially causing ingrown hairs.
Lastly, shaving against the grain can lead to irritation or razor burn. Therefore, it's essential to be cautious to avoid these negative experiences.
• Practical Shaving Tips
In order to counteract potential shaving issues, here are some expert tips:
Shave with the grain: This reduces the likelihood of cuts, bumps, and skin irritations.
Exfoliate Regularly: Regular exfoliation helps to remove dead skin cells and impurities from your face, reducing the chance of razor bumps and helping you get a smoother shave.
Keep your razor blades sharp: A sharp blade reduces the chance of cuts and ensures an even, clean shave.
Use shaving cream or foam: This aids in softening the hair, providing a smoother shaving process.
These tips can be found in more on Harvard's Health Blog, a reliable source for comprehensive health and grooming advice.
• The Choice Between Trimming and Shaving
Choosing between trimming and shaving depends primarily on personal preferences and individual needs. Some may prefer the smooth and clean appearance offered by shaving, while others may prefer the style versatility and gentleness of trimmers.
In essence, the choice is a personal one. What matters is that you feel comfortable and confident in your own skin. Ultimately, both trimming and shaving serve as tools to enhance our grooming practices and portray our unique identities.
• Hair Removal: Methods and Tools
– Considering Alternatives: Hair Removal Creams and Waxing
Hair removal is personal, and the method used largely depends on individual preference. Traditional methods, such as shaving and trimming, are common for their simplicity and accessibility. However, hair removal creams and waxing constitute significant alternatives.
Hair removal creams are relatively simple to use and offer a painless method to remove hair rapidly. Waxing, a semi-permanent hair removal technique, on the other hand, can remove hair from the root and ensure the skin stays smooth for a longer period of time.
Both these methods, while having their advantages, need careful use to avoid skin irritations.
– Precision Grooming with Scissor Trimming
Precise shaping and grooming can be achieved with scissor trimming. This method is especially recommended for regions that need extra care, such as eyebrows or the bikini area. Using small, sharp scissors can effectively remove unnecessary hair and shape the rest to achieve a clean, groomed look.
– Shaving: A Closer Finish
When it comes to achieving a closer and smoother finish, shaving proves itself effective. With new, modern razors that come with multiple blades, shaving can effectively remove hair close to the skin's surface. However, it's known to sometimes cause skin irritations.
– Frequency: It's a Personal Choice
The frequency of hair removal may vary from person to person, depending on the rate of hair growth and personal convenience. Some might prefer weekly shaving or trimming routines, while others may opt for monthly waxing sessions. To maintain skin health, it's recommended to not overdo any method of hair removal.
– Aftercare: A Must to Maintain Healthy Skin
Proper aftercare of skin after any form of hair removal is highly important. These include moisturizing and exfoliating, which help maintain the health of the skin and prevent any irritation. Mayo Clinic provides some insights into the kind of products one can use for the aftercare routine.
– Razors and Trimmers: Choose What Works For You
The market is flooded with different types of razors and trimmers, each with its unique feature. Multiple-blade razors provide a closer shave, while electric razors may offer convenience and ease of use. Trimers, on the other hand, are suitable for those preferring longer hair and more control over shaping and grooming.
Before making a choice, it's crucial to understand the pros and cons associated with each type. One's personal convenience, budget, and skin type should be the determining factors. For instance, those with sensitive skin might prefer razors with a moisturizing strip.
Alternatively, if you prefer a clean shave, a razor with multiple blades or an electric shaver might be beneficial.
A careful examination of personal preferences and requirements is essential when searching for the perfect hair removal method. Remember, what works for others might not necessarily work for you. It's important to experiment and find the right solution that suits your skin and lifestyle.
Benefits of Trimming
Trimming is usually recommended for individuals looking to avoid cuts and bumps common with other hair removal methods. This method involves using an electric or manual trimmer to cut back hair to a short length.
Unlike waxing or shaving, this method ensures you don't have to worry about nicks, cuts, or razor burns that often result from improper use of razors or waxes. From my personal experience, I recommend this route for those who prefer a 'natural' but neat look.
• Trimming for Sensitive Areas
The groin is a particularly sensitive area; trimming it can be your best bet to minimize any pain or discomfort. Shaving the groin area often results in painful cuts, burns, and itches once the hair starts growing back – issues you won't fear much when trimming.
With the right trimmer, you'll be able to enjoy a neat look without having to endure any discomfort.
• Advantages of Trimming for Sensitive Skin
If you have a sensitive skin type likely to get irritated easily, trimming may be your go-to option. This hair removal method significantly reduces the possibility of razor burn and itchiness as the hair starts growing back.
Additionally, trimming doesn't involve anything scraping against your skin that could result in redness or itchiness.
• Shaving for a Hairless Look
For those who prefer a completely hairless look, shaving is the recommended route. It gives your skin a smooth feel and looks with no traces of hair. However, it requires caution in its execution to avoid cuts and bumps.
Ensure you use a high-quality razor, pre-shave oils, foams, or gels to offer protection and slickness for a safe, comfortable, and close shave.
• Shaving for Hygiene
Shaving doesn't only offer a hairless aesthetic. Completely removing hair in the groin area can have hygiene benefits too. It helps prevent body odor and bacterial infections – issues commonly associated with excessive perspiration and bacteria trapped in pubic hair.
• Factors to Consider for Hair Removal
When deciding on hair removal methods, there are several factors you'll want to consider. Skin concerns top the list. If you have sensitive or easily irritated skin, options like trimming would be most suitable.
Secondly, your desired appearance should guide your choice. Shaving will offer a completely hairless finish, while trimming leaves behind neatly cut hair.
Other factors of consideration include safety and time. Waxing and shaving, for example, require a lot of caution to avoid cuts and bumps. Grooming time is another aspect of trimming, and shaving is a quicker method compared to waxing.
One valuable resource you might want to look at is an article on hair removal methods by the American Academy of Dermatology Association which offers tips and guidance on the topic.
• Grooming as a Personal Choice
At the end of the day, grooming is a personal choice. It's about finding out what works best for you based on your grooming goals, skin type, and lifestyle.
Whether shaving, trimming, or waxing, it's essential to try out different methods till you land what suits you best. Based on my experiences, flexibility, and patience in trying various methods ultimately lead you to the ideal grooming method for your needs.
– Understanding Shaving and Trimming
When we talk about shaving, we generally refer to the process of removing hair completely from the skin's surface. It's a practice as old as time, with evidence dating back to Ancient Egypt and Ancient Greece.
Both cultures used shaving not only for personal hygiene but also practiced it during mourning periods. A smooth shave leaves the skin feeling smooth, clear, and clean.
If you want a complete transformation, you might consider shaving your head. It is an impactful and transformative experience. Not to worry, doing so doesn't affect your hair shaft or growth cycle.
Indeed, hair growth is determined by your body's cells and other internal factors. Shaving simply gives you a fresh slate by taking away all visible hair.
– The Art of Shaving
Shaving can be a ritualistic process, but it's crucial to remember that proper techniques result in a comfortable shave. For example, I recommend waiting for about 15 minutes after waking up before starting your shave. This time allows any puffiness in your face to recede, ensuring an even shave.
More importantly, always shave in the direction of hair growth. This practice reduces the chances of irritation and the dreaded razor bumps. Being gentle and using smooth, even strokes are key, as excessive pressure can also cause irritation.
A crucial step that many overlook is the need to exfoliate before shaving. Exfoliation removes dead skin cells, reducing the chances of ingrown hairs by allowing the hair to break through the skin's surface. One trusted source for best tips on shaving is the American Academy of Dermatology's website.
– A Good Shave Requires Good Tools
Regularly changing your disposable razor blades is also essential in maintaining a hygienic shave. Regular change avoids dull blades and potential bacterial contamination. Furthermore, always remember to moisturize and apply a shaving cream or gel. These products hydrate your skin, keeping it supple and protecting it against irritation.
– Understanding Hair Trimming: The Historic Path to Grooming
While shaving eradicates all hair, trimming is a more forgiving process that involves cutting a smaller bit of the hair without fully removing it, the length usually being less than 1 centimeter.
The practice of trimming was notably prevalent in European men during the fifteenth and sixteenth centuries. By the mid-eighteenth century, shorter hair was fashionable, prompting many men to trim their tresses.
– Maintaining Your Trim
Going for a regular trim depends on several factors. Your hair texture, lifestyle, or the existence of split ends and other hair damage play a role in deciding the frequency of your trims.
Trimming your hair is a vital aspect of maintaining your chosen style and stopping the spread of split ends. Regular trims make your hair look healthier by reducing the appearance of frayed, split ends.
– The Personal Decision of Shaving and Trimming
Choosing between shaving and trimming is an intensely personal decision. It's important to feel content and satisfied with the results. So, take your time, consider the best option for you, and embrace the grooming style that compliments you the most.
Shaving and Trimming: A Comprehensive Guide
• The Benefits and Drawbacks of Shaving
Shaving is known for delivering a great level of smoothness to the skin. However, it also opens up the potential for annoying skin irritations and razor burns. Shaving requires a delicate balance between the desire for smooth skin and the need to avoid skin damage.
I recommend taking necessary precautions, such as using shaving creams that contain skin soothers like aloe or using a fresh, clean razor every time to reduce the chances of skin irritation.
• Understanding the Different Types of Razors
For those who choose to shave, there are several types of razors available. Disposable razors are the most common, but safety razors provide a closer shave.
Electric razors are popular among those who prioritize convenience and speed over a super-close shave. Identifying your personal needs and preferences is key to selecting the right razor. Here's a comprehensive resource from Grove.co on different types of razors.
• Trimmers: Manual vs Electric
Trimmers are a great option for those who prefer a rugged appearance. Manual trimmers offer precision, while electric trimmers are known for their quick and convenient use. However, accidental nicks and over-trimming are common mishaps with trimmers. I advise taking your time when trimming to avoid such accidents.
• Risks Associated with Shaving and Trimming
Shaving and trimming, like any grooming activity, come with their own set of risks. The most obvious is the potential for cuts and nicks, particularly for beginners. Additionally, too much hair could be accidentally trimmed when not paid close attention.
• Shaving and Trimming Techniques
Mastering the right technique can minimize potential harm. Holding the razor or trimmer at the correct angle and learning to glide it smoothly over the skin can make all the difference. It's important to remember to take it slow and steady.
• Hygiene and Cleaning of Razors and Trimmers
Proper hygiene cannot be underestimated when using razors or trimmers. Regular replacements of blades and cleaning of trimmers are imperative to prevent potential bacterial growth. After each usage, clean your device thoroughly and store it in a clean, dry place.
• Alternative Methods of Hair Removal
Hair removal isn't limited to shaving and trimming. Alternative methods, such as waxing and laser hair removal, offer longer-term solutions. While these methods tend to be more painful and expensive, their results tend to last much longer, making them a viable option for many.
• Psychological and Emotional Effects of Shaving
Shaving or trimming can have a profound effect on an individual's self-esteem and body image. It's important to remember that one's decision to shave, trim, or use another hair removal method is a personal one and should be respected as such.
• Cultural and Societal Factors Influence Shaving and Trimming
Cultural norms and societal beauty standards play a huge role in our grooming decisions. While societal beauty standards suggest that smooth, hairless skin is desirable, personal preferences vary greatly, and what makes you feel good about yourself is what matters most.
• Incorporating Shaving and Trimming into Your Grooming Routine
Shaving can be made more effective and enjoyable by incorporating it into a wider grooming routine. This can range from using shaving creams or oils before shaving to applying aftershave or other skin care products afterward. Meanwhile, using styling/trimming gels or holding sprays post-trimming helps maintain the look.
• Achieving a Smooth Shave or an Even Trim
For a closer shave, I suggest exfoliating your skin before you start shaving. This removes dead skin cells and enables the razor to glide smoothly.
For an even trim, using a comb to guide your trimmer can be a game-changer. It's not only about the tools you use but also the method you choose to ensure a smooth shave or an even trim.
In this expansive world of grooming, shaving, and trimming are two of the most common methods. Understanding your individual needs, keeping a hygienic routine, and choosing your tools wisely are the first steps toward an impeccable grooming experience.
History of Hair Removal Techniques Across Cultures
In ancient cultures, hair removal often served a functional or ritualistic purpose.
The Egyptians, for instance, were pioneers in the practice of hair removal, viewing it as an aspect of cleanliness and purity. They utilized methods such as sugaring, which involved applying a mixture of sugar and lemon juice to the skin and then removing the hair with a strip of cloth.
<!– In the Native American culture, hair removal was also popular. Elders trained the young in the use of sharp shells and the techniques needed to remove hair from the face and body.
This practice was not seen as merely cosmetic but rather a necessity in a material world where the removal of body hair was associated with cleanliness.
However, the Greeks and Romans approached hair removal more as a social status sign. Wealthy women and men would regularly remove or trim body hair to signify their high society place.
Their preferred hair removal methods included pumice stones, razors made from flint, and a strange concoction involving vinegar and bat blood.
The Middle Ages saw Europeans adopt a trend of removing facial hair, especially eyebrows, to give the forehead a larger appearance, per the aesthetic values of that time.
By the time we entered the 20th century, hair removal was no longer restricted to certain classes or cultures but had become a worldwide phenomenon, primarily driven by fashion and personal preference.
• Effect of Shaving on Different Skin Types
Shaving impacts different skin types in many ways.
For normal skin types, shaving can serve as a form of exfoliation, removing dead skin cells from the skin's surface. However, for sensitive skin types, shaving might lead to irritation, redness, and razor burns.
Oily skin types can often handle shaving well, although they must be careful to use oil-free shaving creams. Conversely, individuals with dry skin might experience flakiness and dry patches after shaving.
• Potential Risks and Complications of Shaving and Trimming
Shaving and trimming come with their own set of potential risks and complications. The most common include nicks, cuts, and razor burns. These irritations can become infected if not properly cared for, leading to more severe conditions like folliculitis.
In some cases, regular shaving can also lead to ingrown hairs, a painful condition where the hair curls back into the skin. Those with coarse or curly hair are particularly susceptible to this.
• Comparison of the Cost of Shaving and Trimming Methods
The cost associated with hair removal varies greatly depending on the chosen method.
Disposable razors or cheap electric trimmers represent the most budget-friendly options. However, they might not offer the closest shave, and blades would need frequent replacements, which can add up over time.
Investing in a higher-quality razor or electric trimmer that lasts longer can offer a better shave or trim. These often have an upfront cost that is higher but save you money in the long run.
Professional hair removal services, like waxing or laser hair removal, offer the longest-lasting results but come with higher costs.
• Expert Opinions on the Best Techniques for Shaving and Trimming Different Body Parts
Experts suggest that understanding the hair growth pattern is crucial when shaving or trimming any body part. Always shave in the direction of hair growth.
When shaving facial hair, I recommend first wetting the skin with warm water because it softens the hair and opens up the pores, facilitating a closer and less irritating shave.
For areas with thicker hair, like the legs or underarms, using a quality hair conditioner before shaving can soften the hair and reduce razor drag. Also, remember to cleanse the area before shaving to prevent any bacterial infections.
As a link to a non-commercial site, the American Academy of Dermatology website provides helpful information on various skincare topics, including effective shaving techniques.
With these guidelines, I hope you find the shaving or trimming technique that best suits your skin type, hair type, and personal preference.