How to Use Aftershave: 7 easy steps
Hairs aren't the only thing that is removed when men shave their faces. Every time we shave a thin layer of skin is removed along with the hairs which are why men use aftershave to prevent skin irritation and prevent infections. Aftershave products come in various forms and a variety of scents. But no matter which type of aftershave you have the application process is going to be similar for each one.
So how do you use aftershave properly after you finish shaving?
You can use aftershave in a few simple steps:
Step 1. Clean your face thoroughly with water
Step 2. Dry your face
Step 3. Apply skin moisturizer
Step 4. Pour a few drops of aftershave on your hand
Step 5. Rub the aftershave between both palms
Step 6. Allow the excess aftershave to evaporate
Step 7. Gently massage the aftershave on your face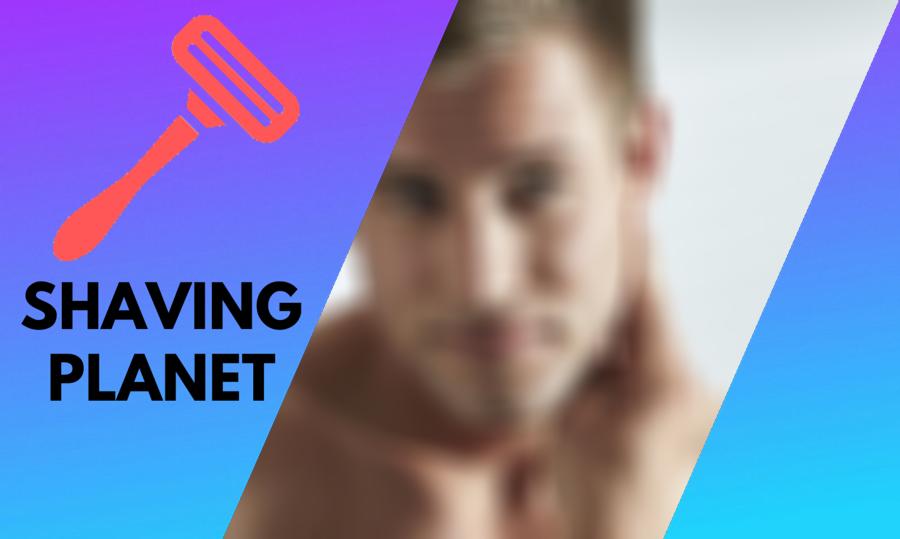 One thing you might have noticed from the above-mentioned steps is that you can't simply rub some aftershave on your face directly after you finish shaving. If you want to achieve the true benefits of aftershave, spending a few minutes prepping your face is going to help you in achieving your goal. And in this article, we are going to tell you exactly how you can properly use aftershave and many more important things about aftershave.
How to use aftershave in 7 easy steps
Step 1. Cleaning your face:
Cleaning your face is very important before applying aftershave. When we shave, pieces of hair and skin get caught onto the skin along with the shaving cream on your face. If you apply aftershave directly after shaving without rinsing and cleaning your face, you will end up rubbing all these particles along with the aftershave on to your face. it is therefore important for you to do all the rinsing and washing beforehand since you are not supposed to wash away the aftershave after rubbing it. To properly clean your face after a shave, you should do the following things:
Splash warm water on your face to rinse away any leftover shaving cream and other particles from your face. Repeat the same process for your neck as well and rinse it thoroughly until you are sure there is no soap or cream left.
Splash cool water on your face: After you have washed away all the shaving cream and leftover particles with warm water, it is time to splash cool water on your face. You might have heard that warm water opens up pores of your skin, well cool water is going to do the exact opposite as it closes the pores of your skin returning them to a normal state. Closing the pores is also going to prevent the ingredients of the aftershave from entering your skin.
Make sure that you don't scrub your face too hard while cleaning it because freshly shaved skin is sensitive and it needs time to heal itself. Rubbing your face too hard can irritate the skin and cause redness. Be as gentle as possible when cleaning your face after a shave.
Step 2. Drying your face:
For this step, you are simply required to grab a clean towel and pat your face gently with it to soak any excess water from your face. You don't need to wipe your face thoroughly because we just don't want water dripping from the face. Avoid wiping too hard with the towel because a freshly shaved face needs some time to heal itself.
Step 3. Apply skin moisturizer
Skin tends to dry up after shaving because a layer of skin is removed with every shave. Dry skin has tiny cracks in it and if you apply aftershave directly after shaving when the skin is vulnerable and dry, it is going to sting a lot because most aftershave products contain alcohol in them. Alcohol from the aftershave you are about to use can further dry up the skin making it brittle and wrinkly. That is why it is extremely important to moisturize your skin before applying aftershave to your face. Moisturizing is going to restore the normal hydration of your skin and your skin is going to be able to repair itself quickly. You can moisturize your skin using the method explained below:
Use a moisturizing product designed specifically for men to get the best possible moisturizing since these moisturizers are made to be used after a shave and they properly lock moisture inside your skin to prevent dryness. Also, post-shave moisturizers don't interfere with aftershave since they are intended to be used in combination with aftershave products.
Squeeze some moisturizing lotion on your fingers and apply it to the areas of the face that you just shaved. 
Rub the moisturizer until it spreads evenly on your face, and gives the moisturizer a few seconds to get soaked into your skin.
After you are finished moisturizing your face you will feel that your face feels less stiff and your skin becomes elastic. Your skin would get the much-needed moisture that was lost during shaving and due to shaving soaps or creams.
Step 4. Put some aftershave on your hand
Once you have cleaned and moisturized your face after the shave, you can start applying aftershave now. Depending on the type of aftershave you have you may have to pour or spray the product on your hand. Since it is not possible to pour aftershave on both hands at the same time you can use one hand to pour or spray aftershave on the other hand.
If you have a spray based aftershave then you need to spray 2 or 3 times on your palm and if you have a liquid aftershave pour 2 or 3 drops of aftershave on your palm. In case the aftershave you are using is a very thin liquid, you can place your palm on the opening of the aftershave bottle and turn it upside down with your palm still on the opening. This way you can prevent excess aftershave from coming out of the bottle and getting wasted.
Step 5. Rub the aftershave between your palms
Since you have to apply aftershave using both hands and you poured the aftershave, on one hand, you have to get the aftershave on both palms to properly apply it on to your face. And to do that all you have to do is rub your palms together until you have spread the aftershave evenly on both palms. But make sure to do it immediately after pouring the aftershave onto your palm because some aftershave liquids evaporate quickly due to the higher amount of alcohol content.
Also, make sure not to rub the aftershave between your palms for more than a few seconds because aftershave is meant to get absorbed in your skin and if you keep rubbing it between your palms for a long period you won't have sufficient aftershave left as it is going to get absorbed by your hands.
Step 6. Allow some of the aftershave to evaporate
Almost all aftershaves contain alcohol and as we mentioned earlier it is the high alcohol content that causes the stinging sensation you may feel when you apply the aftershave to your face. While alcohol is great for killing bacteria and other germs and preventing skin infection after a shave, you still have to beware of the drying effect aftershave has on the skin. So to prevent the skin from drying and to reduce the stinging sensation caused by aftershave it is best to let the aftershave evaporate for a few seconds to reduce the effect of alcohol on your skin.
Doing this will reduce the amount of alcohol from the aftershave because alcohol tends to evaporate quickly but the other ingredients of the aftershave would stay on your palm to nourish and soothe the skin. Make sure to only let the aftershave evaporate for a few seconds because we don't want all the alcohol to get evaporated and have none left to fight the germs present on our face.
Note: If you have an aftershave product that does not contain alcohol or has very little amount of alcohol, to begin with, you can skip this step. But if you commonly experience dryness after applying aftershave to your face then this step is necessary to reduce the dryness as well as the stinging sensation that is felt after using an aftershave.
Step 7. Massage the aftershave on your face
With aftershave on the palms of both hands, gently rub the aftershave on the part of the face you shaved. Start from the cheek and rub to the jaw on both sides. Then rub the aftershave on your neck region starting from the chin, down to the lower neck. Make sure that all the areas you shaved have been coated with aftershave. After application, you are not expected to wash it off because it helps in skin regeneration and skin protection. But if you have an aftershave that recommends washing it off after a certain amount of time then you should wash it off as recommended.
While you might have seen aftershave ads showing men splashing their face with aftershave liquid it is not ideal or economical to splash aftershave liquid directly on your face. First, the amount of aftershave liquid that would be wasted when splashing it on your face is significant and secondly, splashing all that alcohol on your face can cause your face to feel dry and stiff. But by following the steps explained above you can apply aftershave properly on your face without worrying about skin dryness.
Different types of aftershave
When you think about aftershave the first thing that comes to mind is a fragrant liquid that we commonly call splash. But splash isn't the only kind of aftershave out there. You can find balm and lotion-based aftershaves as well. While they are all meant to soothe and protect your skin after a shave, their ingredients and application are different from one another. Knowing the difference between them is going to help you pick the right type of aftershave for yourself. Some key differences between the three types of aftershaves and their pros and cons are as follows:
● Aftershave Splash
This is the most common type of aftershave and it is also the most widely used. Traditionally, aftershaves came in the form of splash and they used to be alcohol-based. This hasn't changed much. Aftershave splash is also always in liquid form, therefore, giving it the name splash. In the beginning, aftershave splash used to contain high amounts of alcohol, but modern aftershave splashes are available with different levels of alcohol content. Splash aftershaves were introduced by barbers because they used the same shaving tools on a lot of people every day. Equally, the high alcohol content of splash was great for killing germs that might be transferred from the shaving tool on to the person's skin during shaving. Most men use splash aftershave because they like the stinging sensation it produces when applied to the face while others avoid splash because of the same stinging sensation. Either way, the high alcohol content of aftershave splash is very effective against germs and if you want to make sure that you don't accidentally attract any germs to your freshly shaved face, then splash is the perfect option for you.
– Ingredients of aftershave splash:
Alcohol: This is the main ingredient of an aftershave splash and a splash can contain up to 70 percent of alcohol in it. Alcohol is meant to close pores and kill germs from the skin. There are many different types of alcohol that can be used in making a splash aftershave. Some common types of alcohol found in aftershave splash include SD alcohol, Ethanol, Denatured alcohol, Isopropyl alcohol, Methanol, and Ethyl alcohol.
Glycerin: Glycerin is great in attracting and retaining moisture and it is used in aftershave splash to keep the skin hydrated. While alcohol has a drying effect on the skin, glycerin counteracts the dryness caused by alcohol by attracting moisture from the environment to keep the skin moisturized.
Artificial fragrances: Splash aftershaves that have a fragrance contain a combination of various chemicals that give the aftershave a distinct scent. More than 4000 different types of chemicals are used to induce fragrance in splash aftershave and a bottle of splash may contain any of these chemicals. Since every aftershave splash has a distinct fragrance, companies who manufacture them don't mention exactly what chemical or combination of chemicals has been used to produce the fragrance of their product.
Allantoin: This is a common ingredient in many skincare products and the reason it is used in aftershave splash is because of its anti-inflammatory properties. Allantoin also moisturizes the skin and it is known to reduce skin irritation.
– Pros and cons of aftershave splash:
● Pros:
Disinfects the skin: The biggest benefit of using aftershave splash is its antibacterial properties and if you use an aftershave splash with high alcohol content then you should be able to clean all the germs from your skin. Since shaving makes microscopic cracks in your skin, germs might enter your skin through these cracks. But using a splash aftershave reduces the possibility of infection.
Pleasant fragrance:  The reason why people confuse aftershave for cologne is because of the powerful fragrance it gives off when applied to your face. Aftershave splashes are available in a wide range of fragrances that allow you to choose a fragrance based on your preference. 
● Cons:
Can cause skin dryness: The most common complaint users of aftershave splash have is that they leave the skin dry. This is caused by the high levels of alcohol present in splash products. Skin dryness can reduce the ability of the skin to repair itself after a shave. You might also feel that your face is tight which happens because dry skin loses its elasticity.
Hurts when applied to the face: The stinging sensation produced by alcohol when it meets a shaving wound is not something everyone can bear. The pain can last a long time after the aftershave splash is applied to the face and it takes some level of tolerance to get used to alcohol-based aftershave splash.
Causes ingrown hair: Men who use aftershave splashes experience ingrown hairs quite often. This happens because alcohol causes the pores of your skin to get closed and when hair starts to grow back it can't grow above the skin level because the pores are not wide enough to let the hair grow outward. This causes the tip of the hair to start growing inside the skin instead of growing out resulting in ingrown hair.
Not suitable for sensitive skin: Aftershave splashes usually contain chemicals that make them bad for men with sensitive skin. If you have acne or other skin conditions, then using an alcohol-based aftershave splash can make your condition worse.
● Aftershave lotion:
Aftershave lotions make for great skin moisturizers and they are great for men who don't like too much alcohol in their aftershave because aftershave lotions contain lesser amounts of alcohol in them compared to aftershave splash. Aftershave lotions are thicker and this makes it easier to apply. They also don't evaporate quickly. Aftershave lotions are not verily available and they can be hard to find because they are just not popular among men. The reason for their lack of popularity might be that they don't contain as much alcohol, which reduces their ability to fight bacteria. But the low alcohol content of aftershave lotion makes them perfect for men who want some antibacterial properties in their aftershave but also want to keep their skin from getting dry. The application process of aftershave lotions is similar to aftershave splash since they both have a similar consistency.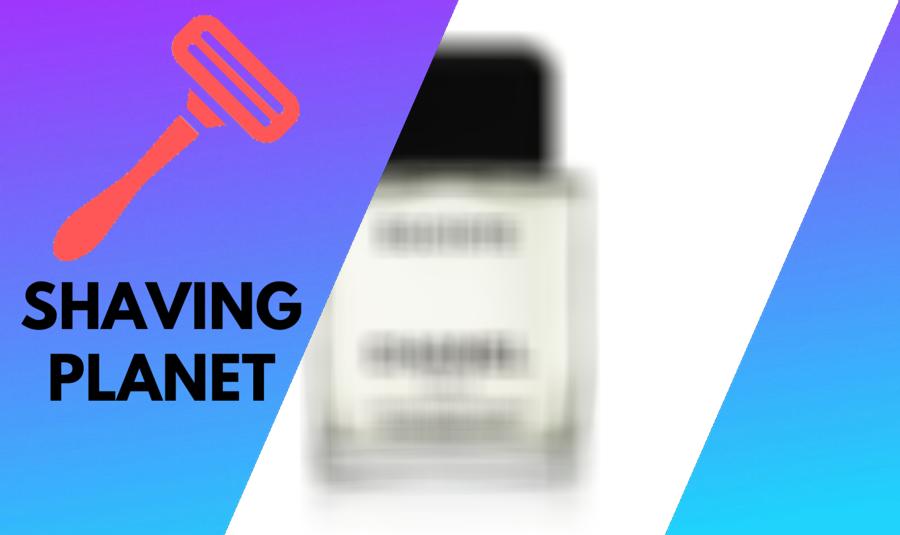 – Ingredients of aftershave lotion:
Glycerin: Glycerin used in aftershave lotions may come from natural sources or can be artificially manufactured. This ingredient is meant to keep the moisture locked inside your skin and prevent loss of moisture from freshly shaved skin.
Aluminum starch: This ingredient gives aftershave lotions a thicker consistency without forming lumps and prevents the lotion from caking up.
Myristyl propionate: Used as a skin conditioner in aftershave lotions, this ingredient makes the skin feel smoother.
Mineral oil: Mineral oils are also meant to lock the moisture inside the layers of skin and help in skin healing.
– Pros and cons of aftershave lotions:
● Pros:
Moisturizes the skin: Since the amount of alcohol in aftershave lotions is not as high as aftershave splashes you don't have to worry about dry skin after a shave. In addition to low alcohol contents, aftershave lotions contain plenty of moisturizing ingredients as well that not only moisturize the skin but also help in retaining the moisture until the skin heals its upper layers.
It also contains some antibacterial properties: although the antibacterial properties of an aftershave lotion are not as high as an aftershave splash, it still has a mild anti-bacterial action which is perfect for men who experience a lot of cuts and nicks while shaving. However,  an aftershave lotion is not ideal for use in a barbershop because a single shaving tool is used on a lot of men and its mild anti-bacterial property is not enough to disinfect such shaving tools.
● Cons:
Not readily available: If you want to buy an aftershave lotion you might have to search a lot harder to find one. Not a lot of companies make aftershave lotions, therefore, there aren't a lot of stores that sell them. You will have an even harder time finding an aftershave lotion that fits your needs and has a fragrance that you prefer.
Slightly painful when applied: While aftershave lotions are not as painful on your skin as aftershave splashes are, they still cause some discomfort and stinging.
● Aftershave balm:
Balm based aftershaves are thick in consistency and they are usually made with natural ingredients which makes them perfect for people who don't like to use chemical-based products. They are known for their mildness and men with sensitive skin like them the most because they contain natural nutrients for the skin. The nourishing properties of aftershave balm make it the most skin-friendly kind of aftershave you can buy. The best part is they contain zero alcohol which means no stinging or skin dryness after putting them on your face.
– Ingredients of aftershave balm:
Carrier oils: Carrier oils are usually extracted from seeds of a plant and they are known for their skin healing abilities. Some common carrier oils used in aftershave balms include coconut oil, castor oil, and jojoba oil, but you can find many other carrier oils in aftershave balms as well.
Aloe Vera: It is a natural antioxidant and it also has anti-inflammatory properties that make aloe vera perfect for fighting redness and razor burns caused by a razor blade.
Allantoin: Also found in aftershave splash this ingredient also helps reduce inflammation and helps in the skin repairing process after shaving.
– Pros and cons of aftershave balms:
● Pros:
Can be used on all skin types: Apart from men with very oily skin, aftershave balms can be used by all skin types including men with sensitive skin thanks to its natural composition and zero alcohol content
No sting: The biggest benefit of aftershave balms is that you won't feel any pain when applying them on your face. This makes the process much more pleasant and you are less likely to skip applying aftershave out of the fear of experiencing pain.
Moisturizes your skin: Natural ingredients especially aloe vera can be extremely effective in retaining and restoring the ideal moisture levels of your skin. Not to mention aftershave balms have a healing effect on your skin something, an alcohol-based aftershave can't achieve.
● Cons:
Not suitable for oily skin: If you already have very oily skin then using an aftershave balm with a high amount of carrier oils can cause your oily skin condition to get worse.
Doesn't absorb quickly: When applying an aftershave balm you might have to wait for some time until all the contents of the aftershave balm are absorbed into your skin. This is because aftershave balm doesn't evaporate and it is quite thick making absorption a little slower. 
Conclusion
Aftershaves come in various forms but the application process for each type is the same. The amount of time the aftershave is going to take to get absorbed into your skin depends on the thickness of the aftershave and its ingredients.  Having read this article, you should be able to use aftershave properly and reap its long-lasting benefits.
The Art of Wearing Fragrances
Fragrances do more than merely make us smell good; they tell a personal story, reflect our unique style, and can significantly boost our confidence. A thoughtfully chosen perfume or aftershave doesn't only make heads turn in our direction but also enhances our personal satisfaction level throughout day 1.
● The Perfect Way to Apply Fragrances
Technique in fragrance application has a considerable impact on how the scent expresses itself. An optimal application method is to spray the fragrance from a distance of about 15 cm from the skin. This strategy creates a mist that diffuses the fragrance uniformly over the skin, enhancing the scent spread.
Many make the mistake of rubbing the fragrance into the skin, thinking it will make the scent last longer. However, this action can interfere with the layered notes of the fragrance. The pressure of rubbing can dissolve the delicate top notes and accelerate the middle and base notes, reducing the perfume's overall longevity.
● Timing and Location of Fragrance Application
The optimum time to apply your fragrance of choice is after a hot shower. The heat of the shower opens up the pores of the skin, allowing the fragrance to absorb better, thereby making it last longer. Remember, the goal here is to allow the fragrance to mix with your skin oils, creating a unique scent that's all your own.
Fragrances react wonderfully with body heat and tend to emanate from the pulse points naturally. Therefore, apply the fragrance to these points places like the wrist, behind the ear, elbow, and knee. This will give you a more alluring aroma as the fragrance lifts during the day due to the body's heat.
But remember, fragrance application is not a case of the more, the merrier. Overdoing the quantity can lead to an overpowering aroma that can be off-putting. When it comes to fragrances, less is undoubtedly more.
● The Dual Purpose of Aftershave
Not only does an aftershave lend a gentle scent, but it also offers skincare benefits. Aftershave acts as a tonic and antiseptic, helping to soothe any nicks and cuts that can occur during shaving. It leaves the skin refreshed and pleasantly fragrant.
● Aftershave Application
Aftershave should ideally be applied to freshly shaved and sensitive areas of the face and neck. Preparing the skin before application is crucial. Wash your face thoroughly with lukewarm water. This cleansing ensures that your skin is primed for aftershave application.
Pour out approximately a teaspoon of the aftershave in your palms. It should then be gently and evenly applied to the face and neck in a downward motion, aiding in the tightening of the skin.
For men, aftershaves can be used liberally to maximize their benefits.
– Luxury Fragrances: Czech & Speake
Czech & Speake are renowned for their luxury fragrances and aftershaves made using pure essential oils and traditional perfumery methods. These are not plain accessories but an extension of your personal style and personality. An investment in such pieces is indeed an investment in oneself.
Whether you are just starting with fragrances or are well-acquainted with them, the key to the best perfume or aftershave experience is not just the product itself but the correct way of applying it.
Remember these points the next time you reach out for your signature fragrance or aftershave to experience and exude an aroma like never before.
– Selecting aftershave based on skin type
Selecting the right aftershave is crucial for maintaining healthy skin post the shaving ritual. The choice should primarily be driven by your skin type and specific skincare necessities. Remember, there is no one-size-fits-all solution when it comes to skincare.
– Aftershave Balms for Dry Skin
If your skin tends to be dry or you live in a cold climate, aftershave balms are definitely your go-to option. The added moisture that they bring to the skin assists in combating the dryness associated with such conditions.
In addition, aftershave balms are known to leave a soothing effect on the skin, thus making them perfect for individuals with sensitive skin too.
– Aftershave Splashes for Oily Skin
On the other side are aftershave splashes, which are most suitable for individuals with oily skin. The alcohol-based formula helps regulate the excess oil and prevents the pores from clogging.
These splashes also have a cooling effect which can be quite refreshing. However, if your skin is naturally dry, avoid this type as it may result in further drying of the skin.
– Aftershave Gels for Post-Shave Burns
Suffering from post-shave burns or regular razor burns? Aftershave gels might be your savior. These are significantly lighter and get quickly absorbed into the skin. This instant absorption leaves a calming effect on the skin. It also aids in maintaining the skin's elasticity and firmness.
– Aftershave Tonics for Frequent Shave-Related Cuts
If you are someone who frequently cuts yourself while shaving, aftershave tonics are your best bet. These contain antiseptics that help prevent infection, crucial when you have a little nick or cut. This also aids in speeding up the healing process.
– Post-Shave Protocol
Once the shaving is done, it is advisable to rinse your face with cold water. The cold water helps close the pores and prevent them from getting clogged. It also relieves any sudden irritation or redness caused due to shaving.
– Applying Aftershave Correctly
Applying aftershave goes beyond just taking a few drops and applying it to your face. Pour a small amount onto your palm and rub between your hands before applying it to your face. This not only helps in evenly distribution but also subtly warms up the product, ensuring better absorption.
– The Massage Makes the Difference
Following the distribution, gently massage the aftershave into your face using downward motions. This should continue until it's evenly applied and absorbed. Massaging also has the added benefit of improving blood circulation.
– Moderation is Key
Remember, more isn't always better, and the same principle applies to aftershave applications. Over-application may lead to the product not being fully absorbed, leaving behind a greasy residue. This may further result in clogged pores and skin irritation.
● Final Thoughts
Aftershave forms an integral part of a man's grooming routine. Selecting the right type and applying it properly can significantly impact skin health and overall appearance. Remember these simple rules and keep your skin feeling fresh and revitalized after every shave.
For more information on skin and personal care, the American Academy of Dermatology (AAD) website provides a wealth of useful information.
Bear in mind your individual skincare needs may vary depending on the specificities of your skin and environment. Use these recommendations as a generic guide, and always listen to your skin.
Potential Harm from Certain Types of Aftershave
The use of aftershave post-shaving is widespread, yet the fact is often overlooked that certain types can be harmful or toxic to the skin. These include products high in alcohol content, artificial fragrances, or chemicals that might cause irritation, dryness, or an allergic reaction.
• Role of Alcohol in Aftershaves
Many popular brands of aftershave are alcohol-based and contain ingredients like isopropyl alcohol or ethyl alcohol. On application, these can induce a stinging sensation.
Despite this discomfort, they are favored in products because of their antibacterial properties, assisting in the prevention of potential infections that may occur due to minor cuts or nicks often obtained during the shaving process.
• Natural Alternatives for Aftershave
An effective aftershave should soothe, disinfect, and moisturize the skin. Turning to nature's bounty, oils like jojoba and coconut oil serve this requirement aptly. Known for their skin-hydrating properties, they are excellent moisturizing alternatives to alcohol-based aftershave (source).
Aloe vera, likewise, is a naturally therapeutic plant, aptly suited for aftershave application. Its anti-inflammatory properties counteract shaving-induced skin inflammation while promoting healing. It also prevents dryness and retains skin's natural moisture.
– Other Worthwhile Ingredients in Aftershave
Aside from natural oils, other beneficial ingredients could enhance your aftershave's effectiveness. As mentioned earlier, shea butter is a natural lipid known for its deep moisturizing capabilities and anti-aging benefits. It soothes irritated skin and boosts the skin's natural collagen production.
Similarly, witch hazel is an astringent that helps tighten skin proteins and form a protective covering that helps resist skin-damaging substances. Essential oils, depending on their type, also offer various skin benefits. For instance, tea tree oil possesses natural disinfectant properties.
Vitamin E oil helps maintain skin health promotes healing, and is known for its antioxidant effects. Chamomile extract soothes irritated skin and possesses anti-inflammatory and antiseptic properties, making it a beneficial aftershave ingredient.
Lastly, glycerin, a common ingredient in skin care products, maintains the skin's natural water balance on an intercellular level, significantly enhancing the aftershave's moisturizing effect.
• Is Aftershave Essential for a Healthy Shaving Routine?
Aftershave, contrary to popular belief, is not absolutely mandatory for a healthy shaving routine. A simple rinse with cold water post-shave can quite effectively soothe the skin and tighten the pores, reducing the possibility of irritation or infection.
In addition, the application of natural oils, such as jojoba or coconut oil, can replace commercial aftershave, providing moisture while aiding in the repair and rejuvenation of damaged skin cells.
• Benefits of Aftershave Ingredients Beyond Shaving
Even beyond the realm of shaving, many aftershave ingredients boast significant skin benefits. For instance, aloe vera and vitamin E oil are known for their skin-nourishing properties and can be used as part of a regular skincare routine to promote a healthy facial glow.
• Aftershave and Acne
Aftershaves can also serve as an effective acne treatment due to their ability to kill acne-causing bacteria and clear out infected pores. The added moisturizing agents prevent skin from drying out, a common cause of increased sebum production, and thus, acne.
• Proper Aftershave Application
To maximize the effectiveness of your chosen aftershave, it is crucial to follow a suitable post-shave routine. Rinse your face thoroughly with cold water to remove residual shaving cream or soap and to calm the skin.
Pat your face dry gently with a clean towel. Then, apply the aftershave evenly onto the shaved area in a patting motion, rather than rubbing it, to avoid irritation.
Always remember, your skin is unique. So, select your aftershave wisely, one that caters to your skin type and its requirements. With the appropriate products and routine, one can ensure a soothing and refreshing post-shave experience.
Broadening the Application of Aftershave
Aftershave, a popular grooming product, has traditionally been associated with facial care. However, let's shake things up by throwing light on its uses beyond the face. The usage of aftershave need not be confined solely to your cheeks and chin. It can be effectively utilized in areas such as your ears, chest, and even shoulders.
The application of aftershave on these areas leaves a subtle and lingering scent, enhancing your overall appeal.
Aftershave Benefits Beyond Shaving
One might presume that the use of aftershave is strictly intertwined with shaving. This isn't entirely the case. Aftershave is essentially a skin care product that can prove beneficial in several ways, even without the act of shaving. It acts as a natural moisturizer, helping lock in the skin's inherent moisture.
Furthermore, when applied regularly, an aftershave can effectively tone and smoothen the skin surface. Applying aftershave can thus turn into a beneficial skincare ritual, transcending its traditional role tied to shaving.
Choosing Aftershave for Sensitive Skin
Sensitive skin needs special care, particularly when it comes to choosing grooming products. If you're one who experiences skin irritation or inflammation, choosing an aftershave with witch hazel or tea tree oil is advisable. These natural ingredients soothe the skin and can significantly minimize discomfort.
Such aftershaves contain minimal or no alcohol, hence preventing the drying effect often associated with ordinary aftershaves. The National Center for Complementary and Integrative Health's page on witch hazel (https://www.nccih.nih.gov/health/witch-hazel) provides informative insights on the benefits of this plant extract.
The Recommended Dosage of Aftershave
Determining the right amount of aftershave can be a tad tricky. The quantity varies depending on the brand, active ingredients, and individual skin type. However, broadly speaking, an amount equal to a five-pence piece should suffice. Applying it sparingly will benefit the skin and ensure that the product lasts longer.
The Method of Applying Aftershave
The correct method of applying aftershave can maximize its benefits. It isn't a rub-and-rinse-away product. Instead, aftershave should be rubbed moderately over the face or any other area you want to apply it on. The product should be thoroughly absorbed by the skin and not rinsed off afterward.
Importance of Individual Aftershave Guidelines
Each brand of aftershave comes with its set of guidelines. These usually encompass instructions on quantity, application method, and frequency. It's essential to consider these specific instructions when applying your aftershave. Doing so will ensure the product works effectively and avoids any potential adverse skin reactions.
To conclude, aftershaves are versatile grooming products that can enhance skin health and fragrance when used correctly.
By applying them beyond the face, on sensitive skin types with the right ingredients, in the right quantity, using the recommended method, and following brand-specific guidelines, you can derive maximum benefit from your aftershave.
Different Types of Aftershave: From Splashes to Balms
Aftershave products have been a mainstay component of men's grooming for years. Aftershave splashes, lotions, and balms have unique strengths and possible drawbacks.
Making the right choice truly depends on a man's skin type and personal preferences. The following points give a well-rounded take on aftershave splashes, lotions, and balms.
– Aftershave Splashes: High Alcohol Content That Disinfects the Skin
A staple in many traditional shaving routines, aftershave splashes are known for their high alcohol content. While this ingredient provides great disinfection properties, it can also cause skin dryness, stinging, and even ingrown hairs.
If you have sensitive skin, it may be best to opt for other aftershave products with lower alcohol concentrations. Today, many brands offer modern splash alternatives with varying levels of alcohol, allowing users to tailor their choice to their skin type.
– Aftershave Lotions: Thick Consistency and Moisturizing Effect
Containing less alcohol than splashes, aftershave lotions are thicker and thus easier to apply on the skin. With mild antibacterial effects, they lend a moisturizing after-effect that is beneficial for your skin. However, they might still cause some discomfort and might be challenging to locate in your local stores.
– Aftershave Balms: Gentle on the Skin with Natural Ingredients
When it comes to being skin-friendly, aftershave balms lead the way. They typically contain natural ingredients such as carrier oils and aloe vera. Unlike splashes and lotions, aftershave balms do not sting, cause dryness, and are capable of healing the skin due to their moisturizing effects. They can be used by all skin types.
However, they might prove less suitable for oily skin types due to their heavier consistency and longer absorption time.
• Key Aspects When Choosing and Using Aftershave Products
– Understand Your Skin Type
It is crucial to know your skin type and its unique needs before selecting an aftershave product. Factors such as skin sensitivity, oiliness, and level of exposure to the elements can greatly affect your end selection.
– Correct Application of Aftershave
To ensure maximum benefit, aftershave should be applied only after cleaning and moisturizing the face. Only a dime-sized amount is typically needed. This amount is enough to spread evenly on both palms and to be applied over the face. Apply it first to areas like the cheeks and jaw, then move toward the neck.
Washing off the product should not be necessary unless specifically recommended by the product instructions.
– Quality and Ingredient Preferences
Consider picking top-tier, natural aftershave products with low alcohol content. These are likely to be gentle on the skin and reduce irritation. The Environmental Working Group's Skin Deep Database is an excellent resource to review product ingredient breakdowns in personal care products.
It's evident that selecting the appropriate aftershave product requires you to know your skin type thoroughly and prioritize all-natural ingredients. Be conscious of the application method, and always ensure that the product you use matches your skin's needs optimally.
Optimal Methods for Applying Fragrance
• Fragrance Application: Creating a Sensitive Aroma Blend
Ideally, the application of fragrance should be from a distance of approximately 15cm away from the skin. This helps in the creation of a mist that readily merges with your body's natural scent, forming a unique aroma blend.
This spacing also ensures the fragrance spreads evenly on the skin, crafting an all-around scent that is both captivating and subtle.
• Avoiding Scent Breakdown: Adopt the Dab Approach
The use of the dab technique in fragrance application can make a significant difference in scent longevity. Rubbing fragrance into the skin encourages the swift evaporation of its notes, resulting in a scent that doesn't last long.
Therefore, lightly dabbing the fragrance onto the other wrist helps transfer the scent without breaking it down.
Here you can find more about note breakdown in fragrance Fragrance Note Breakdown.
• Better Absorption: Apply Post-Shower
The task of applying fragrance is best undertaken right after a hot shower. Post-shower, your hydrated and clean pores are more receptive to the fragrance, facilitating better absorption and a longer-lasting scent. A warm shower also helps to open up your skin pores, resulting in a more potent fragrance.
• Emphasize On Pulse Points: For Enhanced Scent Release
When applying fragrance, focus on pulse points: areas like your wrists, neck, and the back of your ears. Pulse points are warmer areas of your body that can help the fragrance to lift and steadily release its scent throughout the day.
The Art of Applying Aftershave
• Understanding Aftershave and Cologne: Two Different Entities
It's essential to know that aftershave and cologne are different fragrance types and carry distinct purposes. Aftershave is applied specifically to the shaved areas of your face and neck to soothe and hydrate the skin. Cologne, on the other hand, is crafted to bear a stronger scent for overall body use.
– Pre-Aftershave Regime: Cleanse With Lukewarm Water
Before applying aftershave, wash your face with lukewarm water to remove any stray hairs and any leftover dirt from the shave. The warm water helps open up your skin's pores, facilitating more effective absorption of the aftershave.
– Apply Aftershave: Embrace the Downward Motion
When you're ready to apply the aftershave, pour a small amount into your palm. From there, gently rub it onto your face and neck using a downward motion. This method allows the aftershave to reach every nook and corner, providing a refreshing and calming effect after your shave.
– Using Aftershave Abundantly: Cover Every Shaved Inch
With a relatively lower fragrance content than colognes or perfumes, aftershaves can be safely used abundantly. Cover each freshly shaved area generously to ensure full coverage and a mild, satisfying fragrance that last through the day.
• A Historical Insight into Aftershave Splashes
A fascinating history, aftershave splashes were first used by barbers as disinfectants after having shared their tools with multiple clients. This ritual was born out of necessity to thwart off skin infections and maintain hygiene.
• Constituents of Aftershave Splash
Infused with high levels of alcohol, ranging from 70% or even lesser amounts in the modern versions, the aftershave splash serves a specific purpose. These alcohol levels help to kill germs and bacteria, providing a level of protection for the freshly shaved skin.
One interesting feature of aftershave splash is the addition of glycerin. Added with the purpose of moisturizing the skin and to counteract the drying effect of alcohol, glycerin is crucial to balance out the harsh impacts of alcohol.
A further mystery surrounding aftershave splash is the undisclosed specific chemicals used for creating its fragrance. As much as they smell vibrant and zealous, the exact constituents remain unknown, raising potential concerns regarding allergies and reactions.
• Allantoin – A Hidden Gem in Aftershave Splash
Delving further into the ingredients, allantoin is a noteworthy component present in aftershave splash. Known for its anti-inflammatory properties, it aids in soothing the skin, providing it with a calming effect, which is much needed after a close shave.
However, the aftershave splash, while disinfecting the skin and providing a pleasant fragrance, also comes with its cons. It may cause skin dryness, a stinging sensation, and even lead to ingrown hairs due to its high alcohol content.
• More Gentle Alternatives to Aftershave Splash
Considering these effects, there has been a gravitation towards alternatives with lower alcohol content, such as aftershave lotions. They quench the skin's thirst for moisture while still providing mild antibacterial properties, making them a nicer option.
There has been an increased use of carrier oils like coconut oil, castor oil, and jojoba oil in aftershave balms, which nourish the skin without the need for potent alcohol.
Talking about soothing ingredients, aloe vera often makes its way into aftershave balm owing to its antioxidant and anti-inflammatory properties. Aftershave balm, with its ability to peacefuly comfort all skin types, is a must-have product post-shave. However, individuals with oily skin might find it a tad too greasy for their liking.
• Special Mention: Tonics
Tonics carve out their niche for individuals with a tendency to suffer cuts while shaving. Their attribute of containing antiseptics to steer off infections fetches them a special place in the aftershave world.
As a rule of thumb, those with normal skin can enjoy the luxury of choosing from different types of aftershave. Natural ingredients and alcohol-free products should be their top priority.
• Essential Post-Shave Rituals
Rinsing the face with cold water post-shave is a non-negotiable step. Doing so helps close the pores, cleansing them of excess shaving cream and hair fragments.
To maximize the effects of aftershave, pour a small amount on your palm, rub between your hands, and gently massage it into your face using downward strokes. Applying it evenly and ensuring full absorption by the skin works wonders for the skin.
Most aftershave products are designed to stay on the skin for an extended period giving optimal benefits. Hence, washing them off is usually not advised unless mentioned by the product.
For more comprehensive information about aftershave products, it is suggested to visit American Academy of Dermatology.
• The Multitude of Aftershave Forms
As the world of grooming continues to evolve, understanding individual products becomes increasingly paramount. Aftershave, for instance, diversifies into a wide array of forms, with each offering unique benefits.
The common forms include liquid, oil, and gel. The diversity guarantees that you get a product that suits your skin condition and personal preferences.
• Why Alcohol-Based Aftershaves?
Despite the general negatives associated with alcohol, its role in aftershaves cannot be overstated. Alcohol plays a crucial role in eliminating bacteria or toxins from the skin's surface. By adding an alcohol-based aftershave to your grooming ritual, you can enjoy a clean-shaven face free from potential health threats.
• Natural Aftershaves and Their Benefits
If you're not a fan of alcohol-based products, you can opt for natural aftershaves. These alternatives deliver skin-enhancing ingredients like jojoba oil, coconut oil, lotion, or aloe vera directly to your skin. They offer dual-function protection against bacteria and maintain skin moisture levels, therefore ideal for dry-skin individuals.
• Ingredients To Look Out For in Your Aftershave
The driving factor behind an aftershave's effectiveness lies in its ingredient composition. Highly beneficial ingredients to look for are shea butter, witch hazel, essential oils, vitamin E oil, chamomile extract, and glycerin.
These ingredients enhance skin health by retaining moisture, offering antibacterial properties, and reducing inflammation, among other outstanding benefits.
• Is Aftershave Really Necessary?
While aftershaves boast numerous benefits, their usage is not essential for a healthy shaving routine. An excellent alternative can be the regular rinsing of your face with cold water and applying natural oil. This approach can provide similar benefits to using aftershaves without the risk of potential skin reactions.
• Benefits of Aftershave for Individuals with Acne
Acne continues to be a leading skin condition affecting millions globally. Aftershave products, particularly those with antibacterial properties, can be instrumental in managing this condition. The antibacterial properties are capable of killing acne-causing bacteria, reducing inflammation, and preventing potential breakouts.
• Proper Aftershave Routine
Maintaining a proper routine when using aftershave is essential. The best practice involves rinsing your face with cold water, thoroughly patting it dry with a clean towel, and finally applying a small amount of aftershave on the shaved area. This routine ensures that you maximize the product's benefits without any potential side effects.
As a person with vast experience in skincare and grooming, I highly recommend embracing a proper aftershave routine that suits your individual skin conditions.
The Skin Health Alliance, which offers significant resources about skin health, provides a valuable article on the importance of choosing the right aftershave. Remember well-groomed skin leads to a more confident you!
• Conclusion
In conclusion, the benefits offered by aftershaves cannot be understated. However, their selection should be based on individual needs and skin type.
Whether alcohol-based, natural, or enriched with skin-enhancing ingredients, each aftershave form has its unique benefits, therefore, making them a noteworthy inclusion in your grooming routine.
If you face skin conditions like acne, then such products are integral due to their antibacterial and anti-inflammatory properties. Proper usage of aftershaves will ultimately lead to neat, clean, and healthy skin.
– Aftershave: Not Just for Men
Often overlooked by women, aftershave is not exclusively for men. It is also supremely beneficial for women, especially following the shaving of legs and underarms. This practice helps in keeping the skin refreshed and cleansed and reduces the risks of post-shave irritation.
– Choose the Aftershave that Suits You
When choosing an aftershave, it's essential to find one that aligns with your individual scent and personal preferences. The market offers a plethora of choices, presenting scents ranging from musky, woody tones to crisp, fresh citrus and elegant floral ones.
Selecting a fragrance that complements your personality, boosts your confidence, and helps in making your overall grooming ritual more enjoyable.
– Skincare Benefits of Aftershave
Many aftershaves incorporate additional skincare ingredients, offering added advantages for the skin. For instance, some aftershaves feature vitamins and antioxidants.
Harvard Health Publishing attests to the effectiveness of antioxidants in laying protective shields on the skin, defending it from environment-induced damage. Hence, these infused aftershaves aim at nourishing and safeguarding your skin, eliminating the hitch of undertaking an extra step in your skincare regimen.
– A Spot Treatment for Shaving Issues
Razor bumps and ingrown hairs are common issues faced in the aftermath of shaving. Aftershave can serve as a helpful spot treatment for such problems. By dabbing a small quantity on the affected area, you encourage healing and soothe inflammation, boosting skin recovery.
– Beyond Face
Aftershave's usefulness extends beyond the facial zone. You can deploy it on other body zones prone to irritation post-shaving or hair removal. The bikini area, chest, or any other site on your body can benefit from a dab of aftershave, ensuring a thorough, hygienic grooming ritual that leaves you feeling refreshed and irritant-free.
– Use it Sparingly
When it comes to aftershaves, remember – less is more. Applying excessive quantities may result in greasy or sticky skin, which can be uncomfortable and unpleasant. A small amount is usually sufficient to provide the desired calming effect.
– Aftershave and Moisturizer: Complementary, not Substitute
While aftershaves provide mild hydration, they should not replace your routine moisturizer. While aftershave soothes and disinfects the skin post-shaving, moisturizers impart long-lasting hydration, a necessity for maintaining skin health.
Therefore, follow up your aftershave application with a moisturizer to ensure your skin is fully nourished.
– Aftershave: A Refreshing Mist
Aftershaves can also be utilized as rejuvenating face mists during the day. Using them in this manner keeps the skin revitalized and leaves you enveloped in a pleasing aroma. Regular usage, not just post-grooming, can be included in your daily beauty ritual.
In sum, aftershaves are versatile grooming tools that everyone, irrespective of their gender, can benefit from. They can be repurposed as body sprays, spot treatments, or purifying mists.
By meticulously selecting an aftershave that suits your skin type and scent preferences, you can elevate your grooming practices to new heights of efficacy and enjoyability.
• Aftershave: An Essential Part of Shaving Regime
As someone with experience in skincare and grooming, I regard aftershave as an indispensable part of the shaving process. It's a commonly mistaken fact; aftershave is not just for usage on the face. On the contrary, this magical concoction can be applied to any skin area that undergoes shaving.
– A Medley of Aftershave Options
Allow yourself to get spoiled for choices because the world of aftershave includes varied versions like gels, lotions, balms, and even sprays. Each variant has its own pros and cons, but the ultimate goal remains unchanged – to soothe and rejuvenate the skin after eliminating unwanted hair.
This holds particularly true for individuals who are more inclined to skin irritation or discomfort after shaving.
– Importance of Skin Preparation
Before you summon your favorite aftershave, make sure to lay down a clean canvas. By this, I mean to thoroughly rinse your face, making sure to discard any residual hairs or traces of shaving gel. Only on a pure surface will the aftershave work its magic in the most effective manner.
– How to Apply Aftershave
When you have your face cleaned and ready, procure a small amount of your aftershave – about the size of a five-pence piece. Rub this quantity between the palms of your hands, allowing it to warm up and activate. Then, gently apply it to your face. Remember, the key is in gentle patting, not harsh rubbing.
– Aftershave beyond Shaving
If you think that the role of aftershave is confined to post-shaving care, think again. Interestingly, it can be used even without shaving. By doing so, it doubles up as a potent tool to lock in your skin's natural moisture and effectively tone the skin's surface.
– Choosing the Right Ingredients
Keeping in view skin sensitivity, I would recommend choosing an aftershave that contains natural soothing elements rather than alcohol. Ingredients like witch hazel or tea tree oil are excellent choices that offer calming properties without the dreaded sting of alcohol.
– Following the Instructions
Unravel the best of your aftershave by sticking to the specific instructions provided with it. Although this might not seem a big deal, based on my experience, following the user manual does lead to a discernible difference.
Additionally, the US FDA suggests adhering to directions mentioned by the manufacturer ensure that the product can perform as intended without causing any potential harm.
Armed with these illuminating insights, you're now well-equipped to incorporate aftershave into your grooming regime in an effective way. The correct and consistent use of this valuable product can significantly transform your shaving routine into an elevated, soothing experience.
Understand the Different Types of Aftershave
The world of men's grooming is diverse and comprehensive, with aftershave being a pivotal part of the routine. There are different types of aftershaves available, each with unique formulation and benefits. So, let's take a look at these types, their pros and cons.
The aftershave splash is a traditional type of aftershave, generally alcohol-based. This solution is perfect for disinfecting the skin after a good shave, killing any bacteria that might have lodged itself within the freshly cut follicles.
However, it's important to note that the alcohol content can lead to dry skin and a slight stinging sensation upon application.
– Pros of Aftershave Splash
Aftershave splash offers the benefit of thoroughly disinfecting the skin while leaving behind a pleasant fragrance, a characteristic that most men appreciate.
– Cons of Aftershave Splash
The notable con of aftershave splash is its potential to dry out the skin. It may also cause a stinging sensation, provoke ingrown hairs, and may not be suitable for men with sensitive skin types.
• Delving into Aftershave Lotion
Aftershave lotions are another popular type of aftershave that use alcohol but in significantly smaller amounts. Known for their thicker consistency, these lotions focus on moisturizing the skin while offering mild antibacterial properties to keep your freshly shaved skin clean.
– Pros of Aftershave Lotion
The primary advantage of aftershave lotion is its moisturizing ability. It nourishes the skin while providing mild antibacterial protection.
– Cons of Aftershave Lotion
However, aftershave lotions are not as readily available as splashes. They can also be slightly painful when applied, given their residual alcohol content.
• The Scoop on Aftershave Balm
Dedicated to those with sensitive skin, aftershave balms are popular for their gentle formulation. Unlike other types, balms are devoid of alcohol and use natural ingredients to heal, nourish, and moisturize the skin.
– Pros of Aftershave Balm
The versatile aftershave balms are perfect for all skin types. They cause no stinging sensation and provide excellent moisturization and healing properties.
– Cons of Aftershave Balm
Balms are generally not recommended for those with oily skin as they may not absorb quickly and might add a greasy sheen which doesn't suit oily skin.
• Personal Recommendation
Based on my personal experience, I recommend the aftershave balm as an all-around option. However, it is important to remember that everyone has a unique skin type. You should opt for the one that best suits your skin type and personal preference.
• Additional Resources
To further assist you with decision-making on choosing the right type of aftershave, an excellent resource is the Skin Care Foundation's official website. Here you will learn more about different skin types and how to take care of them properly.
Knowing the pros and cons of each type of aftershave lets you closely align your skin care needs with what is available in the market. Take time to know your skin, and don't hesitate to experiment until you find the aftershave that best suits your needs.
Understanding the Varieties of Aftershave and Their Application
Over the years of my extensive practice in grooming and skincare, I've had the opportunity to work with various aftershave products, each with distinctive characteristics. Aftershave lotions and balms, tonics, and gels have unique properties, catering to different skin types and concerns.
Here's a comprehensive guide to help you choose the right product and apply it correctly.
• Aftershave Lotions for Oily Skin
Aftershave lotions are a true friend for those with oily skin. Their constitution leans towards a light consistency and high water content, providing a fresh, non-greasy finish. Indeed, they control oil and ensure the skin stays shine-free and comfortable.
For more information on managing oily skin, visit American Academy of Dermatology.
• Moisturizing Aftershave Balms for Dry Skin
On the other hand, if your skin leans towards the dry end of the scale, or if you reside in a colder climate, aftershave balms would be a more prudent choice.
These balms lock in moisture to keep your skin comfortably hydrated. The inclusion of natural ingredients like aloe vera and carrier oils nourishes your skin and eases post-shave irritation.
• Gels for Post-Shave Burns
I recommend aftershave gels for people who often experience post-shave burns. I've observed that these gels are light and moisturizing – a perfect offering to soothe and comfort your skin after a shave.
• Tonic Aftershaves for Frequent Cuts
Now, if you are prone to cuts and nicks during your shaving routine, tonic aftershaves are your best bet. These aftershaves are rich in antiseptic properties, contributing to faster wound healing and preventing infections.
• Post-Shave Face Rinse
Before applying your aftershave, it's important to rinse your face with cold water. This closes your pores, prepping your skin for the aftershave application. This step reduces the chance of blocking your skin pores, maintaining your skin health.
• Correct Aftershave Application
The application process begins with patting a few drops of your chosen aftershave in the palm of your hand. It's essential to use a moderate amount; an excessive quantity might not be easily absorbed into your skin and leave your face feeling sticky.
Using a circular motion, gently massage the aftershave onto your face. This action ensures even distribution of the product and better absorption.
• Post-Application Care
It's crucial to allow the aftershave to be absorbed into your skin. This time will give your skin the chance to utilize the soothing and moisturizing agents in the aftershave.
In my experience, the above steps help you leverage your aftershave's best components. However, always ensure to follow the product's instruction manual if otherwise instructed.
By understanding these key points, we can make better decisions about the kinds of aftershave products that suit our skin condition best, how to effectively apply them, and how to care for our skin post-application. The art of grooming is a personal, intimate journey – let's make it gratifying.
Forms of Aftershaves
There are countless options when it comes to aftershaves, and they come in a diverse range of forms. These can include liquids, oils, and gels. You even might find some unconventional forms, such as powders or balms, promising unique benefits.
• Role of Alcohol-Based Aftershaves
Among these, alcohol-based aftershaves are quite common. They act as a potent sanitizer for your face, effectively killing bacteria and toxins that may rest on your skin post-shave. This disinfectant property is instrumental if you're worried about infection or hygiene while shaving.
• Natural Aftershaves: A Healthy Alternative
Not fond of alcohol-based aftershaves? Thankfully, there are countless natural alternatives available. Jojoba oil or coconut oil-based aftershaves, for example, not only protect against bacteria but also aid in retaining moisture that otherwise can be stripped away due to the shaving process.
– Additional Benefits
Natural aftershaves also have added benefits. They are effective in reducing itching and swelling, which can often be an annoying after-effect of shaving. Plus, they help close pores to prevent breakouts or razor burns and to promote quicker healing of any cuts you may have incurred during shaving.
Additionally, they prevent folliculitis, promote skin tissue regrowth, and add a pleasant natural scent to your skin.
• Selecting the Right Aftershave
When you're shopping for an aftershave, it's essential to read the label. Try to avoid products that contain harmful ingredients.
Instead, look for an aftershave that contains skin-friendly components such as shea butter, witch hazel, essential oils, vitamin E oil, chamomile extract, aloe vera, glycerin, or natural scents like green tea, cedarwood, anise, or oatmeal. 
The American Academy of Dermatology is a helpful resource for identifying harmful ingredients to avoid.
• The Non-essential Essential
Contrary to popular belief, an aftershave is not exactly essential to a healthy shaving routine. If you do not have an aftershave handy, simply rinsing your face with cold water post-shave and using natural oils can provide the protective moisturizing layer that your skin needs.
• Incorporation into Regular Skincare
Even though it's not a necessity, integrating an aftershave into your regular skincare routine can prove beneficial due to the nourishing ingredients it packs. Continuous use can reap long-term benefits for your skin.
• Aids in Acne
For those struggling with acne, alcohol-based aftershaves can be quite helpful. These products work by eliminating bacteria on the skin, which can, in turn, reduce inflammation caused by acne.
• Tea Tree Oil and Witch Hazel
The ingredients list on your desired aftershave can often reveal its effectiveness. For example, components like tea tree oil and witch hazel are known for their antiseptic properties. These ingredients can help to reduce severe acne and flush out clogged pores, leading to cleaner, healthier skin.
• Effectively Using Aftershave
No matter what type of aftershave you choose, it won't work unless you use it correctly. After shaving, rinse your face thoroughly with cold water, pat it dry with a clean towel, then apply a small amount of aftershave to your palms.
Rub your hands together, and then evenly distribute the aftershave onto your skin. This simple habit can prove to be instrumental in maintaining skin health post-shave.
In summary, be it astringent, oil, or gel, an aftershave is more than just an optional cosmetic product. Rather, it can be a potent add-on that can enhance both your shaving routine and your overall skincare regimen. With the right aftershave and proper use, you're one step closer to healthier, smoother skin.
• Aftershave: Clearing and Sealing Your Skin
The role that aftershave plays in a man's daily grooming routine goes beyond just imparting a pleasant scent. Primarily, an aftershave works by cleaning and sealing your skin pores. It helps to make sure your skin is protected from dirt and bacteria, thereby reducing irritation.
– Fighting Bacteria with Aftershave
Shaving often leaves your skin susceptible to various irritations, including razor burns and bumps. The root cause of these nasty reactions is often the bacteria that thrive on your skin. Aftershave can play a vital role in eliminating these irritations by helping to clear the bacteria off your skin.
– Keeping Your Pores Clean
Your skin pores are typically open after a fresh shave, and they can easily become clogged. These clogged pores are often breeding grounds for bacteria, leading to redness, discomfort, and breakouts.
By using an aftershave, you can seal these open pores and prevent irritations from occurring. Sealing your skin pores keeps your skin clean and fresh.
– The Added Benefit of a Pleasant Scent
In addition to its protective properties, aftershave can also provide a complementing finish to your daily grooming by leaving a pleasant scent. Various options are available to cater to everyone's taste, with a range spanning from subtle to bolder scents.
– The Downsides of Traditional Aftershaves
While aftershaves seem to offer a range of benefits, traditional alcohol-based liquid aftershaves can be quite harsh and dry to the skin. Regular usage can strip your skin of essential oils, leaving it dry and less pliable.
– The Rise of Gentle Aftershaves
To counteract the drying effect of traditional aftershaves, newer varieties formulated as balms and lotions have been introduced. These types of aftershaves are kinder to the skin and work by soothing and hydrating it. They often contain moisturizing ingredients like aloe vera or glycerin, which enhance their soothing effect.
For reliable information about skincare, I recommend visiting the American Academy of Dermatology Association website.
– Choosing the Right Aftershave
The type of aftershave you choose largely depends on your personal preference and the unique needs of your skin. If your skin is more susceptible to dryness, a lotion or balm aftershave would be a more suitable choice. For those with oilier skin, traditional alcohol-based aftershaves might be more beneficial.
If you are trying out a new product, be sure to look out for any unusual reaction from your skin. Slight stinging is typical with aftershave use, but prolonged burning or redness should be taken as a sign to stop usage and consult a dermatologist.
In conclusion, aftershave works on a dual level: it takes care of your skin by sealing your pores against bacteria while leaving you smelling wonderful. There are plenty of options to choose from, so all you need is to pick the one that matches your needs and preferences.
Benefits of Using Aftershave on Skin Health
You might be surprised to learn that aftershave does more than just leave your face smelling good. As an important last step in every man's grooming routine, aftershave plays a significant role in preventing skin problems like acne and ingrown hairs.
It accomplishes this through its natural antibacterial properties, which can help cleanse skin and pores of any residual bacteria post-shaving. For more about the skincare benefits of aftershave, check out this resource by the American Academy of Dermatology (aad.org).
• Essential Post-Shave Routine for Maximum Aftershave Benefits
To maximize the benefits of aftershave, there are a few crucial steps to follow. After shaving, wash your face thoroughly with cold water. This will help to close your pores, reducing the likelihood of bacterial infiltration.
Next, skip the air dry. Instead, use a clean hand towel to pat your face dry gently. This reduces the risk of bacterial spread from a used towel or air particles.
Now, it's time for your aftershave. Apply a moderate amount of the product evenly across your face. Don't rush through this step, as it's critical to ensure every section of your skin is adequately protected.
However, if your skin is extra sensitive or prone to acne, don't hesitate to apply a second coat of aftershave if necessary. The extra layer can provide an additional defense against any lurking bacteria and further soothe irritated skin.
• Considerations When Choosing Aftershave
While aftershave can be beneficial, not all are created equal. It's essential to make conscious decisions when selecting a product.
Many traditional aftershaves contain high levels of alcohol and synthetic ingredients, which can be harmful to your skin, leading to excessive dryness or irritation.
Therefore, it is important to avoid aftershaves with a high alcohol content and synthetic ingredients. Instead, look for natural or organic options that can nourish the skin while also providing the necessary antibacterial protection.
• Recommended Products for Luxurious and Natural Aftershave
In the world of natural aftershaves, Naked Armor stands out as a prime choice, offering luxurious and all-natural options. The brand is recognized for its blend of organic ingredients and essential oils, providing skin protection and soothing moisturization.
Additionally, their products are free from harmful chemicals or synthetic ingredients, making them a safe choice for those concerned with skin health.
• The Importance of Organic Aftershaves in Skin Care
Organic aftershaves are formulated without any synthetic ingredients and typically contain a range of beneficial natural ingredients such as aloe vera, tea tree oil, and witch hazel.
Choosing organic aftershaves can help avoid irritation and burning sensations that are otherwise common with chemical-based products. In addition, the natural ingredients can also help to soothe and heal the skin after shaving, leading to a healthier complexion overall.
In conclusion, the role of aftershave goes far beyond the pleasant scent it leaves. Making it an essential part of your post-shave routine can greatly contribute to your overall skincare health. So make the right choices. Your skin will thank you!