How To Shear A Sheep With Electric Shears
When your sheeps' coat is overdue for shearing, you expose your sheep to the risk of overheating or fatigue. That is why shearing is such a rewarding experience for you and your sheep if done right. However, you need to ensure that you know how to properly shear a sheep so that you do not stress your sheep or injure them. Figuring out the right way to shear a sheep will help you to get quality wool.
How To Shear A Sheep With Electric Shears:
If you are just beginning to learn how to shear using electric shears, the first step to take is to buy the right brand. Choosing the right electric shears requires the use of an ideal comb and a cutter. Sheep shearing is a daunting and physical job, you should be prepared for the task.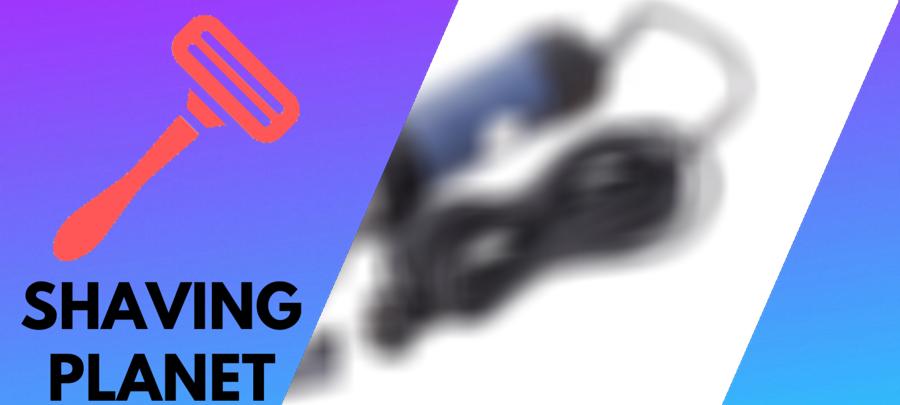 A reliable new pair of electric shears cost about $250-$500; make sure to carry out comparisons between brands before you settle for one. A good shear gives your sheep a proper shave and has you looking forward to the next session. However, you must learn to shear a sheep the right way with the use of electric shears, read on to know the best procedure to follow.
Control Of Your Sheep
One of the things you should do is take control of your sheep. You must be able to firmly support it so that it is easy to do the work without delay and much struggle. This ensures the job is completed without any of the parties getting injured. If you are right-handed, put your left thumb in the sheep's mouth, just behind the incisor teeth. Your other hand should be on the right hip, then bend the sheep's head to its right, as you twist the sheep to the inside of your right side. Then, gently lower the sheep to the ground so that you can start shearing.
The Process Of Shearing A Sheep
You can use the knees or feet to hold your sheep in the right position once you begin shaving. Below are the steps to follow during the process:
Start shearing from the brisket, move towards the left shoulder region. As the sheep is still on its left side, trim its head then move to the neck region.
Set your sheep on its rump and shear their shoulders and the entire left side. After that, you can move to the belly region and around its legs.
Rotate the sheep slightly to gain access to the right side so that you reach the back flank, the backbone, and get to the left side of the crotch.
Turn the sheep entirely on the right side then start with the neck moving down, then rotate it slowly back to the left side.
Complete: After it is back to its left side, you should complete the shaving process by shearing its rump and then the right side of its crotch.
Some people love to shear their sheep from the belly then finish with the neck region. This is because the belly wool is mostly dirty, but the procedure described above will still give you good quality fleece.
● Roll The Wool
Once shearing is done, remove the dirt and the less-valuable wool then roll your fleece. Any contaminated wool should be removed, including anyone that is colored or matted. After removing the contaminated wool, roll it with the fleece facing outwards as it makes it easy to transport for sale.
Tips How To Shear Your Sheep Like A Professional
● Make Long, Confident Blows
One of the ideal skills that most professional shearers have is confidence. That is why you should ensure your blows are steady and long. Two significant rules could help get the best blows:
Avoid second-guessing yourself when shearing the sheep, this might increase your chances of making mistakes.
Follow a rhythm as you use your electric shears. This helps you to move from one section to the next.
● Do Not Make Second Cuts
When you make the wrong cuts, you might be tempted to have a second cut to remove the wool. Such cuts cannot be included in your rolled fleece as they make the yarn fall easily.
● Stretch The Skin With The Non-Dominant Hand
If you want the shears to move quickly, use your less dominant hand to stretch the sheep's skin before you shear it. Stretching the skin before shearing ensures that you can get fine wool, it is common for the sheep's skin to be wrinkled.
● Understand Your Sheep
Every sheep is not the same, you must have this in mind when you shear them. Know which sheep are male or female, carefully navigate the teats of the female.
Whether the sheep are fat or skinny you must be able to maneuver the sheep to get to the wool. The sheep's health is also a priority, healthy sheep produce a lot of lanolin. This wax-like product melts during the shearing process helping your shear cut through the wool since it is a natural lubricant. However, if the sheep are unhealthy, the lanolin is thick and clogs your electric shears, making it hard to shave the sheep.
Best Sheep Shears
The only way to ensure that you shave your sheep well is through the use of electric shears. Here are a few top brands that are known to do the job correctly.
● Ridgeyard Electric Shearing Clippers
It is one of those shears that you need in your home. With a capacity of 380 watts, it gives you a smooth cut and ensures you do not struggle to shave your sheep. It weighs about seven pounds, you can efficiently work without the machine slipping through your hands. It also runs at 2400 revolutions per minute, that's a decent speed if you own a large flock of sheep. This makes it easy for the blades to penetrate through the sheep's wool
Advantages
It is sharp and durable, meaning you can use it for long.
It has adjustable blades that match the device's thickness.
Disadvantage
The instructions are hard to read because they are in a small manual print.
● Missyee Electric Sheep Shears
The electric shears run at 320 watts and do 2400 revolutions per minute. It weighs 5.95 pounds, which means that you do not have a struggle when you shear your sheep. These shears have a powerful engine and are very quiet, which means that you will shear your sheep without scaring them. Also, the engine never overheats even if you use it for a long time.
The blades are quite sharp, and you can easily adjust the pressure. The company guarantees a one year warranty and 30-days money-back policy after purchase. If you have any issues using this tool, the firm is always just a phone call or an email away.
Advantages
The device has sharp blades, that make it easy to shave your sheep.
The powerful engine makes using the shear less tiresome
It is small and easy to carry around as you shear the sheep.
Disadvantages
You have to buy lubrication oil, electric shears and oil are not sold together
The instructions are illegible as they come in a small manual.
● Yescom 380W Farm Electric Goat Clippers
These shears are made of nylon polymer and have a rubber handle, making it easy to hold. It has a ventilation system so you do not have to worry about your shears heating up.
Advantages
The machine is quiet.
Due to its ergonomic rubber, you can easily handle the shears and ensure that you have a tight grip.
The cord is long enough for you to operate without hassle or entanglement
The rotation rate is high since it runs at 2500 rotation per minute.
Disadvantage
It is quite heavy to hold these shears, and it becomes hard to shave your animal.
● Pet & Livestock Hq 380w Electric Sheep Shears
In case you have a huge flock of sheep, this is the best shear to use. It is useful for smooth and fast shearing. The best part is that these shears come as a set including; two sets of blades, screwdriver, a grooming head, two carbon brushes, a long power cord, and lubricating oil.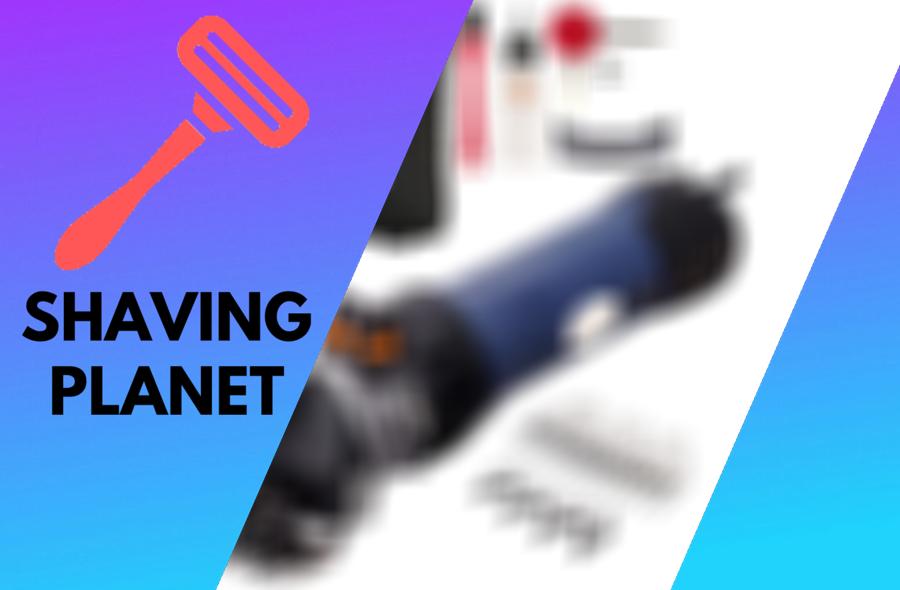 Advantages
They are light to carry around.
The rotation rate is high, which makes it easy to run and shear the sheep.
It comes with lubricating oil, and that ensures you can easily maintain your shears.
Disadvantage
It is easy for the blades to get dull fast.
Conclusion
Shearing is something you learn with time and perseverance. The procedure described in the post will help you get started until you get used to it. The trick is not in the pattern of the shear strokes, the trick is to find the right ways to keep your sheep calm.
You should put these sheep at ease and control of the animal without the use of force. Make it relax before you start working. Also, the shears you invest in must be the best in the stores if you want to have a clean cut. With time, you will find yourself doing a job as good as or even better than that professional shearer you're so used to hiring.
Top 5 Electric Sheep Shears Recommendations
In the realm of electric sheep shears, there are several leading contenders to consider:: Andis Heavy Duty Sheep Shears, Oster Shearmaster Single Speed Electric Clippers, Oster Showmaster Variable Speed Shears, Lister STAR Grooming Sheep Clippers, and Lister LEGEND Clippers w/Sheep Blades.
Each comes with a unique set of features that deserves a detailed examination.
• Andis Heavy Duty Sheep Shears
It wouldn't be fair to overlook the legacy of Andis Heavy Duty Sheep Shears. Even though this model is no longer produced, it left a deep mark in the industry with its superior performance and reliability. Andis is still producing other high-quality electric shears, and its reputation remains unblemished.
• Reliable Alternatives: Oster Models
Considering the void left by Andis Heavy Duty Sheep Shears, the Oster models stand out as excellent alternatives. The Oster Shearmaster Single Speed Electric Clippers are well-regarded for their power and efficiency. This professional-grade tool is designed to deliver a smooth and fast shearing experience.
Similarly, the Oster Showmaster Variable Speed Shears positions itself high on the list. Offering variable speeds, it caters to different wool thicknesses and densities without sacrificing performance.
• Lister Clippers: The Star and The Legend
You would be remiss to disregard the Lister STAR Grooming Sheep Clippers and Lister LEGEND Clippers w/Sheep Blades. Both models offer high-quality shearing experiences, supported by the Lister's strong reputation in the grooming industry.
The STAR Clippers are known for their power and speed, while the LEGEND Clippers stand out for their ease of use and comfortable grip.
• Additional Considerations
Let's dive a bit deeper into some notable alternatives: The Andis Xpedition Single Speed Sheep Shears offers a promising compromise between price and superior performance. Similarly, the Premier 4000c Electric Sheep Shears, whose high rotating speed, can make your shearing job much easier.
Moving beyond just model and brand, there are other aspects to consider when purchasing electric sheep shears. After all, the efficiency and comfort of shears are tied to their application.
– Performance, Price, and Durability
These three elements should ideally make up the backbone of your electric shears choice. Evaluate such aspects as motor speed, comfort of use, and replaceable parts availability. High-quality shears will usually strike a balance between these aspects while offering competitive pricing and long-lasting durability.
– Usage Factors
Before making a purchase, take a moment to think about what the shears will be used for, how often they will be used, and the age and strength of the primary user. For instance, shears with adjustable speed may be more suitable for shearing a large flock than single-speed models.
– User Capability
Age and strength come into play as well. Given that shearing requires certain physical strength, opting for lightweight, ergonomic designs might be beneficial for children or elderly users.
As a last note, keep in mind that the proper maintenance of your shears is critical for its optimized performance and extended lifespan. Regular cleaning and lubrication following each use not only keep your shears in top condition but also prevent wool buildup and possible injuries.
A comprehensive guide on shears care can be found here.
Remember, the best electric sheep shears are those that meet the requirements of your specific situation while offering the best blend of performance, price, and durability. It's not just about the tool; it's about how efficiently and comfortably you can use it in your shearing task.
Cutting-Edge Shearing Solution for Various Animals
Our top-of-the-line shears are designed to be suitable for shearing a broad range of animals including llamas, alpacas, poodles, and other woolly-coated ones. No matter the coat type, these shears are certain to provide you with a result to be proud of.
• Robust and Efficient
These shears are powered by an impressive 350W motor, offering high-speed shearing capabilities. This robust motor enables the shears to cut through dense, matted wool without any trouble, significantly reducing your shearing time.
• Ergonomically Designed for User Comfort
User comfort is not compromised, thanks to the shears' ergonomic grip handle designed to reduce strain and vibration. The handle has been specially designed to offer precise control and minimize fatigue, allowing for a comfort-oriented shearing experience.
• Premium Quality Blades
Outfitted with extra sharp, high-grade steel blades, these shears demonstrate superior cutting ability. These premium blades ensure unparalleled shearing performance without causing nicks, jams, or the unpleasant burnt wool smell.
• Extended Cable Reach
Equipped with a long 5.6m power cord, the shears offer an extended reach, reducing the need for frequent animal repositioning and minimalizing your strain. This generous cable length definitely offers you a more seamless and efficient shearing experience.
• Built-In Ventilators
To prevent blade overheating and bog down, these shears are equipped with built-in ventilators. This feature ensures that your shearing experience remains safe, worry-free, and enjoyable.
• Exceptionally High Cutting Speed
With a high cutting speed of 2500 rpm, the shears offer an unrivaled level of efficiency, making them a worthwhile addition to your animal caretaking equipment.
• Built to Last
The shears' powerful full copper motor promises a long lifespan thanks to its high heat resistance and low noise and vibration. Furthermore, the alloy steel blade is wear-resistant and safe for animals, while the full aluminum head and strengthened nylon polymer body of the shears ensure vibration reduction and consistent durability.
• Adjustable Blade Tension
Courtesy of a rotatable button for adjustable blade tension, shearing is made smoother and quicker. This adjustable blade tension allows you to effortlessly provide a more personalized and comfortable experience for your animals.
• User-Friendly Ergonomic Design
In addition to the easy-grip rubber handle, the user-friendly ergonomic design of the shears gives you unbeatable precision in shearing. Their maneuverability and heavy-duty nature combined with their comfort-oriented design make these shears an easy recommendation for anyone in need of a reliable shearing solution.
• Convenient Carrying Case
Convenience is key, which is why these shears come with a portable carrying case. Whether moving around your farm or storing away, this case makes mobility and storage easy and hassle-free.
• Comparable to None
Our shears are suitable for any breed of sheep, alpaca, and goat. Regardless of the breed, these shears will provide a solution tailored to your needs.
• Tip for Optimal Use
To further enhance your shearing experience, it is worth noting the operating voltage for different regions, and it is advisable to lubricate the machine and blades before and after usage.
I recommend visiting this site for helpful tips on proper care and maintenance of your shearing equipment.
• Added Bonus
Moreover, the package includes the 350W electric sheep shears with a clipper head, a clipper screwdriver, a cleaning brush, a carrying case, and operation instructions.
As an additional perk, every purchase also comes with free bonus gifts worth $97, inclusive of an extra shearing blade, 2 bottles of machine lubricating oil, an extra set of carbon brushes, and an informative ebook titled Sheep Shearing Made Easy.
• Educational Resources
If you're interested in further enhancing your knowledge about pet care, there are several informative blog posts available on our website. These pieces dive into a variety of topics, offering valuable insights and tips for preventing accidents and injuries, along with pampering dogs and sheep appropriately.
In essence, these shears offer a versatile, durable, and comfortable shearing solution suitable for all woolly-coated animals. Whether you're a professional shearer or a hobbyist farmer, these shears will undoubtedly meet and exceed your shearing needs.
– The Benefits of Electric Shears in Sheep Shearing
Sheep shearing is not merely an aesthetic practice, but one that significantly contributes to the overall health and wellbeing of sheep. An innovative improvement in this sector involves the use of electric shears.
One notable advantage of these appliances is their ability to help curb overheating and fatigue in sheep during the shearing process. This makes the experience more tolerable for the animals.
– Choosing the Right Electric Shears
In making a selection, it is critical to opt for the right comb and cutter of the electric shear's brand. Keep in mind that the tool should offer both efficiency and precision, ensuring that the process is smooth and comfortable for the sheep.
– Physical Demands and Necessary Preparations in Sheep Shearing
Sheep shearing is a physically demanding task that demands proper preparation. It involves a combination of physical strength, balance, mastery, and technique that needs to be honed over time.
Physically preparing yourself for sheep shearing could involve regular exercises tailored toward improving stamina and muscle endurance.
– Economic Variables in Buying Electric Shears
Electric shears prices vary significantly between $250 to $500. For this reason, compare different brands before settling for a purchase. It's worthwhile to consider factors like longevity, comfort, ease of use, and safety features.
– Importance of Controlling Sheep during Shearing
Appropriate control methods during shearing ensure the safety of both the sheep and the individual shearing them. Engaging in calm and assertive handling techniques can protect against potential injuries.
– The Detailed Shearing Process
The shearing process follows a systematic approach. Starting from the brisket, move towards the left shoulder and then continue to other areas of the body. Doing this ensures an efficient and streamlined procedure.
– Post-Shearing Wool Rolling
Rolling the wool after shearing is an essential step. It aids in the removal of dirt or less valuable wool and could enhance the overall wool quality for further processing.
– Making Confident Shearing Blows
It is recommended to make long, confident blows during shearing. This ensures a clean and even cut, reducing the risk of discomfort for the sheep in the process.
– Avoiding Second Cuts in Shearing
The crucial aspect is to avoid second cuts, as this can cause the wool to fall easily. These additional cuts are not only counterproductive but also lead to lower-quality wool.
– Pre-Shearing: Stretching the Sheep's Skin
Before shearing, it could be helpful to stretch the sheep's skin. This technique can make the shears glide more smoothly, resulting in a more efficient shearing process.
– Sheep's Character and Physique Considerations in Shearing
Each sheep possesses unique characteristics be it gender, weight, or health status. Therefore, each sheep should be sheared with these considerations in mind to ensure a safe and effective procedure.
– Top-Recommended Electric Shear Brands
Among the well-regarded brands of electric shears are Ridgeyard Electric Shearing Clippers, Missyee Electric Sheep Shears, Yescom 380W Farm Electric Goat Clippers, and Pet & Livestock Hq 380w Electric Sheep Shears.
Additionally, Cornell University College of Agriculture and Life Sciences offers excellent educational resources for sheep care and handling, including useful tips on shearing practices. By following the guidance provided in this article, you can ensure a safe and efficient shearing process beneficial both for the sheep and the sheerer. An improved understanding of the shearing process and the beneficial role of electric shears can significantly enhance your shearing practices.
The Necessity of Sheep Shearing
Shearing sheep is not just a random activity for sheep farmers; it is an essential exercise to prevent overheating and fatigue. Similar to how we humans need to cut our hair to maintain hygiene and comfort, sheep also need the same care and attention for their wool.
Wool acts as an insulator, which traps heat during the warmer months and can significantly distress the animal.
• Essential Tips for Sheep Shearing
Before picking up the shears, ensure you comprehend the process. Shearing is a skill that needs to be properly honed. It's learned over time with hands-on practice and persistent patience. If done incorrectly, it can put the sheep under severe stress or potential harm and could also degrade the quality of the wool.
Shearing should always begin from the brisket, moving onto the left shoulder and slowly progressing to different parts of the sheep's body. It also helps to take control of the sheep physically to ensure a smooth shearing process.
• Professional Shearing Tips & Techniques
Professionals always recommend making long, confident blows. This approach aids in shearing a larger amount of wool in a single stroke, thereby making the process more efficient. Equally important is stretching the skin with a non-dominant hand. This keeps the skin taut and prevents accidental nicks or cuts.
Second cuts should be avoided at all costs. A second cut means going over the already sheared section, which could potentially reduce the value of your wool.
Also, a key aspect of successful shearing is understanding the differences between sheep. Every breed has unique characteristics and wool quality which can impact the shearing techniques.
Post-shearing, the wool should be carefully rolled. This improves the ease of transportation and increases its saleability.
• Choosing the Right Shearing Equipment
One of the significant aspects of successful shearing is the choice of electric shears. Remember, not all shears are created equal. Invest your time in comparing various brands and select the one that suits you the best.
The market offers you numerous choices, each varying in features and pricing. Typically, a decent-quality electric shear can cost between $250 and $500. Hence, making an informed decision based on research is critical.
There are a few top-player brands in the market known for their robust design and usability.
These include the Ridgeyard Electric Shearing Clippers, Missyee Electric Sheep Shears, Yescom 380W Farm Electric Goat Clippers, and Pet & Livestock Hq 380w Electric Sheep Shears. Each has specific features and advantages, offering you a wide range of choices to select from.
For more comprehensive information on the types and uses of shears, you can check the University of Maines Cooperative Extension.
• Conclusion
Every aspect of shearing sheep starting from understanding the requirement, and mastering the technique, to choosing the right equipment, does matter. Armed with the right knowledge and tools, you'll not just help maintain the health of your sheep but could also improve your wool yield.