How to lubricate an electric razor- the ultimate guide
Over the years, electric razors have proven to be very effective, fast, and safe for use by several people. It is the perfect go-to gadget for shaving when you do not want to use the manual shaving cream, or gel or worry about the cost. It is also best when you want lasting implications, and maintenance is essential to reap this particular benefit.
Ensuring your shaver has all it needs to function properly is a critical step in enjoying its uses for a long time. Cleaning and lubrication are also important steps in prolonging the life of your electric razor and ensuring optimal performance.
How to lubricate an electric razor:
To lubricate your electric razor make sure you use a suited lubricant or spray lubricant. For foil shavers, you just need to put a single drop of oil on each foil and also on the trimmer, for a rotary razor you don't even need to open it and you can place a few drops on each shaving head. Then run for a few seconds.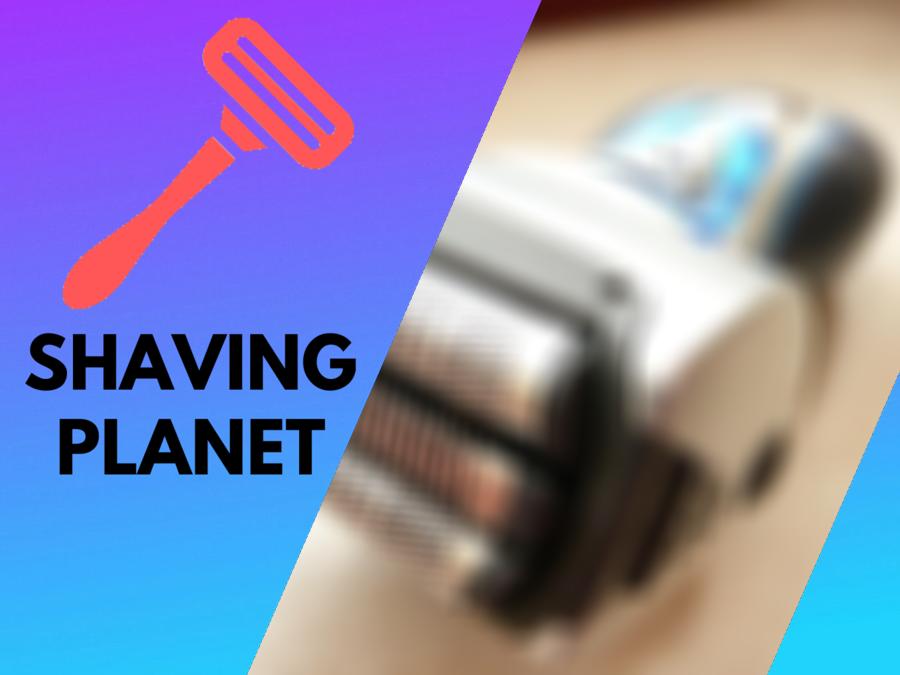 Just as a car engine or motorcycle requires oil to lubricate the moving parts and reduce the wear or stress, so does your electric razor. The blades, foils and metal combs of your electric razor are designed with really low tolerances to enable you to get a close shave. These parts always come into contact with each other to get the job done. When you turn on your electric shaver for use, the friction between the parts causes the engine to get heated up and eventually lead to wear. To reduce the effects of this contact, it is important to lubricate the moving parts of your electric razor.
Do you want to know how to lubricate your electric razor? Do you want to know the importance of this lubrication and why it is essential?  You have come to the right place. In this article, we have put together all the answers to these questions so that you can enjoy using your device. Below is everything you need to know about how and when to lubricate it.
Do I need to lubricate my electric razor?- Advantages of lubricating your razor
Asides the prolonging of the life span of your device, there are several reasons why you should lubricate your electric razor regularly.  To understand why lubrication is important, you must first understand how your electric razor works.
If you are using a foil shaver, which is the more traditional type, one or more blades are hidden under extremely thin foils perforated by very small holes. When you press your shaver against your face, facial hair enters into the holes and is sheared off. This hair might get into the blades and if not properly lubricated, it might cause wear in the engine.
Also when heat builds up in the device, the dynamic parts of your razor may come under stress. The razor could break down, become dull, or even injure you. Therefore, cleaning your razor and using the right lubricant regularly is important in helping you maintain a close shave, keeping you safe, comfortable, and protecting your electric razor. Here are some advantages of lubrication:
Lubrication reduces the heat generated when the blades and foils come in contact which leads to friction between the parts. Therefore improving the comfort you get when you shave. This will, in turn, reduce the risk of razor burn, skin irritation, and blemishes.
Prolongs the life span: It also prolongs the life span of the foils and blades, so that you won't need to replace them often.
Enough oil and reduced friction improve the closeness of the shave. If you use your electric razor constantly, the wear that occurs when the blades and foils meet will gradually affect its performance. In some cases, the blades may eat and cut through the foils, so you will have to replace them before that happens to prevent the risk of serious injuries. If your electric razor is properly lubricated, the process is slowed down and you will be able to get a close and comfortable shave that you want for a longer time before the parts require any replacement.
Less stress on the motor: Lubrication reduces the stress put on the motor. Usually, a lubricant allows for the cutting parts to glide over each other with minimal resistance. This means that the motor will not need to work too hard to keep the parts moving and most of the power will be used for cutting the hair coupled with minimal loss of energy in the form of heat.
How often should you Lubricate your shaver?
The frequency at which you lubricate your electric shaver depends on what the manufacturer says, and how often you use and clean your razor.
Once or twice a week: Your electric razor should be lubricated once or twice a week if you don't normally use liquid soap to clean your razor. In this case, a spray lubricant is more practical because it helps with cleaning other parts as well.
If you clean your shaver: Also, you should lubricate before or after every shave especially if you clean your shaver with soap and water. Cleaning with soap and water will likely strip the blades and foils of any form of lubrication. So it is advisable to put a few drops of lubricant after cleaning or before shaving. There is no special way of doing it.
How to lubricate your electric razor
Since we have considered the reasons why lubrication is important for you and your electric shaver, we will now see how to do it and the different available options.
1. Light, low viscosity oils and lubricants
When it comes to lubricating, the first option is to use a multi-purpose light oil. An example of light oil is the hair clipper oil and sewing machine oil, and they work well for lubricating electric shavers.
Sometimes, manufacturers (such as Braun and Panasonic) include a small bottle of lubricant that comes with the electric razor, but it rarely happens like that.
Another cheap lubricant that works just fine with electric shavers is the Wahl clipper oil. You may wish to try some light sewing machine oil for your shaver because it is very effective, cheap, and easily available.
– Foil shaver
For foil shavers, you just need to put a single drop of oil on each foil and also on the trimmer because it can get hotter than the foils during use. It is important to know that even a little drop goes a long way and that a single drop on each cutting surface will also go a long way.
After you have applied the lubricant, turn on the shaver for a few seconds so as to allow the oil to spread evenly across the foils. If necessary, you can gently pat the foils with a tissue paper to help absorb any excess oil. Don't forget that just a little bit goes a very long way.
– Rotary razor
For rotary razors, it is not necessary to take the shaving unit apart; place a drop(s) on each shaving head (including the slits and holes), then turn on the unit and allow it to run for a few seconds, then you're ready to go. That's pretty much everything. If your electric razor comes with a cleaning station, then there is no need for extra lubrication since the solutions used for cleaning usually act as a lubricant.
2. Spray lubricants
Spray lubricants are very easy and they are a practical way of cleaning and lubricating your shaver. They are also known to degrease the blades from skin oils and break down mineral deposits that come from hard water.
Before applying the spray, it is advisable to use a brush to remove hair and dirt which accumulated on the blade. If you use shaving cream or gel alongside your razor often, then you should definitely give it a thorough cleaning before you proceed with the lubrication- use hot water and a bit of liquid soap. It is also important to always follow the manufacturer's instructions when cleaning your razor. Since they made the razor, it is assumed that they know what is best for the razor. Also, note that your shaver needs to be completely dry before you apply a lubricating spray.\
– Foil shaver
To apply the spray, generously spray the blades and foils while holding the can at 2 or 3 inches away. After spraying, you can then put the shaving head back together and allow the shaver run to for a few seconds so as to evenly distribute the lubricant.
– Rotary razor
If you are using a rotary razor, you should first disassemble the shaving head in order to have access to the blades, then spray the blades, as well as the inner part of the combs. Ensure that you put the blades back together in the same way as they were assembled because failure to do so will affect the performance of your razor.
– What spray lubricant to buy
There are options for good spray lubricants available on the market. Remington Shaver Saver is one of the most popular ones and it comes in a 3.8 oz can. The Shaver Saver spray is reasonably priced, widely available, and works great as a cleaner as well as a lubricant.
Another great point on spray lubricants is that they can be used as stand-alone products or they can be used alongside the first lubricating technique described in 1 above. They may not be 100% necessary, but they prove to be very effective, easy to apply and are also somewhat inexpensive.
These cleaning and lubricating sprays make a noticeable difference to the performance of electric shavers and it is highly recommended to get one, especially if you clean your electric shaver with just soap and water. They are more effective when used on an old shaver that does not cut as well as it used to.
How do I clean an Electric Shaver
The First thing to know is that the build-up of hair clippings, skin particles and oils can seriously affect the shaving ability of your electric razor. These particles can go as far as causing damage to the shaving foils or heads, or even limit their movement, therefore putting additional strain on the engine in the process. This will likely result in faltering faster than it normally would.
These can be prevented if you clean and lubricate your electric razor properly. If you follow these simple cleaning and lubricating steps, you'll be able to keep your electric razor in the best form.
Daily cleaning
You must imbibe the habit of giving your electric shaver a regular clean after every use. The frequency of this cleaning solely depends on the rate at which your facial hair grows. Some people may prefer to clean their shaver daily or after each use, while others may want to wait until they have had two or three shaves. But you shouldn't wait too long before you clean and lubricate. Electric shavers are normally easy to clean. So whether it is a foil shaver you have or a rotary shaver, it is very easy to remove the casing that holds the rotary blades and foils, so as to gently dap out any clippings or particles that are loitering inside. You can go ahead to remove the cutter block and foils so that you can access the inner area of the shaver and clean it out.
Manufacturers also recommend that you shouldn't brush the actual foils or cutter block because those parts are very delicate and can easily be damaged by the brush. Sometimes even the smallest warp or dent on the tool can seriously reduce the performance of your electric razor.
The heads on some shavers can also be cleaned under running water. To do this,  hold the head of the shaver under a running tap to wash away all the shavings on top of the shaver. Next, press the release button on the shaving head holder, which will release the head and give you access to the blades. After gaining access to blades, allow the water to run over them for about 30 seconds, or until you can see that they are free of debris. To get the best results for the particular model of electric razor you use, it is advisable to follow the instructions in the user manual. If you have misplaced the manual, you can easily find a copy on the manufacturer's website.
Self-cleaning electric shavers
Some high-end electric shavers, like the Philips Series 9000 S9711/31, are designed to have a cleaning unit that will thoroughly clean and lubricate the shaver. The cleaning dock normally houses a cartridge that contains cleaning fluid. The fluid works its way around the head of the shaver during the cleaning process.
How long can the cleaning unit last? Philips claims that one of its SmartClean cartridges will last for three months with weekly usage. Also, an indicator symbol on the razor will tell you when it is time to replace the cartridge. The cartridges are available online from Philips store or other trusted online shops. 
There are other cleaning units such as the Braun's Clean and Renew cartridges that fit into the Clean and Charge dock and perform a similar function to the Philips SmartClean cartridges. They can be found in Argos and Boots and other popular and trusted online retailers. Braun claims that each cleaning cartridge would last for about 30 different cleaning cycles. So if you are using it daily, you need to replace it every month.
The kind of thorough clean you get from using a cleaning dock isn't always necessary daily. If you want to extend the life of your cleaning cartridges, it is advisable to use the dock once or twice every week, while following the steps that are mentioned above to do a quick daily clean manually.
Deep-cleaning your electric shaver
If the model of electric razor that you own doesn't come with a cleaning unit, then you'll have to take out some time, at least once a month, to give your electric shaver a deep clean. You don't have to worry about the method as it requires only a little more work beyond your daily clean which isn't complicated. Instead of just releasing the casing lid and cleaning the blades, you'll have to fully disassemble the blades as well as the cutting cassette from the head of the electric razor. Once you have dissembled the blades, you'll find a build-up of particles, make sure you brush them out well.  Then you can proceed to give all the parts, including the body of the razor a wipe down while being gentle with the foil if there is one. Finally, allow all parts to dry off before reassembling for use.
After you have cleaned your shaver, it is advisable to put a drop of light machine or sewing oil on the blades or foil to keep them well lubricated- usually, a small bottle of this comes in the box of a new shaver. As mentioned above, you may also buy cleaning and lubricating spray that can do both jobs at once. The Braun's SC8000 spray is a popular product that falls into this category.
When should I replace my electric shaver blades?
Most rotary blades and shaving foils are designed to put in an amount of work in order to keep the face fuzz-free. However, this will eventually take its toll on the sharpness of the blades, and sometimes it may even affect the integrity of the shaving foils. There are a few signs that will let you know if your cutting mechanism is faltering. They include:
1. When it is no longer cutting as close as it used to.
If you notice that you are passing your electric shaver over the same spot multiple times or you have to press it harder onto your skin just to get the closeness of shave you're used to, then the blades may have become dull.
 2. When you notice that the cutting mechanism feels hotter than usual during shaving.
This is an indicator of wear and tear on the blades and foils which may cause excess friction as they rub together, therefore, reducing the integrity of your electric shaver.
3. When the hair is being yanked out instead of cut.
If you notice that your hairs are being pulled out and tugged while shaving, you likely need to replace the cutting block.
The moment you start noticing all these signs, then it is time to start thinking about replacing the cutting parts of your electric razor.
How long it takes for this to happen will depend on a range of factors, such as how often you shave, the texture of your facial hair, the shaving technique that you use, how well you clean your shaver, and the quality of the cutting mechanism.
Most manufacturers recommend that you change the foils and blades of your electric shaver every 12 to 18 months. But yours might need replacing sooner than this. So you should get into the habit of regularly looking over your blades and foil so that you can spot any noticeable wear before it becomes a big issue. It is also good to keep in mind that replacement cutting parts aren't cheap, so you may want to think about it before rushing to buy some. But if your electric shaver is budget-friendly, it might be better to purchase an entirely new one. One constant fact is that, even with the perfect cleaning and maintenance, there still comes a time when it is ideal to buy a new electric shaver. When that time comes, make sure you pick the right one that suits your budget and needs by checking out our article on the best electric shaver's choice.
Recommended cleaners
Here are some recommended cleaners to get the job done.
1. Remington Shaver Saver Aerosol Spray Cleaner
Just like other products, this aerosol product has a pro and a con. The pro is that it is very easy to use. Because it is an aerosol, it is easy to store and requires just a simple press of a button to apply it. It also works as a sanitizer.
The con, however, is that the Shaver Saver has an overpowering smell. So if you're planning on oiling your shaver daily, be prepared to saturate your bathroom. So you will at least need to make sure your fan is running on a high.
2. Philips Norelco Razor Lubricant & Cleaning Spray
The Philips spray is another great option that will help you to clean and lubricate your blades at the same time. In fact, instead of the daily cleaning, you could give your shaver blades a light spray. The force of the spray will remove leftover hair that hasn't brushed away and will just moisten and lubricate the blades.
However, the con that comes with this spray is that sometimes the viscosity of the aerosol may not be as thick as you might expect. So if you're putting your shaver through a lot, you might want to make sure it is getting an excellent thick oil treatment in return. That being said, the aerosol will work perfectly for most people.
Finally, using an electric shaver lubricant shouldn't be difficult, but it also needs to be done regularly. Regular cleaning and lubrication will not only keep your shaver in top condition but it will help you get the best use out of it. This will, in turn, get you a great, comfortable and close shave for years to come.
Conclusion
We hope that this article has helped you to clear some confusion you might have had regarding the proper lubrication of an electric shaver. Now that you know how important it is to always lubricate and how it will save money in the long run, try to pay close attention to it while ensuring that you do it the right way. Good luck!
Choosing the Right Lubricant for Electric Razors
Picking the correct lubricant or oil isn't always easy when it comes to maintaining your electric razor, but it's an essential step in ensuring its long-lasting performance.
• Importance of Lubrication
An electric razor is an investment in personal grooming that should be protected with the right maintenance. It requires regular cleaning, and equally importantly, consistent lubrication. With the appropriate lubricant, electric razors perform efficiently, helping reduce skin irritation and providing a clean, smooth shave.
• Mineral Oil: The Regular Go-To
Mineral oil is one common choice for electric razor lubrication. It has excellent lubricating properties and creates a protective layer over the razors metallic parts, minimizing wear and tear resulting from metal-on-metal friction.
• Light Machine Oils
Light machine oils, typically recommended for sewing machines, can also work well with electric razors. These oils have a low viscosity, allowing them to penetrate and lubricate small moving parts in electric razors effectively.
• Electric Shaver Specific Oils
Many people might prefer lubricants specifically designed for electric razors. These oils are formulated with the razors specific needs in mind, making them an excellent choice for optimal razor maintenance.
• Natural Oils as an Alternative
Some users opt for a more natural approach by using vegetable-based oils such as olive or coconut oil. These can work well, especially for individuals who have sensitive skin or allergies that can be triggered by synthetic oils.
• Recommendation: Synthetic Oils
From personal experience, I recommend synthetic oils for lubricating electric razors. They are produced using a synthetic base stock, additives, and carrier oils that provide a high level of lubrication, heat resistance, and longevity. They can be a little more costly but worth the benefits they offer.
• Cautions in Oil Usage
No matter what type of oil you choose, it's essential to use it sparingly, applying only a few drops to the necessary parts. An over-lubricated electric razor may accumulate debris, leading to potential malfunctions.
• Regular Lubrication is Key
It's equally important to lubricate your razor consistently. Even the highest-quality lubricant won't offer much protection if it's not applied regularly. As a rule of thumb, try to lubricate your razor after every cleaning.
• Understanding Razor Maintenance
Beyond lubrication, electric razor maintenance includes regular cleaning, replacing worn-out parts, and proper storage. The Manufacturer's maintenance guide should be referred to understand all necessary maintenance steps.
• Final Thoughts
Choosing the right lubricant or oil to maintain your electric razor goes a long way towards protecting your investment and ensuring a clean, smooth shave. Experiment with various types, from mineral and synthetic oils to natural alternatives, to see which works best for your razor and skin type.
For further reading, you can refer to Pennsylvania State University's educational resource on "Materials Used in Electric Razors and Their Recycling Process," where they briefly touch on the subject of razor maintenance as well here.
Note: Always consult manufacturer recommendations in conjunction with the above information, as different brands and models may have specific requirements for maintenance and lubrication.
Regular Lubrication For Electric Razors
In optimal care for electric razors, lubrication ranks highly. Contrary to belief, this should not be a one-off activity done after cleaning. Instead, the electric razor should be regularly lubricated.
This ensures reduced friction and heat which are common by-products of usage. The more frequently the razor is lubricated, the more efficient its operation.
• Selecting Appropriate Lubricants and Oils
Choosing the right lubricant or oil is an often overlooked yet crucial aspect in the care and maintenance of electric razors. While it may seem trivial, not all oils and lubricants are suited for use on electric razors. In fact, using the inappropriate type could pose a risk both to the user and to the integrity of the razor.
For instance, according to NCSU, heavier oils could potentially hamper the performance of a razor's motor. On the other hand, overly light oils may not offer the required slide, causing the motor to work harder than necessary.
• Risks and Dangers Posed by Wrong Lubricants
Using unsuitable oils or lubricants on an electric razor could lead to damage not just to the device but also to the skin. Inappropriately heavy oils may cause the blades to rotate slower than intended resulting in painful pulls on the skin or uneven cuts.
Further, these wrong oils could lead to a build-up of gunk in the razor which makes cleaning more challenging, shortening the device's lifespan.
• Proper Storage of Electric Razors
Storage is an often overlooked aspect of razor care. Properly stored electric razors are guaranteed a longer lifespan while minimizing potential damage.
Keeping it in a dry, dust-free environment, for example, a padded or cushioned drawer, can avoid physical damage and dust particles clogging the motor. Avoid placing the razor near humid places like in the bathroom as it could lead to rusting or other water damage.
• Using Alternative Cleaning Methods
The regular cleaning of electric razors cannot be stressed enough, but did you know that other than using recommended oils, alternative cleaning methods exist?
Alcohol wipes, for instance, are a popular choice owing to their ability to kill germs and bacteria, ensuring that your razor is always safe for use. Specialized cleaning solutions on the other hand can work wonders in ridding your razor of stubborn dirt as discussed by AOM.
• Drawbacks of Spray Lubricants
As convenient as spray lubricants might be, they come with their own share of challenges. Spray lubricants, for instance, could easily be over-sprayed, leading to waste not to mention the potential damage to the surrounding environment.
Some are also made from potentially harmful aerosols which include flammable contents, requiring caution. Always ensure that spray lubricants are used in well-ventilated areas to prevent inhalation of these harmful particles.
In conclusion, taking care of an electric razor calls for more than just cleaning it after use. Regular lubrication, proper storage, and the use of suitable oils go a long way in lengthening its lifespan and maintaining its efficiency.
Regular checks to ensure good functionality and proper storage should also not be overlooked. It's my recommendation that you apply these tips to your regimen and enjoy a longer, smoother shaving experience with your electric razor.
• The Added Benefit of Electric Razors in Grooming Routines
Electric razors have revolutionized personal grooming routines for many people, offering unmatched convenience and versatility. The particular advantage they provide over traditional manual razors is substantial, putting modern grooming tools in a league of their own.
• Exclusive Range of Electric Razors for Men and Women
Target offers a diverse range of electric razors for both men and women. In particular, their arsenal includes all-in-one multigroom solutions, rechargeable face and body trimmers, facial hair removers, and epilators to suit various grooming needs.
These tools significantly jazz up the grooming routine, ushering in not only efficiency but also precision and ease of use.
Having such a broad array of choices allows individuals to choose tools that align with their personal grooming goals and preferences, giving them the edge and customization they desire in personal care.
• Rechargeable Wet and Dry Electric Foil Shavers: The Game Changers
Electric foil razors are hailed as game-changers in personal grooming. The convenience offered by rechargeable wet and dry electric foil razors is unparalleled. They provide a smoother shave and the flexibility of using it in the shower, making shaving a breeze.
Furthermore, because these are rechargeable, there's no need to worry about running out of power in the middle of a grooming routine, which is a common problem with non-rechargeable tools.
• The Importance of Precision Trimmers for Beard Maintenance
Precision trimmers, including pop-up trimmers, are essentially grooming savers for individuals who wish to maintain and shape their facial hair. Beard trimmers are equipped with these precision tools, allowing for a well-kempt and clean look – a highly desired aesthetic in contemporary grooming trends.
The precision that these trimmers offer ensures that the facial hair is evenly cut, guaranteeing a smart and polished outcome that radiates a well-groomed look.
• Braun Cordless Wet and Dry Epilators: Compact and Rechargeable
Among the many epilators available in the market, Braun's cordless wet and dry epilators with bikini trimmers have gained substantial popularity. Notably, their compact design makes them perfect for quick hair removal, especially when planning for beach vacations.
Given that they are rechargeable, these epilators aren't dependent on a continuous power source, and their water-resistant feature ensures they can be used in wet conditions, such as in a shower or with a gel or foam.
While using these gadgets comfortably at home, for more intricate knowledge about hair removal, you can refer to WebMD, an authoritative source of medical information.
To summarize, electric razors, packed with numerous features, have substantially altered personal grooming routines.
They offer the convenience of quick and efficient grooming, a smoother shave, and the assurance of well-defined, well-maintained facial hair. In this high-paced world, investing in an electric razor might be just what you need for a grooming routine that saves time and yields impressive results.
• Differentiating Between Electric Shavers
When it comes to electric shavers, there are three primary types to consider: foil shavers, rotary shavers, and beard trimmers.
Foil shavers are named after the thin, metallic foil that scrubs over your face.
They're great for those who have delicate skin or who shave every day, as they provide a close but gentle shave. Further information on the comparisons between electric shaver types can be found here
Rotary shavers, on the other hand, are more flexible and adapt well to the contours of your face.
They are best suited for those who don't shave as frequently or who have thick, coarse hair.
Lastly, beard trimmers are designed specifically for longer facial hair, and maintain a specific length without giving a completely clean shave.
• Importance of Oiling Your Electric Shaver
One key aspect of maintaining your electric shaver's optimal performance is regular oiling.
The blades' efficiency is significantly enhanced, leading to a cleaner, closer shave.
Moreover, regular oiling also acts as a preventive measure against corrosion, prolonging the life span of the shaver.
• Cleaning Your Electric Shaver
Besides oiling, cleaning your shaver on a regular basis is also a vital upkeep task.
However, avoid using soaps or detergents during this process.
Such cleaning agents can remove the oils and lubricants from the metal parts, disrupting the shaver's overall function.
• Lubricating Oils for Your Electric Shaver
Even if you do not have a specific lubricating oil or spray for your shaver, using any available one is better than not using any at all.
However, aerosol blade lubricants are highly recommended.
These are favored for their simple application process and assurance of even coverage on the blades.
• Oiling for Longevity and Comfort
Regularly oiling your electric shaver doesn't only boost performance, but it also has benefits for the user.
It helps the shaver last longer, saving you the cost of frequent replacements.
Moreover, it reduces skin irritations and risks of injuries, making your shaving experience safer and more comfortable.
To sum it all up, understanding your electric shaver and maintaining it well can dramatically improve its performance and lifespan.
So, next time you pick your shaver, remember the importance of choosing the right type, oiling it regularly, and cleaning it properly for the best shaving experience.
Step-by-Step Guide: Oiling and Lubricating an Electric Shaver
• The Need for Oiling an Electric Shaver
Oiling an electric shaver is not simply about maintenance. This routine task is key to achieving several benefits such as a closer shave. Moreover, it acts as a barrier to prevent your shaver from overheating and reduces wear and tear. In essence, a well-oiled shaver serves to extend the device's longevity.
• Choosing the Right Oil
The kind of oil you use for lubrication matters as well. Light oils are recommended, such as mineral oil or baby oil. Lubricating sprays specifically designed for shavers are also a great option that can be easily sourced.
However, an area of caution includes avoiding certain types of oils which are too thick. These include everyday cooking or motor oil, along with coconut oil. Using these could lead to a blockage in your shaver or potentially cause skin irritation.
• Frequency of Oiling Your Shaver
Many factors play a role in determining how often you should oil your electric shaver. These include the model and make of the electric shaver, the manufacturer's instructions, and how frequently the shaver is used and cleaned.
Though a general rule is to oil the shaver after every use, those who use it less frequently may only need to apply oil a few times a week. The key remains to keep the blades in top condition.
• Importance of Cleaning Before Oiling
Before you proceed with oiling, it is very important to ensure your shaver is clean. All traces of hair and dead skin cells that can clog the shaver should be removed. Not doing so, tends to hamper the lubricating process and can potentially affect the performance of your electric shaver.
• Expert Q&A: Additional Advice
Leveraging the expertise of professionals always adds value. As per a top professional barber's advice, if you are transitioning to an electric shaver, it is advisable to use a beard trimmer for the first week or two.
This strategy gives your skin time to adapt to the new shaving technique. Close attention should be given when shaving the neckline as it is highly sensitive.
• Cleaning Both Foil and Rotary Shavers
Despite their different mechanisms, both foil and rotary shavers require proper care. It is quite possible to clean and lubricate these types of shavers at home. The difference lies mainly in the technique, taking extra precautions with rotary heads as they can be inconvenient to reassemble.
• Conclusion
In essence, regularly cleaning and oiling an electric shaver not only sustains its performance but also prolongs its life. It ensures you continuously receive a close and comfortable shave.
Plus, it's a lot cheaper and easier than regularly buying replacements. For manufacturer-specific instructions and advice, I recommend visiting their official websites.
A note-worthy non-commercial source, that can provide more insight into the maintenance of shavers, is the the Barber Board of the California Department of Consumer Affairs. Their website can provide further educational material for the maintenance and care of both professional and personal grooming tools.
The Perks of Electric Razors and Trimmers at Target
Heading to a Target store or browsing through their online site, one cannot miss the impressive array of grooming products. Electric razors, shavers, trimmers, and various grooming appliances are stocked in abundance, catering to a vast clientele.
Picking a grooming tool from Target means joining a club of satisfied customers who prioritize self-care and grooming.
• Leading Brands at Your Fingertips
Target's grooming aisle is complete with all-in-one multigroom solutions from leading brands worldwide. Philips Norelco and Braun lead the tier, offering a diverse range of products to answer all your grooming needs.
Whether it's a decent clean shave, styling your beard, or body grooming, these brands have you covered. Their multigroom devices are designed to provide maximum comfort while ensuring an efficient trimming or shaving experience.
• Multiple Use Cases: Wet, Dry or On-the-Go
One salient feature of the electric razors available at Target is their ability to be used in both wet and dry conditions. This flexibility provides a smoother shaving experience, even while you are in the shower.
It also means fewer cuts, lesser irritation, and a cleaner shave. For those who want an efficient trim without the mess of traditional shaving, this is a perfect solution.
• Trimmers for Precision Beard Grooming
For those caring for their beards, most beard trimmers at Target are equipped with built-in precision or pop-up trimmers. These allow you to maintain and style your facial hair with precision. The added convenience offered by these trimmers lets you refine and perfect your look without investing in multiple tools.
• Braun Cordless Epilator: Smooth Skin Achieved
Target also hosts the Braun cordless wet and dry epilator with a bikini trimmer, particularly suitable for achieving smooth skin.
This is an essential grooming tool for those planning a beach vacation or simply desiring smooth, hair-free skin. The convenience and efficiency of the epilator make it ideal for quick touch-ups or larger swaths of epilation.
• Braun Epilator: Compact and Travel-Friendly
The same Braun cordless wet and dry epilator also stands out due to its small footprint and rechargeable batteries. These features make it a compact and convenient grooming tool to carry during travel. Your grooming routine won't have to be disrupted or compromised, no matter where you go.
• Target: Meeting the Grooming Needs of Everyone
Target remains a popular choice when it comes to catering to the grooming needs of both men and women. The wide availability of brands and products provides an assortment for every consumer, regardless of their grooming habits and preferences.
Target's grooming section encompasses everything you might need, making it your one-stop shop for all your grooming needs.
• Expert Recommendations
As someone with extensive knowledge and experience with grooming tools, I would highly recommend exploring the range available at Target.
You will find an extensive range of products from trusted brands like Braun and Philips Norelco that offer high quality and performance. For further insight into electric razors and other grooming tools, here is an informative site packed with useful information.
So the next time you need a new grooming tool, remember that Target has got you covered. Whether it's a beard trimmer, a precision trim tool, or even a compact epilator for travel, you'll find what you need within their extensive selection.
• Essential Items for Cleaning Electric Razors, Clippers, and Trimmers
The process of cleaning electric razors, trimmers, and clippers involves certain items that are essential for the task. You will need a bristle brush, soap, blade lubricant, and spray cleaner. These items will ensure thorough cleaning without the need for self-cleaning stations.
The bristle brush serves the function of sweeping off hair from the device. Therefore, it is advisable to use a brush that can reach into the smallest crevices of your device. You might check this site for a further understanding of the importance of thorough cleaning in maintaining hygiene.
Soap, on the other hand, will assist in the deep cleaning of the device. Using mild soap is generally recommended to avoid damaging the device's parts.
Blade lubricant ensures your device runs smoothly, preventing overheating and unnecessary strain. It is an essential element during the cleaning process.
Lastly, a preferred spray cleaner is necessary. The type of cleaner will be determined by whether your device is waterproof or not.
• Cleaning Your Electric Razor, Clippers, and Trimmers
The cleaning process starts with the removal of hair from your device. Using the bristle brush, gently sweep off hair from your razor, trimmer, or clippers. Be sure to reach all the spots where hair may have accumulated.
For waterproof devices, the next step would be to rinse the device under running water. Please ensure the water is not too hot to avoid causing damage to the device.
For non-waterproof devices, a spray cleaner should be used instead. Simply spray the cleaner onto the device and use your cleaning brush to scrub gently. Be sure to follow the instructions on your cleaner's package.
• Drying and Lubrication
Once the device is cleaned, it is crucial to let it air-dry completely. Resist the urge to speed up the process with a towel or hair dryer. These could potentially damage your device.
After your device is dry, the next step is to lubricate the blades. This process helps to extend the lifespan of your device by reducing strain and overheating. Apply a drop of the blade lubricant to each cutting surface of your device.
For successful lubrication, it is advisable to run the device for a few seconds. This helps to spread the oil evenly across the cutting surfaces.
However, be sure not to over-lubricate your device. Too much oil could cause an unnecessary mess and potential damage to your device. If you accidentally apply too much, remove the excess oil gently with a paper towel.
• Applying the Same Cleaning Principles to Clippers and Trimmers
This cleaning process is not limited to electric razors. You can also apply the same process when cleaning your clippers and trimmers.
The method remains the same brushing off hair, rinsing with water or using a spray cleaner, air drying, and finally lubricating the blades. By adhering to these maintenance measures, you can get a better performance out of your grooming devices.
In conclusion, cleaning your electric grooming devices need not be a complicated process. With the right materials and a good understanding of the cleaning steps, you can prolong the life of your devices and enhance their performance.
Regular cleaning and maintenance of these devices also contribute to better hygiene and a superior grooming experience.