How to choose an electric razor: The ultimate guide
In this blog post, I will discuss the most important features of an electric razor and the most important things to consider when buying a new electric razor for yourself. Finding the best electric razor for yourself is not a Herculean task. Enjoying a hygienic and relaxing shave should not break your bank.
To choose an electric razor look at least at the following factors:
Accessories
Battery Life and Charging Time
Closeness
Comfort
Coarseness
Foil versus rotary electric razor
Speed
Maintenance
Flat-lying hair
Dry versus a wet shave
Budget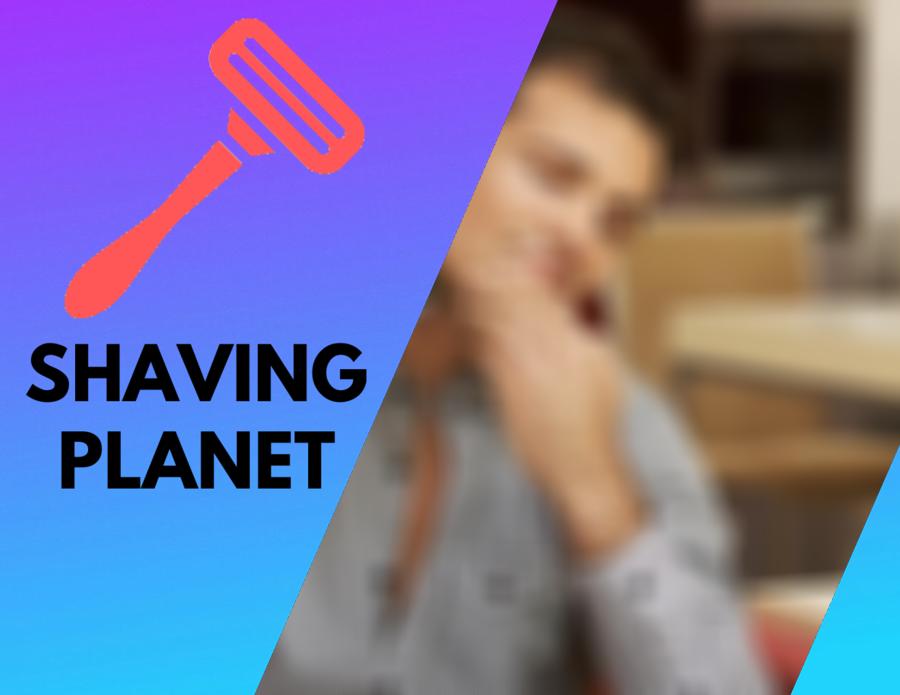 How to choose an electric razor
The selection of the right electric razor seems a little perplexing when you are surrounded by thousands of similar options. Through this guide, I will help you save many hours of your time, effort, and tons of your money. I will start with YOU, the user.
I am sure by the end of this blog, you will fully learn, understand, and decide which electric razor is right for your skin in the given circumstances. The uncountable designs, features, makes, models, specifications, and variations create a paradox of choice. You must have wasted dozens of hours filtering through numerous online stores or gazing at the pictures of models advertising electric razors in newspapers or fashion magazines.
There have been cases when the new models of electric razors introduced into the market were nothing more than a marketing ruse based on cosmetic and unfactual things. I have assumed that you have struggled to scroll through the web looking for the right electric razor for yourself and stumbled over irrelevant articles, reviews, ads, or videos. The right electric razor checks most of the boxes of your specific requirements, with minimum drawbacks.
Every user of electric razor is different, their necessities are different and their shaving routine is different. If I find a certain electric razor perfect for my skin, the same electric razor can be the poorest and the most unfavorable option for you. The selection of a suitable electric razor is a personal matter.
The reason is, all men and women are entirely different from each other and all of us want entirely different things out of an electric razor. These contrasts and differences can maximize your complication of finding the ideal electric razor for yourself. A particular electric razor will never be perfect in all situations.
Most important things to consider when choosing a new electric razor:
● Advanced features:
You must choose an electric razor with a twenty percent larger battery charging capacity that should provide up to sixty minutes of wireless shaving time. You should choose an electric razor with a 32-bit memory control unit (MCU) that has the capacity to process a lot of data quickly and is fitted with such a sensor that can read the density of your beard and make suitable adjustments for more efficient shaving. You must choose an electric razor with an LED display with white backlighting that will show you the battery level, cleaning reminder, etc clearly even in dim light conditions.
Some other advanced features that you must look for when choosing a new electric razor for yourself include i) five-minute quick charge, ii) travel lock, iii) Multi-head lock, iv) Universal voltage adapter, and v) slide-out trimmer. Look for the one with a glossy outer case as it will not show your fingerprints and smudges too clearly. Choose the one with textured dimples on its handle to give you a firm grip of it and prevent it from falling into the water while you are shaving in the shower room.
The multi-head lock is very helpful when you are shaving tricky areas with curves and contours. In the unlocked position, the shaving head of your electric razor will swivel about freely. When you slide it down it will lock the shaving head in one of the five pre-determined positions.
This button also doubles as a travel lock and you can activate it by pressing and holding it continuously for at least three seconds. A red padlock will show up on the LED display of your electric razor, accompanied by a short beep. This safety feature will prevent the electric razor from being switched on accidentally while you are traveling.
You can unlock it by pressing and holding the power button again for three seconds. The LED display of your electric razor will show different icons. The battery level indicator uses five segments, each one representing a twenty percent charge and two water droplets symbolize the cleaning reminder.
● Automatic cleaning station:
You must choose the electric razor that comes with a cleaning station. In order to use the cleaning station of your electric razor, you should first of all, connect its charging cord to the port on the back of the cleaning station and insert the included cleaning cartridge. When you press the oval button on the back it will pop open the cleaning station so you can insert the cleaning cartridge into it for an instant clean up.
You should first remove the plastic cap from the cartridge, then slide it from the back of your cleaning station until it snaps into its proper place. Choose the electric razor with a cleaning station where you can easily insert it from the front of the cleaning station (like on the Braun Series 7) as the cord may get a bit in the way if you try to insert it from the backside.
Before placing your electric razor in its cleaning station, you must make sure that it is completely dry, without any soap or foam on it. They must not end up in your cleaning station. You must also make sure that the head locking button of your electric razor is in the unlocked position, otherwise, it will not fit inside your cleaning station.
When you will put your electric razor in its place, you will hear a beep confirming that the pins on the back of your electric razor are properly aligned to the contacts in your cleaning station. To proceed with the cleaning process, you will have to push the button on top of the cleaning station once and if your cleaning station is in standby mode, you must push the button twice. The cleaning process will begin instantly.
Your electric razor will turn on and off again and again. The cleaning solution will be pumped through its shaving head, removing dust, dirt, oil, hair, gunk, etc. The intensive cleaning program will last for exactly two minutes and ten seconds.
After the cleaning process, your automatic cleaning station will start drying the shaving head. A noiseless fan blows air over the shaving head of your electric razor through a tiny cutout inside the cleaning station. The fan will stop after forty minutes and the charging will resume.
After charging up to a hundred percent your electric razor will go into standby mode. You must take out your electric razor from the cleaning station once the drying is complete. You must also take off the cleaning cartridge from your cleaning station and put its plastic cap on to prevent the evaporation of the alcohol-based cleaning solution.
This will help you extend the lifespan of your cleaning cartridges. Experts recommend automatic cleaning of your electric razor every three to four shaves and do some manual cleaning in between.
● Accessories:
You must choose an electric razor which has a user manual, leather travel case, cleaning brush, charging cord, cleaning cartridge, cleaning and charging station included inside its box. In this way, you will not have to buy any parts separately. Make sure the plugs are suitable for the wall outlets in your home.
● Battery Life and Charging Time:
You must choose the latest model of an electric razor so that a fully charged battery may let you use it for up to sixty minutes. That is ten minutes more than the older models of electric razors. You must avoid the electric razors that will only work while it is cordless and you cannot shave while it is charging.
In this way, you will be able to shave consistently for more than three weeks. Even if you forget the charging cord at home, you don't have to worry about the battery while you are on holiday. Most of the electric razors available in the market come with a European plug, so you will have to use a simple plug adapter.
The latest models of electric razors have a battery that can charge fully from zero percent to a hundred percent within sixty minutes.
● Closeness:
If you like to get the closest shave, you must consider a foil electric razor. If you are interested in getting a close shave and your facial hair is rather coarse and tends to grow back pretty fast, then the Panasonic Arc5 is the best option. You will get the desired closeness if you use an appropriate electric razor like the Panasonic with good shaving cream.
A pre-shave lotion is also a good option if you are on the run and lack the time to build up and apply lather.
● Comfort:
The foil electric razor will give you the most comfortable shave ever. Even if you go through an area multiple times or apply a bit more pressure than needed, the Braun Series 9 will remain adequately comfortable. The Braun Series 9 is very efficient at capturing your whiskers, even the more difficult ones that grow in different directions or lie flat, so most of the time you can get away with fewer strokes than usual.
● Coarseness:
Most consumers have a common misconception that constantly pops up, is that rotary electric razors are better for coarse hair. But the experts say this is far from reality. The fact is both the rotary electric razors and foil electric razors are as good for coarse hair, but as expected, the very basic models will lack the power of the premium models.
The Panasonic Arc5 electric razor has that massive head and 5 blades are a bit of an overkill in the opinion of the experts but if you have very dense and coarse facial hair then you would benefit from it, otherwise, the Arc 4 will be just as good.
● Cleaning solutions:
Foil electric razors are the easiest to clean. Panny electric razor is the easiest to clean and maintain. They are much easier to clean compared to Braun electric razors, even when you use shaving cream.
It literally takes less than a single minute to have it thoroughly cleaned with a bit of liquid soap. The cassettes used in Braun electric razor are fiddly to clean even if you don't bother to carry along your cleaning station. This is a big plus for the Panny electric razor if you enjoy traveling a lot. Also, you can save a ton of money on cleaning cartridges.
● Four blade shaving head:
You must choose an electric razor with either one of these most innovative technologies:
i) Optifoils: There are two outer foils that cut the hairs at your skin level. They are called optifoils. You must choose the electric razor that features a honeycomb shape of the perforations, supposedly making them more efficient at catching your hairs.
ii) Hyper Lift and Cut technology: You must choose the electric razor that has a distinctive golden-colored Titanium Nitride coating, which is good for lifting and cutting the flat-lying hair.
iii) A Direct and Cut trimmer: You must choose the electric razor that has a Skingaurd integrated into its Direct and Cut trimmer which is a metal bar meant to protect your facial skin against cuts and irritation. A Direct and Cut trimmer will line up and cut your hair that grows in different directions.
● Foil versus rotary electric razor:
A foil electric razor is mostly safer. With foil electric razor you can enjoy maximum comfort and closeness of a shave. Foil razors are perfect for beginners as the uses of short, straight strokes against the hair grain make foil electric razors perfect for beginners.
The narrow foil screen will allow a much closer shave as its interior blades oscillate at a very high speed as compared to a rotary electric razor, there is little risk of pinching or pulling your facial hair which will end up in a neat shave. But don't buy cheap foil electric razors as it is difficult to shave flat-lying long facial hair with them. For such hair, you must shave more frequently using shaving cream and pre-shave lotion.
Foil electric razor is much easier to clean and maintain. They have tight, straight foils or trimmers that allow greater control, particularly in the areas of your upper lip and around your sideburns. You must opt for a foil electric razor only if your budget allows.
Rotary electric razors cannot shave as smoother and as comfortable as a foil electric razor. The rotary cutters of these electric razors are located behind metal combs that are very thick compared to the perforated metal screens on foil electric razors. There is a thick barrier between your skin and the blades of your electric razor.
Some manufacturers were attempting to compensate for this issue by doubling the blade. The first blade of this electric razor was meant to lift your facial hair and the second blade was meant to shave the hair. But this design failed to perform well and deliver the desired results to the users.
Users of electric razors that feature the Lift and Cut technology say the first blade can only yank the hair when shaving the neck. Two most prominent advantages of rotary electric razors over the foil electric razors are i) noiselessness and ii) good at shaving the longer hair. While the foil electric razors are the safest option for people with sensitive skin. Rotary electric razors are much better at collecting the debris in their hair chamber as compared to the foil electric razors.
To conclude this foil versus rotary electric razor debate, I would say that you must purchase a rotary electric razor if you like to shave less frequently every three days or once in a week, you like noiseless electric razors and your skin is not sensitive.
You should purchase a foil electric razor if your skin is very sensitive, you like a comfortable and close shave, you like to shave more frequently on a daily basis or twice a day, you are too busy and cannot clean or maintain them too carefully, or you are a beginner who has never used an electric razor before because the transition from manual handheld razors to electric razors becomes too smooth and easy with foil electric razors.
● Heat generation:
The foil electric razors generate a lot of heat during use. Because their blades oscillate at a very high speed and they rub against the foils, so they get extremely hot. Proper lubrication can help with heat reduction, you must lubricate your electric razor using either a special cleaning spray or common mineral oil.
● SyncroSonic technology:
You must choose the electric razor whose motor induces tiny vibrations into the four shaving elements which make them glide easily across the curves and contours of your face. This feature gives the most pleasant and comfortable shave. Such electric razors have forty thousand cutting actions per minute as their blades oscillate at ten thousand cycles per minute.
When you multiply ten thousand cycles to the number of four blades, you will get forty thousand cutting actions per minute.
● Speed:
The inner blades of a foil electric razor oscillate at a much higher speed than a rotary electric razor. The rotary electric razors have a very low speed at which the blades rotate less than one thousand revolutions per minute compared to ten thousand to fourteen thousand revolutions per minute in the case of most foil electric razors, increasing the risk of hairs getting pulled, so you must really take your time and never rush through a stroke. Some electric razors are fitted with a slightly less powerful motor compared to other Arc 4 and Arc 5 models with thirteen thousand CPM as opposed to fourteen thousand CPM, but that should still be easy enough.
If your electric razor has an extra blade, it means that you should be able to complete your shave faster with them.
● Noise and vibration:
Foil electric razors are too noisy and they vibrate a lot. These are very harmful to teenagers with autism. While rotary electric razors are less noisy.
● Maintenance:
Foil electric razors are the easiest to maintain. If you notice a drop in the performance of your electric razors after a few months, get them properly cleaned and you will probably be surprised by the difference this can make. The experts recommend a cleaning spray like the Remington Shaver Saver.
The cleaning sprays for the electric razors are inexpensive, easy to use and they can lubricate the cutters of your electric razors very well. If that is not an option, let the blades and foil of your electric razor soak in warm soapy water for one hour, then rinse them thoroughly and let them dry out. Never forget to lubricate the blades of your electric razors on a daily basis, especially if you clean your electric razor with liquid soap and water.
● Flat-lying hair:
The foil electric razor will have trouble with flat-lying hairs, but you can get around that by shaving on a regular basis. Good shaving cream and a pre-shaving lotion can help solve this problem.
● Rate of hair growth:
Rotary electric razors are really good at capturing and cutting long hair. In contrast to them, foil electric razors are good at only shorter facial hair. Foil electric razors just don't work very well on long facial hair like a three-day beard or more.
● Predisposition to irritation, burns, cuts, nicks, rashes, and ingrown hair:
Some electric razors can cause small cuts in your skin when tiny bits of your skin tissue surrounding your hair shaft poke through the slots in the combs of the electric razor. With foil electric razors there is a minimum risk of pinching or pulling your facial hair.
● Dry versus wet shave:
Panasonic electric razors simply work better than dry or wet Braun electric razors. Using a Braun electric razor with shaving cream does not make that much difference. Panasonic electric razor combined with a good shaving cream works the best for most men as it makes the razor a lot more comfortable while the closeness is also great.
If you have sensitive skin then shaving dry with a Panasonic electric razor is not as comfortable as using a Braun electric razor. If you tend to get a bit of razor burn above your upper lip or on your neck and if you will be shaving wet for the majority of the time, the experts recommend that you should consider a Panasonic electric razor. But I am not sure how well it will work for you when used dry.
In wet shaving, you don't really get along with Feather blades, they are too sharp and harsh on the skin. You can shave with a milder double-edged razor and Gillette Platinum or Personna blades. This combination works best for most men.
● Intervals between shaves:
Panasonic electric razors work perfectly with shorter, coarse facial hair, but are not as perfect as the Braun electric razors with longer, flat-lying whiskers. But if you like to shave on a daily basis or even every other day this will not be a problem. Considering this aspect, the Panny electric razor would make more sense.
The selection of the right model really depends upon your budget. If you have sparse facial hair then an Arc 5 would be a bit overkill for your sparse facial hair, so you should consider an Arc 4 or even an Arc 3.
● Initial investment:
If your budget is limited and you are looking for an electric razor that can handle a three-day-old beard (or even more), you must consider a rotary electric razor. The selection of the electric razor really depends on your budget, you can choose an entry-level model like the Philips 3100 or a high-end one like the Series 9000 Prestige.
You must buy a rotary electric razor when your budget is rather limited because a cheap rotary electric razor will likely perform better than a cheap foil electric razor. 
● Budget for replacement of blades and foils:
The prices of Series 7 replacement heads have now gone up a bit. Previously, they used to cost significantly less than the ones for Panasonic electric razors, but now they are pretty much the same. The replacement shaving heads for Panasonic electric razors have always been notoriously expensive.
The replacement foils and the blades for the Panasonic electric razor really cost less. The Panasonic Arc3 is the most budget-friendly, both the electric razor and the replacement parts are cheaper. It is a solid shaver as well, but the Arc 4 feels a bit faster with fourteen thousand CPM and three micro-foils.
Final Remarks
To sum up this blog post, I would say that I am fully confident that having read this guide you will now make an informed decision while choosing an electric razor.