Can You Shave Before or After Laser Hair Removal?
If epilation methods or waxing makes you seek other improved hair removal treatment, then, going for the laser hair removal procedure is the best option to achieve better results. However, before you sign up for these costly treatments, you need to consider this fact about the hair removal procedure – can you shave before or after the laser hair removal procedure? The information specified below will help you decide if you can shave before or after the laser hair procedure.
Can You Shave Before or After Laser Hair Removal?
Before your laser hair removal you typically only need to shave your hair a few days before the start, to make the stumps hard and visible for better results. You should retain from waxing, as wax pulls strands and ends up having limited hair surfaces to be absorbed by the laser.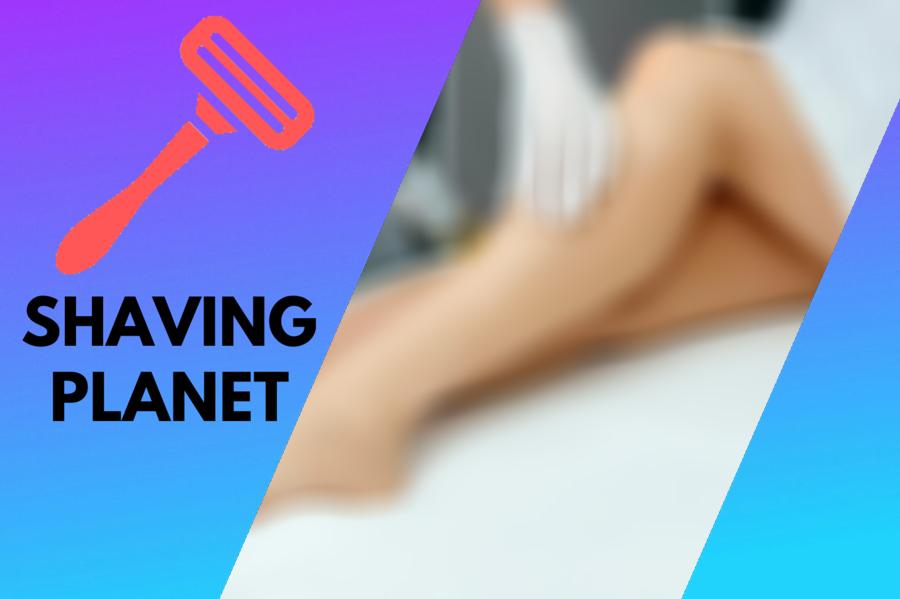 Once you've completed the procedure, you may have some minor discomfort and some redness for the first few hours. It's advisable to stay away from any form of exercise a day after the procedure. Sweat is a major cause of irritation, and this can lead to irritation of the treated area where the laser was used. You can also stay away from direct sun exposure for a number of weeks after the treatment and ensure to apply sunscreen anytime you are going under the sun after the initial period.
To learn more about the things to do before and after the laser hair removal procedure, check out this comprehensive information about the procedure. This will guide you and help you inquire about the right things from the expert who is going to perform the procedure.
Things to Take Care Before Laser Hair Removing Procedure
Laser hair removal is the latest technique used for long-lasting hair reduction. It provides a worthy durable replacement to other hair removal techniques such as waxing, shaving, and electrolysis. As with every medical procedure, qualified personnel, such as a specialized physician, should perform this treatment. Be cautious of a health spa, hair salons, or other services that allow non-professional to carry out this procedure. Before any laser hair removal procedure, it is essential you fix a meeting with the specialist. The specialist will use the consultation to:
Assess your previous medical record, including your medication usage.
Tell you about benefits, expectations, as well as the risk of this procedure to you.
Deliberate on several options you have and answer your inquiries about the procedure.
Take some photographs to be used for reviews later in the treatment.
The specialist will give you some detailed guiding principles to help you get ready for the laser hair removal procedure. Here are the major things you must know and do before you undertake the laser hair removal:
● Stay out of the sun
It is very vital that you have no sunburn or suntan during this procedure. Some specialists suggest staying completely out of the sun for up to 6 weeks before the laser hair removal procedure. A suntan amplifies the risks as skin lightening. If you already have a sunburn either from direct exposure to sun or sunless tanning products, you can wait pending the time the tan fades entirely before undertaking the laser hair removal treatment. Sun exposure reduces the success of laser hair removal and may boost the risk of problems following treatment.
● Avoid plucking, waxing, and electrolysis
If you're considering the laser hair removal procedure, it is better to stay off other hair removal techniques such as waxing, tweezing or electrolysis for at least 3 weeks before your procedure. Epilation methods such as tweezing, waxing, plucking, and electrolysis can impair your hair follicle and disrupt the laser hair removal. However, you can shave your hair before undergoing laser hair removal treatment. Shaving in advance is very good because it protects the hair follicle and shaft. You can deliberate with your specialist to determine when to shave before the procedure. Most specialists recommend shaving 3 days before the laser hair removal in order to bring out maximum results.
● Hair color and skin type influence the success of laser hair removal
Laser hair removal is most efficient for people with dark hair and light skin because the laser beam aims the colouring melanin in the hair. You may probably be demanded to shun laser hair removal if you have a dark skin tone. Nevertheless, technology advancement has made laser hair removal technique reliable and efficient for patients with dark skin and individual hair colors.
Things to Take Care after Laser Hair Removing Procedure 
After completing your laser hair removal procedure, you will start thinking about how your body will act in response to the treatment, what results you will look forward to, and what are the post-operative care guidelines. In the course of the method, hair roots are removed by a strong laser beam. Nevertheless, lasers sometimes make your skin becomes more sensitive. Upon finishing your laser hair removal procedure, you will be given anti-inflammatory creams or lotions, ice packs or cold water to ease any distress, redness or swelling after the procedure. Complications are usually temporary and usually fade a few hours after the treatment. Here are some things you need to consider after completing your laser hair removing procedure:
● Redness or Swelling
After the laser hair removing procedure, no bandages or medication is needed. However, it is possible to notice swelling and redness on your skin sometimes. The redness of the skin is a normal effect of laser. Bumps can also be seen after the procedure. All these are normal, and it will take care of itself in just a few hours by applying ice packs or cold water.
● Skin Burns
The laser hair removal procures risks such as discoloring of the skin or burning of the skin due to the use of the laser. This is possible if the doctor performing the procedure is inexperienced or not qualified, and this is why it is important to be extra aware of the specialist performing the procedure for you.
● Exposure to Sun
For every procedure, you should stay clear from direct sunlight for several days. You can make use of a suntan or sunscreen lotion for a week during post-treatment. If possible, a sunblock with SPF 25 should be applied. If you don't take the full precaution of that, there are chances that your laser hair removal treatment might not be successful.
● Continue your normal skincare regimen
It is very important to stick to your normal skincare routines such as shaving, make-up, moisturizers, and deodorant the day after your procedure if there is no swell up. However, you must stay clear of waxing, bleaching, and tweezing, of the area since you just finished the procedure. After 10 days away from the completion of the hair removal treatment, it's now advisable to shave the treated area. Moreover, ensure you don't irritate the treated skin while shaving. Avoid shaving gels as they can cause your treated skin to become dry. 3 weeks after your procedure, you will notice your hair shedding. You may probably assume that it is new hair growth, but that's wrong. You can use a washcloth to help ease the riddance of such hair.
● Ensure you Use a Moisturizer
After the hair removal procedure, you should not have direct contact with the affected skin because it will still be sensitive and aching for a few days. Substantial usage of a moisturizer on the treated area will help the sensitive skin stay hydrated. This ward off the drying of the skin and related complications that may arise on the skin. It is better to stay off anti-bacterial ointments or balms, as they may possibly quicken the dehydration of the skin. After the procedure, most doctors recommend skin treatments that will enhance the fast restoration of the skin area and also minimalize irritation. Depending on the doctor, your specialist can recommend an aloe gel or other types of cream that works well for the skin, along with pain relievers.
If you have a skin reaction right after the treatment, the doctor will apply a steroid cream to the affected skin area. Avoid using perfumed soaps after the laser hair removal procedure because they can further increase skin irritation. In addition, when you take your bath, don't pick or rub anything on the treated skin area. This can further lead to more redness and delay your healing time. Moreover, ensure you make use of roll-on 24 hours after having your session.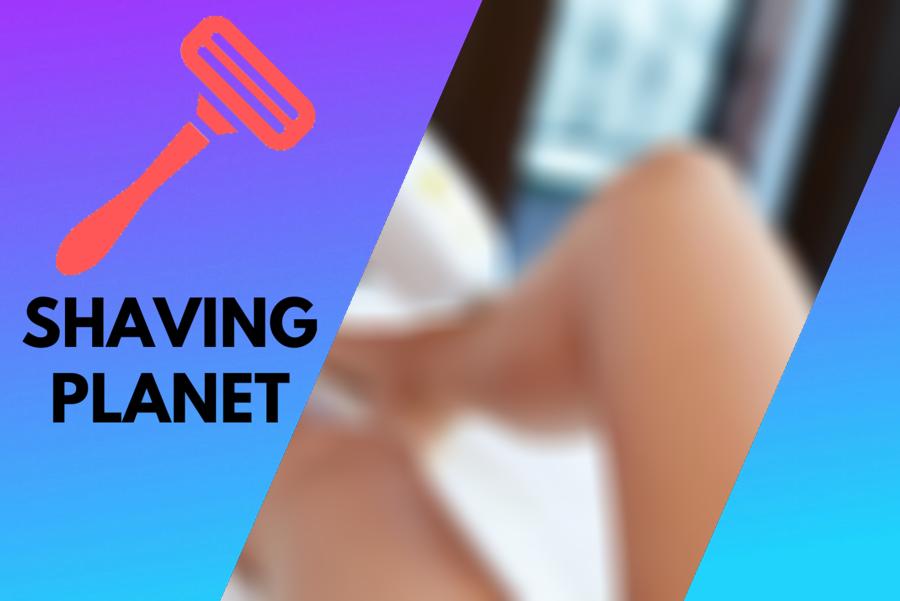 Once you fix an appointment for the laser hair removal procedure, pay maximum attention to the pre-operation instructions that will be given to you. It is very vital to understand and stick to those guidelines in order to get your body ready for the laser. This will minimize the risk issues and give you enhanced results. It's also of vital importance to follow the post-operation guidelines to improve the value of your smooth skin.