Are electric razors good for shaving legs?
In this blog post, I will share my personal experience with electric razors. I have used electric razors to shave my legs for the last ten years. 
Are electric razors good for shaving legs?
Yes, most electric razors are good for shaving your legs. Electric razors will save you time, they are completely safe, and they will not leave any burns, bumps, cuts, nicks, or irritation on your legs. And they will be cheaper in the end.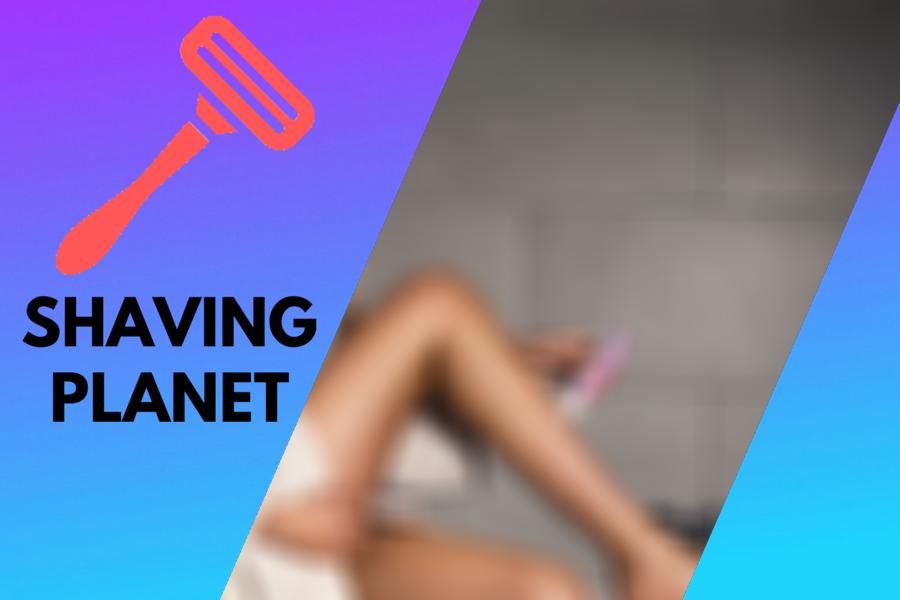 Please keep reading to find out more about the goodness of electric razors when it comes to shaving your legs. 
Electric razors help you save a lot of time.
Unlike the traditional manual razor, which you cannot use anywhere except in front of the sink in your washroom, electric razors can be used anywhere and everywhere with an electric outlet. Most modern electric razors come with a rechargeable battery making them more portable and travel-friendly. Grab an electric razor and add it to your beauty arsenal to get an instant leg shave. 
One of the main appeals of the electric razor is that you can shave your legs anytime and anywhere. Shaving the legs is part of most women's daily shower routine. On average, every woman spends at least twenty minutes daily on her grooming routine.
Shaving the hair on the legs is too time-consuming if you use manual razors. A lot of time is consumed in lathering before a shave. Moreover, there is a continual need to wash the razor after every stroke.
An electric razor provides you with speed. You don't have to do any lathering or prep work. Moreover, you don't have to go with the grain, which saves half of your time daily.
Electric razors help you save a lot of money.
Traditional manual razors tend to be really expensive compared to modern electric razors. With manual ones, you must use shaving cream, lots of water, and soap afterward, while with electric ones, you save a lot of money off these two additional products.
Manual razors are not reusable and need replacement every week, while electric ones have a really long-lasting lifespan. 
Most people use at least four shaving products every day. They spend $8 to $16 on these shaving products per month, which is $140 per year. When you buy a manual razor worth $8 and keep replacing it weekly, you will have to spend at least $110 a year on manual razors alone.
An electric razor is a wise investment for long-term use. They have a price range between $40 to $240. If well maintained, they will continue to serve you for up to seven years, which means saving a lot of money.
Moreover, you don't have to rush to a professional beautician and pay for the services when you own a good electric razor for shaving your legs. An electric razor leaves really smooth and silky skin, which can also help you save money on lotions or moisturizers.
Electric razors have a safe design.
Every electric razor has a set of rotating or oscillating blades. The blades are held together behind a foil or a thin metal screen. There are two different types of electric razors, foil and rotary.
Both of these types use a foil that stays in contact with the skin on your legs. At the same time, a cutting blade keeps moving beneath it. The only difference between these two types of electric razors is the movement of the blade. The rotary system has a circular movement, while the foil system has a linear movement.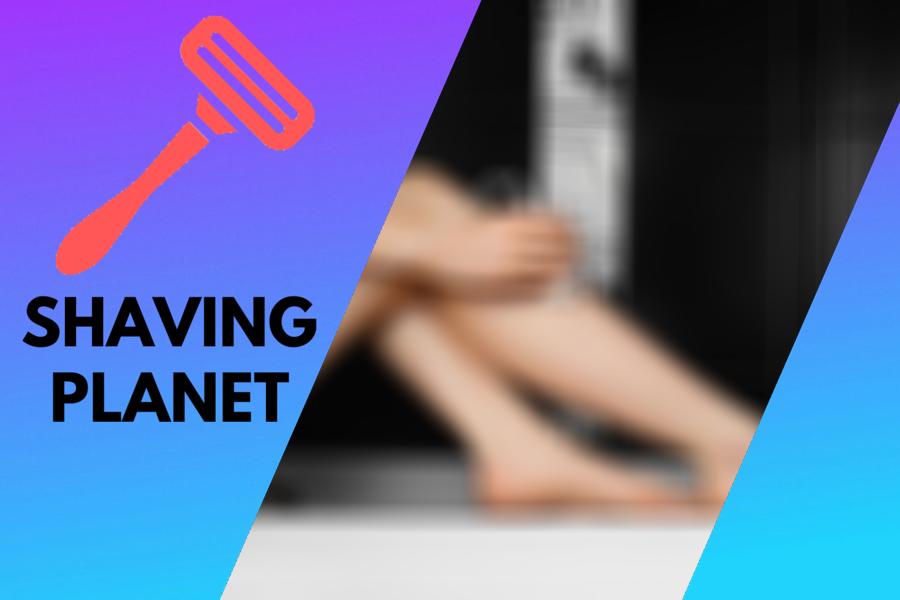 The foil helps keep the skin on your legs safe and free of bleeding cuts, nicks, or irritation. The foil is responsible for preventing the blades from coming in direct contact with the skin on your legs. The foil makes the electric razor the safest and fastest tool to get a healthy and hygienic leg shave.
It is really necessary to buy yourself a personal electric razor, to maintain healthy and hygienic skin. As the tools in a public spa are not always sterilized, they can transmit life-threatening diseases like Hepatitis. You must always cover your electric razor after every shave and store it in a dry, clean place.
"It's safe to shave your legs, bikini area, and armpits every day if necessary," says Francesca Fusco, MD, a New York City-based dermatologist.
"It's not unhealthy; it just needs to be done properly." "One should not shave over a sore," advises Dr. Fusco. "And never shave over the skin that appears infected or rashy." https://www.wellandgood.com/good-looks/how-often-to-shave-legs-dermatologist/
Electric razors help groom the overall beauty of your legs
You will get closeness and shave longevity when using an electric razor to shave your legs. Long and straight movements of the razor along the front, sides, and back of your legs render optimal results. Moreover, you can easily remove the hair completely from hard-to-reach areas like behind your knees or around your ankles. 
You will not see any 'remaining hair' after the shave. Hairless legs look attractive and appealing. I think to fit in socially, hairless legs can give you more confidence.
Electric razors have a long-lasting lifespan in contrast to manual razors
The lifespan of your electric razor depends directly on its cost. Cheap electric razors last between three to five years. And expensive ones will last around seven years. 
You will have to replace the rechargeable batteries after a few months. If you forget your manual razor in a wet and steamy place, bacteria will grow on it quickly, and its blade will rust away. Throwing away plastic manual razors can add to the non-biodegradable waste and harm the environment.
Electric razors give you maximum comfort and convenience
"In a recent survey conducted during the 23rd World Congress of Dermatology in 2015, the majority of dermatologists agreed with the statement that electric shavers that capture more hairs in one stroke are also more gentle to the skin." https://www.researchgate.net/publication/303479383_
The blade of the electric razor is so safe that you will not have to worry about it cutting any part of your skin. It goes perfectly around every curve and contour of your legs. If you stretch your skin fully ahead of the blade, it gives a more favorable shave and results in an even smoother surface. 
To give the sensitive skin of your legs maximum comfort and safety, modern electric razors comprise thermoelectric cooling technology. When you are shaving the hair on your legs, the blood flow in your legs increases.
The thermoelectric cooling technology will actively cool down the skin of your legs, thus preventing any burns, redness, or irritation. 
In modern electric razors, the thermoelectric cooler is connected to an aluminum bar. When you are shaving the hair on your legs, this cooled aluminum bar, with a temperature of 20 degrees Celsius, transports the heat away from your skin, giving you maximum comfort. 
You must replace the dull blades every eighteen months. Dull blades will pull the hair on your legs instead of trimming it. Timely replacements will help you avoid intense discomfort and poor performance. 
Safe to use with even water
Electric razors are fully waterproof and rustproof. You don't have to worry about the electric shock when shaving the hair on your legs using water. This feature makes them versatile as they are good for both shaving in dry and wet conditions.
You must rinse your electric razor under cold, clean tap water after each use. This will prolong its life. You must choose the model that comes with an automated cleaning and charging station.
Never leave it submerged in your bathtub for a very long period of time. It is better to shave your legs in the shower instead. This will minimize the risk of damage to its fragile internal parts.
Suitable for kids and adults, women and men alike
Some manufacturers try to gather more customers by specifying their products by adding "for men," "for women," etc., to the title of the same thing. But there is, in reality, not a single difference between electric razors. You can buy one, and your entire family, adults, kids, men, and women, can benefit from it equally. 
FAQs
● How do I clean my electric razor?
Take off its cutting head after each use. Remove all the debris and loose hair using the brush. Rinse with tap water and make sure the blades are completely dry before storing them away, as moisture leads to limescale deposits over time.
You must decrease your electric razor weekly as it collects the natural oils off your skin which eventually clogs up the motor. For deep and thorough degreasing, use an electric razor cleaning spray. After using the spray, let it air dry to prevent the corrosion of its metal parts.
Lubricate it with an anti-corrosive razor lubricating oil. Remember that most electric razors come with at least twenty-four months of warranty. Get it repaired or replaced by a professional expert free of charge by sending it back to the manufacturer.
Final remarks
So, to summarize this response post, yes, electric razors are really good for shaving your legs.
The Best Electric Razors for Women: Philips SatinShave Prestige and Finishing Touch Flawless Nu Razor
Electric razors are increasingly popular among women due to their convenience, speed, and efficacy. Among the best are the Philips SatinShave Prestige Womens Electric Shaver and the Finishing Touch Flawless Nu Razor Hair Remover.
In evaluating these shavers, factors such as blade type, design, battery life, attachments, and maintenance were considered.
• Philips SatinShave Prestige Women's Electric Shaver: A Blend of Luxury and Performance
The Philips SatinShave Prestige is an excellent choice for women. It features advanced cutting technology which includes rounded pearl-tip trimmers and a safety bar that guides the razor for a close shave while protecting the skin from irritation.
In terms of design, it flaunts a multiflex head with dual foils that ensures the razors adjust to your body's curves. Additionally, it comes with a comfortable grip for maximum control, whether it's dry or wet shave.
Battery life is a commendable feature as well. The lithium-ion battery provides up to one hour of cordless use after just one hour of charging.
• Finishing Touch Flawless Nu Razor Hair Remover: The Ideal Travel Companion
This compact electric razor has a full-body trimming function, which caters to all shaving needs. The Nu Razor is unique because its head is designed to trim the hair in both directions, saving you time and reducing potential skin irritation.
The razor has a rechargeable built-in lithium-ion battery, which saves you the hassle of replacing batteries. Plus, it's easy to clean. Just remove the blade head and rinse it under water.
• How to Choose an Electric Razor
Selecting a suitable electric razor for women can be quite daunting. However, recognizing your shaving needs and expectations can simplify the process. The American Academy of Dermatology Association suggests considering the type of blades, design of the razor, battery life, and the necessary maintenance.
• Electric vs. Manual Razors
Definitely, electric razors bring multiple benefits over manual ones. Electric razors minimize the risk of cuts and nicks drastically. They're perfect for those with sensitive skin as they reduce the chances of razor burn or skin irritation.
On the downside, electric razors may not give as close a shave as manual razors. They also tend to be more expensive initially, but in the long run, they can prove cost-effective as replacement blades for manual razors can add up.
• Addressing Common Questions
Many women wonder if electric razors are suitable for shaving pubic hair. The answer is yes. However, one needs to be extra careful while shaving delicate areas. Some razors are specially designed for the bikini area with attachments such as a bikini comb.
Talking about cleaning frequency, it is recommended to clean electric razors after each use. Regular maintenance will extend the life of your electric razor and ensure optimal performance. To clean them, remove the shaver head and brush off hair from the blades, then rinse the head and let it dry completely before reassembling.
In conclusion, the Philips SatinShave Prestige Womens Electric Shaver and the Finishing Touch Flawless Nu Razor Hair Remover are both excellent choices that cater to a variety of women's shaving needs. Whichever you opt for, do ensure regular maintenance to keep the razor performing optimally.
Electric Razors Vs. Manual Razors: An In-Depth Comparison
• Versatility of Electric Razors
Electric razors offer a variety of additional options that improve the shaving experience, notably the diverse attachment options. Whether you are looking to trim your beard to a precise length or exfoliate your skin, electric razors with these attachments can remarkably fulfill multiple grooming needs in a single device.
• Dry and Wet Shaving with Electric Razors
An advantage of electric razors is their compatibility with both dry and wet shaving. You can start your day with a quick dry shave or relax with a wet shave, in the shower, or with shaving foam as per your convenience and preference. Isn't that quite flexible?
• Power Requirements for Cordless Electric Razors
When it comes to cordless electric razors, it's essential to keep in mind their power requirements. These razors may need to be recharged before use, or in some cases, their batteries may need to be replaced. While it adds to the device's portability, one should be prepared to meet these power needs.
• Comparing Portability and Cost
When considering size and cost, electric razors indeed tend to be less portable and pricier than manual razors. This is something that you need to consider if you are always on the go or have budget constraints.
However, in terms of value for money, the features and functionality that an electric razor brings might justify the higher expenditure.
• The Shave Quality with Electric Razors
On the downside, electric razors have their blades unexposed. This feature may necessitate more passes over your skin to remove all hair effectively, potentially leading to a less close shave compared to manual razors. For the same reason, it may also require you to shave more frequently to maintain smoothness.
• The Ease of Manual Razors
Manual razors, on the other hand, are straightforward in their design and use. They come in two main styles: refillable and disposable. This simple categorization makes it easier for first-time users to understand and choose the type they prefer.
• Disposable Manual Razors
Disposable razors are the easiest to use and require no maintenance. Once the blade becomes dull, usually after five to ten shaves, it can be replaced entirely, making them a low-maintenance shaving option.
• Refillable Manual Razors
Refillable razors have detachable blade cartridges. Once a blade becomes dull, you do not need to throw away the entire razor; merely replace the blade cartridge. This not only saves on cost in the long run, but it's also a more environmentally-friendly choice.
• Potential Risks with Manual Razors
As handy as manual razors can be, they are associated with an increased risk of skin irritation and minor injuries like cuts or nicks while shaving. However, with careful use and suitable post-shave skincare, like applying a lotion, these can be minimized substantially.
• Close Shave with Manual Razors
One area where manual razors shine is in delivering a close shave. As manual razors cut closer to the skin surface, they generally provide a closer shave. This feature proves to be particularly beneficial for those pursuing a clean-shaven look.
• Efficacy of Both Electric and Manual Razors
Despite the contrasts in their designs and use, it's crucial to understand that both manual and electric razors can be tremendously effective in removing body hair when used correctly. With a good understanding of their operation and a little practice, both offer excellent grooming solutions.
A detailed comparison between manual and electric razors can be found on Harvard University's Health website, offering objective reviews and information. For a personal choice, it comes down to your specific needs, whether it's convenience, precision, or cost-effectiveness. Happy shaving!
Advantages of Using Womens Electric Razors
We live in an era where convenience takes center stage. That's why the shift from conventional disposable razors to electric alternatives for women's grooming is highly commendable. Electric razors are not only efficient but also offer a myriad of benefits.
The biggest disadvantage of disposable razors is their short shelf life. After a few uses, these razors become dull and can cause unintended nicks and cuts. On the other hand, electric razors offer a close shave and are less likely to cause these irritations – a win for those looking for a flawless and effortless shave.
Furthermore, electric razors contribute to a healthier skin texture. They reduce the possibility of irritation and the dreaded ingrown hairs common with traditional razors.
• Top Electric Razors for Purchase
Choosing the best electric razor demands a deep understanding of various products available on the market. Here's a quick look at our top recommendations.
(Insert list of recommended products with descriptions)
Each of these models has unique qualities that make them a top choice for women seeking an efficient, painless shave.
• Tips to Choose the Right Electric Razor
The 'right' electric razor is unique to every user. Key factors you should consider include the razors design, portability, battery life, and compatibility with wet and dry use. As well, consider your own needs and lifestyle.
• Proper Use and Cleaning
A well-maintained electric razor is not only efficient but also extends its lifespan. High hygiene standards prevent bacterial buildup that may lead to skin infections. Therefore, after every use, clean your razor using the manufacturer's recommended guidelines.
Also, remember to replace the blades and foil as instructed. Regular cleaning and maintenance assure you a seamless shave every single time.
• Recommended Products for an Effortless Shave
To enhance your shaving experience and achieve that flawless skin, consider using beauty products in line with your electric razor. Pre and post-shave products can offer added comfort, hygiene, and effectiveness.
• Expert Insights on Electric Razors
Taking guidance from professionals and industry experts can drastically enrich your understanding and use of electric razors. This article from the American Academy of Dermatology Association offers some scientifically proven tips and tricks on the best shaving practices.
Experts in the beauty industry vouch for the shift to electric razors, both from a convenience and health standpoint. Experienced dermatologists recommend these razors, mainly due to their ability to reduce skin irritations.
• Conclusion
In a nutshell, women's electric razors make an impeccable grooming tool. They not only offer convenience but also promote skin health significantly. Before making a purchase, understand your needs and research the different products available.
With proper care and maintenance, a good electric razor can be your steadfast grooming companion for years.
The efficiency of Electric Razors
Electric razors are notably more efficient than their manual counterparts. Their operational mechanism involves lifting the hair up before chopping it off, a technique that allows for a quick and even shave. Time is a big factor in choosing an electric razor over a manual one, as the former offers a considerably quicker shave.
• Fewer Additional Tools
Another key advantage of electric razors is their independence from additional tools. Unlike manual razors, you do not require the constant application of shaving cream or gel. The cost-effectiveness of an electric razor thus far exceeds the affordability of a manual razor in the long term.
• Better for Sensitive Skin
For people with sensitive skin, electric razors can be a great solution. They are typically less intrusive and gentler on the skin, reducing the likelihood of skin irritation, discomfort, and razor burns common with manual razors.
• Closer Shave with Manual Razors
Despite several benefits of electric razors, manual razors might still be a preferred choice for those seeking an extremely close shave. Manual razors tend to cut hair closer to the skin, providing a smoother shave. However, they may not be ideal for everyone due to the risk of cuts and nicks.
• Dealing with Thicker Hair
Electric razors are advocated for use in areas with thicker hair, such as the pubic region. This is primarily due to their ability to reduce the risk of ingrown hairs, a common problem associated with trimming or shaving thick hair with a manual razor.
• Enhanced Control
When it comes to precision and control over the amount of hair being removed, electric razors outshine them. Their utility in delicately trimming the bikini line is particularly commendable, with the razors ensuring that the right amount of hair is removed without causing any mishaps.
• Facial Hair Removal with Electric Razors
The use of electric razors for facial hair removal is on the rise. They are convenient to use on delicate skin and feel less invasive compared to manual razors.
• Recommended Electric Razors for Women
Among the plethora of options available in the market, there are a few commendable ones. For women, some well-liked electric razors include the Conair Ladies All-In-One Shave & Trim System, Schick Hydro Silk 5 TrimStyle Womens Razor and Bikini Trimmer, Philips SatinShave Advanced Wet & Dry Womens Rechargeable Electric Shaver, Meridian The Trimmer, Gillette Venus Mini Facial Hair Remover for Women, and Gillette Venus for Pubic Hair & Skin Gentle Trimmer.
• Different Types of Electric Razors
Electric razors are broadly categorized into rotary, foil, and single-blade razors. Each type is designed to cater to specific needs and offers several benefits. Hence, depending on your requirement, you can select the appropriate type to achieve the best results.
• Expert Opinions
Skin experts Dr. Rachel Nazarian and Caitlin Orszulak, a senior scientist at P&G Grooming, have both endorsed electric razors for their multiplicity of benefits.
• Customer Reviews
Customer reviews are especially instrumental in making a choice from the vast electric razor options available. You can gain valuable insights about user experiences and determine if a particular razor fits your shaving requirements.
In conclusion, the choice between electric and manual razors is rather subjective. Both offer benefits that may cater to particular shaving needs and personal preferences. For more information about grooming and skincare, consider referring to scientific articles on .edu domains to delve deeper into the subject.
• Electric Razors and Hair Growth: Debunking the Myth
For many years, the myth that electric razors could cause hair to grow back thicker or darker has been commonly circulated. Yet, thanks to modern dermatology, this myth has been debunked by renowned experts such as dermatologist Lawrence E. Gibson.
Visiting the Mayo Clinic's official website, Lawrence E. Gibson explains explicitly that "shaving hair doesn't change its thickness, color or rate of growth". This affirmation not only dismisses the conventional myth about hair growth but also establishes scientific grounds for the convenience of using electric razors.
• Customizable Shaving Options with Electric Razors
The world of electric razors offers a plethora of options to cater to varied needs and preferences. For the frequent traveler, compact and portable electric razors are a perfect fit. These are lightweight and come with a travel-friendly design, ensuring a convenient shave even when on the move.
Another exciting innovation in the industry is the inception of dual-purpose electric razors. These allow for simultaneous shaving and trimming, offering users an all-inclusive grooming package.
With so many premium shaving devices to choose from, achieving smooth, hair-free skin has never been easier.
• Expert-Approved Electric Razors for Smooth, Irritation-Free Skin
Luxurious and irritation-free shaving is a promise many electric razors strive to fulfill. However, only a handful make the cut in the expert-approved list.
I recommend models that come with hypoallergenic blades and flexible pivoting heads that easily adjust to the contours of your face or body. Such features minimize skin irritation and offer a comfortable shaving experience, resulting in perfectly smooth skin.
• Common Electric Razor Queries: Putting Your Concerns to Rest
To address common concerns about electric razors, a Frequently Asked Questions (FAQ) section is typically a valuable resource. Here, you'll find responses to common questions about battery life, cleaning procedures, replacement blades, warranties, and more.
Now and then, I am faced with questions about handling skin irritation or how to achieve a close shave without nicks and cuts. The FAQ section is where I direct my readers to dependable solutions and expert advice.
• Reading Product Instructions: The Key to Optimal Use
Never underestimate the power of reading product instructions. Those few pages of information contain precious tips that ensure the proper use of the electric razor.
Irrespective of whether you're a skilled shaver or a novice, spending a few moments going over these instructions can significantly enhance your shaving experience. By understanding your device better, you'll also extend its longevity and maintain its excellent performance.
• Trusting Harpers BAZAAR: Fashion & Beauty Wisdom of 150 Years
When it comes to advice on beauty, skincare, and grooming, few can rival the expertise of Harpers BAZAAR. With over 150 years of experience, Harpers BAZAAR has consistently offered accurate and trustworthy information to its readers.
• Tiffany Dodson: Your Guide to Optimal Grooming
As an associate beauty commerce editor at Harpers BAZAAR, I, Tiffany Dodson, am committed to keeping readers like you informed about the best grooming practices in the industry.
My expertise in fashion and grooming, combined with the wealth of knowledge that Harpers BAZAAR brings, assures readers of top-notch advice and reliable product recommendations.
Rest assured, with a dependable electric razor and expert advice at your disposal, a pleasantly smooth and hassle-free shave is just around the corner.
Cost Comparison: Electric Razors vs Other Hair Removal Methods
In general, the cost of electric razors can seem high upfront, but it's important to consider long-term savings. Traditional razors need regular replacement, and the addition of other products like shaving cream adds up.
Meanwhile, an electric razor purchase can last for several years, only requiring a rare blade replacement. Thus, despite the initial investment, electric razors are cost-effective in the long run.
• User-Friendliness of Electric Razors
Electric razors are renowned for their ease of use. With advanced features such as flexible heads that adapt to your body's contour and waterproof technology for wet shaving, users can shave comfortably and efficiently.
Furthermore, electric razors enable you to shave faster than manual razors with minimal skin irritation, making them a practical choice for busy individuals.
• Risks & Side Effects: Using Electric Razors on Legs
Just like any hair removal method, using electric razors can potentially cause some minor issues. Skin irritation, redness, and small cuts can occur if you don't use the razor properly. However, these risks are much smaller compared to manual razors due to their built-in safety features, like the foil cover that prevents the blades from directly contacting the skin.
• Different Types of Electric Razors
There are two main types of electric razors: foil shavers and rotary shavers. Foil shavers have straight heads with thin, perforated metal foils that cover the blades, offering a close shave, especially on flat surfaces such as the legs.
Rotary shavers, on the other hand, have circular blades that glide smoothly over the skin contour, making them ideal for tricky areas. Researching the types and models will ensure you choose the correct razor for your requirements.
• Drawbacks & Limitations of Electric Razors for Leg Shaving
While electric razors offer numerous benefits, they are not without limitations. The shave is not as close as manual razor shaves, which can be an issue for people looking to achieve the smoothest possible skin.
Additionally, electric razors need a power source – a problem for those traveling without guaranteed access to electricity.
• User Testimonials on Electric Razors for Leg Shaving
Many users have found electric razors to be a game-changer in their grooming routines. One user noted, "I was skeptical at first, but after using electric razors, I don't think I can ever go back to manual razors. They are just so much more convenient and efficient."
• Maintenance & Care Required for Electric Razors
Maintaining an electric razor is relatively straightforward. Regularly cleaning the blades after each use and occasionally replacing the blades are key to maintaining the razor's performance.
Some models come with a cleaning dock that simplifies the cleaning process. By following the manufacturer's instructions, you can prolong the life of your electric razor.
The world of electric razors is vast, offering a convenient alternative to traditional shaving methods. Recognizing their benefits, costs, and potential drawbacks can help you make an informed decision about whether to incorporate this tool into your grooming routine.
Remember, not all razors are created equally, so take the time to explore and find the tool that meets your needs.
Electric Razors: The Versatile Choice
On the surface, electric razors seem like a straightforward choice for many people. They offer both dry and wet shaving capabilities, which are quite efficient. This lends a degree of versatility to the user, allowing them to shave whenever and wherever is most convenient.
If you're rushing out the door in the morning, you might opt for a quick dry shave. If you have a little more time to spare, a wet shave can provide a more luxurious experience. Harvard University's Health Blog further highlights the versatility and benefits of electric shavers here.
• An Important Consideration: Portability
However, it's worth noting that electric razors, despite their many advantages, do come with their own set of challenges. One of these challenges is that they're generally bulkier and less portable compared to their manual equivalents.
The additional weight may prove to be quite cumbersome for travelers or individuals who frequently move around. If portability is top on your list of requirements, manual razors might be a better fit for your needs.
• Manual Razors: Quick and Close Shave
Truth be told, when it comes to delivering a close shave rapidly, manual razors emerge as the superior choice. They cut closer to the skin surface, delivering what many consider to be a silkier and more aesthetically pleasing finish. I've always found that manual razors give a finish that's simply unparalleled by electric razors, delivering an unmistakably smoother result.
• Rely on Correct Shaving Techniques
When using manual razors, there're a few key shaving techniques you ought to know. With the usage of a proper technique, you significantly reduce the chances of skin irritation, cuts, or nicks. A few tricks of the trade include shaving in the direction of hair growth and avoiding applying too much pressure.
The American Academy of Dermatology offers further recommendations for proper shaving that can help prevent skin irritation here.
• Quality and Technique Matters
Whether we're talking about manual or electric razors, both can effectively rid you of unwanted body hair. The key lies in selecting a quality razor and adhering to proper shaving steps. From my personal experience, I've found that investing in a well-made razor enhances the shaving experience and produces superior results.
• Considering Your Shaving Needs
Selecting the right kind of razor is imperative and it heavily depends on your personal lifestyle and shaving needs. Different factors like your type of skin, hair thickness, and how often you shave should be taken into account when deciding between a manual or electric razor.
Electric Razors for Leg Shaving: A Comprehensive Guide
• The Basics: What constitutes an Electric Razor
Electric razors serve as a safer and more efficient alternative for leg shaving, especially fitting for women with sensitive skin. Most comprise two sets of blades that move across the head, slicing hair while it passes through the holes.
Over time, contemporary devices have embraced features like floating head technology that delivers a smoother and more uniform shave.
• Pre-Shave Rituals: Preparing Your Skin
Before taking the electric razor to your leg, it's essential to clean and dry your skin thoroughly. Cleanliness eliminates bacteria that may cause infection after shaving, while dry skin enables the razor to glide effortlessly on your skin.
• Using the Electric Razor: Orientation Matters
When you decide to shave, move the razor against your hair's direction of growth. This strategy gives your razor a firmer grip on each hair strand, resulting in an effective shave.
• The Downside: Not Always The Smoothest Option
Despite their myriad advantages, electric razors may not provide the same level of smoothness as traditional methods such as waxing. Electrical razors cannot shave as closely to the skin as manual razors hence the smoother finish using other methods.
• Varieties: Choose What Suits You Best
Electric razors for legs come in different shapes and sizes. Your options range from regular electric shavers, typically used by men but equally efficient for leg shaving, to women's specific razors. Women's electric razors have a movable or fixed head that contours to body curves, thus providing a closer shave on all parts of the leg.
• Making Your Choice: Factors to Consider
When choosing an electric shaver for your legs, you need to consider certain crucial factors. These include the type of razor, shaving system, operational features, ergonomics, and price. For instance, razors with a rotary system are best for skin prone to razor bumps.
• Assurance: Opt for Reputed Brands
Opting for trusted brands ensures top-quality and dedicated customer service. Philips and Braun have demonstrated their commitment to quality and innovation in this sphere. You can consider popular models such as the Philips SatinShave Essential HP6306, Braun Silk-pil LS5160WD, or the Panasonic ES-ED90-P.
• Post-Shave Care: Soothe and Moisturize Skin
The correct usage of an electric razor doesn't end with shaving. You need to soothe and moisturize your skin afterward to prevent excessive dryness and irritation. Something as simple as a cold water rinse can be effective in cooling down your skin.
• Maintenance: Clean and Store Properly
Cleaning and properly storing the razor can prolong its lifespan and improve its performance. Many electric razors come with cleaning brushes and travel pouches that make maintenance easier.
• Weighing Up: Pros and Cons
While electric shavers offer painless hair removal, they may not be suitable for everyone, especially those with coarse hair. Compared to waxing or using safety razors, electric razors are slightly more expensive and require battery charging, which can be inconvenient for some users.
However, I recommend visiting the American Academy of Dermatology's website (www.aad.org) to gain a more comprehensive understanding of the best hair removal method for different skin types, including the use of electric razors.
Tailoring to personal preferences and different skin consultancy needs, it's advisable to consult a dermatologist or hair removal specialist to get the best advice.
Suitability of Electric Razors for Both Wet and Dry Shaving
Electric razors present a revolutionary twist to conventional shaving routines as they provide an optimal shaving solution for both wet and dry shaving. This dual functionality offers unmatched flexibility, allowing users to tailor their grooming processes to suit their personal preferences or the prevailing conditions.
• How to Prepare for Wet and Dry Shaving with an Electric Razor
Interestingly, preparation protocols for wet and dry shaving when using electric razors vary distinctly. In the case of wet shaving, the skin and facial hair should be damp and covered with a layer of shaving foam or gel prior to shaving. This ensures a smoother glide and less skin irritation.
On the other hand, for dry shaving, the face should be completely dry before beginning. Any perspiration or oil on the skin can cause the razor to pull hairs and irritate the skin. So, washing the face with a gentle, oil-free cleanser and drying it thoroughly can create a perfect environment for dry shaving.
• Gentle Shaving with an Electric Razor to Avoid Accidental Cuts
Using an electric razor requires a much gentler touch compared to traditional razors. Aggressive shaving may lead to unpleasant experiences like cuts or nicks. Instead, ensure to relay a light, even pressure over the skin while shaving. This offers a neater shave and healthy skin in the aftermath.
• The Benefits of Slow Shaving
Take your time when using an electric razor. Shaving slowly gives the razor adequate time to cut all the hairs effectively, reducing the need for multiple passes over the same area. This careful approach minimizes the risk of accidental cuts, reduces skin irritation, and enhances the overall shaving experience.
• The Need for Balance in Electric Shaving
Frequent electric shaving may lead to skin irritation, and it can even discolor your skin over time. It is crucial to find a balance and work out a shaving routine that caters to your facial hair growth rate and skin's tolerance to the shaving procedure.
Shaving around areas like the knee can often be a challenge. A useful tip here is to slightly bend your knees while shaving. This trick helps to stretch out the skin surface, making it easier for the electric razor to reach and effectively trim the hairs.
• Importance of Charging the Electric Razor
Fundamental to an efficient shaving process is a sufficiently charged electric razor. Always make sure your razor is fully charged before you commence the shaving process. A razor that's low on charge can pull hairs or even fail in the middle of your shave, resulting in an uneven finish.
• Mild Soaps for Skin Protection
The use of harsh soaps while shaving can strip your skin of its natural oils, leading to dry and irritated skin. Switching to a mild soap ensures that essential oils are retained on the skin, maintaining its natural moisture barrier and health.
• Recognizing Potential Risks of Ingrown Hairs
While using an electric razor can reduce the risk of ingrown hairs, shaving against the grain can still cause them. Always shave in the direction of hair growth to minimize this risk. For more information about ingrown hairs and their prevention, visit the American Academy of Dermatology.
• Electric Razors: Not Just About Close Shave
Electric razors may not promise the closest of shaves, but they make up for this minor shortcoming with many significant benefits.
These versatile tools offer considerable cost savings over long-term use and reduced occurrence of cuts and skin irritation. They also speed up the shaving process, making them ideal for individuals with busy schedules.
Enhanced Shaving Experience with Electric Razors
• Superior Shave with Electric Razors
It's no secret that electric razors have revolutionized the grooming industry. Compared to their traditional counterparts, electric razors deliver a closer and smoother shave. This technological advancement has been designed to glide effortlessly over the contours of the face, automatically adjusting to every curve, ensuring a seamless shave even in hard-to-reach areas.
• Versatility of Electric Razors
Electric razors are incredibly versatile and can be used on either wet or dry skin. That's right, with electric razors, you have the freedom to skip the lather and shave dry or use shaving cream if you prefer. The takeaway? You get a comfortable, customized shave, whichever way you choose.
• Electric Razors for Women
It's noteworthy to mention that there are models specifically designed for women. These models are typically smaller, lightweight, and have blades optimized to handle body hair. They're also designed for gentle shaving, offering comfort and precision on delicate skin areas.
• Choose the Right Blade for Your Skin Type
The secret to a comfortable shaving experience is choosing an electric razor with a blade suitable for your skin type. For those with sensitive skin, select a model that features hypoallergenic blades to minimize skin irritation.
• Faster and More Convenient Shaving
One of the undeniable benefits of electric razors is their speed and convenience. Whether you're rushing off to a meeting or catching a quick shave before a night out, electric razors give you a clean shave in a fraction of the time manual razors would.
• The Advantage of Ditching Shaving Cream
One of the selling points of electric razors is that they don't require shaving cream or soap. Your morning routine is cut short, and you don't have to worry about the mess that lather can sometimes create.
• Easy Maintenance With Electric Razors
Cleaning plays a critical role in electric razors' functionality and longevity. Fortunately, most models offer easy cleaning mechanisms, some even self-cleaning, keeping your razor in good condition for longer.
• Be Wary Of Sensitive Skin
Despite the many advantages, it's worth noting that electric razors can be harsh on sensitive skin. If your skin is prone to irritation, consider using shaving cream or gel with your electric razor to reduce friction.
• Limitation on Hair Length
Another limitation is that electric razors may not be as effective on longer hair. If your facial hair or body hair is longer, you might need to use a trimmer to shorten the hair before using an electric shaver.
• Pricing Considerations
While electric razors offer many conveniences, they tend to be more expensive than manual razors. However, while the upfront cost is higher, an electric razor can be a profitable purchase in the long run.
• Importance of Regular Maintenance
Keep in mind that electric razors require regular maintenance and cleaning. This helps extend the lifespan of the blades and ensure optimal performance.
• Exploring Alternative Shaving Methods
Despite the numerous benefits of electric razors, it's also essential to consider other hair removal options like manual razors, depilatory creams or lotions, and waxing or threading.
Each of these options has its pros and cons, and the choice often boils down to personal preference and skin response. For more insights on this, I recommend checking this comprehensive article from MedlinePlus, a trusted health information resource.
In conclusion, electric razors offer a fast, comfortable, and hassle-free shaving experience. However, be sure to assess the factors such as skin sensitivity, hair length, and price before making your choice. Your ultimate shaving companion should offer the balance of comfort, convenience, and value for money.
The Evolution of Hair Removal
Hair removal practices have a rich history, largely focused on the face, neck, and forearms. This pattern held steady until the roaring 1920s when societal beauty norms expanded to include the legs. The shift towards smoother legs marked a major change in hair removal practices, effectively shaping the industry in new ways.
• Understanding the Tools: Cartridge, Electric, and Disposable Razors
There are numerous tools one can use for hair removal, each with unique benefits. Cartridge razors, for instance, are celebrated for their ability to achieve a close shave. The close proximity of the blades maximizes efficiency, allowing for a smooth and precise finish.
In contrast, electric razors are celebrated for their speed. A perfect tool when running late or for creative beard designs, they make shaving a breeze. Despite their relatively higher price tag, their convenience factor and longevity justify the investment.
Disposable razors, on the other hand, are best reserved for emergencies or travel. Their quality and durability are not on par with cartridges or electric razors. However, they are often the best option for on-the-go usage or for those unforeseen times when there is no alternative.
• Debunking the Shaving Direction Conundrum
The debate on whether to shave with or against the grain of your hair growth has been ongoing for years. Both theories hold some merit, depending on a variety of factors.
Factors like hair thickness, texture, and skin sensitivity can influence the preferred action. Some find shaving against the grain results in a closer shave, while others might experience irritation.
Likewise, shaving with the grain might seem less efficient, but it typically leads to fewer razor bumps and skin discomfort. It's important to remind that there is no one-size-fits-all answer. It's about experimenting to find what works best for your unique combination of hair and skin.
• Shaving 101: A Step-by-step Guide
Achieving a smooth shave doesn't have to be complicated. The recommended steps include:
Wet your skin with warm water to soften the hair.
Exfoliate beforehand to remove dead skin cells and allow for a closer shave.
Apply shaving cream or gel. Besides adding comfort, this step creates a barrier between the blade and your skin, reducing the risk of nicks and cuts.
Shave in the direction of your hair growth.
Rinse the blades after each pass to prevent the accumulation of hair and shaving cream.
After shaving, rinse off the remaining shaving cream, pat your skin dry, and apply a lotion or moisturizer to soothe and hydrate.
Areas like the knees, backs of thighs, ankles, and the bikini zone can be tricky to shave. Know that bending the knee helps make the skin on the knee and the backs of thighs taut, simplifying the shaving process.
Using a mirror can also be very helpful, particularly for the bikini zone, helping you to see the direction of hair growth. Be cautious around the ankle, where the skin is thinner and bony prominences make the area nick-prone. Extra care is also necessary when shaving the sensitive bikini zone.
• Additional Shaving Tips
Consistency and proper razor care are crucial for an optimal shaving experience. I recommend replacing the razor regularly – once a week for cartridge razors and every 18 months for electric razor heads.
Trimming long hair before shaving can prevent clogging your razor blades and allow for a smoother glide. If possible, avoid shaving first thing in the morning, as your skin swells slightly while you sleep.
Rinse your razor properly and store it in a dry place to increase its lifespan and decrease bacterial growth.
• Recommended Razors
Though there are countless razors on the market, some stand out for their performance and value. In terms of cartridge razors, the Gillette Fusion ProGlide and Schick Hydro 5 are worth considering. They provide a close and comfortable shave without any irritation.
For electric razors, the Braun Series 7 and Philips Norelco Series 9000 are among the top-rated options. They are known for their precision and durability.
You can also visit the American Academy of Dermatology website here for more information on safe shaving practices.
– Long-Lasting and Portable: The Case for Electric Razors
Electric razors hold a special place in the grooming arsenal. They offer convenience, long-lasting functionality, and portability.
This means you can continue with your grooming routine without worrying about power shortage or a depreciating tool. It's quite common to see an electric razor that would serve you for multiple years without losing its effectiveness.
– Versatility with Attachment Options
One key aspect where electric razors shine is their ability to offer additional features and attachment options. This includes trimming and exfoliating attachments.
These supplementary features give you a broader range of grooming options and greater control over your look. You can effortlessly switch from trimming your beard to exfoliating your skin with little hassle.
– Corded and Cordless Electric Razors
With electric razors, you have the option to go corded or cordless. Choosing between these options largely depends on your personal preferences.
Cordless razors, which come with either battery-operated or rechargeable options, offer freedom of movement and portability. On the other hand, corded razors ensure that you never have to worry about charging or replacing batteries.
– Dry or Wet Shaving: The Choice is Yours
Electric razors yet again go a step further in user convenience with the feature of dry or wet shaving. This feature is particularly desirable for those with a fast-paced lifestyle as it facilitates shaving anytime, anywhere, without the need for water or shaving cream.
– The Speed of Manual Razors
Despite all the advantages offered by electric razors, manual razors are still the fastest way to shave. A good shave with a manual razor can be performed in mere minutes, making it the best option for those in a hurry. However, speed does not necessarily imply a better overall grooming experience.
– The Cost-Effectiveness of Manual Razors
When it comes to budget considerations, manual razors come out as a cost-effective solution. You have options between refillable and disposable razors, both of them being relatively cheaper compared to an electric razor. Refillable razors can last quite a while with proper maintenance, further cementing their cost-effectiveness.
– Risk of Skin Irritation with Manual Razors
While manual razors may be fast and economical, they do present a greater risk of skin irritation, cuts, and nicks. Electric razors, in contrast, are designed to protect your skin from these risks. Visit health.harvard.edu for useful safety tips about shaving.
– Closer Shave with Manual Razors
If you are seeking a closer shave with your razor, manual razors have an edge over electric ones as they can cut closer to the skin surface. This results in a closer, smoother shave, especially for those with denser facial hair.
– Multiple Passes for a Clean Shave
The downside to electric razors is that they may require multiple passes over the same area for a clean shave. This could consume a little more time than manual razors would. However, with practice, you can achieve a clean shave in a reasonable time frame.
In conclusion, the choice between manual and electric razors depends on your personal grooming needs and preferences. It's advisable to have both types of razors in your grooming arsenal for the best shaving experience.
Razor Types: Popular Razor Options and Their Advantages
• Blade Razors: A Staple for Shaving
Blade razors are, without a doubt, the most popular type of razor worldwide. They come in a variety of forms, with the most common being disposable blades or removable heads.
Razor manufacturers, like Gillette, offer these types of razors in different count packages with varying features, such as lubrication strips, multiple blade counts, and handles designed for grip comfort.
• The Affordability and Smoothness of Manual Razors
Though technology continues to innovate in the shaving realm, the manual razor remains a reliable and cost-effective tool for achieving a close and smooth shave. With just one or two passes, a manual blade effectively removes hair without needing multiple attempts.
This economical choice of facial hair removal is more affordable upfront compared to more advanced electric options. For procurement options, Manual Razors for Men provides comprehensive information on the best manual razors in the market.
• Electric Razors: Speed, Safety, and Sustainability
In contrast to their manual counterparts, electric razors offer a quick and safe shaving experience by employing covered blades. This design reduces the risks of accidental skin cuts, ensuring peace of mind while shaving.
This type of razor is also more environmentally friendly. Since electric razors are powered by electricity or batteries and not discarded after several uses, they contribute less waste to landfills.
• Size Matters for Close Shaving
Consider the size of the razor. Be aware that electric razors, with their built-in motors and components, can be larger and more challenging to navigate in smaller areas. A larger electric razor may be suitable for broad areas, but detail work might need a smaller, manual blade.
• Sensitivity to Razor Materials
It's not unusual to find some individuals, especially women, having skin sensitivity to the materials used in the blades or metal heads of razors. This issue can manifest as skin discomfort, rashes, or allergic reactions.
If you've faced issues with discomfort or skin irritation after using a specific razor brand, it may be prudent to switch brands or to a type that uses different materials.
• The Cost-Effective Option: Safety Razors
For those concerned about the cost of replacing cartridges, safety razors could be an ideal choice. Safety razors, as defined by the American Academy of Dermatology, use straight blades and can provide great results.
With their durable design and replaceable blade heads, these razors can be used for a long while before there's a need for replacement.
In conclusion, the perfect razor will ultimately depend on an individual's preference, skin sensitivity, and budgetary constraints. Careful consideration of each razor's benefits can greatly enhance the overall shaving experience, leading to satisfaction in aesthetics as well as skin health.
Understanding the Process of Wet Shaving
Wet shaving, as the name suggests, revolves around the use of water and shaving cream, gel, or soap to soften the hair and prepare the skin for a shave. A sharp razor blade is utilized to cut the hair in a single stroke.
This method requires a bit of practice to perfect your technique, as the sharpness of the blade presents a risk of nicks and cuts if not handled properly. However, once mastered, wet shaving can provide a close and highly satisfying shave.
Nonetheless, the Role of Electric Shavers in Dry Shaving
Meanwhile, dry shaving pertains to the method that widely employs electric shavers. These devices are designed with a thin, perforated metal foil that covers tiny blades. These blades move back and forth under the foil, efficiently cutting the hair that penetrates the holes of the foil.
Insights into Electric Shavers and Their Mechanism
Interestingly, electric shavers come equipped with multiple blades. These blades are strategically positioned to lift the hair so that it can be cut effectively. After the hair is cut, it retreats back below the skin's surface. The result? A close, smooth shave without needing water or shaving creams.
Two Main Types of Electric Shaving Systems: Rotary and Linear
Generally, electric shavers may belong to one of the two types: rotary and linear (also known as foil). A rotary shaver includes three or four round heads that rotate in a circular motion. The hairs enter the tiny holes of the heads and are then cut by the rotating blades inside.
On the other hand, a linear shaver possesses a straight foil covering a set of oscillating blades. The foils lift the hairs while the blades cut them down as they oscillate from one side to the other.
Choosing Between Wet Shaving and Dry Shaving
By comparison, both wet and dry shaving can deliver a comfortable and close shave. Each method has its pros and cons, and the choice really depends on personal preference. Key factors such as individual expectations, time availability, shaving habits, and skin sensitivity can greatly influence one's decision.
For instance, those who prefer a traditional and meditative approach to shaving might gravitate towards wet shaving. Conversely, those who value convenience and speed may opt for dry shaving with an electric shaver.
The Importance of Patience in Switching Shaving Methods
Whenever one decides to switch their shaving method, it is crucial to keep in mind that skin adaptation may take some time. It could take up to a month for the skin to adjust to a new way of shaving.
Therefore, patience is key. Don't be discouraged by the initial discomfort or dissatisfaction associated with the new method; give your skin ample time to adapt.
Personal Recommendation and Conclusion
Personally, I recommend starting off with an electric shaver for novice shavers. They are easy to use, convenient, and pose less risk for cuts and nicks. Later, one can gradually transition to wet shaving as they feel more comfortable handling a razor.
In conclusion, whether it's wet shaving or dry shaving, both methods have the potential to deliver a highly satisfying shave. The choice ultimately rests on personal preference and lifestyle.
Remember to give your skin time to adapt when introducing it to a new method of shaving and maintain a regular skincare routine to keep it healthy and smooth. It would be beneficial to consult dermatologists or skincare experts for more personalized advice on shaving and skin health.
For further reading on skin health and shaving, the American Academy of Dermatology has a great page, which can be found here.
Understanding Electric Razors for Shaving Legs
Electric razors have gained prominence recently due to the convenience and ease of use they offer. Their compact size, modern design, and portability make them an attractive choice, particularly for those with hectic lifestyles that require a quick grooming session.
Hence, electric razors become a daily gadget that can both save time and deliver a decent shaving experience.
• The Convenience Factor
Undoubtedly, one of the major positive aspects of using electric razors is their convenience. They are designed to be user-friendly, allowing for easy operation and handling.
The simple switch-on and shave mechanism eliminates the need for any pre-shaving preparations, which can be quite time-consuming, giving an upper hand to electric razors over traditional manual razors.
• Electric Razors vs. Manual Razors
While the convenience factor is undeniable, it is also essential to note that the results achieved from an electric razor might not match those from manual or DE razors.
The latter often provides a closer shave, especially for certain areas of the legs. This could lead to electric razors being seen as less effective. However, with electric razors continually evolving, newer models are making strides in this area.
• Assessing the Cost-Effectiveness
Electric razors stand out as a cost-effective option when compared to their manual counterparts. Manual razors necessitate the usage of shaving cream and regular replacement of cartridges, adding expenses over time.
On the other hand, electric razors, with their one-time investment and only rare need for replacement parts, emerge as a wallet-friendly choice in the long run.
• Safety and Usability
Designed with safety as a paramount concern, electric razors have their blades held behind a foil or metal screen. This innovative design reduces the risk of cuts, nicks, or irritation to the skin, making them an adaptable grooming tool for a wide audience – spanning men and women, adults and kids alike.
• Wet and Dry Usage
Being fully waterproof, electric razors further enhance their usage flexibility. They can be used in both wet and dry conditions, thus catering to different preferences and situations.
• Maintenance of Electric Razors
To ensure the longevity of your electric razor, proper care and maintenance are a must. Regular, thorough cleaning can prevent blunting of the blades or any mechanical breakdowns.
• Comprehensive Grooming Tool
Electric razors don't just act as a hair removal tool. They help groom the overall beauty of the legs by providing closeness and longevity to the shave. Regular use might even result in lesser hair growth over time, giving a longer-lasting smooth finish.
To further understand the general principles and best practices of shaving using electric razors, visit the American Academy of Dermatology Association. This site offers comprehensive information and guides for a variety of shaving methods.
To summarize, the effectiveness of an electric razor might vary based on the user's skin sensitivity and hair type. However, its advantages, like convenience, cost-effectiveness, safety measures, and flexibility, cannot be overlooked, making it a worthy consideration in your grooming arsenal.